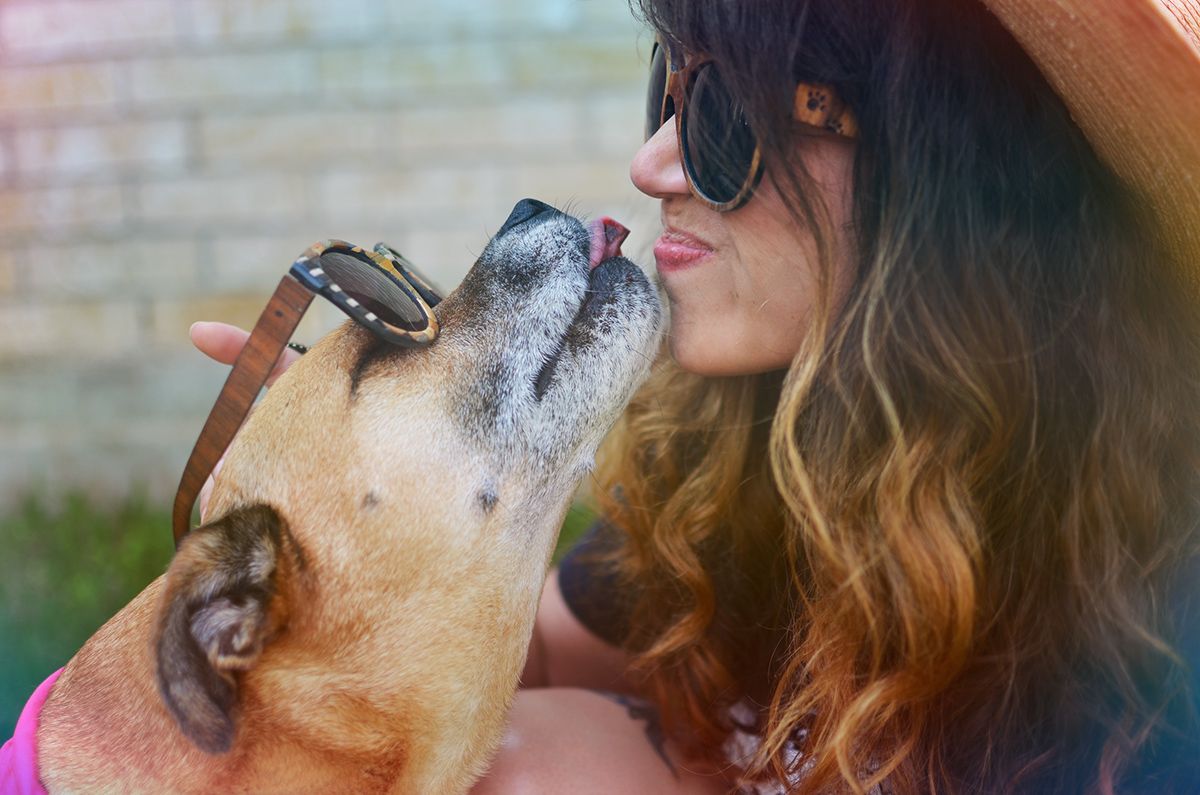 I wrote up a post about my darling Buster, and as remembered the times we had the most fun, I realized I hadn't watched my old Buster videos in quite a while. So as I reminisce about my sweet girl, I will also be sharing our old videos and photographs.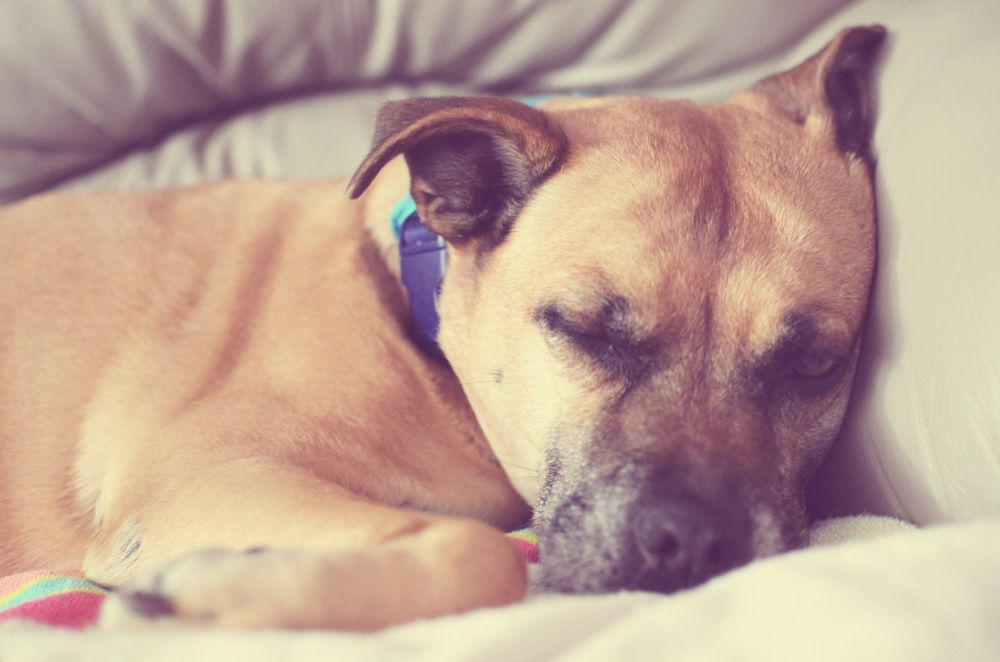 Buster has had a lot of nicknames through the years. Boosty, Mouse, Sweetpea, Booboos, and probably a few more. She's most popular for balancing things on her head incredibly well, and doing a little lip curl when she was really excited to see you. If you accused her of wrongdoing, her eyes would squint and her tail would hit the surface quickly and nervously – and it was the cutest thing ever.
I adopted Buster through a Craigslist ad. She ("TJ-Dawg" at the time) lived a couple hours away, but her photo was too adorable, and I knew I wanted to meet her. Her brother and sister pup were hyper and jumping on me, but I remember Buster sat patiently waiting, and finally placed a paw on my back. Duh, she was mine…and I was hers.
What was really amazing – Daniel and I met both of Buster's parents. Her dad was a stray that made his way into this woman's backyard and wham bam thank you ma'am, they made a batch of pups. He happened to pay us a visit while Daniel and I hung out with the dogs, and you could definitely tell he was her dad.
A really cool fact about Buster is that she was born the day (weekend?) Daniel and I started dating. I remember when the woman told us her exact birthday, we both looked at each other like whoa, that's a cool coincidence. Her birthday always coincided with how many years Daniel and I had been together.
Although I had a childhood dog, I was too young and didn't take enough responsibility for him to understand how to care for and train a dog. Buster was like my first dog. I didn't know anything about crate training, but she did great with potty training. Buster was eager to please and seriously just so incredibly sweet. Her downfall was of course puppy chewing. Whatever I last touched – or whatever Daniel last touched. He lost quite a few books that way, and I lost quite a few shoes.
She was the best little spoon in our cuddle sessions, gave the sweetest licks, traveled superbly in cars anywhere we took her, loved laying out in the backyard sun, removing toy squeakers, and flirting with men.
Over the years I trained her to do silly things, cool things, she helped me with blog posts, traveled with us, camped, swam, and had wonderful walks (and rollerbladings) in her favorite bayou. I'm not sure when it happened, but my parents sort of "adopted" her from Daniel and I. They had been "borrowing" Buster for 2-3 days here and there – she was like a furry little granddaughter. I visit them so often that it wasn't a big deal. Osa had started acting out, and Buster was older (about 8) and lazier, so it worked best this way.
"and she was happy" from roxy rodriguez on Vimeo.
Within the last year or so, Buster started walking pretty slowly. She spent her days on my parents' couch, still showing a bit of excitement when I visited, but in the last few months she wouldn't even get up from the couch. She had been leaning to one side and losing her balance a lot. Most recently she lost her appetite. My poor baby was suffering. With Sammy I feel like we waited too long. I didn't want to make the same mistake.
My sister and I tried to plan a time she could come down so we could all be together when the moment came, but my dad texted us Tuesday morning and described her struggle and the fact that she hadn't eaten anything and fell while she was going to the bathroom. Sandy drove down from San Antonio that day and I met them at the vet after work. It was a really long and difficult day. We are still dealing with the emotions of it.
Buster hadn't been herself in a long time, and it was sad, yet a relief, to see her resting peacefully.
She will always be my first baby girl – and my bestest. I love her so much and am so lucky I found her and made her a part of my life. I am glad that Lila was able to meet and interact with Buster for 3 years as well.
I love you, Buster. I'll see you again one day.
2005-2019
P.S. I love this video because she absolutely adored Daniel. 🙂