While I haven't quite adjusted to this school year quite yet ["school year" as in 2017-2018 as a librarian and student], I've been making some actual attempts at obtaining fresh, new clothing! Since having Lila Sophia I feel like I've been in a rut and a roller coaster. Some of my old wardrobe still fits, but let's face it, my body went through a pretty serious change, and so has my lifestyle. I miss working out, but the moments when I can be lazy are kind of amazing, too. I keep telling myself I'll start fresh once we move back home…fingers crossed.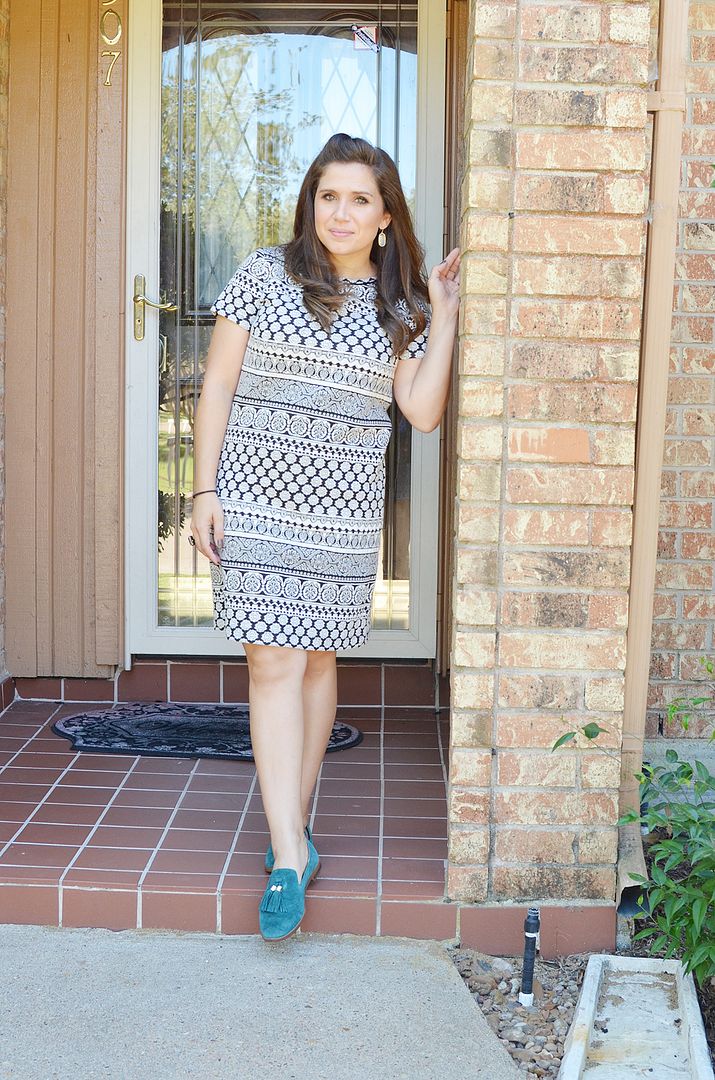 Working on: Um, homework. As previously mentioned, I'm currently taking one of my hardest masters classes so far. The information feels way over my head, as if there should have been like 2 or 3 prerequisites that I haven't taken. Luckily the other class isn't so bad…but next semester I'll be enrolled in three classes, so basically y'all just need to pray for me. Poor Daniel has had to endure my stress-induced mood swings…I need to keep myself in check next semester. :-/
This last week was as tiring as the same week about a year ago when I became a mother. It's called book-fair-tired, and it's totally a thing. I thought having a book fair would be super fun and nostalgic, but alas. I basically didn't have a lunch period or time to sit down. It was more like my first year teaching where I was on my feet taking care of everyone's needs except my own. And all I wanted to do was leave at 4pm every day to see Lila, which didn't happen on a couple occasions. But there you have it, librarian life. 🙂
Anticipating: Thanksgiving break! I will almost be done with this semester from hell. I want to relax and hang out, and binge Stranger Things 2. My parents' internet does not currently sustain streaming videos….so I've forced Daniel to "wait for me" so we can watch it together. Last year I watched the first season when Lila was still a little tiny newborn and slept tons and tons.
Christmas break is going to be awesomeeeeee because a) I get to see my Miami family again and watch Lila and Lina interacting! It's going to be the cutest thing ever. I swear when they get older people will think they are sisters. Following in our footsteps. 🙂 And b) Daniel's family invited us on a trip to Montana! Which means that Lila will be an adorable marshmallow baby and that I need to start working out again because I want to be able to hang on the slopes! I've seriously put off running because of blogging and homework. #Lame Also, when Lila is awake I try my best to be present. It's just hard when I have huge assignments due. And keep falling asleep when I'm working on them. Like this week. 🙁 So lucky to have my parents and husband to take over Lila duty. Even though I wish I didn't have to give it up.
Wearing: I am super obsessed with my smart ring. When I forget to wear my Ringly to work I am a tad distraught. It's the easiest way to keep track of my alerts, especially as someone that can't check their phone constantly. With Lila in daycare or with my parents, I am definitely more aware of my messages. I trust them, but you just never know. Those of you that have no idea what I'm talking about, that ring in the photo above has a little light on the side that goes off when I receive an alert that I programmed in through the app. I only have it set to go off for phone calls and texts from specific people. [[GRRFEISTY062017 should get you 10% off…let me know.]]
Also, as mentioned in the introduction, I am pretty excited about having some "regular" clothes. I started the school year wearing lots of maternity attire and Lularoe. I'm proud of my LOFT purchases and replacement shoes. I disposed of my favorite pink mocs because they were done. Like way done. I chose another pop of color, too! If there's anything that Hurricane Harvey has taught me it's that I HAVE WAY TOO MUCH STUFF. It's baby steps, but we are getting there.
But I also still wear loads of Lularoe. Carly + Joy is basically my work uniform.

Listening to: A lot of Sia lately. I finished listening to two YA novels and should really listen to the third [Endure]…but I'm sort of tired of the story line. Defy [1] and Ignite [2].
Most recently I started The Subtle Art of Not Giving a F*ck. Pardon my French. I was interested in what the fuss was about and also about the message. So far the author makes some great points – especially when it comes to entitlement.
A Man Called Ove was surprisingly good. Started out slow but ended in a wonderful tear jerking sort of way.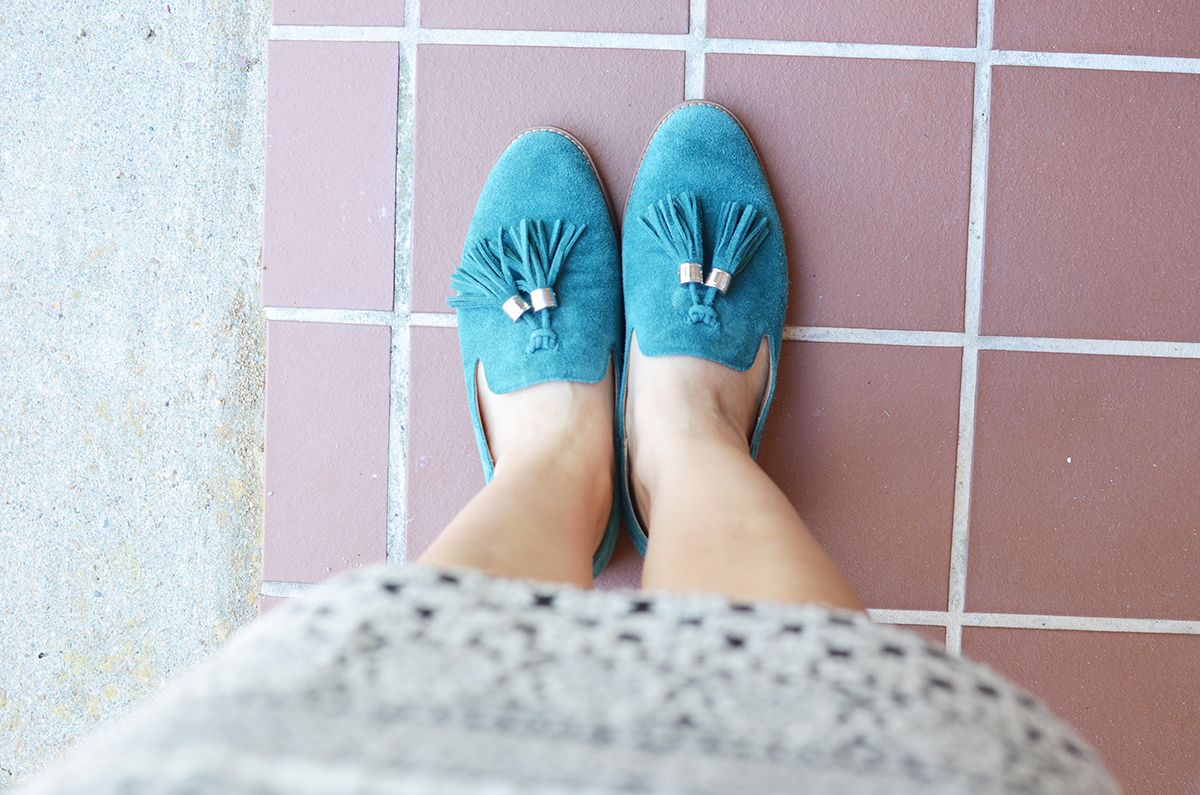 Eating: My mom's food! Thanks, mom! Once we move back home I plan to cook a lot more, class schedule willing. We've had an instant pot for a while but I haven't really looked up too many recipes. Oh, and I'll be sure to invite my parents' over often since they've been so awesome these last couple months after Harvey kicked us out of our home!
Reading: I mentioned above that I'm still doing audio books [because of my 30 minute commute]. But! We did have a book fair last week and I have three items on my actual-wonderful-papery-feeling-in-your-hands books to read.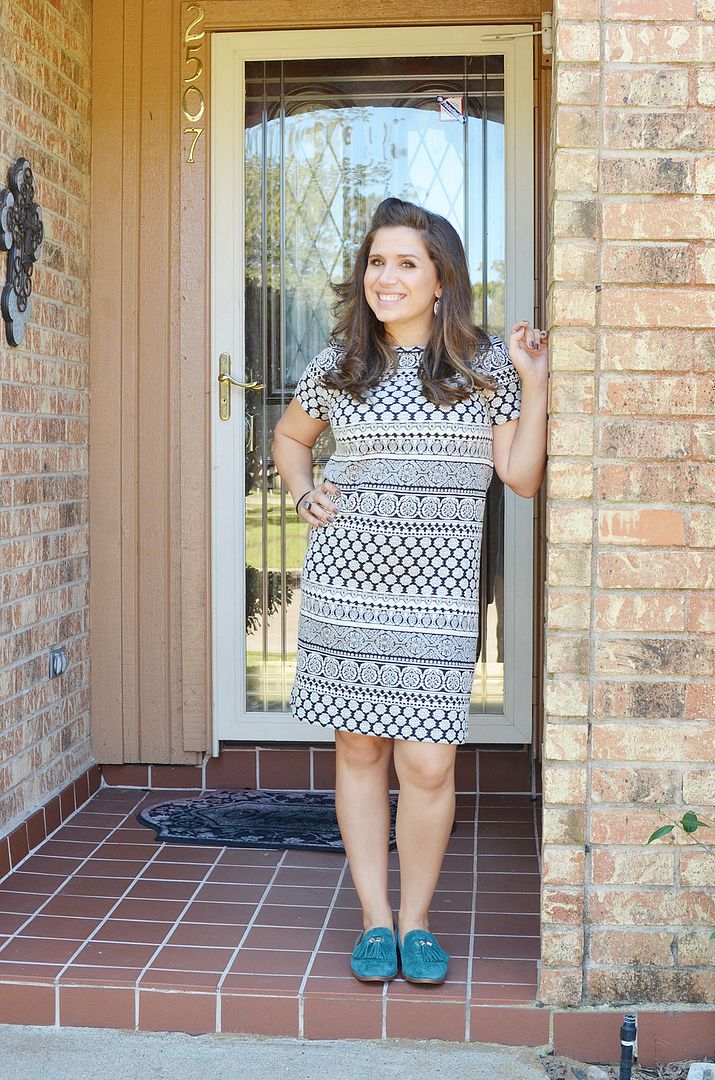 Watching: I haven't been watching Dancing with the Stars, which I'm sad about! Mostly because I forget, and also because I usually play with Lila until I need to start my homework. Hopefully we'll watch Stranger Things 2 soon! I caught Hocus Pocus a couple times in October and a few minutes of the World Series so far. Go Astros!
Motherhood: Lila turned ONE. It's kind of amazing to think that I've been a mom for a whole year. Although one look at my Instagram feed and you'll see that it actually is believable. Oops. 🙂
Let's see. Lila Sophia has become a "little toot" as some folks phrase it. She's discovering that she can control people if she does certain things. Lila points and grunts when she wants something and she knows crying around my dad will basically guarantee any sort of compliance. She'll also throw her water cup onto the floor and then point at it for someone to hand her. Um, no.
I plan to sleep train her once we move back home because right now I'm just trying to keep her from waking my sleeping parents at night.
She says "dada" and "tata" a ton. Apparently "mama" has dropped from her vocabulary for now. Also working on those "buh" sounds. Her newest word [I use that term loosely] is "ñaña" for water or food. It sort of sounds like a combination of agua and banana, which we offer her pretty often.
The daycare teachers say she is going to be a firecracker. She pulls down the biggest boy in class and sits on him! At her first little gym class the other day she crushed on a little 1.5 year old that would have broken her heart if she even realized she was being rejected. Say what! It was funny because afterwards Daniel said she's going to be dangerous going after the "wrong guys." haha!
Lila is imitating a lot of things. She saw my mom snapping and now pretends she can. She also rocks most of her toys, and hands them off to the nearest person, then rocks her empty chest, communicating that it's what you should be doing. Craziness. Apparently after watching Osa roll around in the grass a few times, Lila will randomly lay down on the ground and start rolling on her back. It's hilarious. When people laugh she continues doing whatever she is doing just to keep it up. Lots and lots of awareness. It's really fun to watch her figuring out the world.
Happy November! Is this month pretty chill or very hectic?
xoxo
This post contains affiliate links.