This post is sponsored by NightLight Pediatric Urgent Care. All opinions are my own.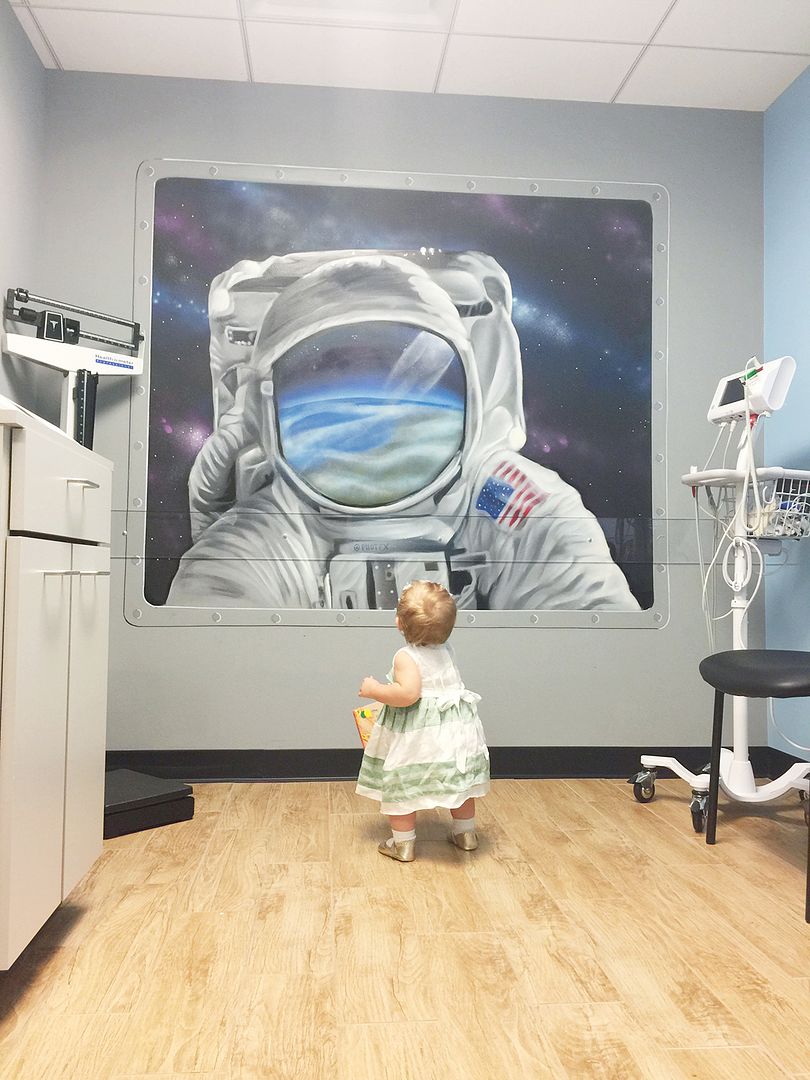 Comfortable atmosphere
Last week, Lila Sophia and I co-hosted an event at NightLight Pediatric Urgent Care. I was looking forward to the tour because after perusing their Instagram account, I noticed really cool murals in each room! They were designed to be kid-friendly, which they definitely are, and to help put them at ease. I definitely noticed how comfortable the environment was compared to a typical doctor's office. After visiting Lila's pediatrician for the first time, I was excited to collaborate with NightLight Pediatric because they came highly recommended.
Reading promotion
The staff members were so sweet, talking and interacting with Lila throughout the tour. She has recently become extremely interested in books and kept grabbing them all and running off! We were informed that NightLight Pediatrics actually give a book away to younger kiddos after their appointment in order to promote reading. As a librarian and parent I can totally support that.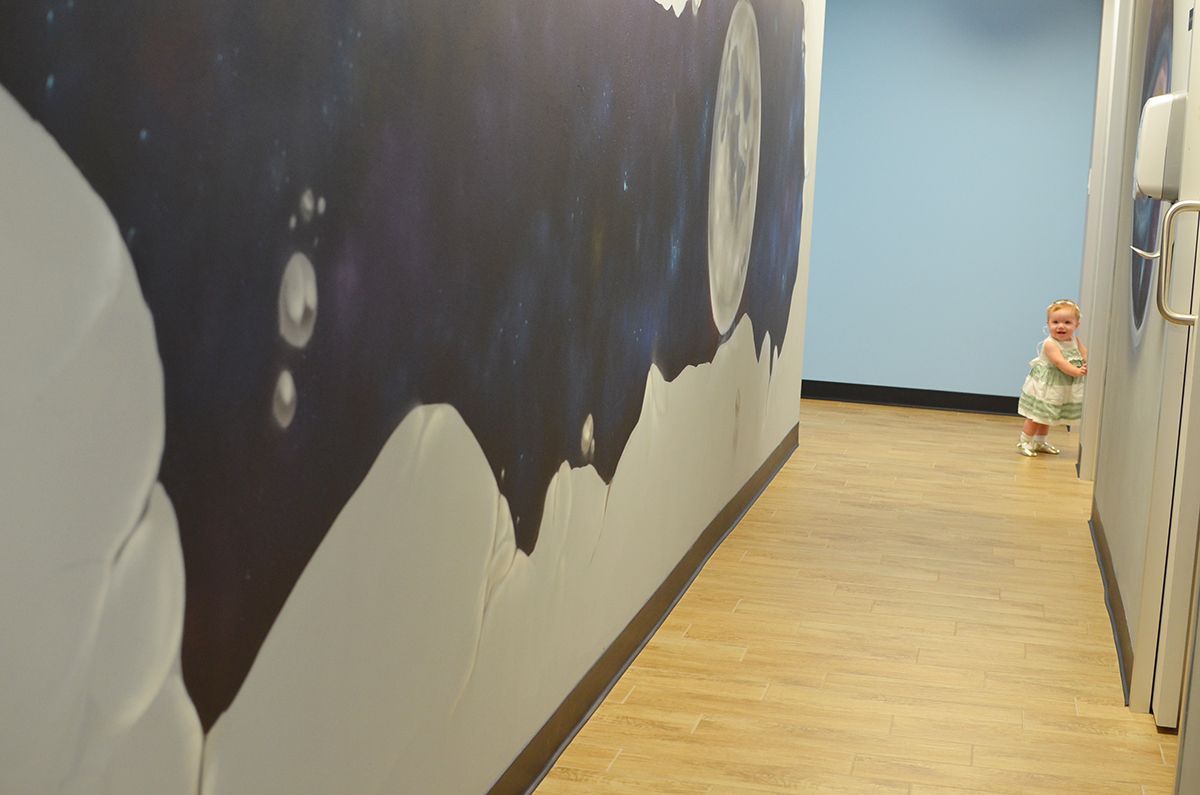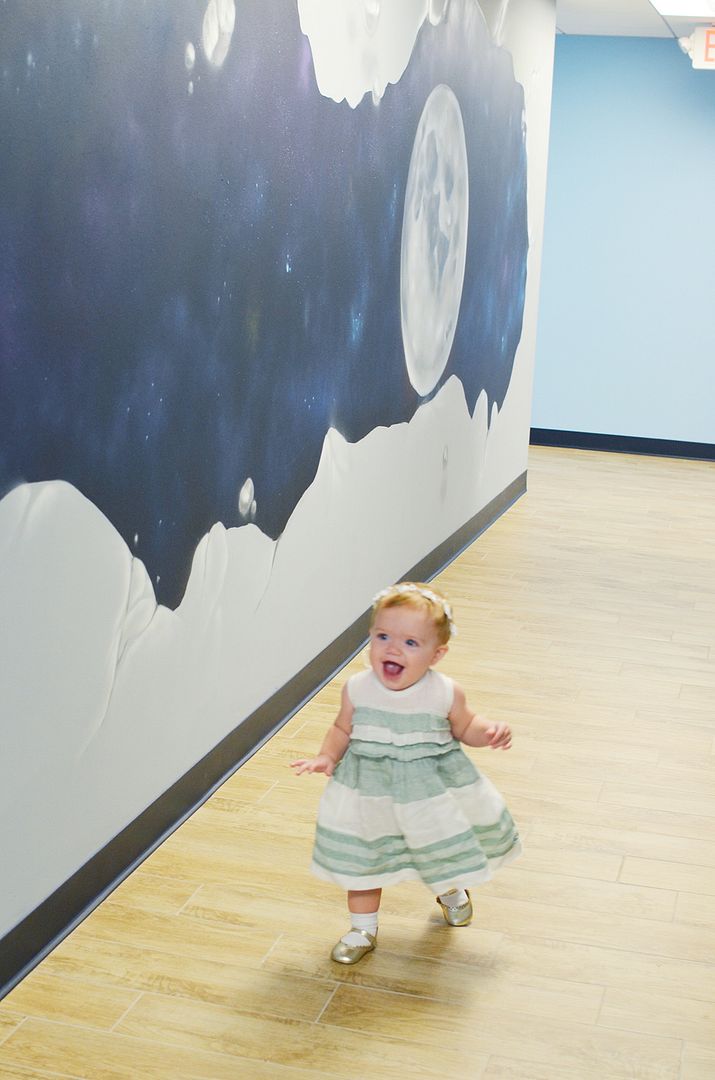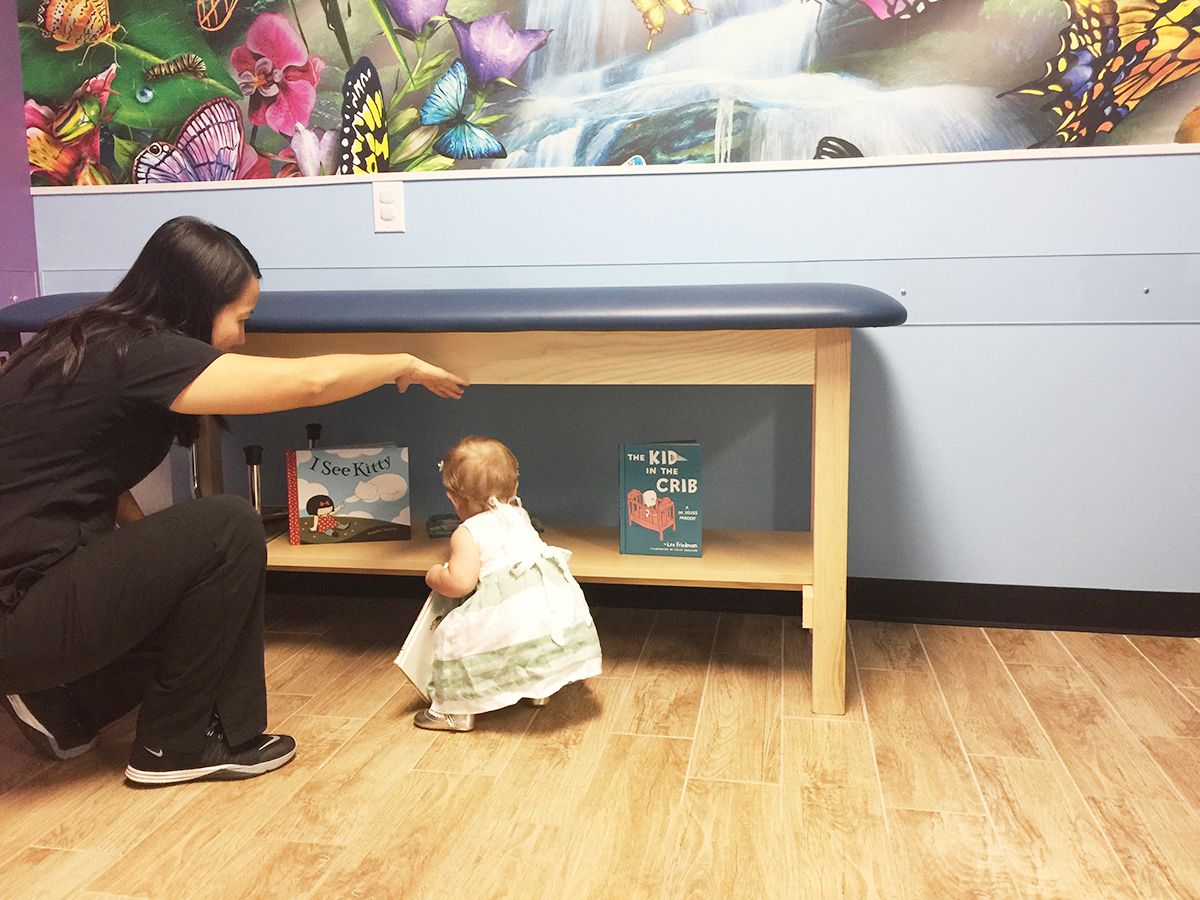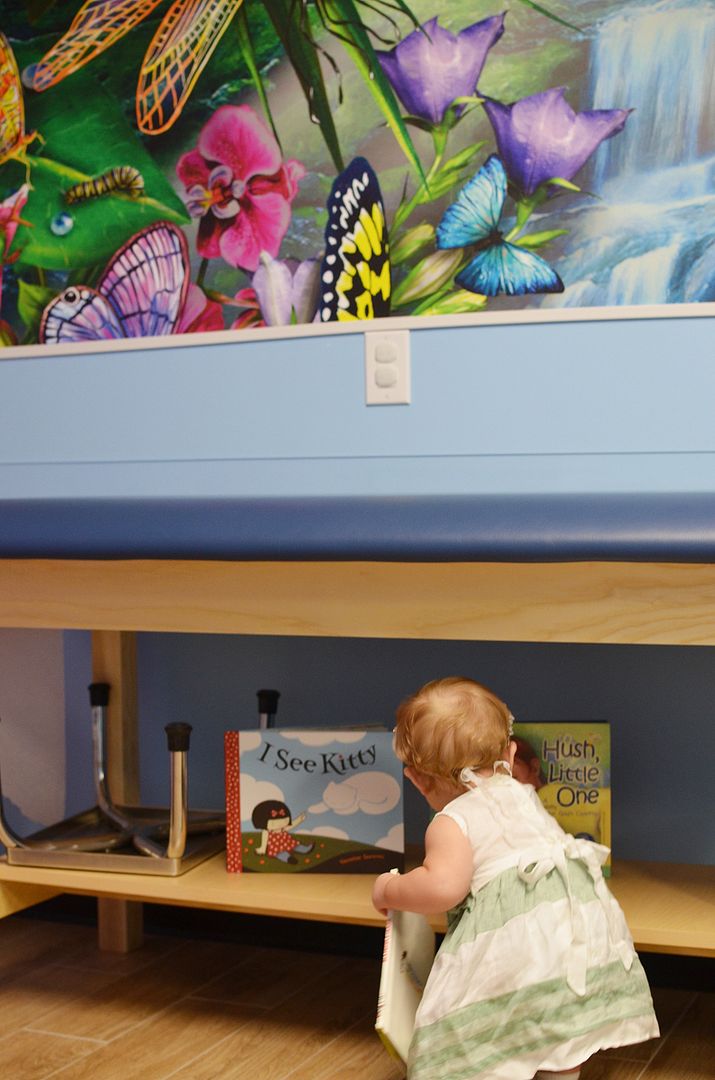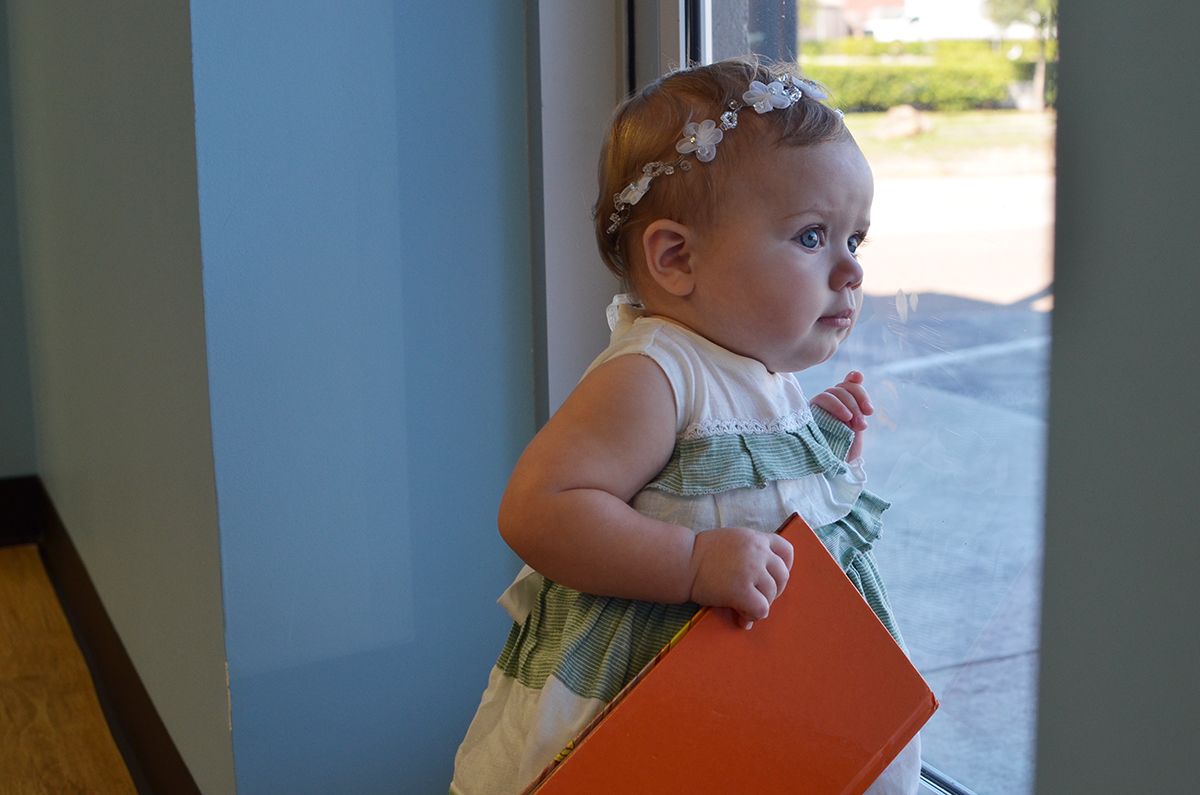 Considerate and caring staff
The details in each room, and the waiting room, really showed how thoughtful the staff is. The murals for comfort, the TVs for options, and the table for playing and reading. Lila was interacting with Dr. Dao, and possibly trying to boss her around! Dr. Dao handled it very well, encouraging Lila to do things on her own. When my mom asked her if she had any children, she swept her arm across the waiting room and said these are her children – the ones that come in for urgent care.
The Moms and Mimosas event took place in the waiting area – with DIY yogurt parfaits that were so good! As soon as Lila saw one of the women eating some fruit, she immediately "requested" some [very loudly]. Bossy! Dr. Dao answered a few questions we had, and mine were mostly about daycare, colds, and diaper rashes. One guest asked about CPR courses, which I hope they end up doing. I'd love to get certified. Did you know Lila doesn't have any teeth yet? I'm always afraid she won't "gum" her food enough and end up choking. :-O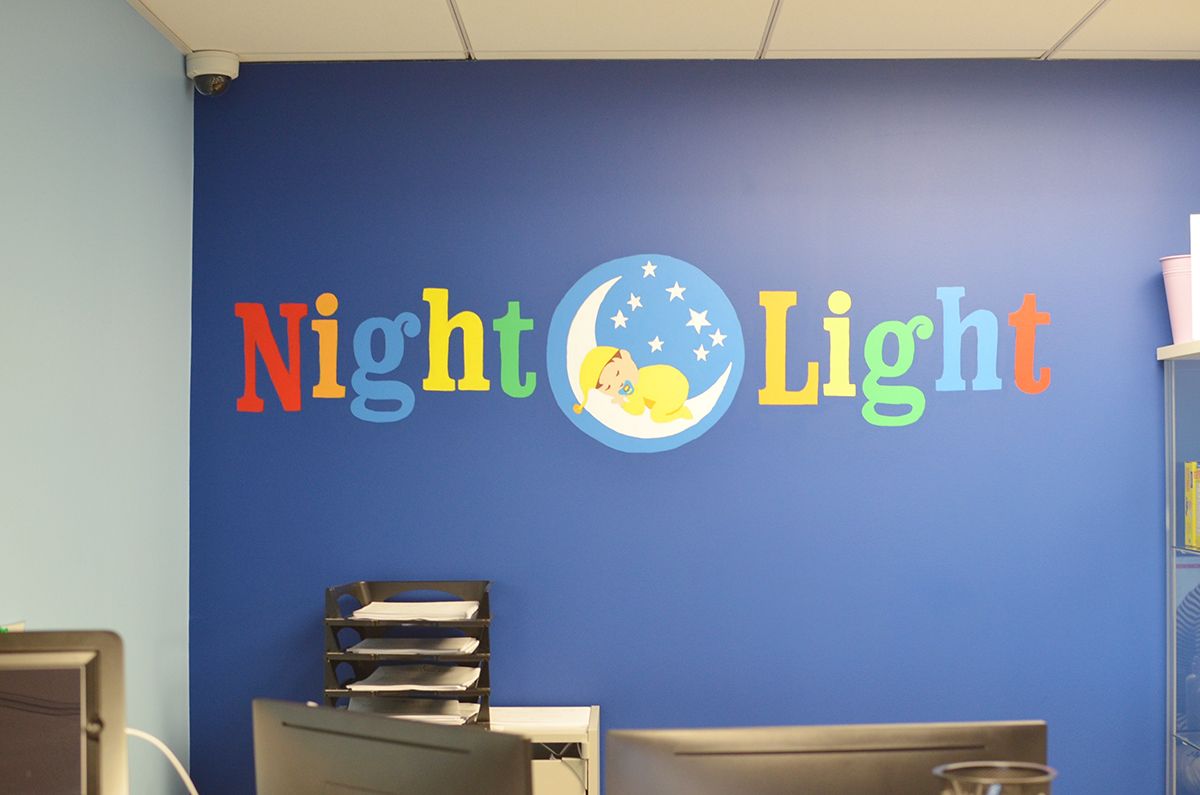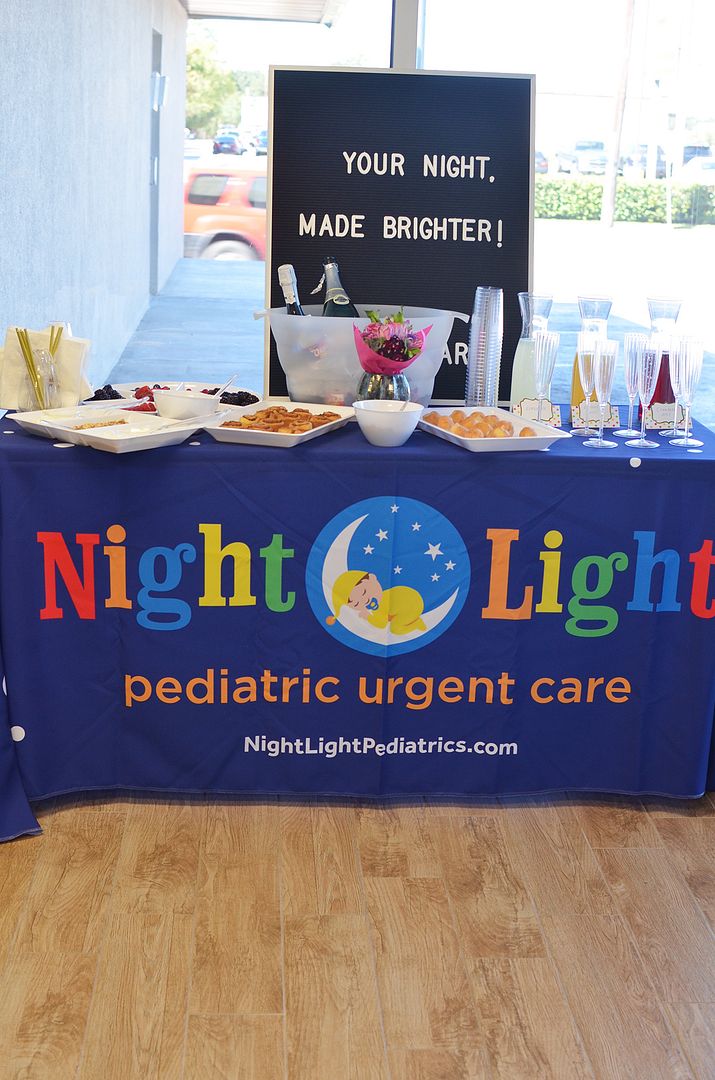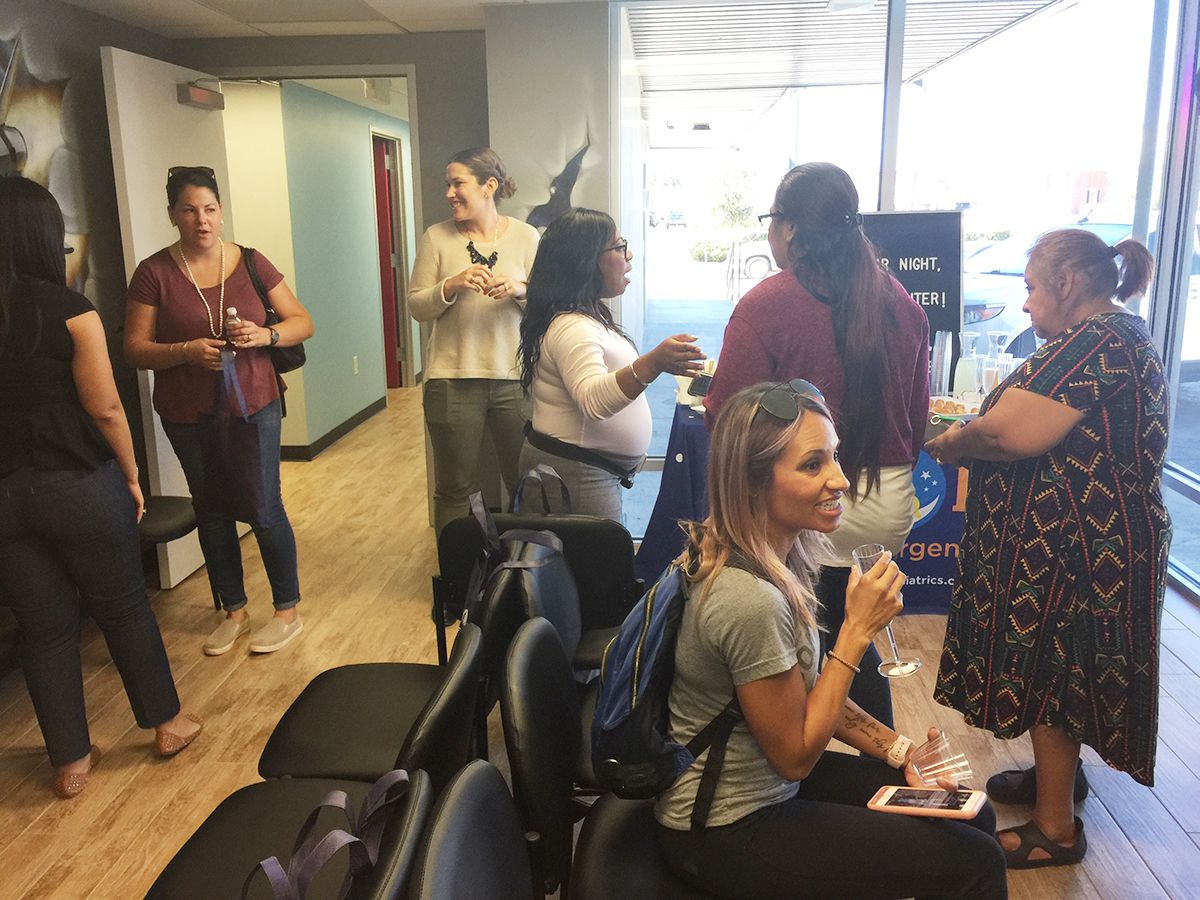 Keeping your pediatrician informed
The purpose of NightLight Pediatric Urgent Care is so you have somewhere to take your child after hours. It's not meant to replace an emergency room. [Here is some good information about urgent care vs the emergency room.] NightLight also share reports with your pediatrician. Thankfully Lila Sophia hasn't needed any urgent care yet, but with a kiddo, you never know what to expect! At least I am comfortable knowing Lila would be in good hands with NightLight.
Check out the new offices in Tanglewood and Garden Oaks on October 30th between 11AM-2:30PM as they celebrate their grand openings. Definitely an event you don't want to miss!
xoxo