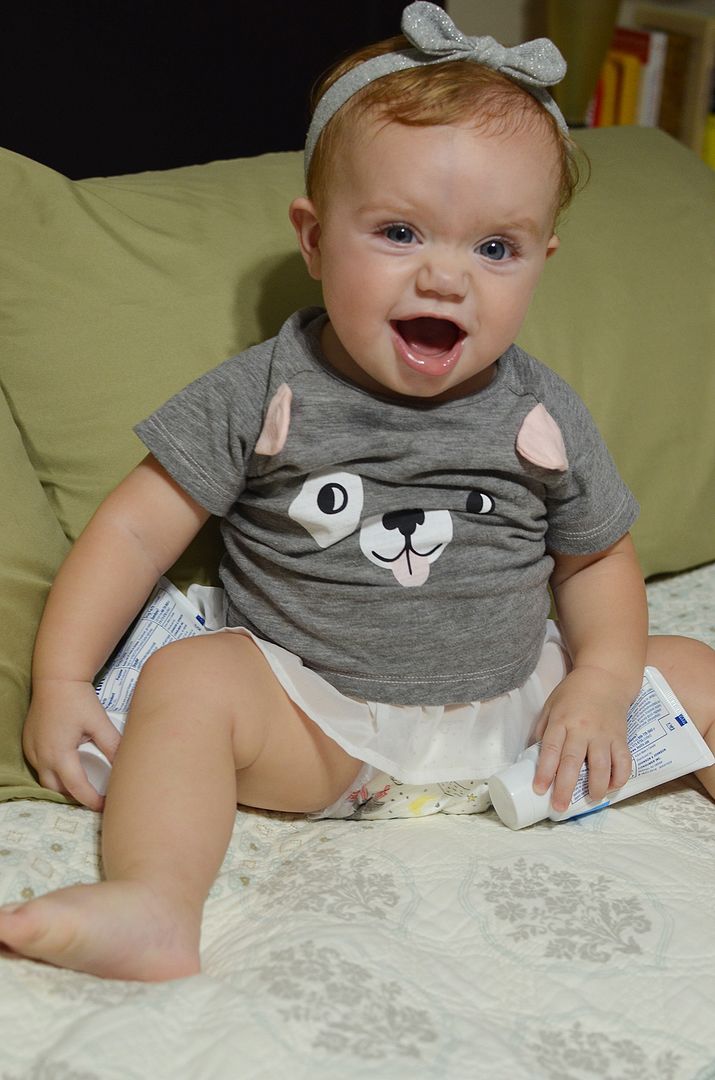 Lila Sophia is such a happy baby. I've never heard her laugh as much as she does when she's toddling around the house, either. All that giggling makes me feel even worse when she has a diaper rash and rarely whines or cries about it. Oftentimes her rash will last a week or so, only to return after another few days. The only time I've noticed she will make a peep is if it stings to wipe her up. And don't get me started on the yeast infection that took a month to get rid of. It hurts my heart to see all the redness that she powers through.
Instead of waiting for her diaper rash to return, I need to take action beforehand using these easy steps provided by DESITIN. One of my main issues has been using baby wipes, since warm water is recommended when she has a rash. Especially because I mentioned those are the moments when she does fuss a little.
When Lila was younger and urinated more often when her diaper was removed, I was always afraid to let her bottom "breathe." Now that she is a little older I don't feel quite as nervous giving her air-time before applying DESITIN Rapid Relief Cream. I know I need to make sure to follow these three steps, even in the wee hours in the morning when I just want to get back into bed. Sometimes I forget that I have to be the one responsible for all of these things. She's lucky she's so dang cute. 🙂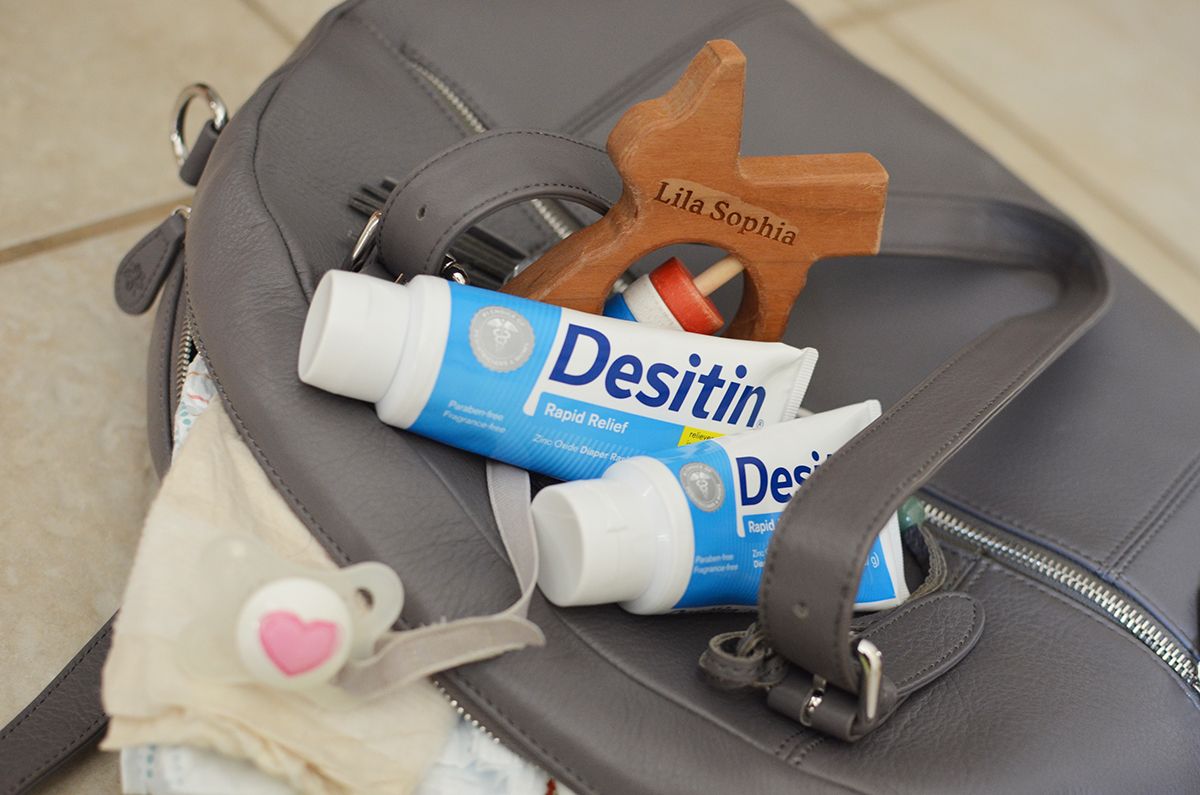 Thank goodness for the different size tubes of DESITIN. I make sure to had a travel size tube on hand after having to pack the larger one into the luggage last trip!
A diaper rash is bad enough, but with Lila constantly on the go lately, she probably feels so uncomfortable! Luckily there are ways to prevent it, and as far as daycare, they check/change her each hour, which makes me feel so much better, too.
Do you have the same problem? How do you deal with your little one's diaper rash?
xoxo