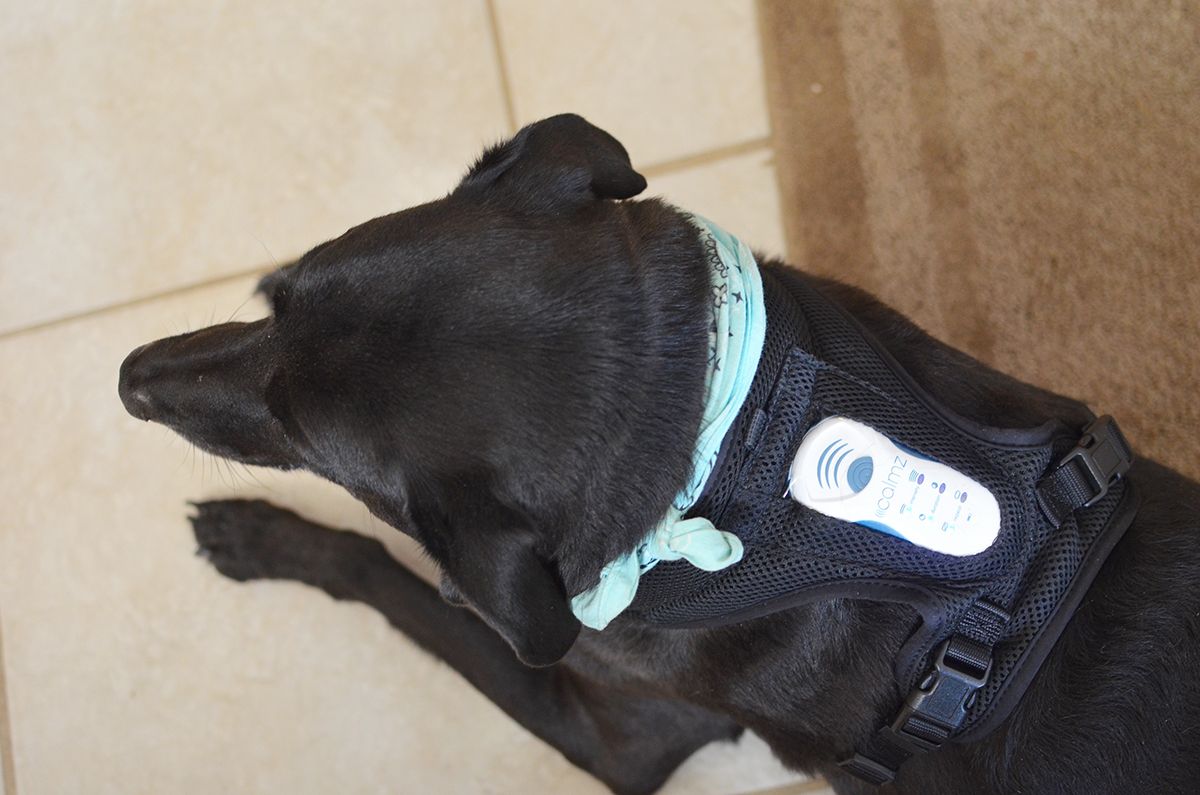 While Daniel and I aren't the most responsible when it comes to packing for an upcoming trip, we definitely have our last minute routines. Laundry is done the day before so that we can select which items to pack for ourselves, as well as for Lila Sophia. As we switch out the loads of clothing, I tend to pace back and forth selecting toiletries, makeup, and books. Circling the house doesn't become an issue until I whip out the suitcases…then Osa becomes suspicious.
For many, traveling with your pet is an easy option. Daniel and I try to take Osa with us on whatever car trips we have planned, but that doesn't work so well when we are flying because of her size and the estimated costs. But when we leave her behind, I definitely make sure she is in the best care. 🙂
The hardest part is the initial packing and loading of the car. As Daniel and I walk around the house, doing laundry, gathering items, loading up the suitcases, Osa follows us around nervously. She has had anxiety issues in the past, so we tend to keep an eye on her with Lila, but this is a different sort – separation anxiety.  If Daniel goes out to his car for one thing or another, she sits by the door whining. I always feel bad leaving her in this state. I try to make up for it by preparing a peanut butter bone for her to entertain herself with, and leaving some "relaxing" music playing, but I know once she's done with the distraction, she is waiting by the door again.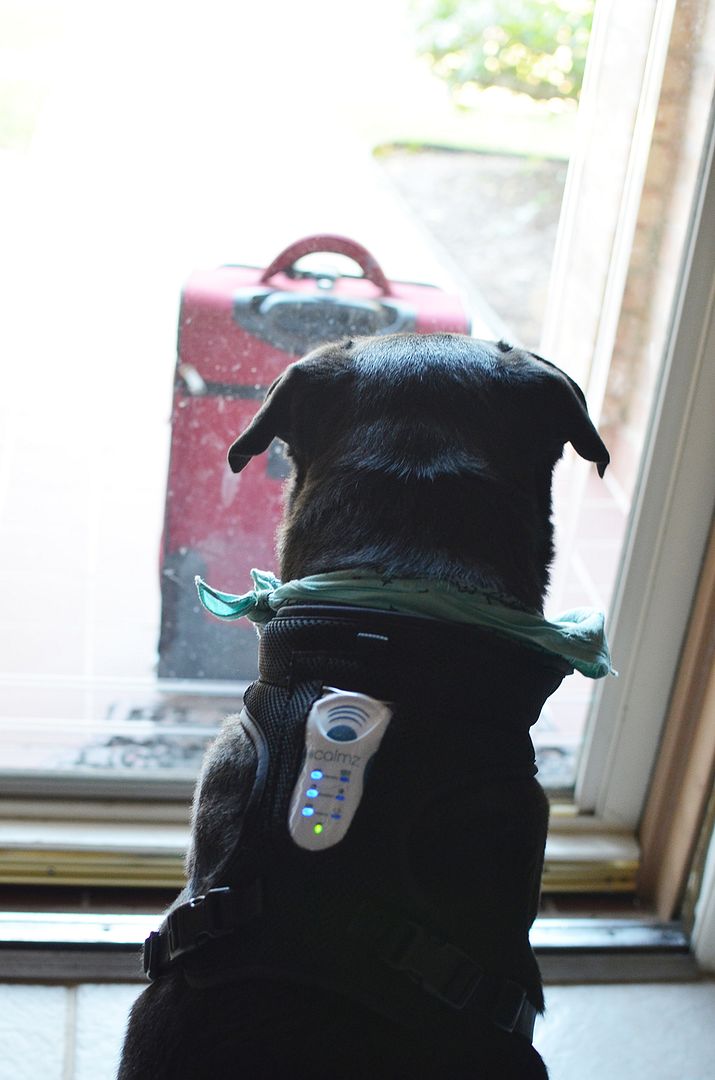 Because Osa is already in the habit of hearing classical music throughout the day, it was one of the main features I was excited about when we got Osa the Calmz® Anxiety Relief System. The vest is designed to use a combination of music, tones, compression, and vibration therapy along certain points of Osa's spine in order to reduce her anxiety. The statistics were also impressive – 91% of veterinarians that tested the system recommend it. If you are unsure whether this product is suitable for your dog, consult a veterinarian.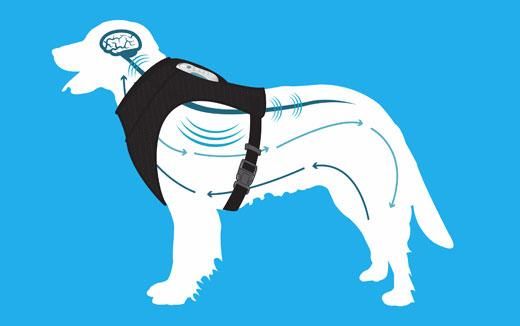 Before putting the vest on Osa, I tried the different combinations of sounds and vibrations on the Calmz device. At first the vibrations surprised her, but she laid back down as I held it close, gradually placing it on her so she could feel it. It's the combination of stimulation that relaxes dogs, which makes me feel better than when I just leave music playing for her. I put the vest on her, which she was fine with – she is used to Halloween costumes. 🙂 After slipping the Calmz device into the back pouch she went over to the couch and laid down. Not that this is correlated, but shortly after, I caught her cuddling with Buster, which is strange because they don't typically get along all that well. Just some food for thought that made me curious…
Quick tips for leaving your pet at home.
Pack gradually and in advance.
Load up the suitcase when your dog is in the backyard.
Put your dog's Calmz Anxiety Relief System on [choose the appropriate setting and duration].
Act completely normal when exiting for the airport/roadtrip [keep your emotions in check!].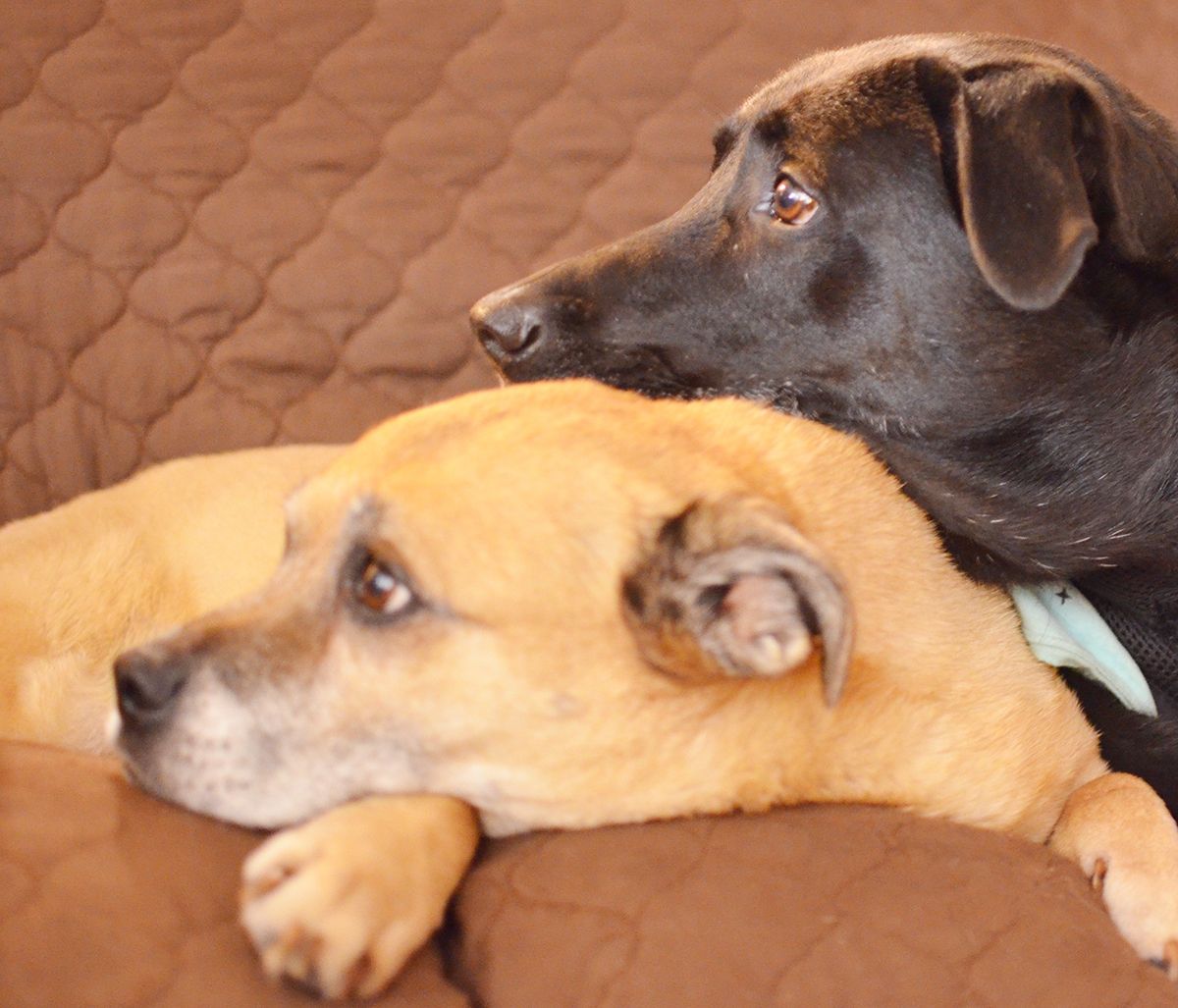 I wish I had known about the Calmz Anxiety Relief System vest for Sampson, because he always had the most anxiety when it came to travel preparations.
Do you have an anxious pet? What have you tried in the past?
xoxo