This post is in partnership with Christian Brothers Automotive and The Motherhood. All opinions are my own.
As most of you know, our house flooded recently. If you hadn't noticed, our cars did not. We had enough bad luck with our cars that Daniel and I drove them over to Sugar Land before our neighborhood turned it a lake. Earlier this year, Daniel drove through high water and flooded his Honda Fit. That was a mess for him to take care of. Two years ago, the first time our house flooded, I got water in my car. The engine worked fine, but the carpets stunk for months! Then of course when I finally got the smell out I drove through high water and got more water on the carpet. Nah, we were done with that mess, especially since my current car is relatively new.
Fast forward to the present. I had the opportunity to take my car in for a courtesy inspection at Christian Brothers Automotive. Although my car is only about a year old, I wanted to make sure everything was good, especially because I have a kid now, and am not just in charge of my own life anymore.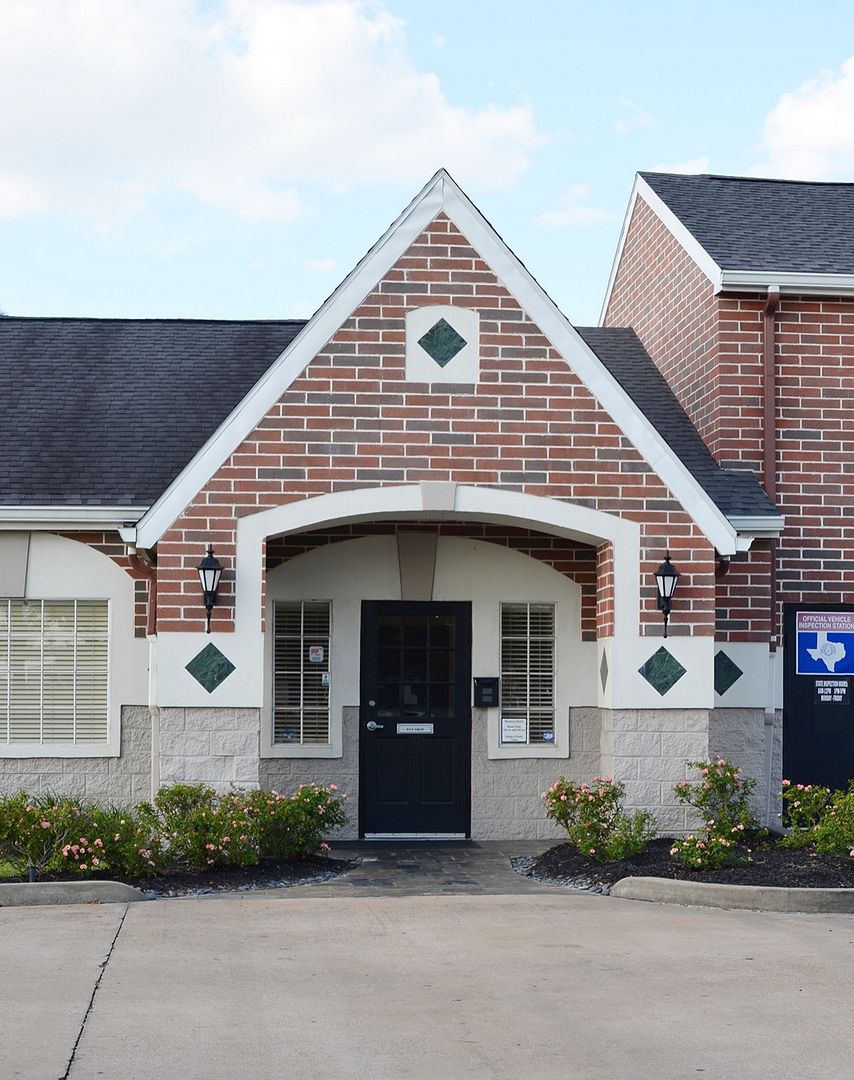 I'll be honest, I purposely didn't plan to bring Lila with me because I figured I was in for a 30 minute wait in an uncomfortable plastic chair and didn't feel like trying to keep Lila still in that sort of environment. Even as I pulled up I noticed the front of Christian Brothers Automotive looked like a little house. I walked in and immediately wished I had brought Lila with me. Their waiting area was basically a living room! There was a cozy loveseat and some other furniture, the front desk, and more homey furniture on the other side. PLUS they helped me immediately and made sure I saw the sign with the WIFI password on it. After hitting up the refreshment area I was definitely ready to relax for a while. Except they didn't even take a while. My car was done in about 15 minutes! Lila could have easily played at the table with her toys. There was even a dad and his son hanging out on the side opposite of me.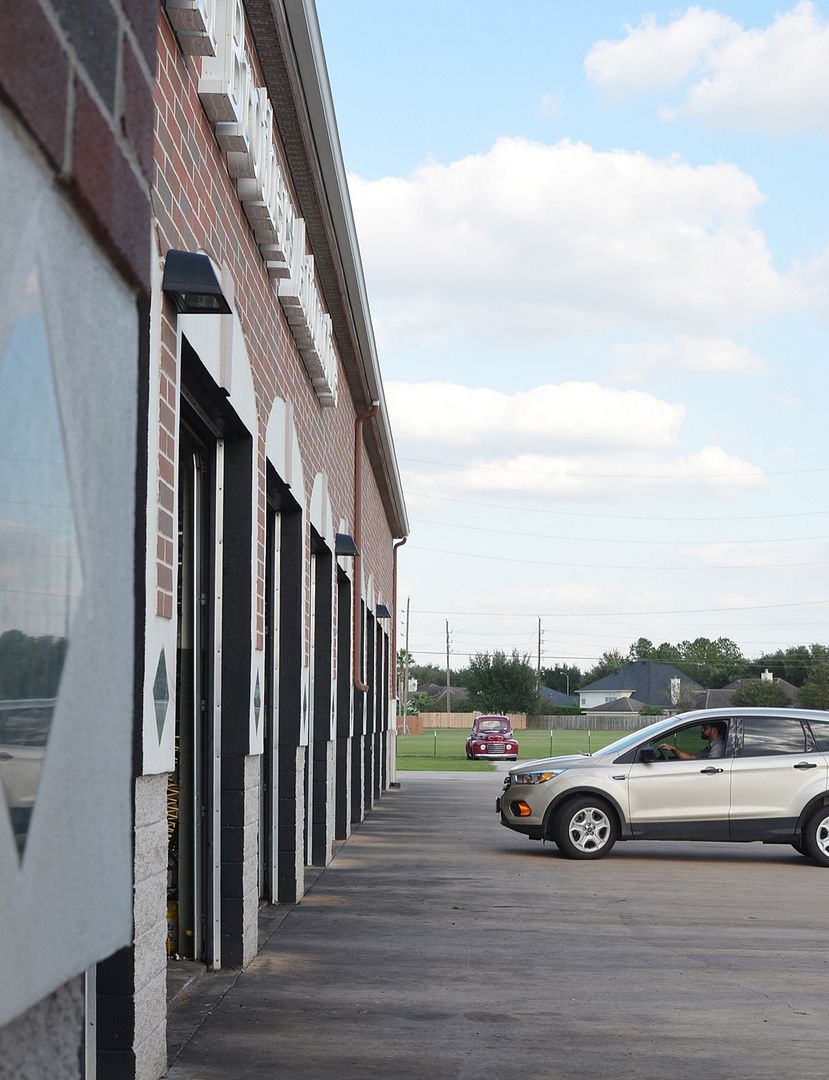 Where has Christian Brothers Automotive been all of my (driving age) life?! They make it easy to squeeze in an oil change and inspection. I could have easily been working on a blog post or some homework. Instead, I asked a few of the employees some questions I had been curious about.
Can you wait until your oil change alert comes on or should you change your oil when the sticker shows?
STICKER. Apparently the oil change light is a preset and doesn't actually measure how much oil is in the tank itself. Oops…
When the weather becomes cooler and the tire pressure light comes on, can you just wait until it gets warm again?
Because Houston.
Best to go ahead and fill it back to its normal levels. If it comes on again [without a weather change], then it might actually be a leak and not just temperature change reaction.
How can you check the tread on your tires?
Back in my roller derby days I would really push it with all the miles I put on my civic.
First they told me something about feeling for bumps, but that sounded a little too technical. So they whipped out the penny in the treads trick! Put a penny upside down into the tread. If you can see Abe's whole head, then your tires are too worn down and will fail the state inspection = NOT SAFE.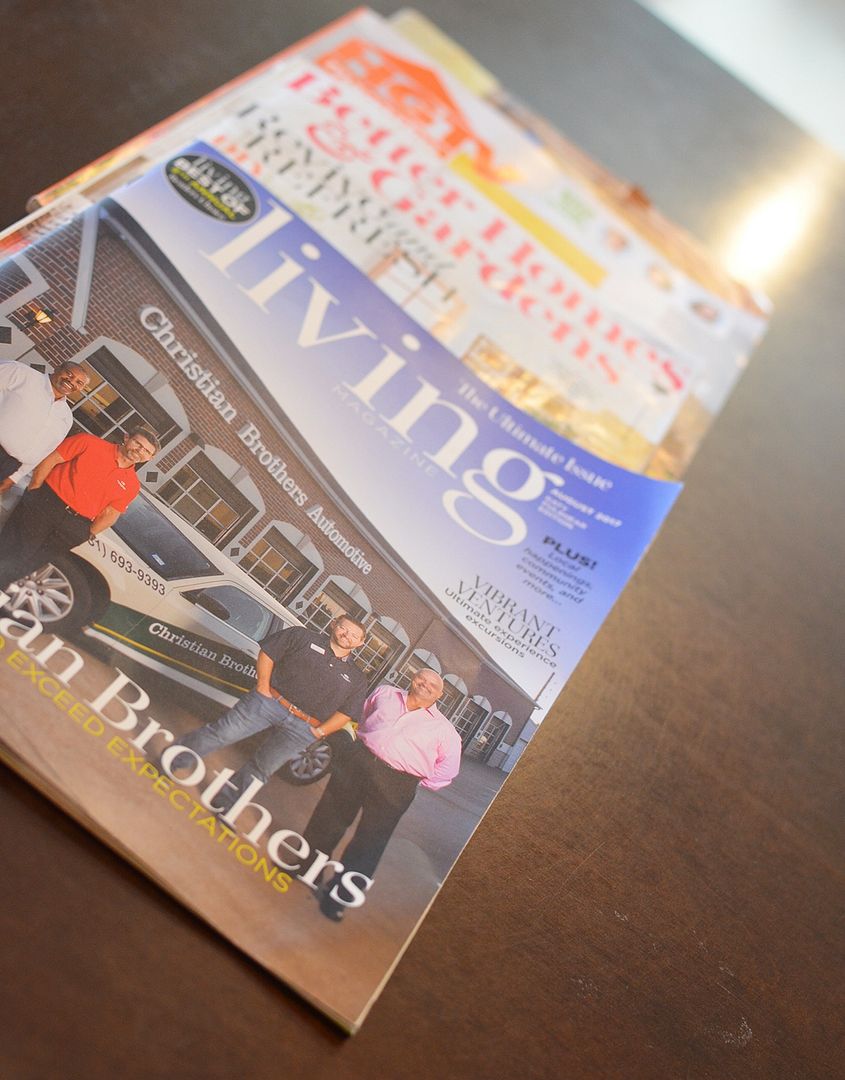 Fun facts
Christian Brothers Automotive have actually been around for 35 years and have 25 locations across Houston…
and more locations in 23 other states.
Impressive: they have never closed a location.
Also cool: you get a courtesy inspection with every visit.
CBA will inspect a car before you buy it. [If the dealership doesn't let you, they're probably shady.]
Free shuttle service [and wifi if you stick around!].
I'm definitely sold. There's a location closer to me than the one I visited and it will be where I get my oil changes from now on. In fact, the men I talked to said that a couple of their best employees are at that location.
Thanks so much to Jake, Kyle, and Christian for answering all of my questions. This experience was new and different and totally great!
What would you have asked your mechanic?
xoxo