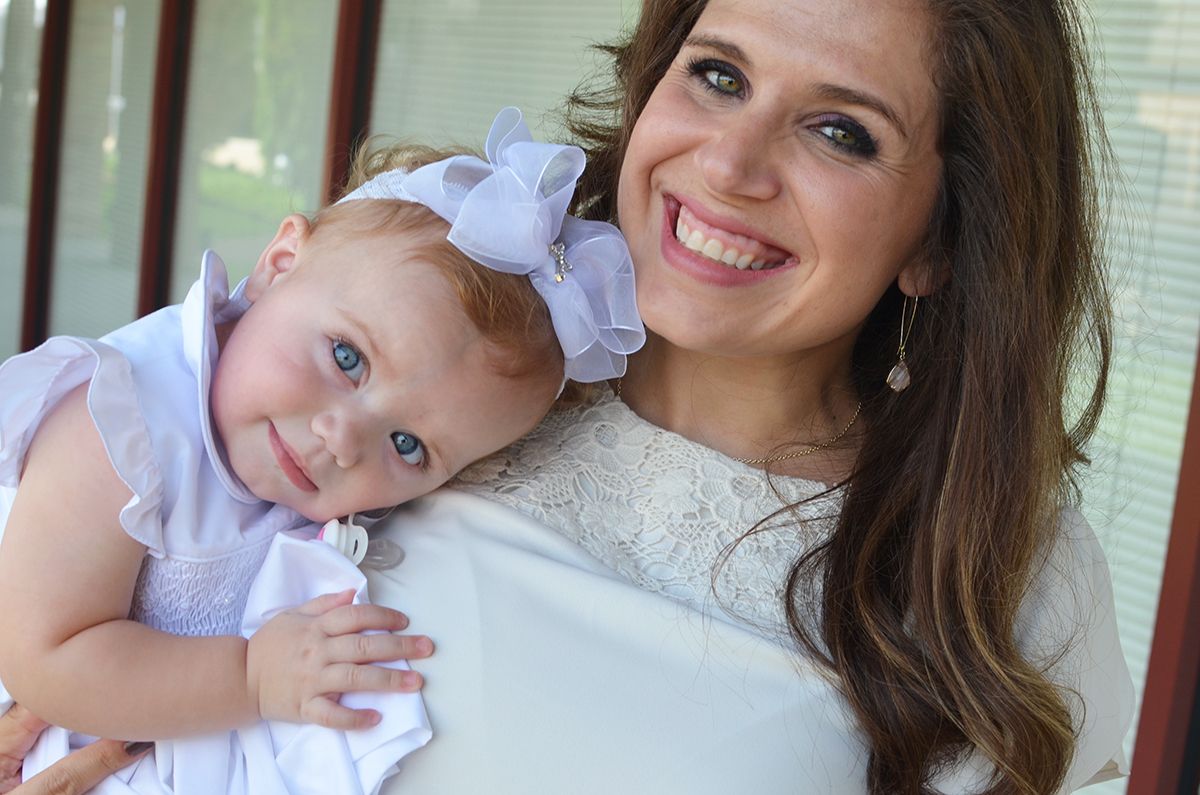 Lila Sophia was baptized on October 15th, and it was a pretty cool event…especially because the combination of Lila's parents [um, us], Godparents – plus our unruly guests – can get kind of silly. 🙂 For example, you are supposed to have a towel to wipe your kiddo's head after it's doused in holy water… Daniel asked if I brought a towel after the first few babies were christened and I said no, because I would definitely remember if they told me to bring a towel. Plus all the towels were white…but nobody offered us a towel, and the Deacon was surprised that we didn't have one. Bo ended up using his handkerchief. Once we all moved to stand with the other parents we saw the pile of rolled up towels a few feet away. DOH. It was all very comical and we couldn't stop giggling about it at inappropriate times. Then after we were specifically told that our families could not come take pictures when we were standing with the other parents and babies in certain location of the church, they did just that. And some guests even stood next to us to pose. One of the event organizers was about to come scold them but thought better of it and just watched angrily. I'm such a rule-follower that I couldn't stop sweating! I think Lila saved us because the organizer was making her smile a few minutes earlier. And if you are unfamiliar with the Catholic church, Baptisms typically occur in the first few months of life, so Lila was probably the oldest kiddo there, therefore more likely to smile at strangers.
Sidenote: A friend from high school saw Lila and recognized her from the interwebs. Ha! So she found me and we chatted a bit before the ceremony.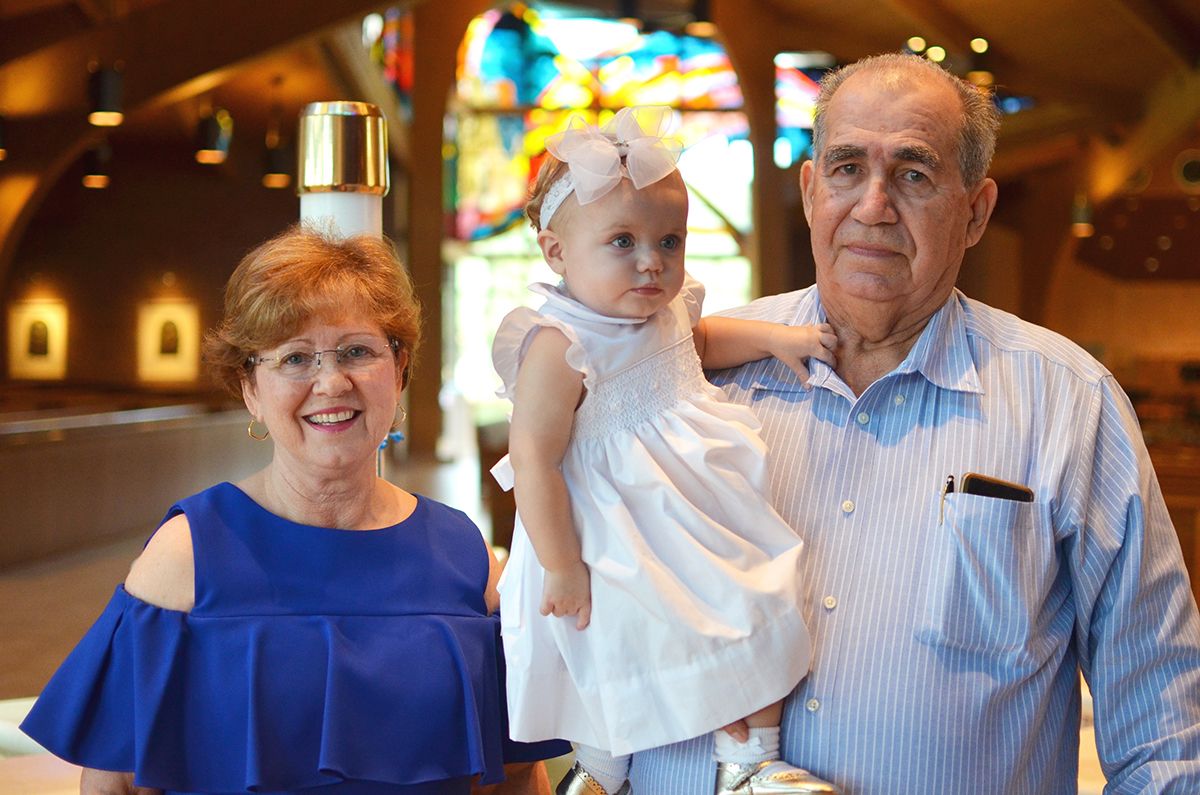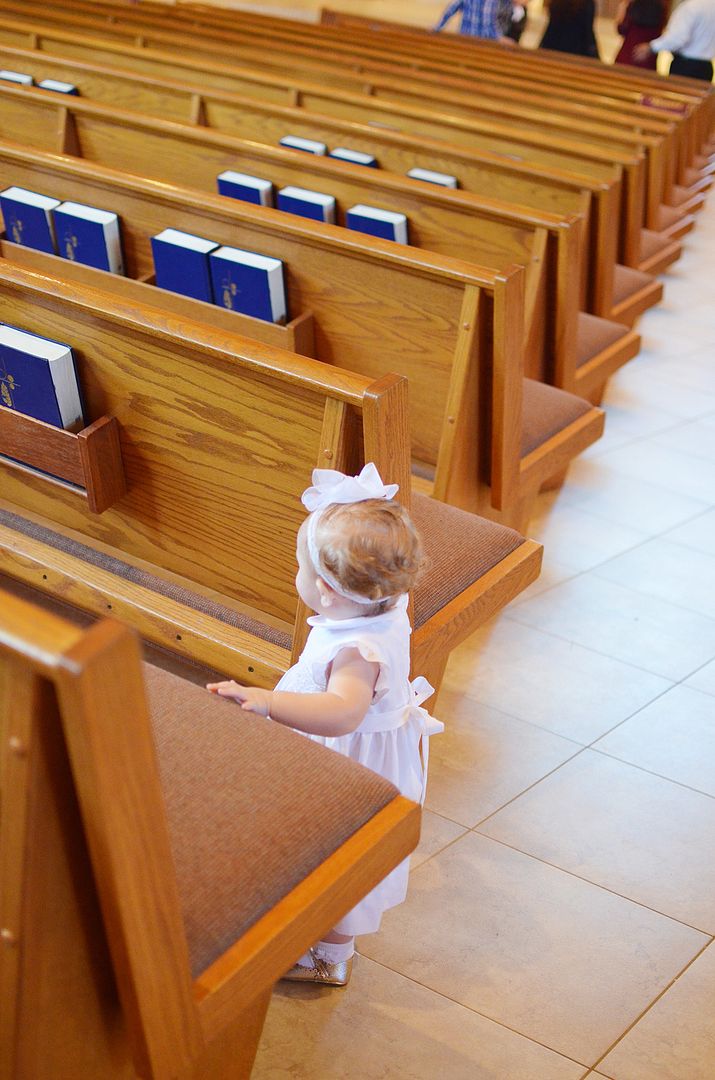 In order to keep Lila Sophia from getting noisy, we had a hefty supply of Mums Mums and Gerber Puffs. While in the pews she ate them or played with toys, and then right after her Baptism, when we were standing with the other parents listening to the rest of the ceremony, she munched on a Mum Mum. Thank goodness for those wafer-style treats! Totally saved us. Even when she got water poured on her head she was relatively calm – hooray for fun bath time associations!
We let her run around the church when everything was said and done. There wasn't much she could get into. The pews were all the same and she wasn't messing with the Bibles or hymnals at all. The symmetry was actually pretty beautiful.
Thank you so much to our friends and family could join us that day. It was a fun experience and lunch afterwards was hilarious – especially since Daniel ended up with Lila-feeding duty.
This last weekend we celebrated Lila's first birthday and Daniel's birthday as well. I'll share those photographs soon!
xoxo
This post contains affiliate links.