Overwhelmed. I'm getting my first B in grad school, and it's making me feel like a failure. That, combined with lack of sleep and too much to do is not a good mix. I feel completely disorganized. All my things are in different places. But work is going well! I'm getting to know more people and figuring out routines. Who would have thought I'd be reading aloud and doing silly voice with elementary school children. Things finally calmed down to where it doesn't feel quite like I'm playing catch up, but the book fair is coming up, and that will be insane… :-O
Things we are celebrating this month:
Lila's Baptism
Lila turns one!
Daniel's birthday
Halloween!?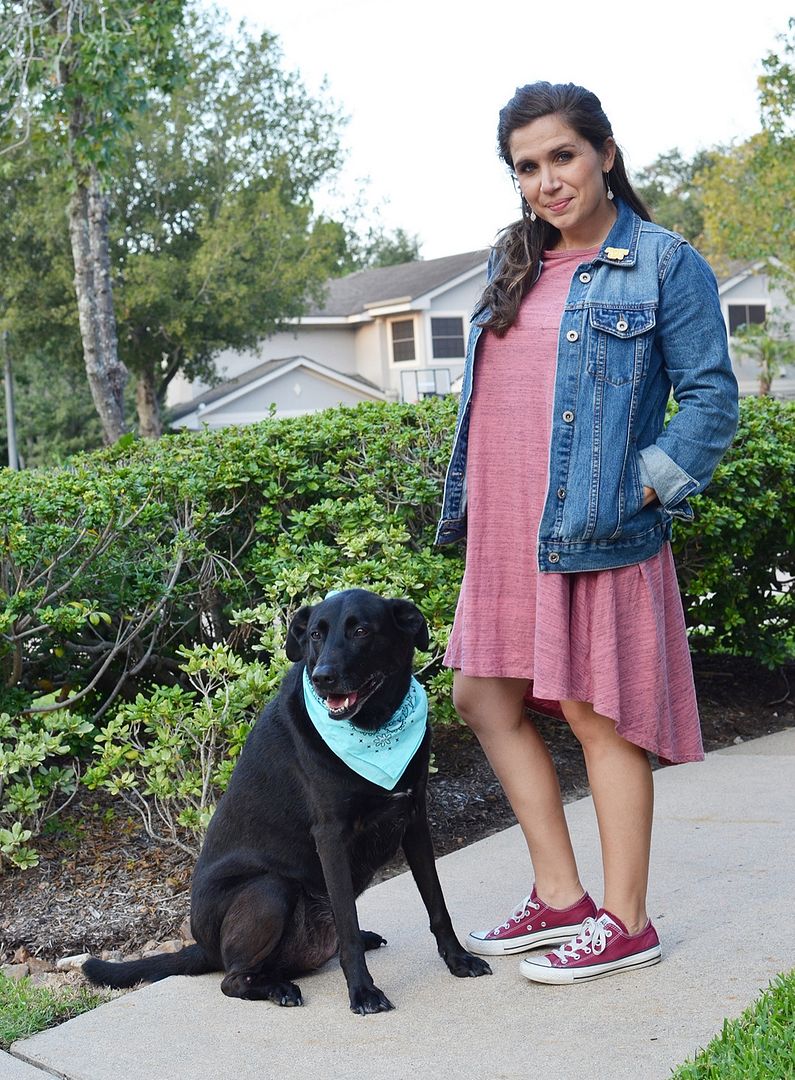 Daniel's been checking on house progress. I would love to have Lila's birthday there, but I'm not sure that's going to work out. We'll see. After assuming we'd be back in by now, it looks like it'll be another few weeks. We are totally grateful to my parents and Daniel's parents [and our friends and more family!] for all their help, but we are ready to be in a bigger space, organized, and not living out of boxes, suitcases, and whatever I managed to move into a closet. I also want to throw out more stuff, too! Simplify a bit…
My sister got married and I will share some of those photos soon. Everything was really awesome, I just wish I could have stayed in Miami for a bit longer!
Lila is getting over her first stomach bug. It lasted a week or more! Daycare is really taking its toll on her little body, but she is such a trooper!
Osa has become quite obsessed with my dad. It's kind of funny because it annoys him when she follows him around. He and my mom have been a big help with Osa, too.
Someone make me run again. I was doing so well up until Sandy's wedding! But Halloween candy season always screws me over anyway… Thank goodness for loose fitting dresses. 🙂
One of my favorite pieces to wear to work lately is this denim jacket from PinkBlush. It's super versatile, since it's a denim jacket! But I love the fit. It's not baggy, but it's not too tight either, which I found was an issue with modern denim jackets. It makes my dresses look more like styled outfits and less like cozy moomoos. 🙂
How do you wear your denim jacket?
xoxo