This post is in collaboration with Vanity Salon (Heights). All opinions are my own.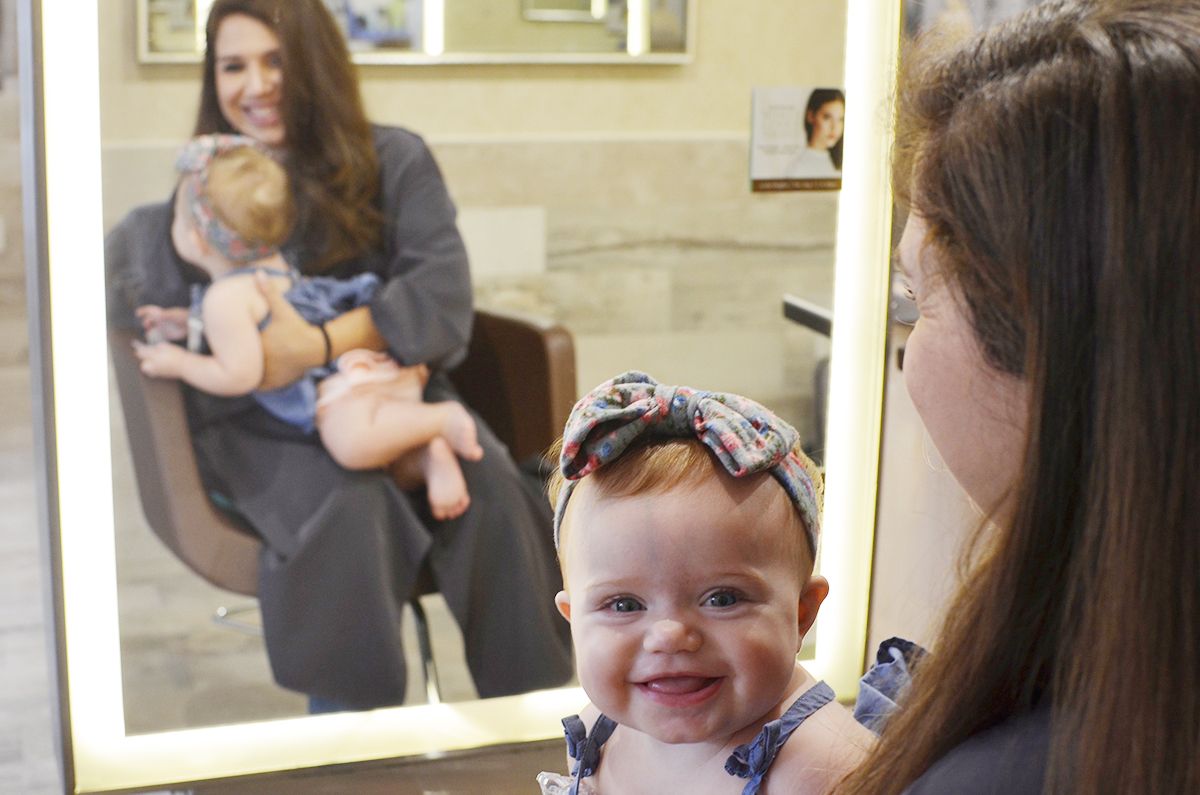 Most Houstonians know and have heard of Vanity Salon. Years ago I actually visited the original location, on Santa Fe near the Galleria, with a friend's mom! I was a teenager, and the only memory I have from this random visit was that my hair was so soft and smelled so good. Since that day, Aveda products have stolen my heart.
Back then I didn't have a regular stylist. I was pretty immature and it didn't seem like people were as interested in their appearance at such a young age. Lack of selfies, I suppose. 🙂 Now that I care a lot more, I was so delighted to visit Vanity Salon's new location in the Heights! As soon as we walked in everyone was so cheerful and sweet. I also couldn't resist photographing the decor. The windows let in the most gorgeous daylight, and the white furniture and light installations contrasted beautifully with the rest of the decor and hair products.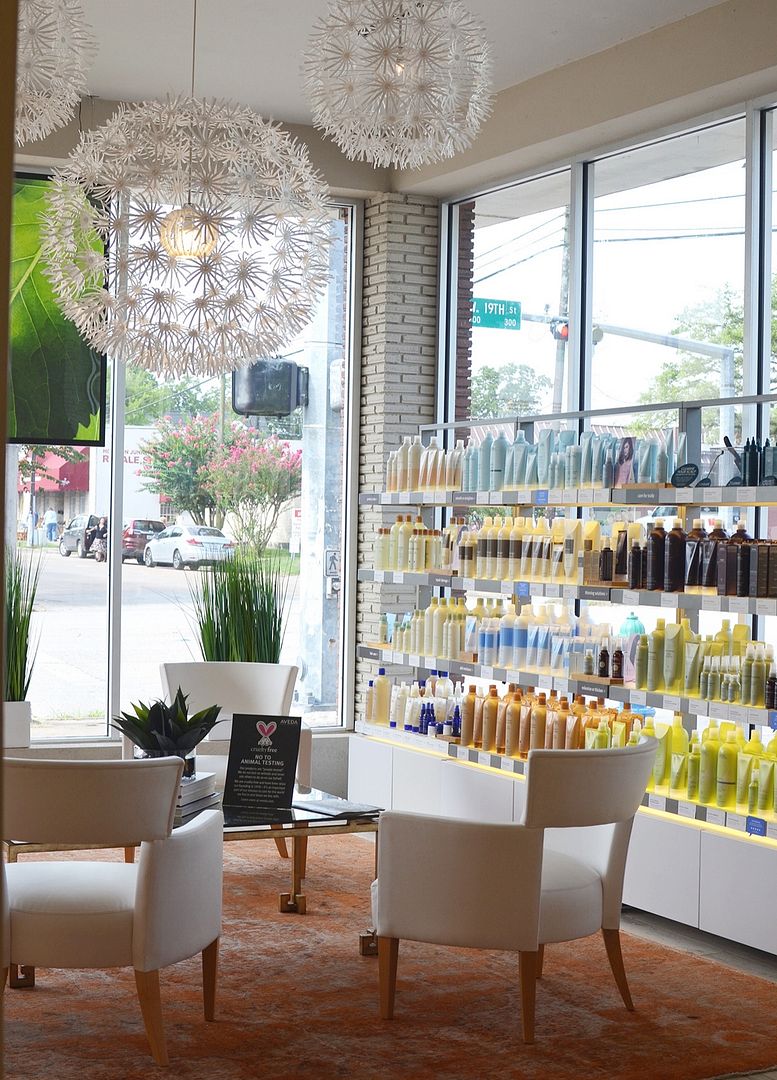 My stylist, Gabriela, asked me a few questions before she got started. Things like what I usually do with my hair, what I didn't like about my hair, how I style it, etc. These seem like regular questions but her follow ups made me go into more details, which helped her come up with the perfect cut for me. I usually just ask for a trim, but she zeroed in on what I needed and what would look best with my level of commitment, – and I love how it turned out! She added more layers, which added more volume [lots of hair sometimes equals heavy hair], and I love the added whispies around my face. She cut it so I could part it either way since I usually go with whichever way hides the most baby hairs that day. Ha! Her attention to detail was amazing and I felt really great about the whole process.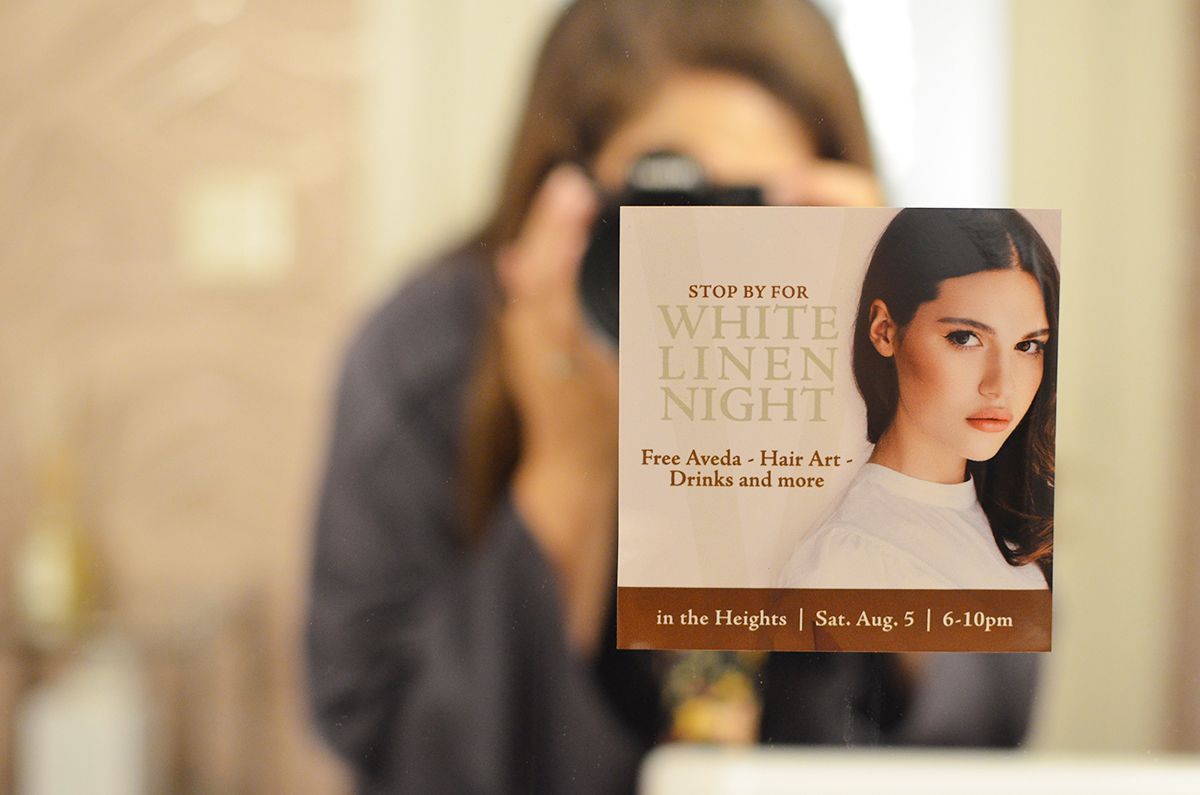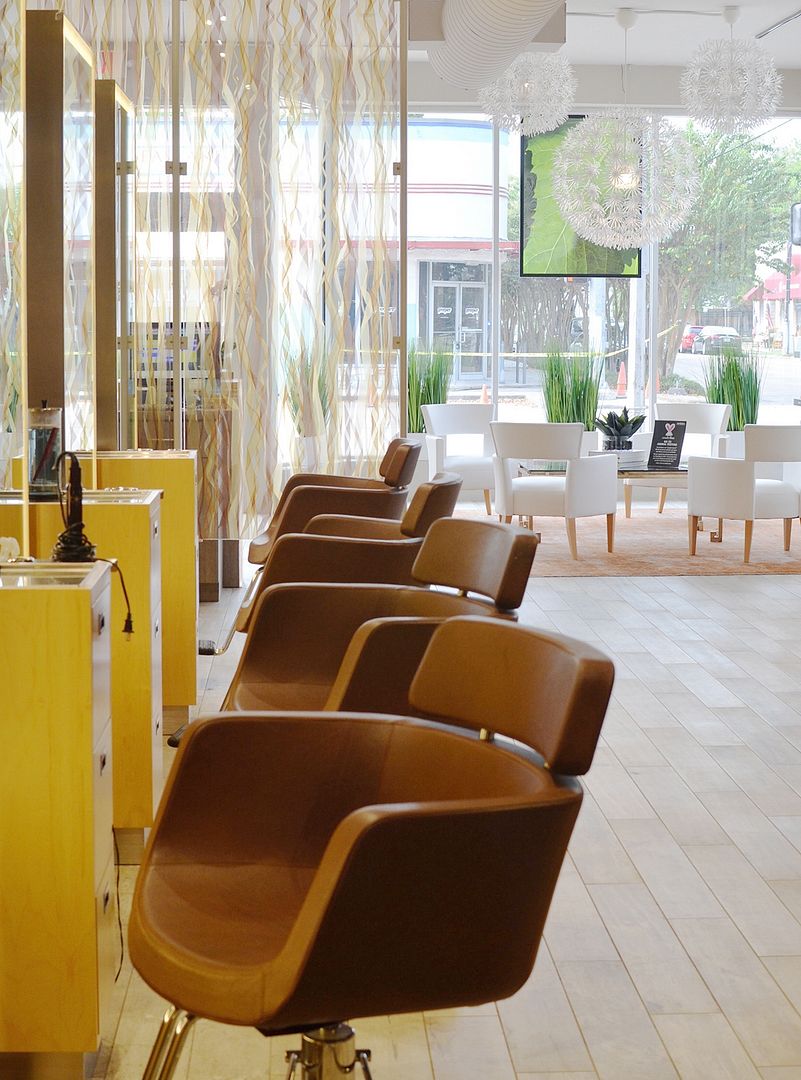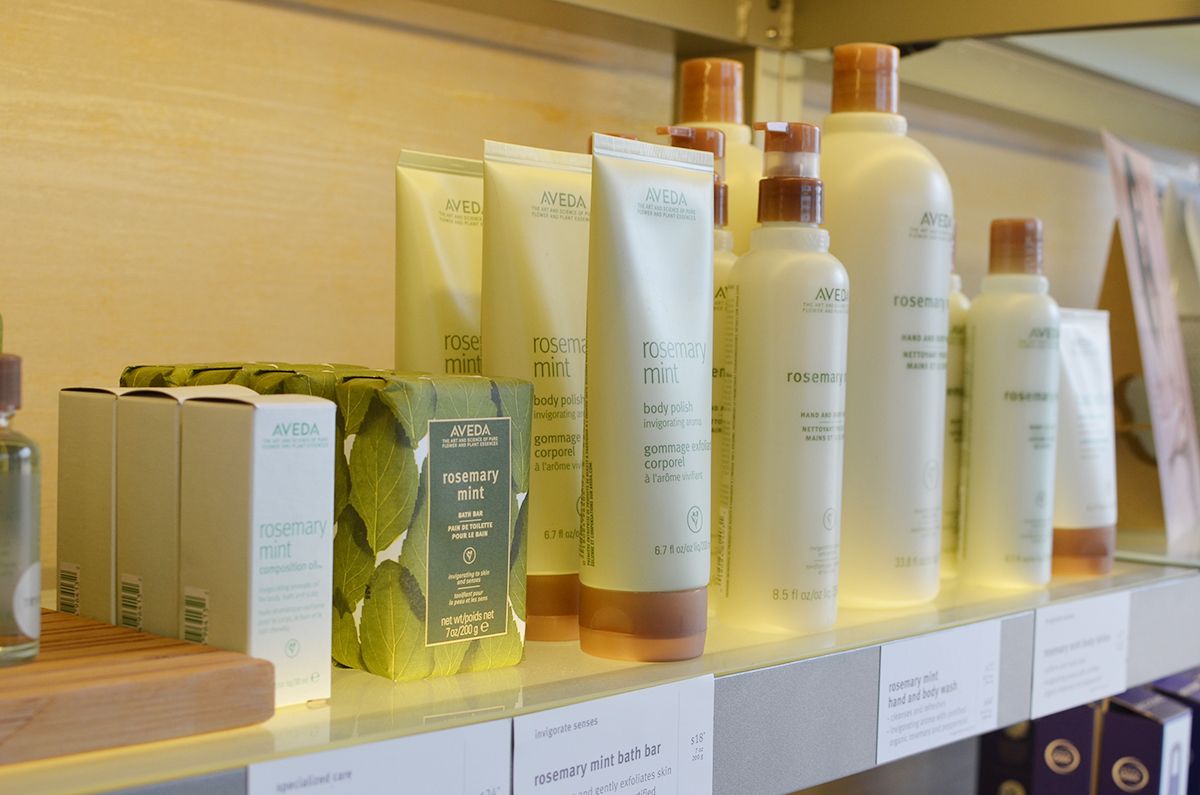 Vanity Salon will actually have some fun events on Saturday for the Heights' White Linen Night. They're giving out free Aveda products and services, which is pretty exciting! Gabriela mentioned a hair fashion show, possibly a braid bar, as well as some simple coloring. And I mentioned the free Aveda products, right?? I've been using the dry shampoo they gave me just to keep smelling like Aveda [yes, it's a thing!].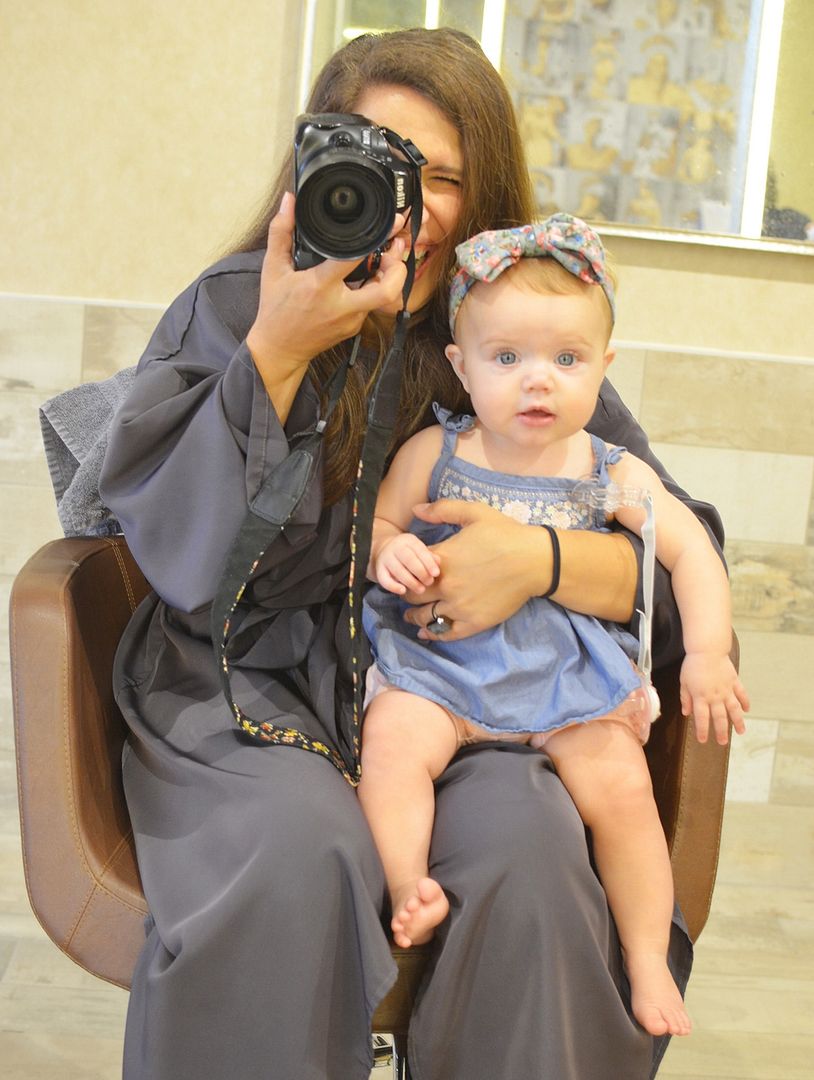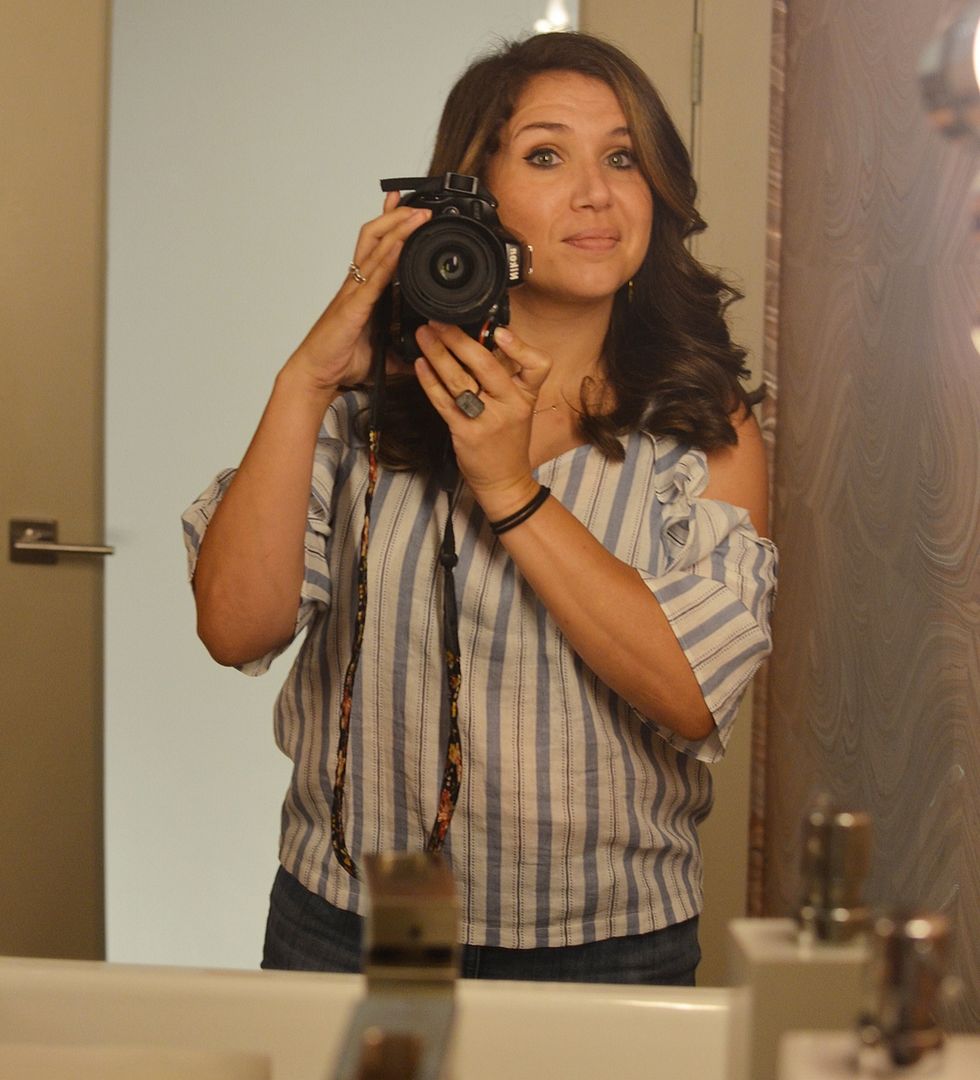 I have to thank Vanity Salon again for such a lovely morning. As a new mom, I don't have much time to take care of beauty-related things and absolutely loved the entire experience. I'll definitely be visiting this location again!
What's your favorite part about getting your hair cut? Will you be attending White Linen Night?
xoxo