This post is in collaboration with Sephora inside JcPenney. I only share products I already use or with which I am truly impressed, therefore all opinions are my own. #SephoraInJCP #SoWorthIt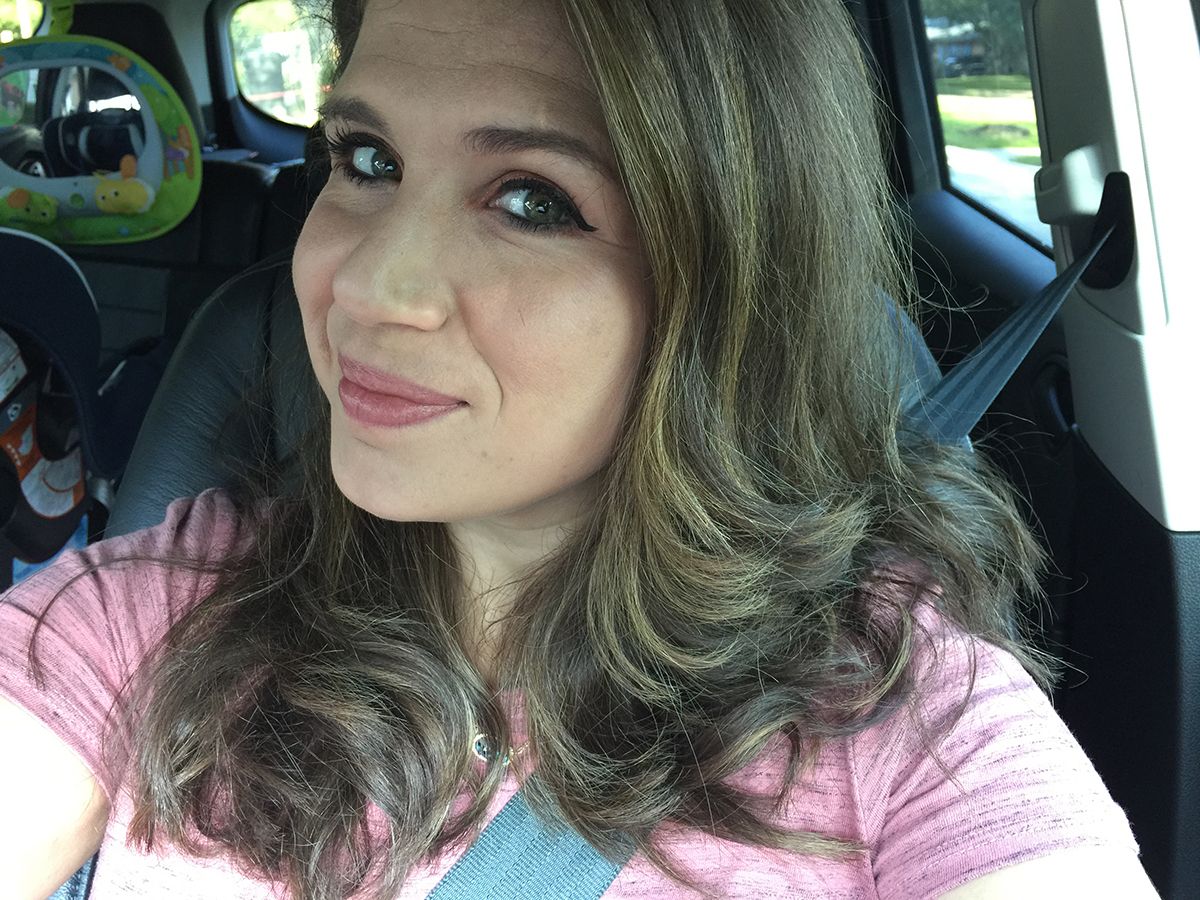 This mommy is going back to work! My first concern is being away from my cutiepie daughter all day. It is going to be torture! My second concern is being in front of people on these long days with the same layer of makeup on. I take pride in my public appearance, and I know that working in education, that's really important. Kiddos are a tough audience! 🙂
Apparently, on a scale from 0 to 100 in regards to how oily my face is…I'm at a 95! I remember the last time I worked full time away from home I always ended up scrubbing my forehead clean by lunchtime. Never did I realize just how oily my skin really is.
Random story: The other day I was getting my hair done and the stylist asked if the foils she put in were making me warm. I was confused about why she asked me this until I found out about my skin. She thought my forehead was sweating. Ha!
When I went to Sephora at my local JCPenney, the sales associates very kindly led me over to the Kat Von D makeup and one of the girls asked if I wanted help discovering my "Color IQ." I had no idea my skin had it's own intelligence quotient! Ha! But really, Rosemary used a little computer to figure out what shade of Kat Von D Lock-It foundation I would need. So cool! Then she proceeded to prep my skin and apply it. Totally a match! A few other customers were really curious about why she was putting what appeared to be a thermometer [oil gauge] and a remote control looking device [Color IQ] on my face and stood around watching.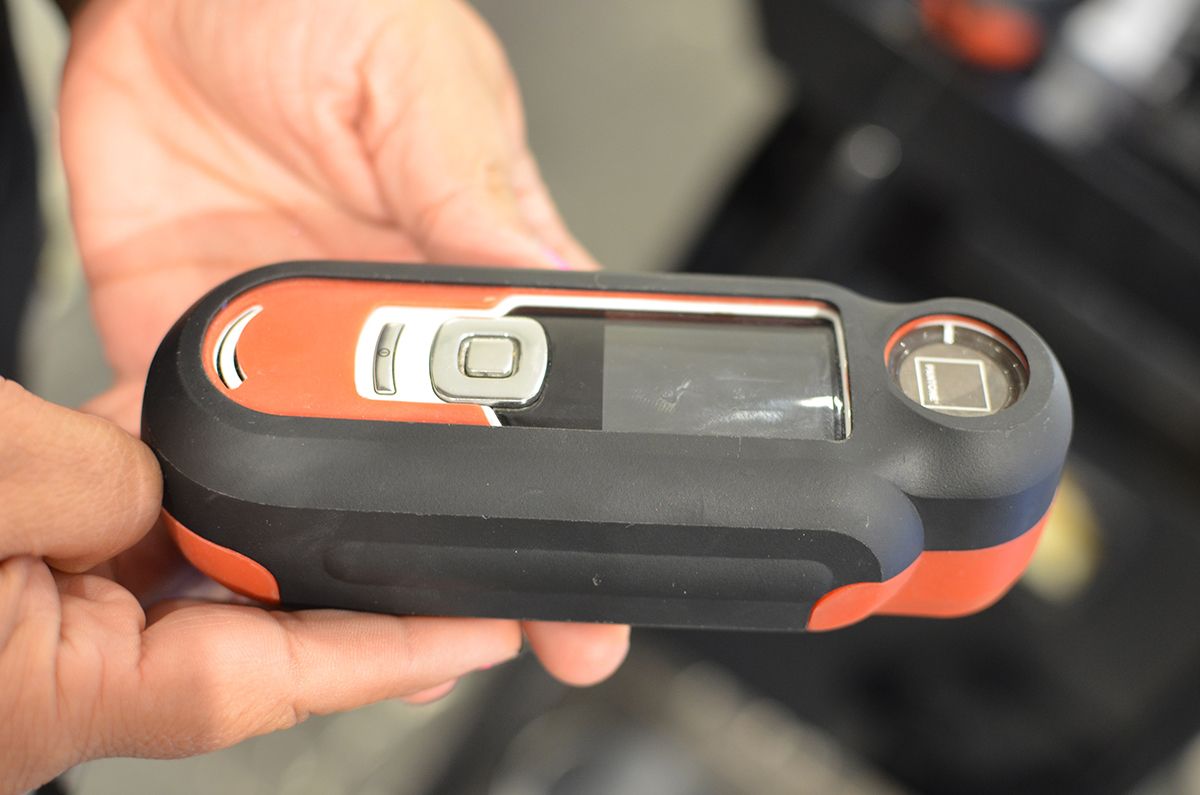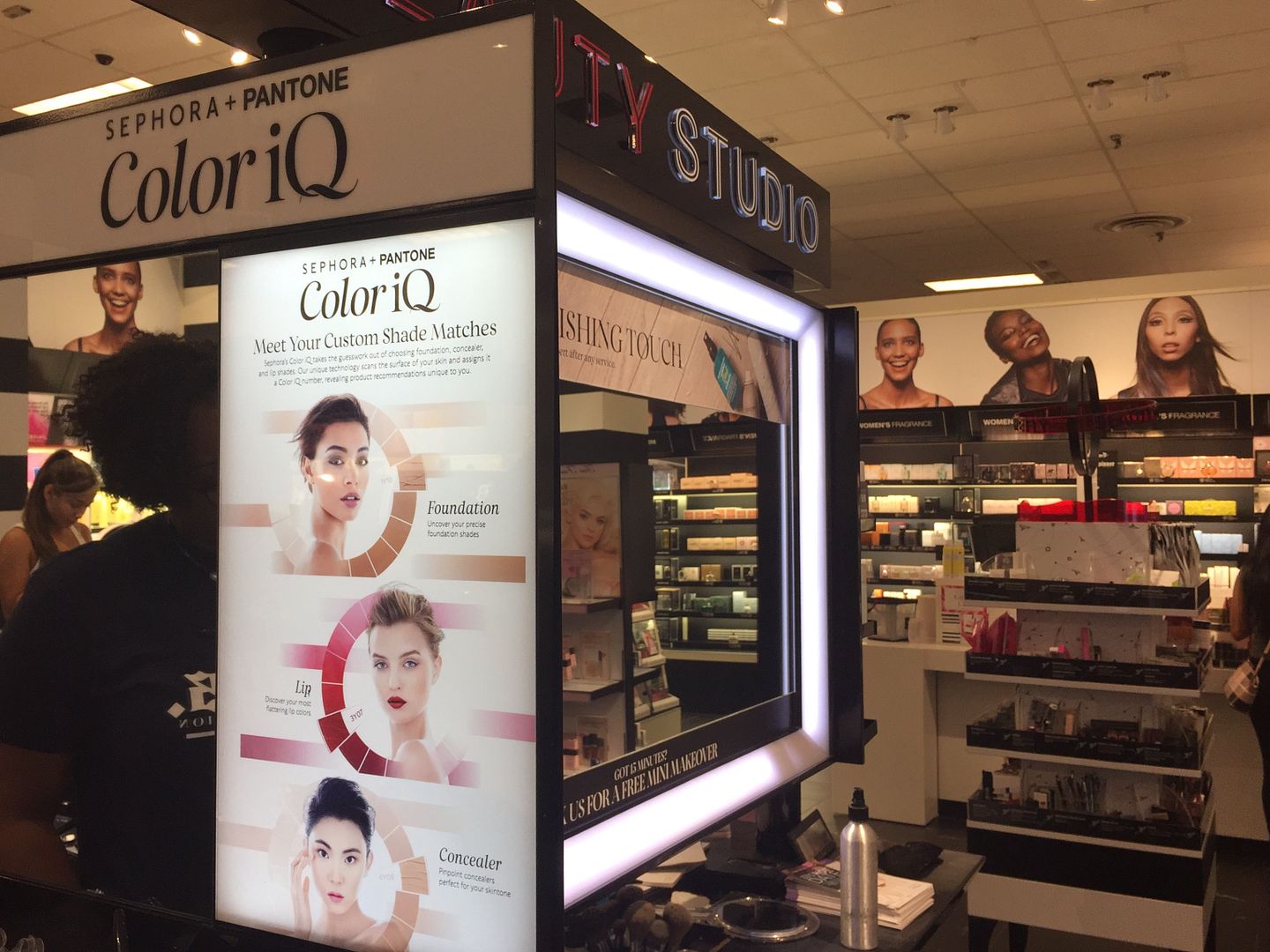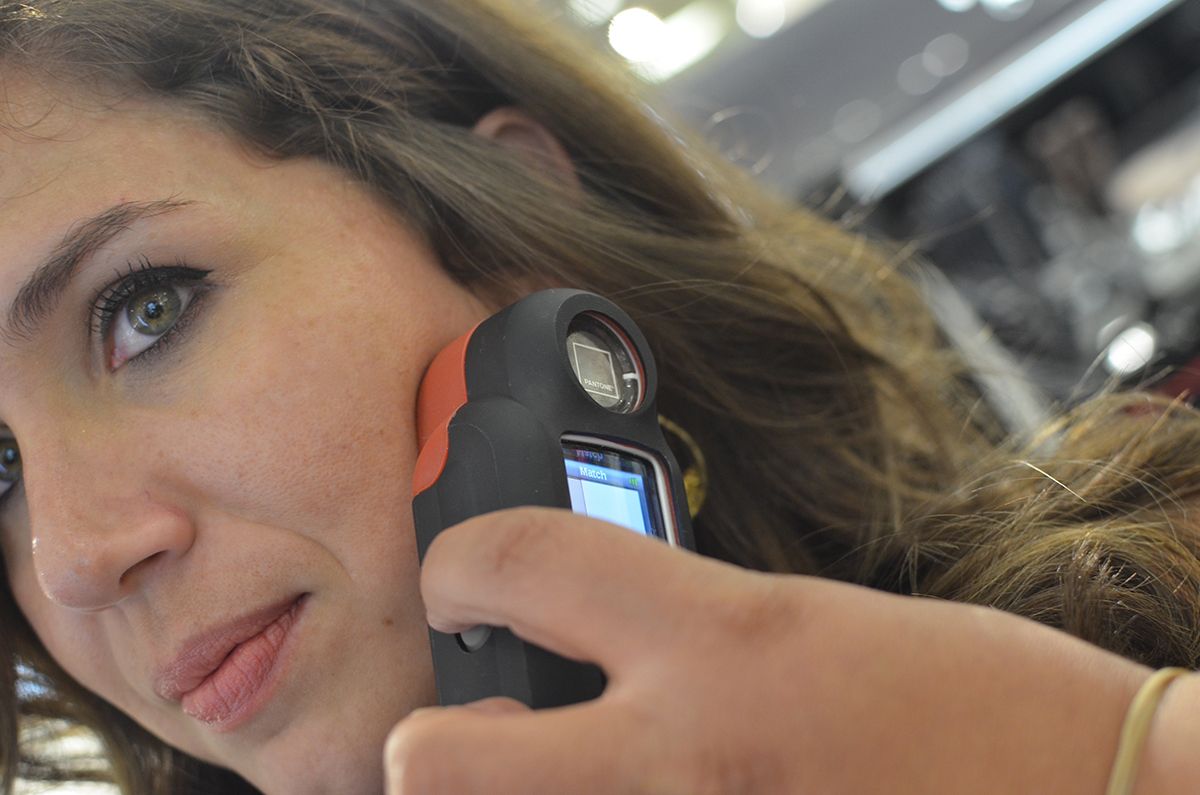 The sales associate, Rosemary, made me feel A-OK with my slick skin because apparently it makes for some great coverage. I was really happy with the end result, and I guess my onlookers were, too, because one girl asked me a bunch of questions! My beauty filled afternoon continued into the evening because as I walked up to my front porch, a beautiful package full of Kat Von D Lock-It goodies awaited me! Just a few days before returning to work. Perfection.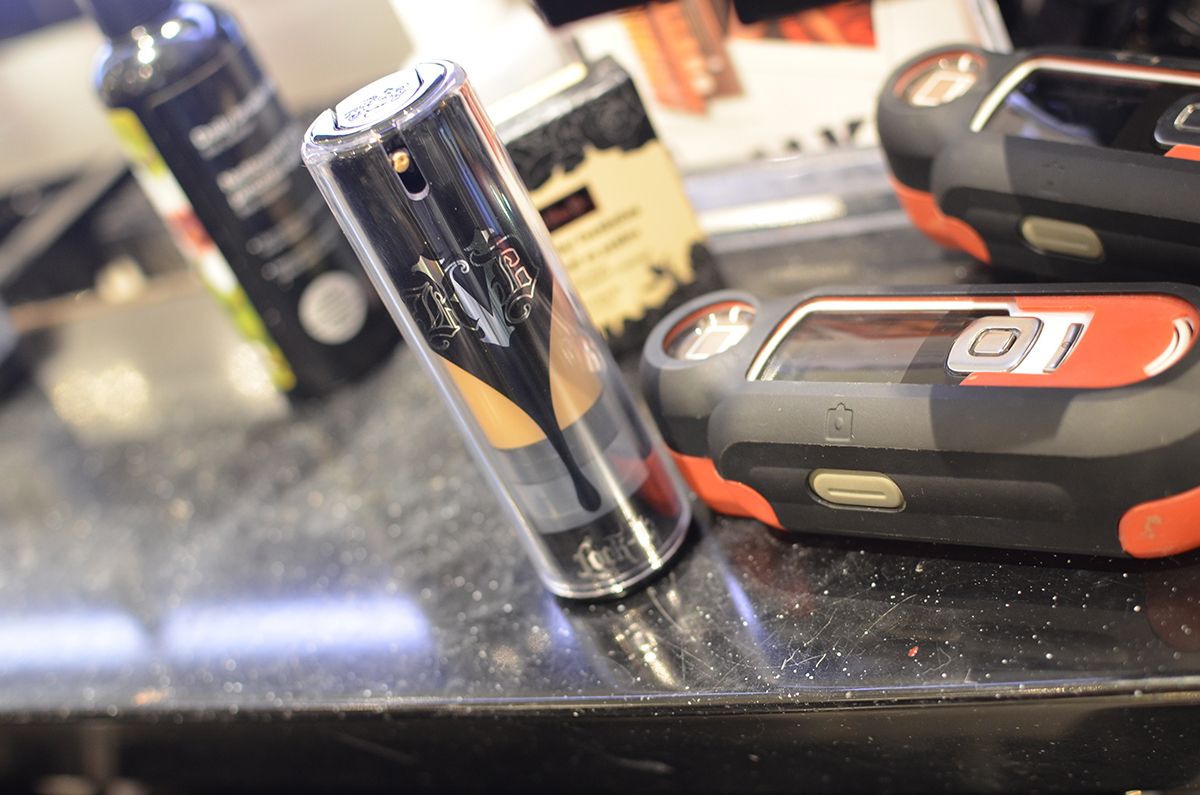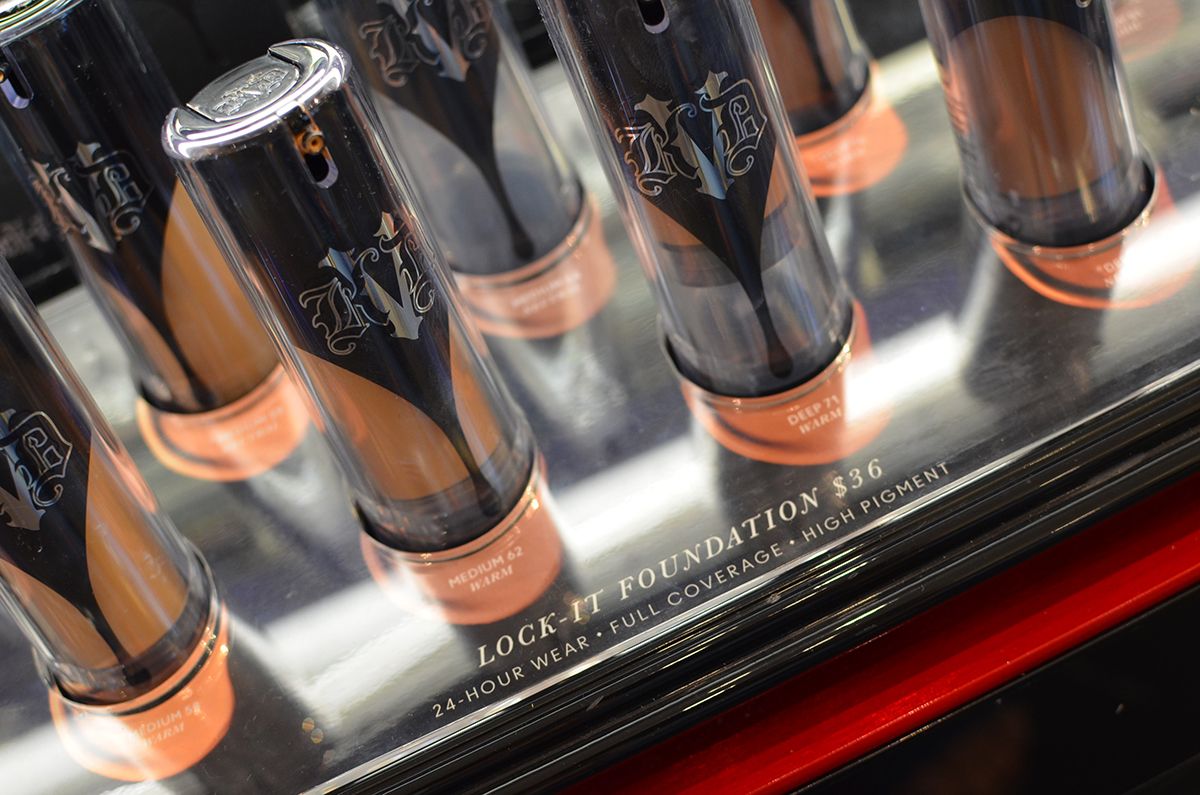 On my first day back to the grind, I woke up extra early to load up on coffee and play with my brand new makeup. The brushes in Kat Von D's collection are amazing! I almost felt bad smudging the tips with foundation. Rosemary told me how to apply the primer, foundation, concealer, white out, and setting powder, so it's basically what I mimicked. The foundation is thick and creamy and covers up my postpartum skin stains so well! I used the white out under my eyes because if you follow me on any social channel, you know my nights have consisted of tons of homework and cups of coffee at 1AM. The setting powder is amazing, too. I am a big fan of products that help your delicately applied makeup last throughout the day. All of these items I mentioned are available at the Sephora inside JCPenney, too – so convenient!
While I had my fun at Sephora, Daniel walked over to the men's section and grabbed his back to school clothes with Lila Sophia! Once again, we got all of our shopping done in one place.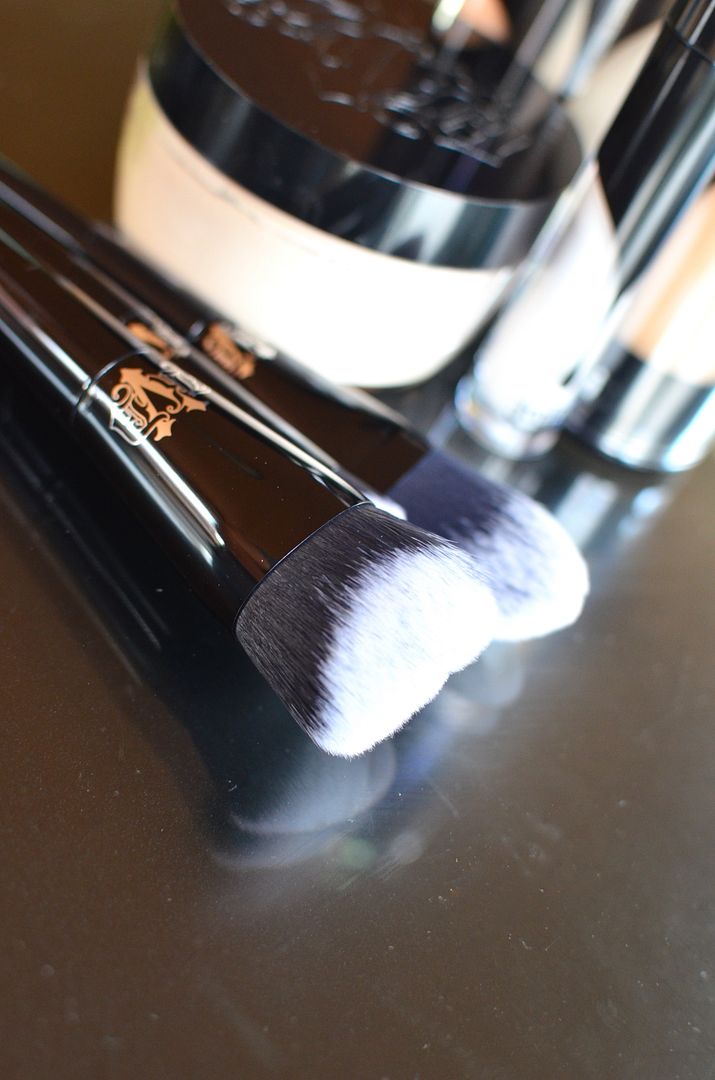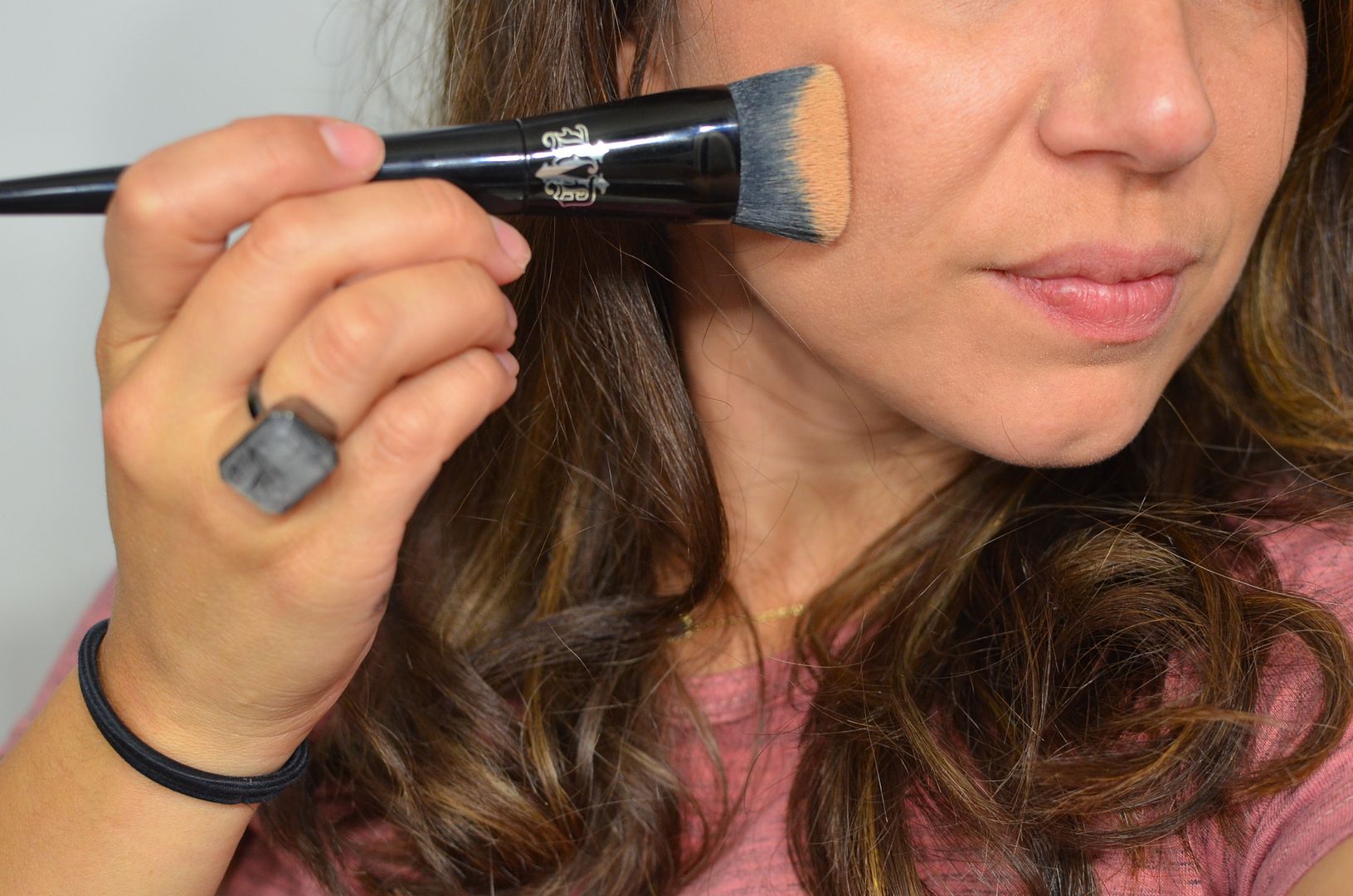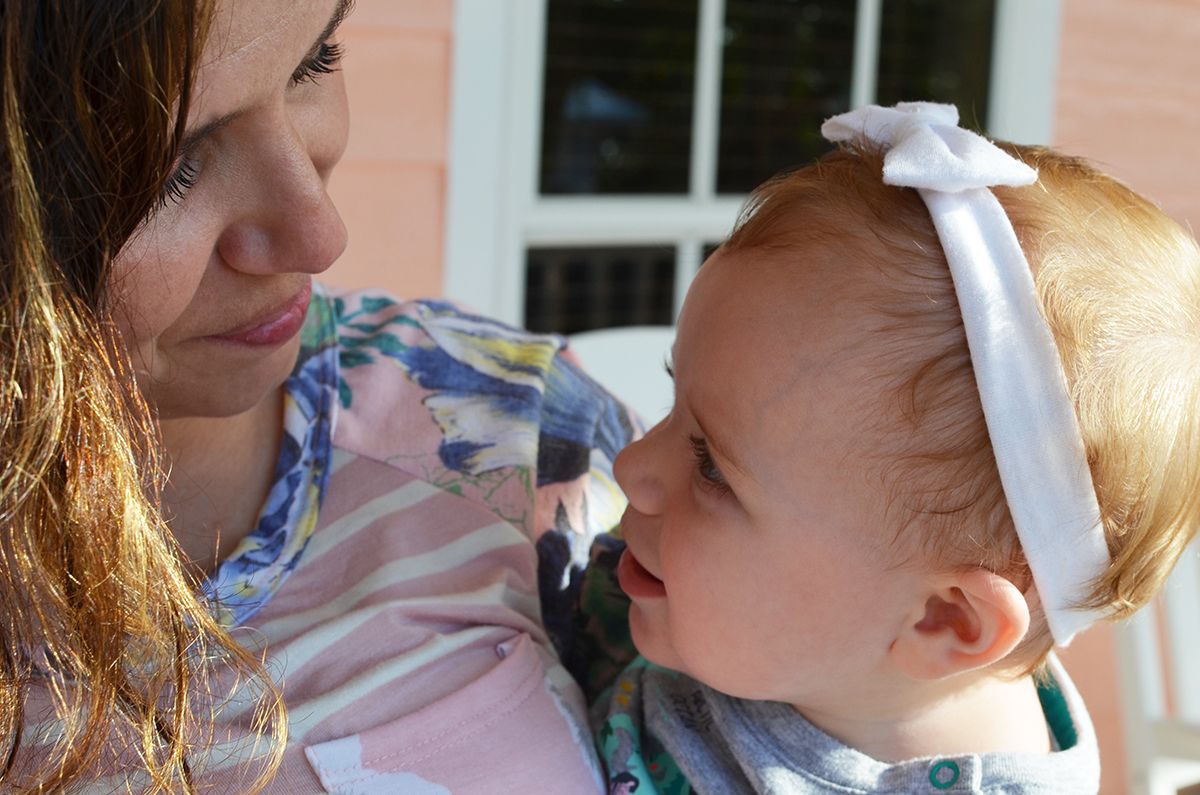 Loooooooook! How exciting is this?! Kat Von D is a serious miracle worker. I'm also not sure if I should be offended at the way Lila Sophia is way more interested in my face when it's all made up. 🙂
What is your morning makeup routine like?
xoxo
Roxy