Thank you Deer Lord! for sponsoring this post. Grab your new edition of Deer Lord! social party game, available through Target retail stores starting July 30.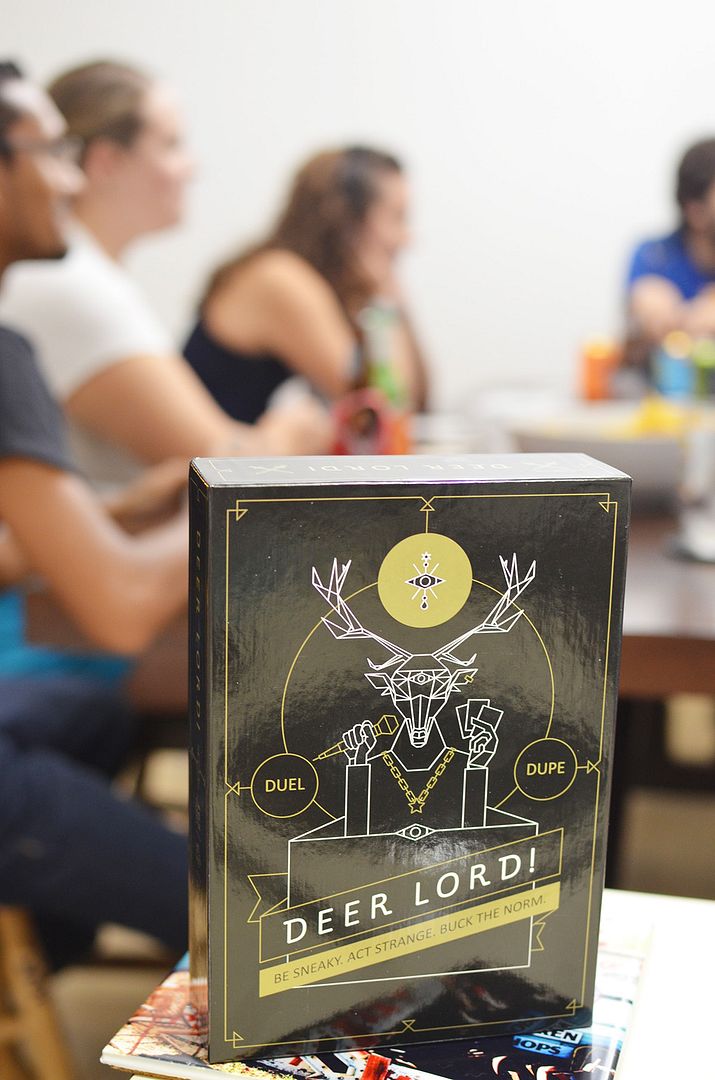 Lately, for obvious reasons, it's become much easier to hang out at home. I like to get out of the house sometimes, but usually have little Lila with me. Now that I'm going back to that full time grind, hanging out during the day isn't as doable on the weekdays. It's time for some grown up evening fun without the kiddo, and that means bedtime. And while I want Lila with me always, it's important and okay to spend a little time apart, which is made much easier when she's around the corner, fast asleep. 🙂
One of the most fun get togethers in our house involves friends and games! Daniel is big into gaming, and has a pretty decent sized group of people who are, too. I'm a little harder to please, which is how you know Deer Lord! is funny!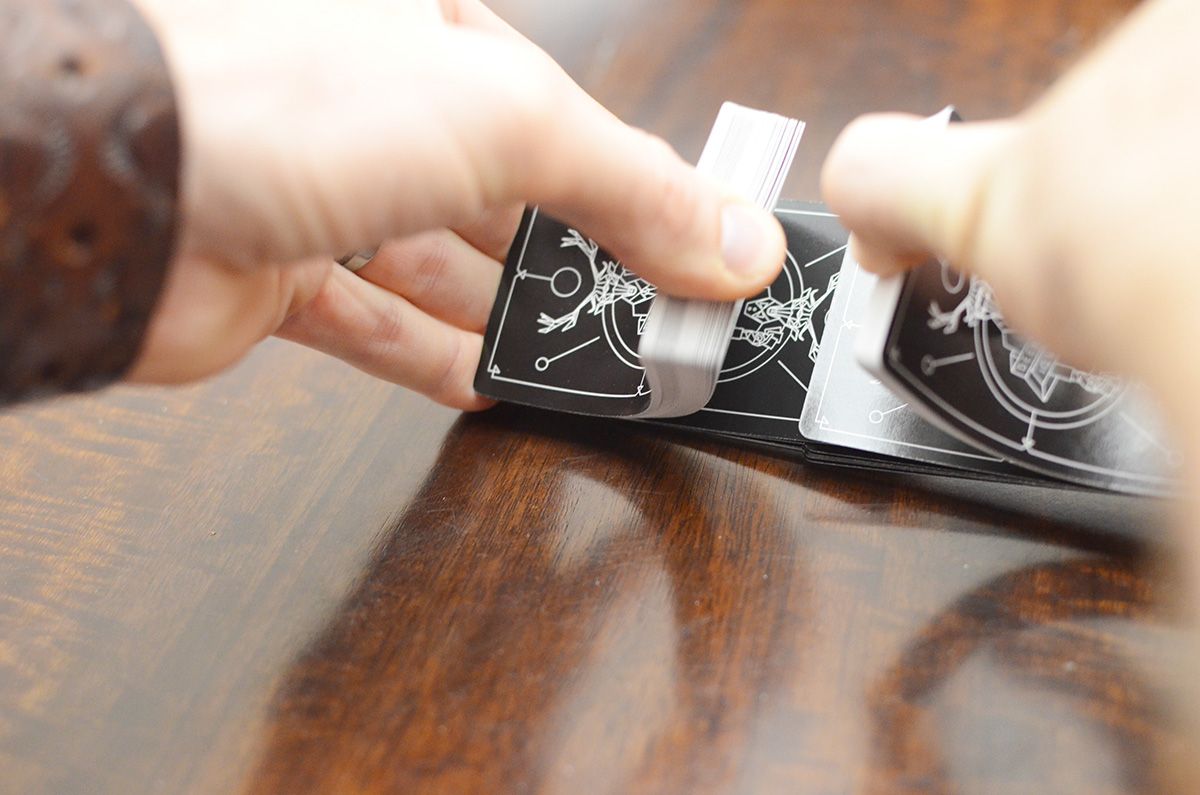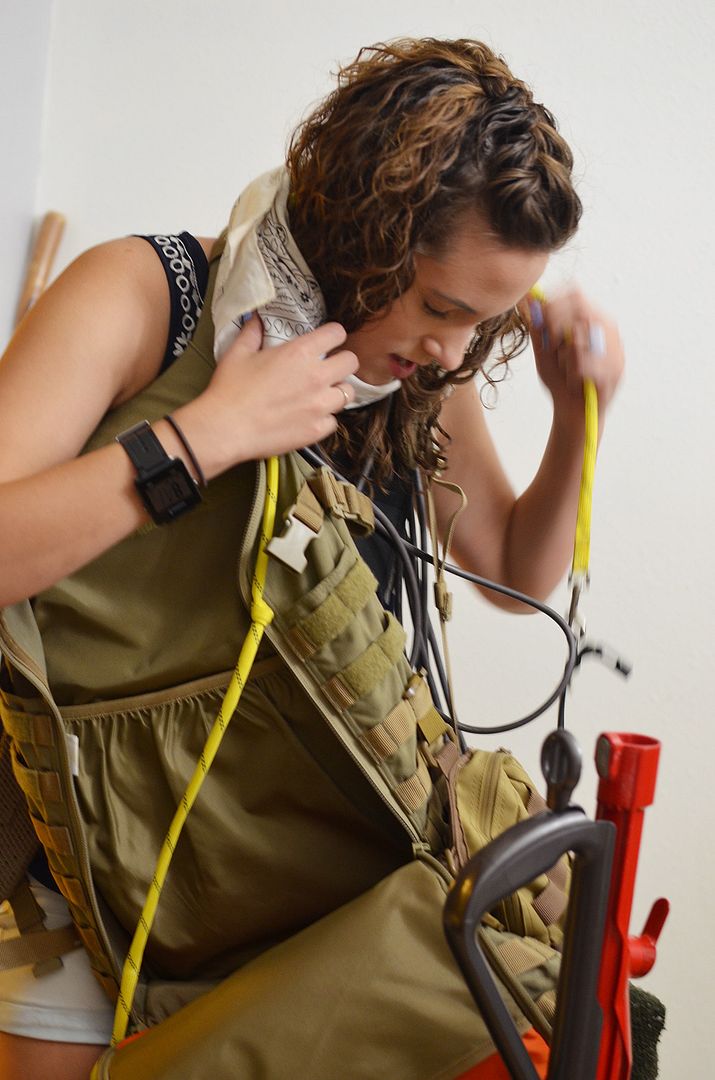 Everyone started playing while I was getting Lila Sophia ready for bed. Once the directions were read and shared [thanks to Prado and Daniel!] I could hear laughter and yelling, and lots of "Deer Lord!"ing. The goal of the game is to get points by doing some subverse action without getting called out. For example, if you notice someone repeatedly asking about whether you remember this or that, you could yell, "Deer Lord! You're being nostalgic!" Another way to get more points is by dueling someone to a particular task, like who can get more stuff around their neck in thirty seconds. Adelle won with the vacuum cable wrapped over and over. Ha! Daniel whipped out a decimal meter during a yelling match dual. Instead of voting, they went with the real deal. Serious gamer alert!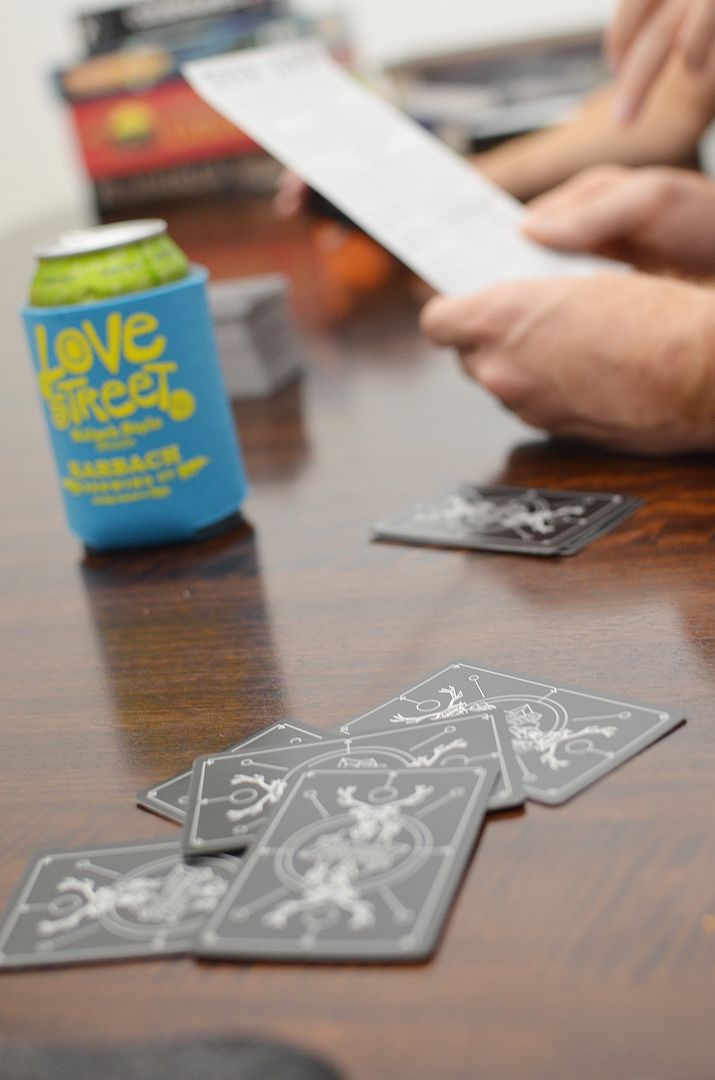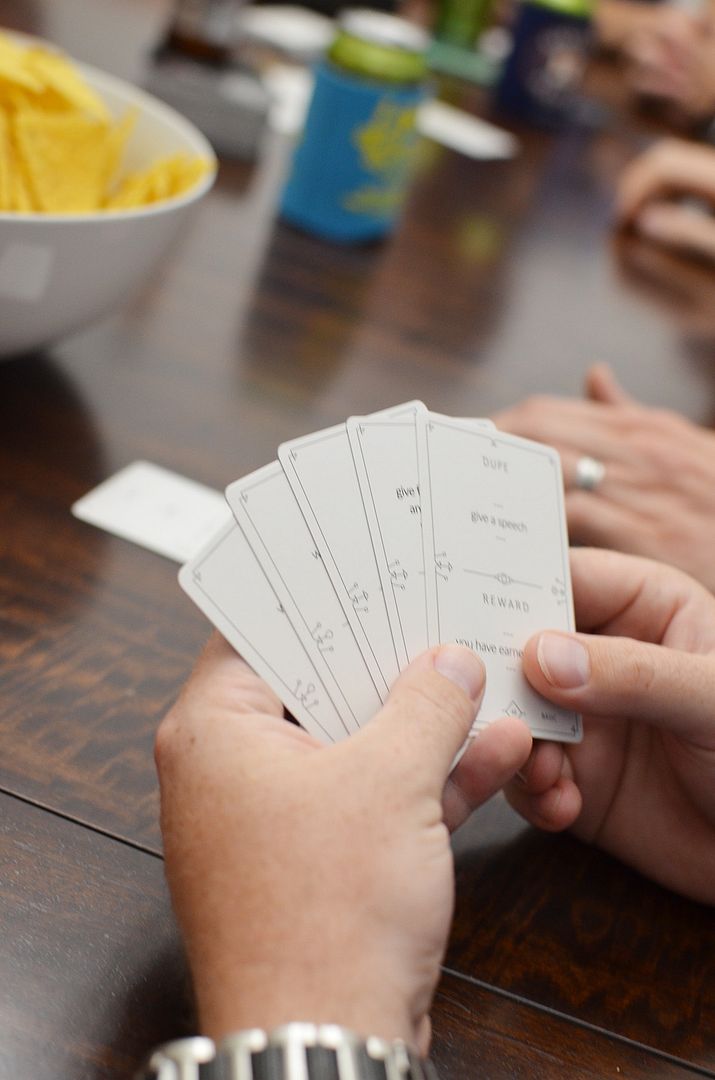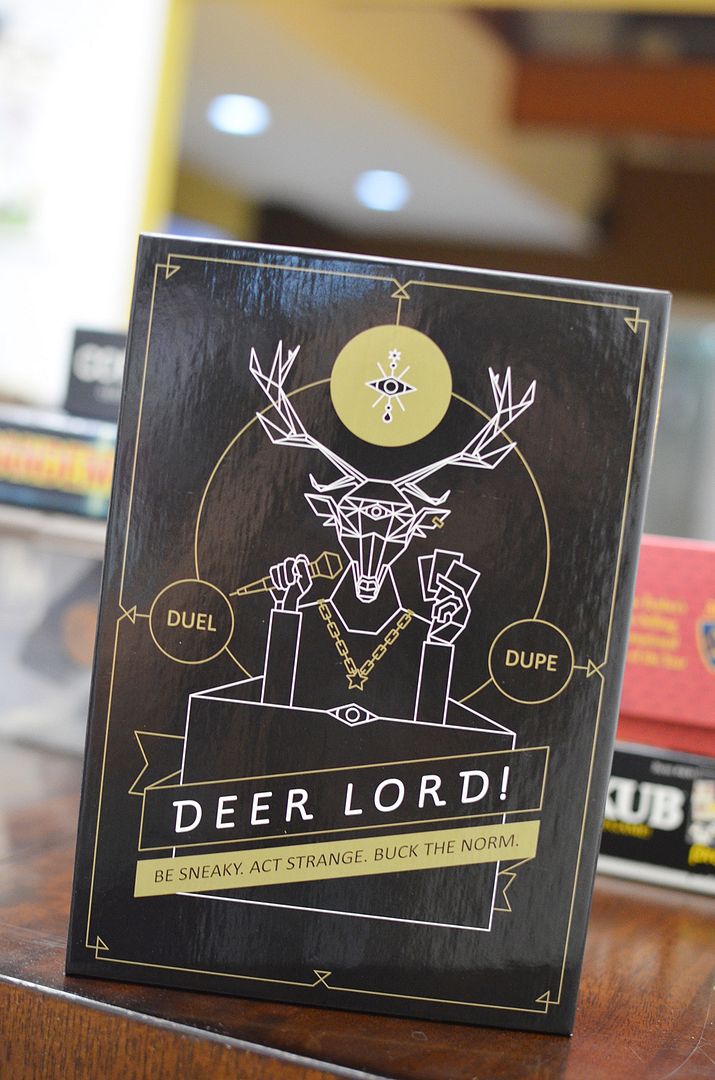 Deer Lord! began in Europe and is taking the U.S. by storm! The game itself is super active and fun, but I also really like Deer Lord!'s simple packaging. The box is cool, and so is the artwork, but basically you can put a rubber band around the deck and take it to a friends' house, a bar, or our favorite kind of spot: a brewery! There are a couple expansion packs – "Broadway" and "Gangsta" and I am totally intrigued!
Where do you like to play games? What's your favorite kind?
xoxo
I was selected for this opportunity as a member of CLEVER and the content and opinions expressed here are all my own.