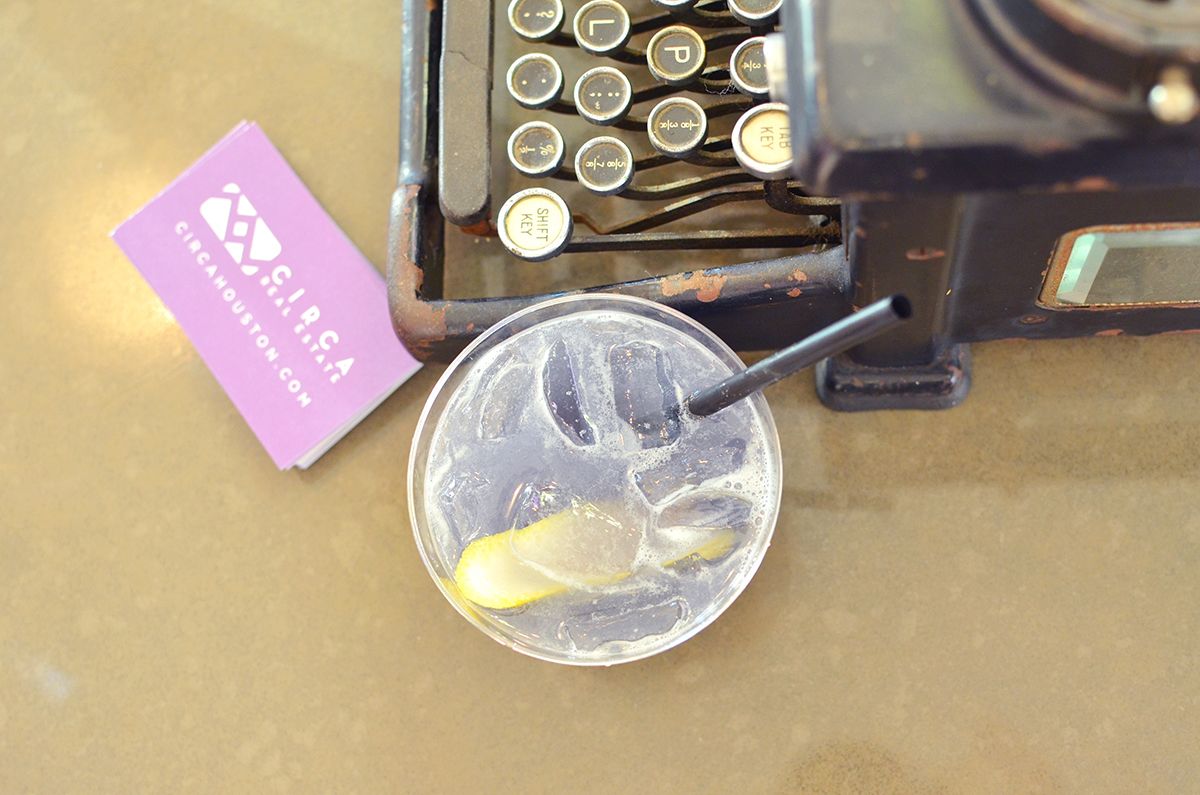 I had the honor of being invited to an event by Cira Real Estate in the Garden Oaks neighborhood of Houston. They hosted a sort of open house at The Claire, a community designed by a Garden Oaks resident, who actually named the place after his daughter.
The property is gorgeous. I adored the high ceilings, especially on the main floor, through the kitchen, living, and dining rooms. This is perfect for entertaining friends for dinner or mixing cocktails, as seen below. 🙂 My absolute favorite part of the house were the enormous windows. The amount of natural light that filled the home was breathtaking! I could photograph anything and everything in any room – a blogger's dream!
Daniel and I escaped to the terrace before the rest of the group arrived. We enjoyed the city views and the breeze, which was surprising on a hot summer day in Houston.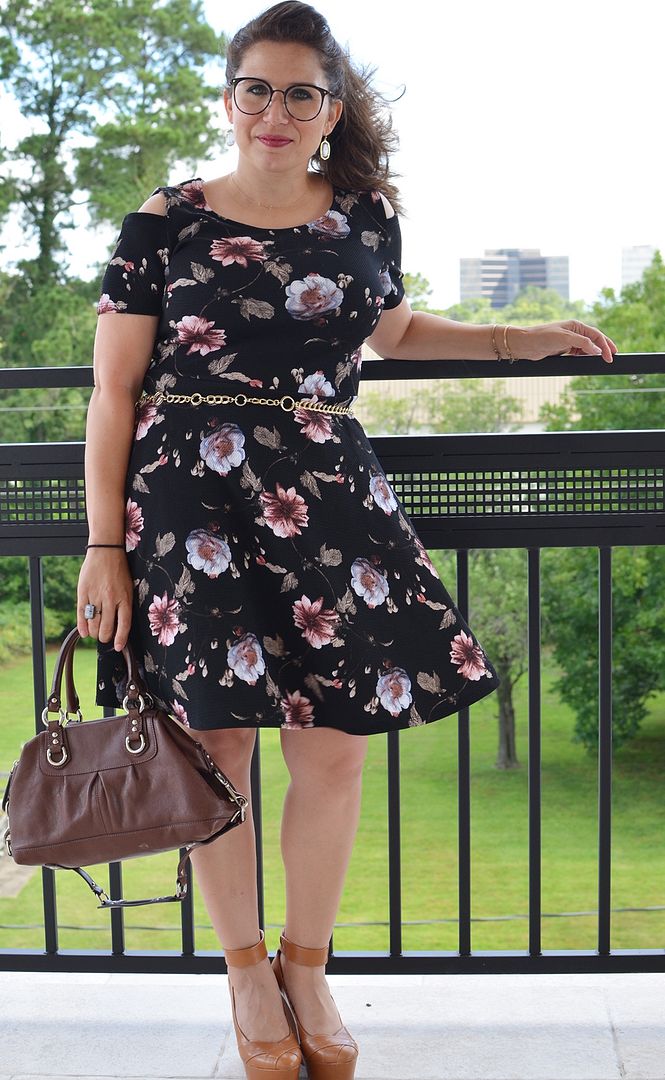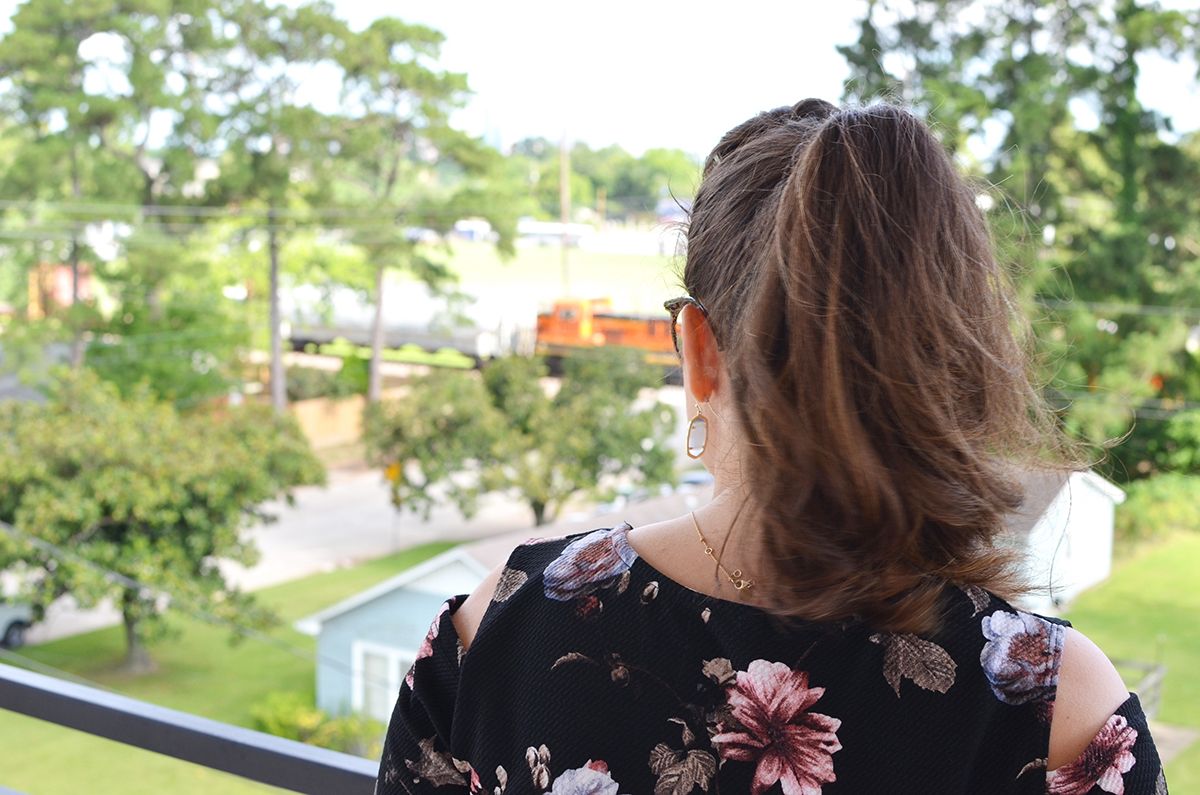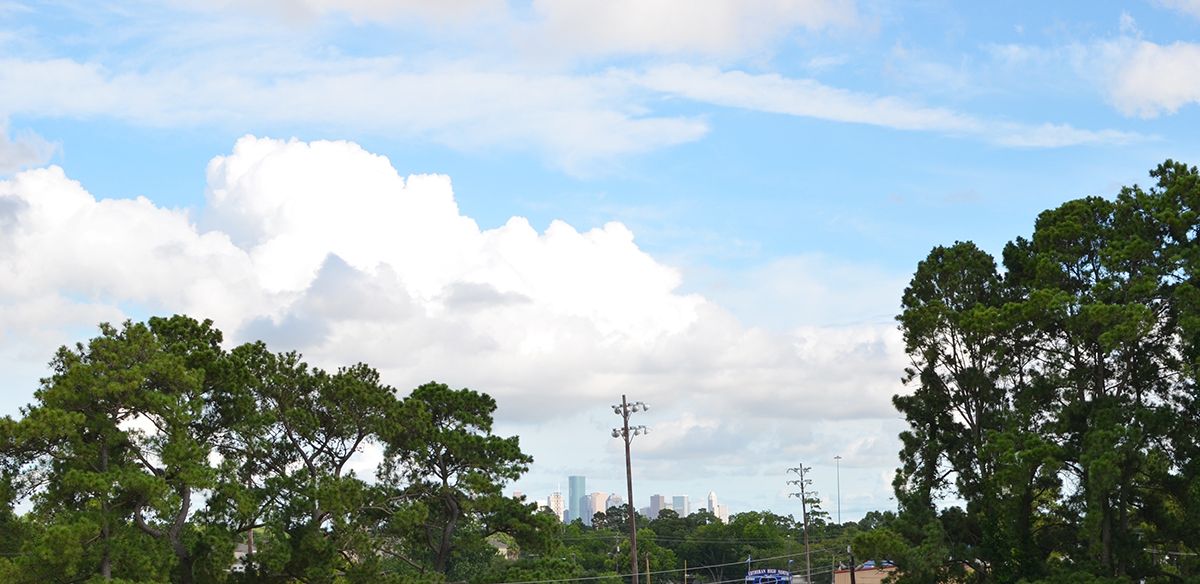 Speaking of a hot summer day, I do not often wear light colored clothing since having Lila, and struggle to dress for summery events. I feel like this PinkBlush dress actually worked out really well! It's black, but the floral print includes brighter shades of pink and purple, the cold shoulders give it a fun feel, and the length, especially on a petite person, seemed appropriate. The fabric was very breathable and I am so happy with this outfit! Now I need to work on accessorizing, which has always been a sore spot for me. ha!
PinkBlush is currently having a summer blowout sale, so make sure to click over and save 30%-50%.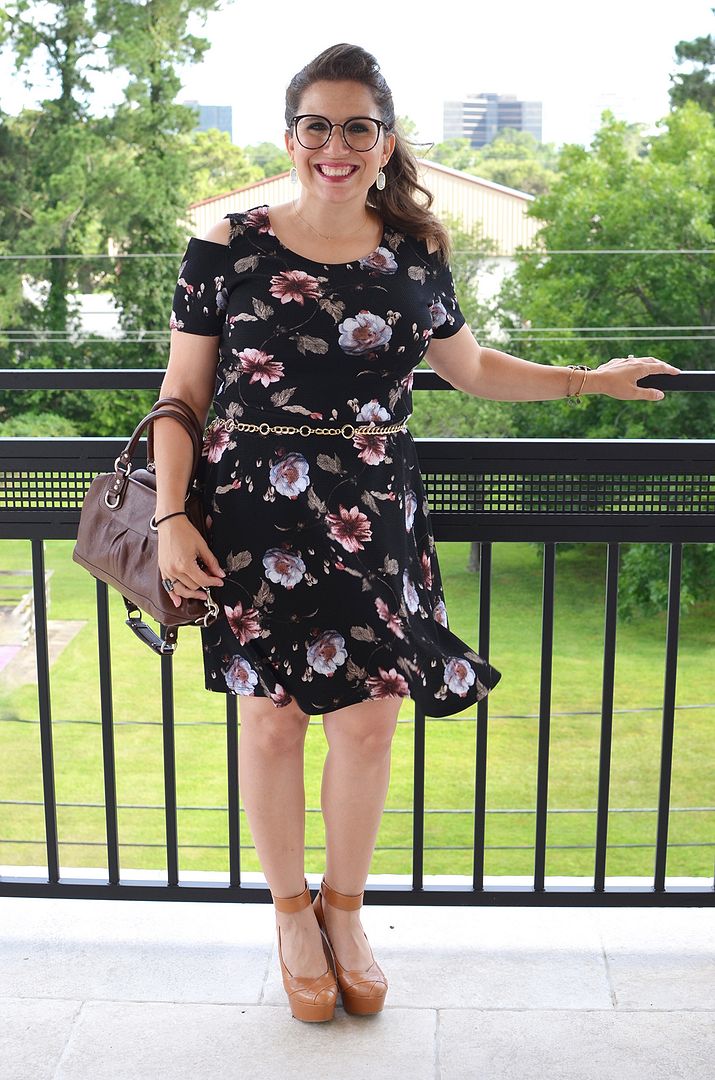 Circa Real Estate brought in a couple folks from Harold's Restaurant and Bar and taught us how to make our own signature cocktail. One of their bartenders showed us some tips and tricks and we attempted to concoct a drink representative of our personalities. I'm not a big risk taker, so I may or may not have researched a yummy mule-type cocktail in advance. Thank goodness Daniel was there to help me as a fumbled with the shot glasses, shaker, etc! I made the most plain looking drink, but it had a delicious little kick! Daniel liked it, too, only his version had an extra shot of whiskey. ha!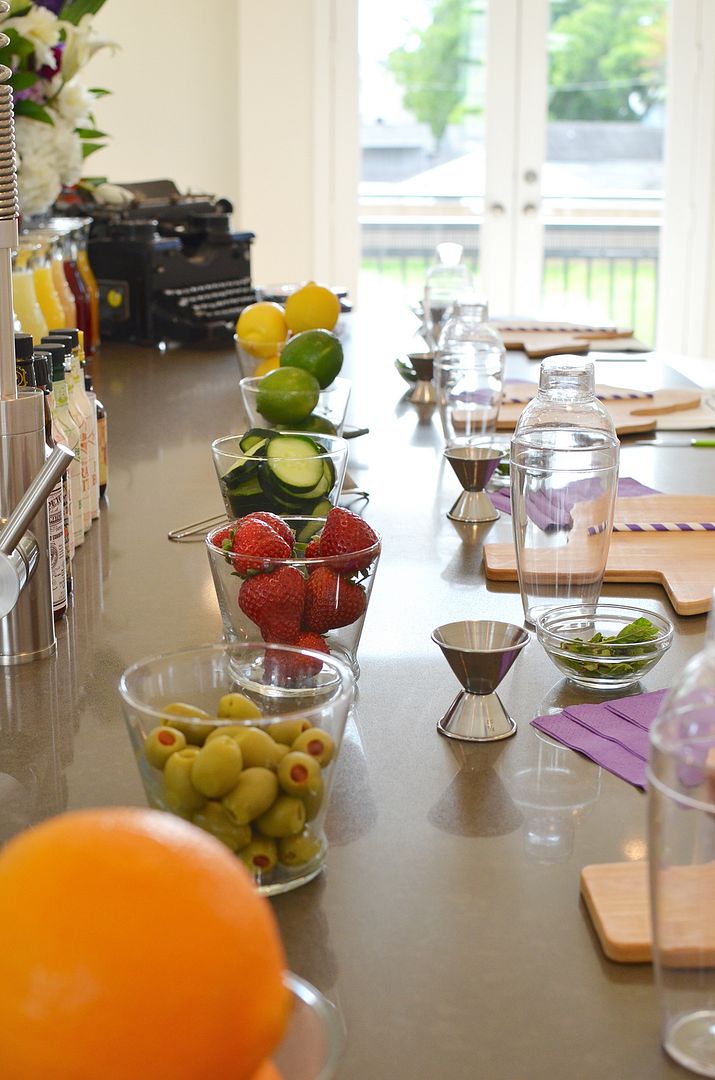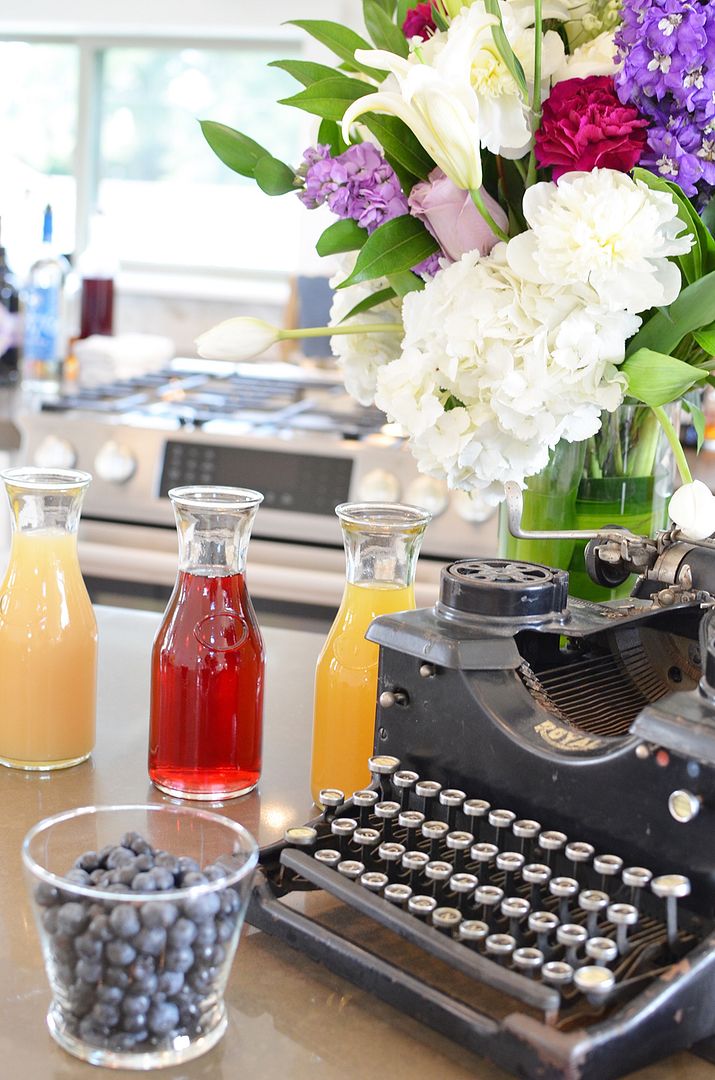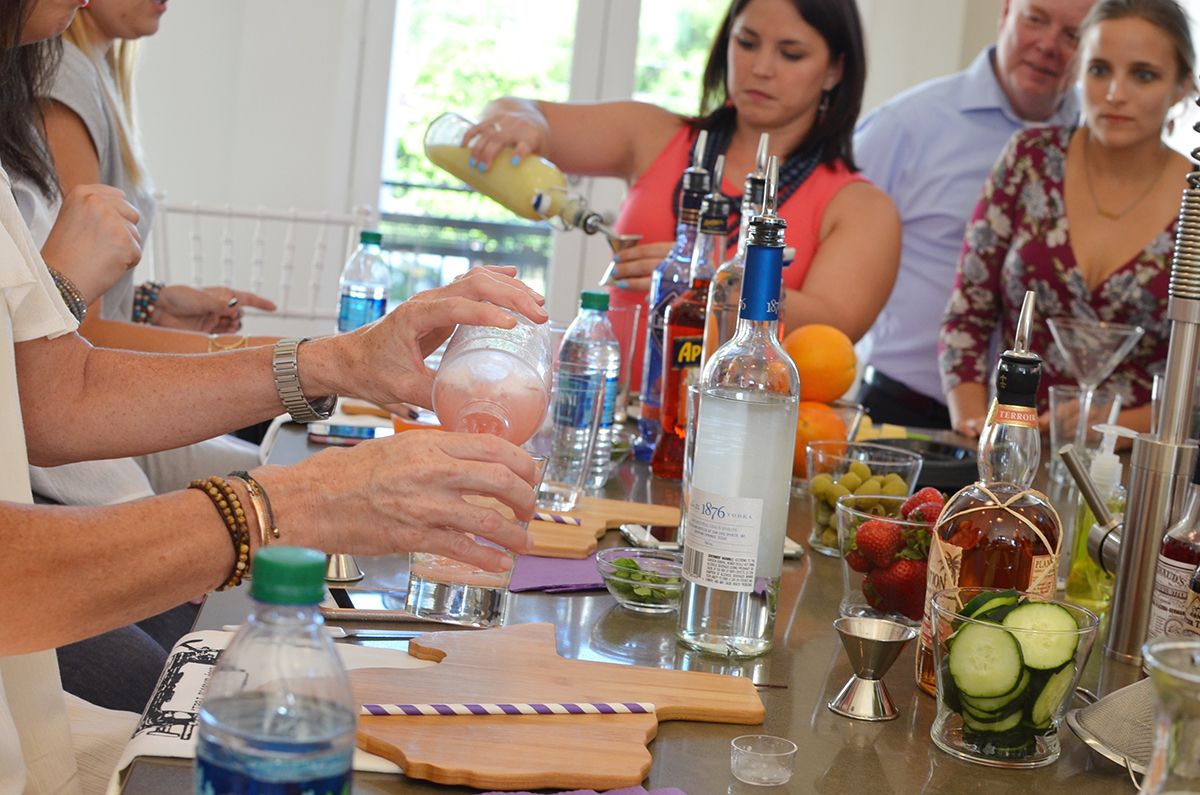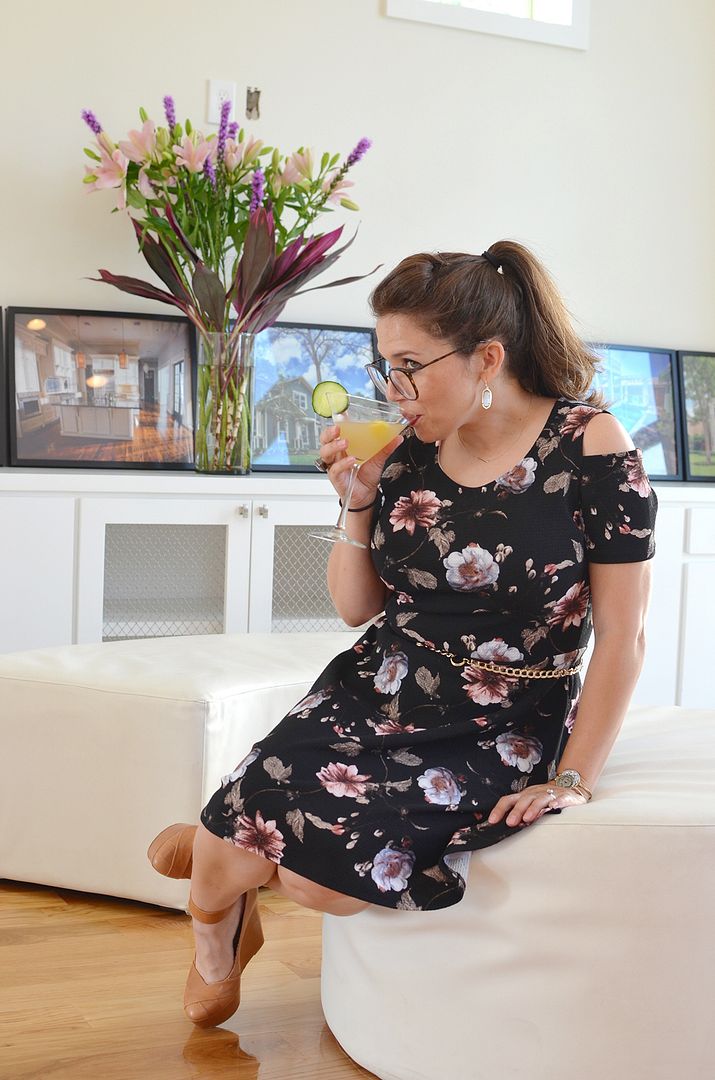 Thanks so much to Circa Real Estate and Facundo Home Builders for having us – and Harold's for the fun lesson! Daniel was so sweet to accompany me and take some photographs. It was a fun little date night. 🙂
xoxo