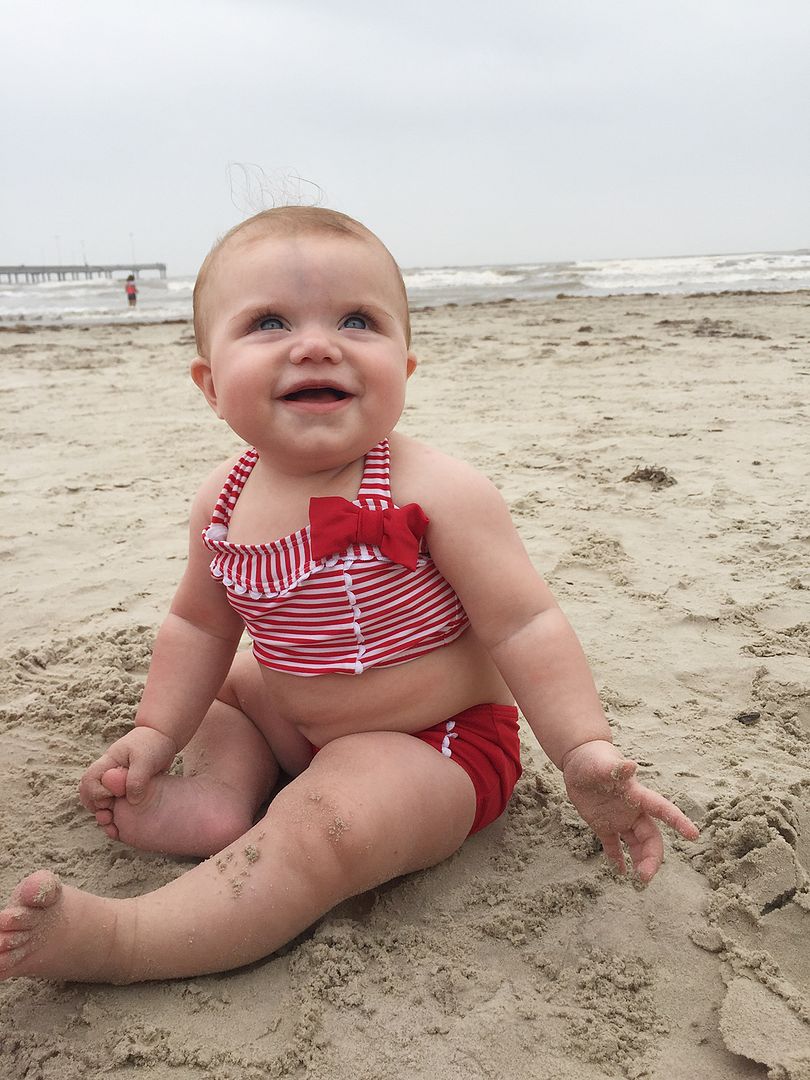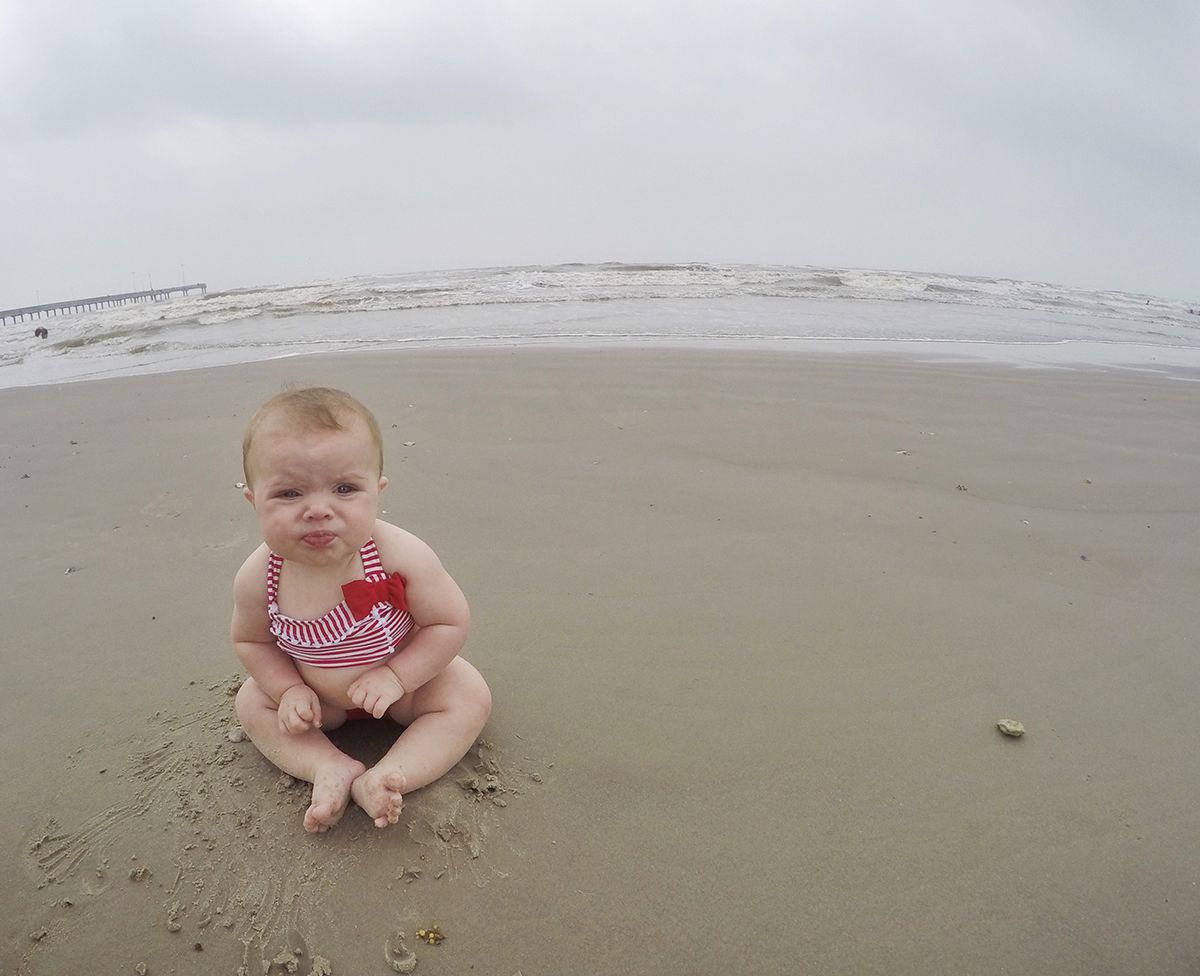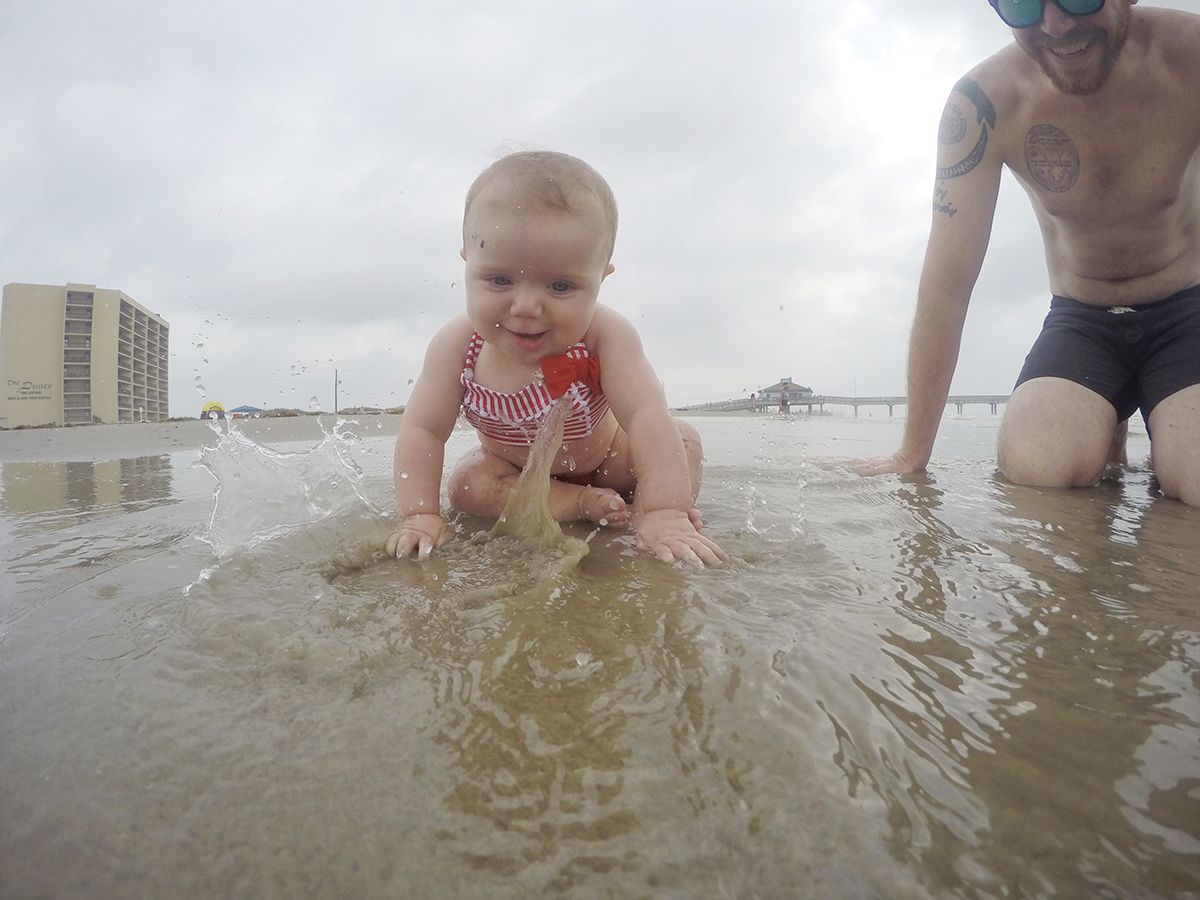 This blog post has been a long time coming! At the end of May, Daniel and I celebrated our 12th year together, and our 4th year married. Instead of cancelling our annual travel plans [in lieu of gifts], we chose a location a bit closer to home, and took Lila Sophia with us! I researched a few Airbnbs and found a really cool little blue/green [versus Galveston's brown waters…]. Because we stayed in what was essentially a large tent, I emailed the owner to verify that an infant would be welcome, considering she does cry sometimes. They were so welcoming! Lila barely made a peep. She absolutely loved our little road trip because we were together 100% of the time. I can't say I minded much, either. 🙂
Well, to my disappointment, the ocean was a grimy brown color, and the day we spent there was pretty dreary, too. Honestly it was probably for the best, because a very bright sun would burn our tiny little angel baby [and her dad!]. Regardless, I was prepared and had purchased a little beach tent for Lila Sophia, who took a very sweet nap after exploring the different flavors textures of sand, water, and wading in the ocean a bit. The tent was also the perfect height for me to squeeze my torso into [legs sticking out] for nursing.
Daniel and I researched a couple places to eat. The one with the most vegetarian options, Irie's Island Food, had sold out. Apparently that happens… So we dined at Eat's, where the chef was super nice and whipped up a vegetarian dish. Warning: ginormous portions! They had a pretty good beer selection, too!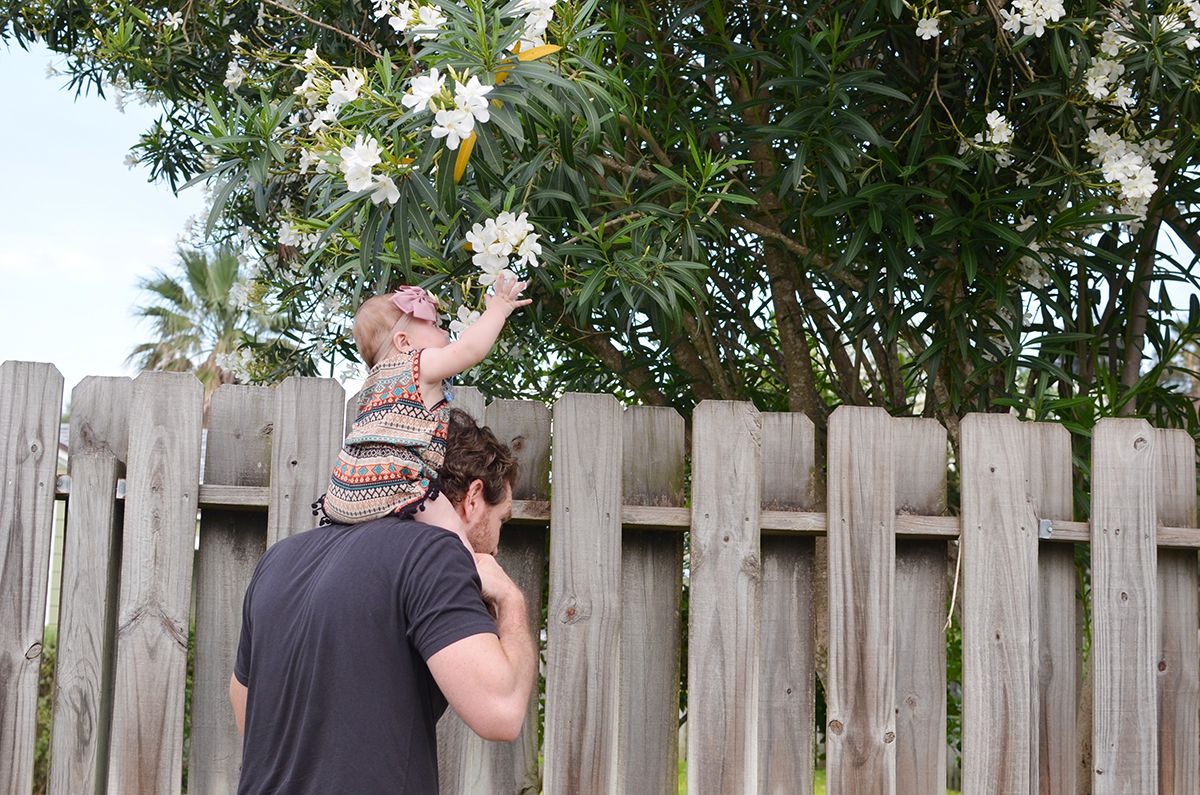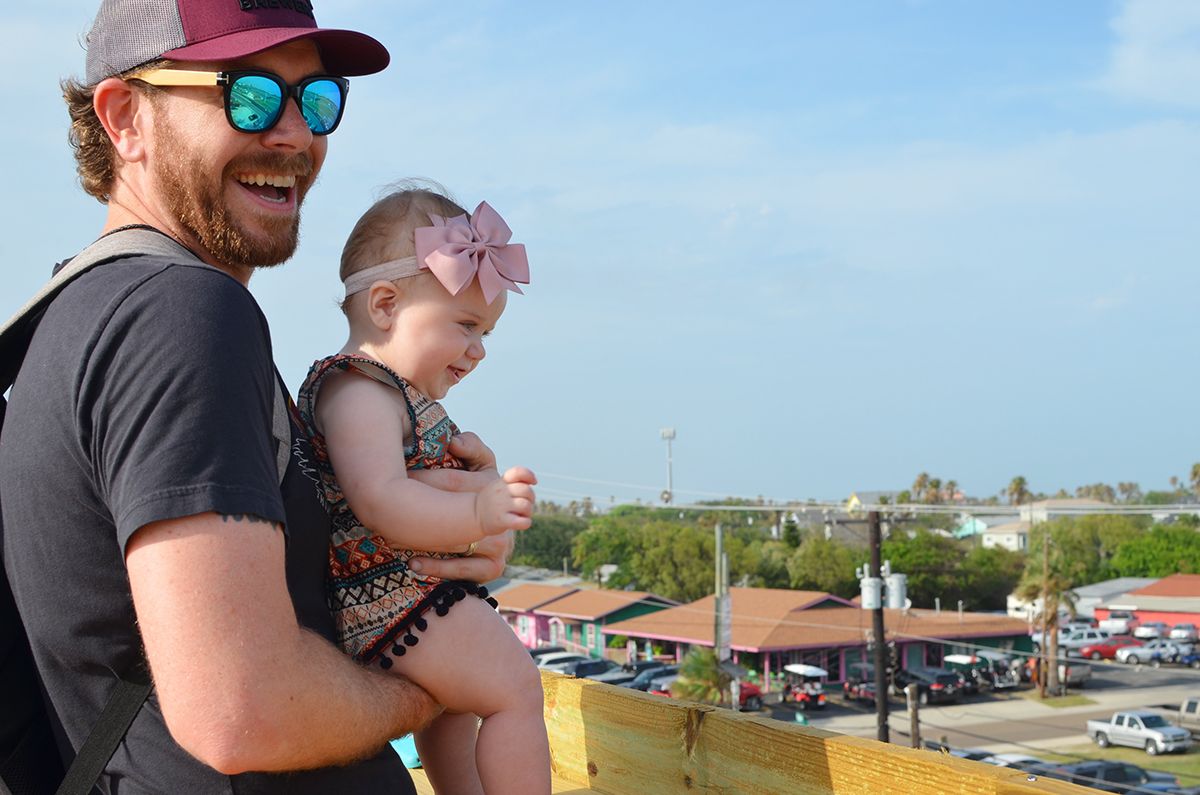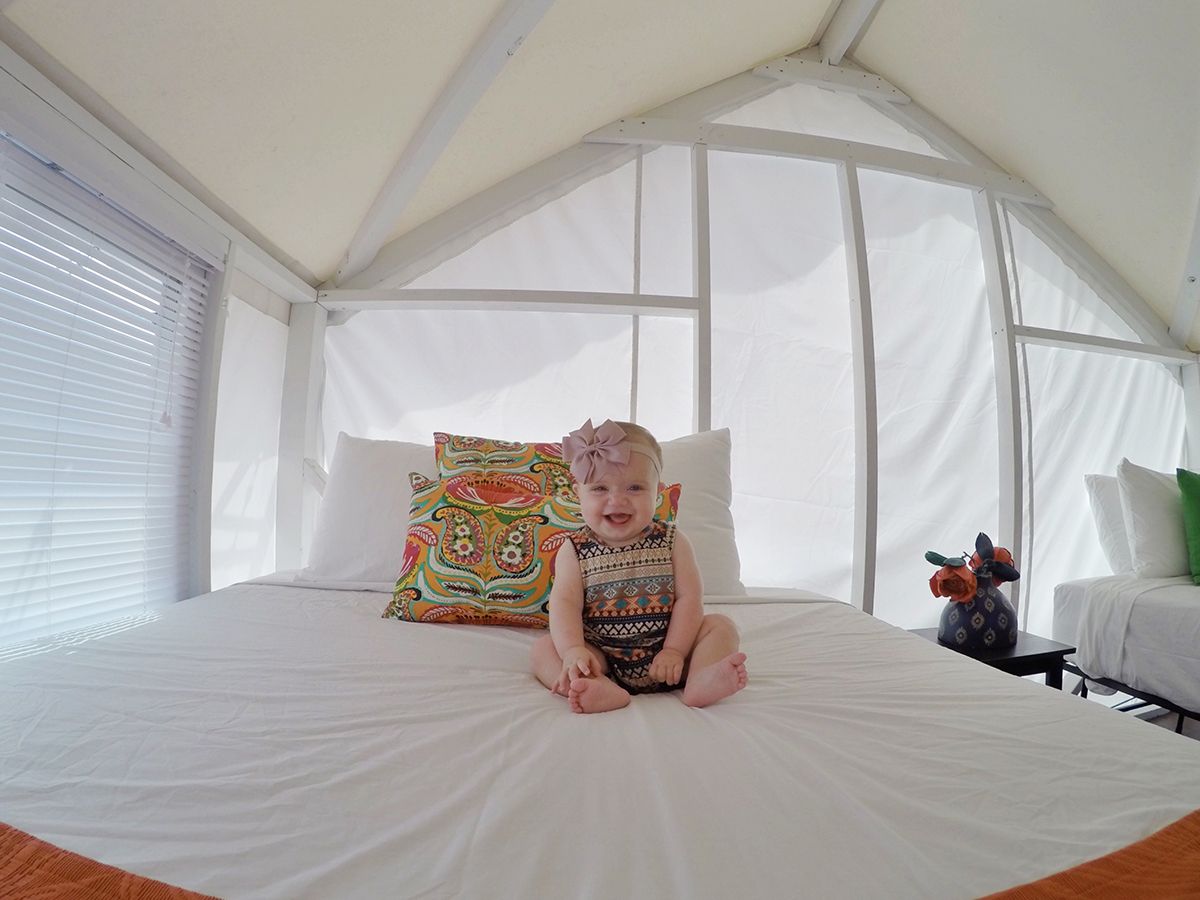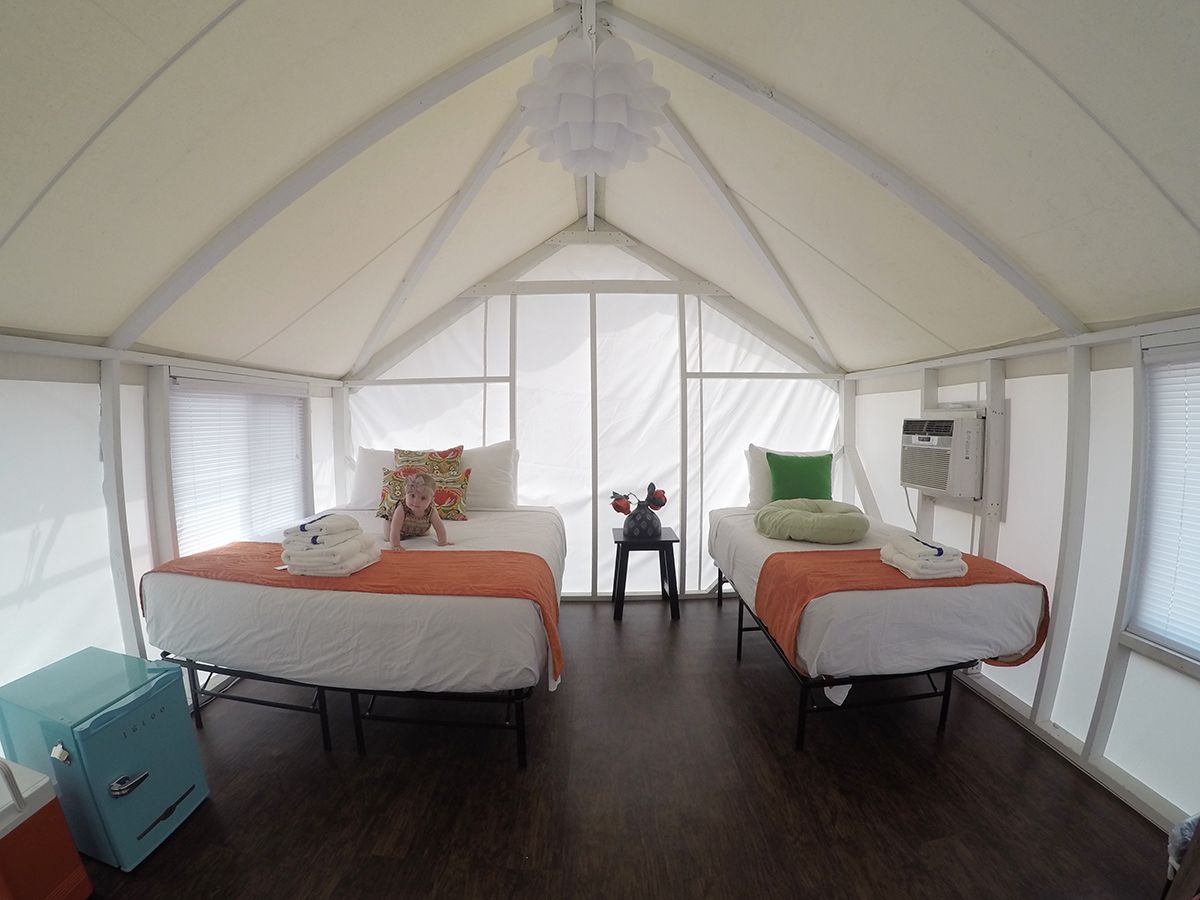 One other spot worth mentioning is Stingray's Taphouse. We picked up some snacks togo, and I was extremely impressed with their asparagus. Yum! While we waited for the food, Daniel and I enjoyed a beer and watched a kid blatantly cheat at pool. ha! He was eventually busted and Daniel and I may or may not have snickered.
The best time was had in our actual tent. The day we arrived we relaxed and let Lila explore the beds while I waited for pictures  and updates of my cousin's freshly born baby! Her labor and hospital stay seemed to go rather smoothly, except that she was released even though she was having really bad "spinal headaches." My cousin returned a few days later with really high blood pressure that led to a seizure! This is known as eclampsia and Ely wanted me to mention it because she [and myself] had no idea this was a thing that could happen after a very normal birth.
Cousin Lina's birthday is the day that I consider Lila Sophia's first crawl. She had moved a couple inches in the past, but she really started going for it, and since then has become a quick little ankle biter.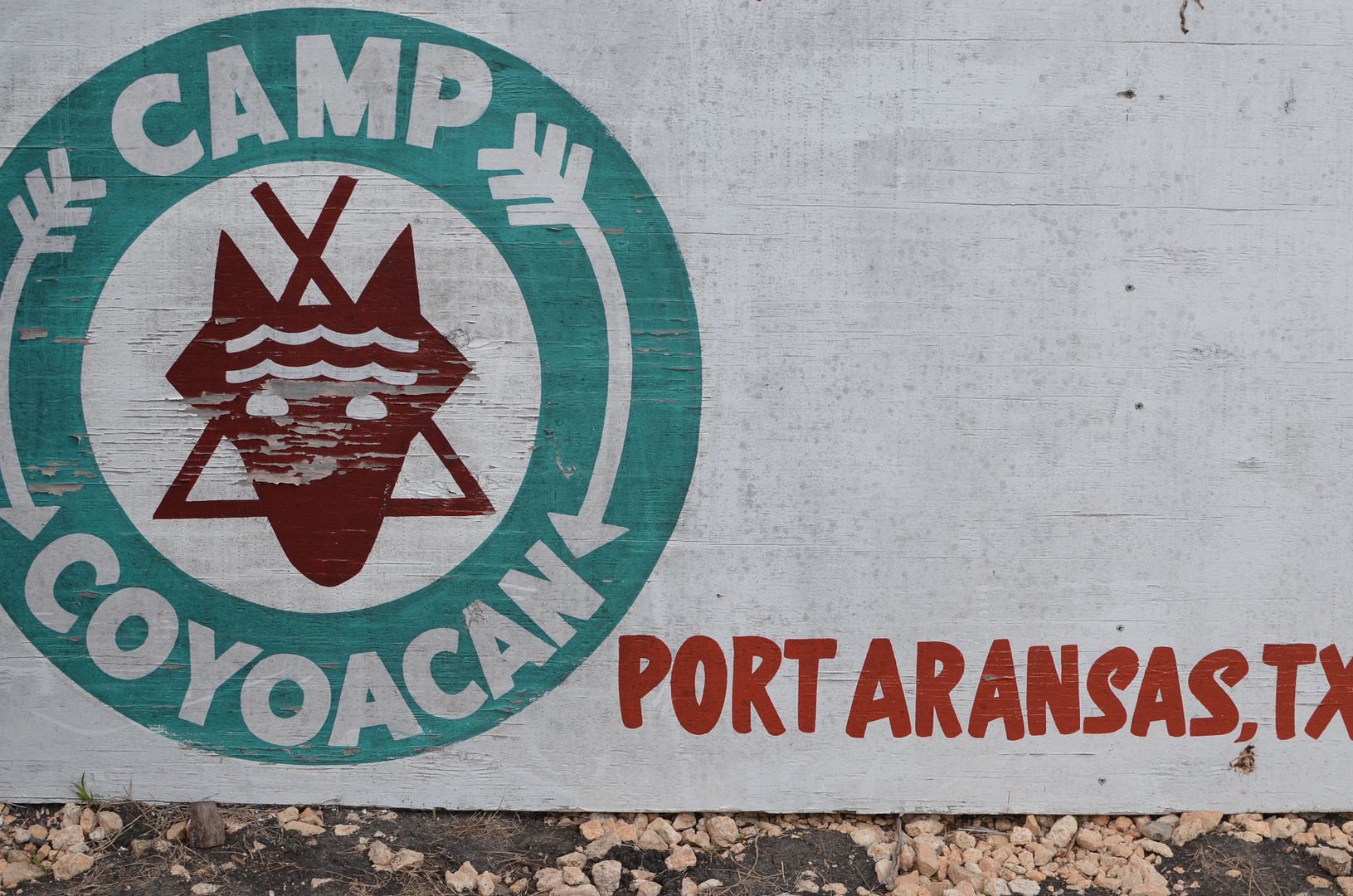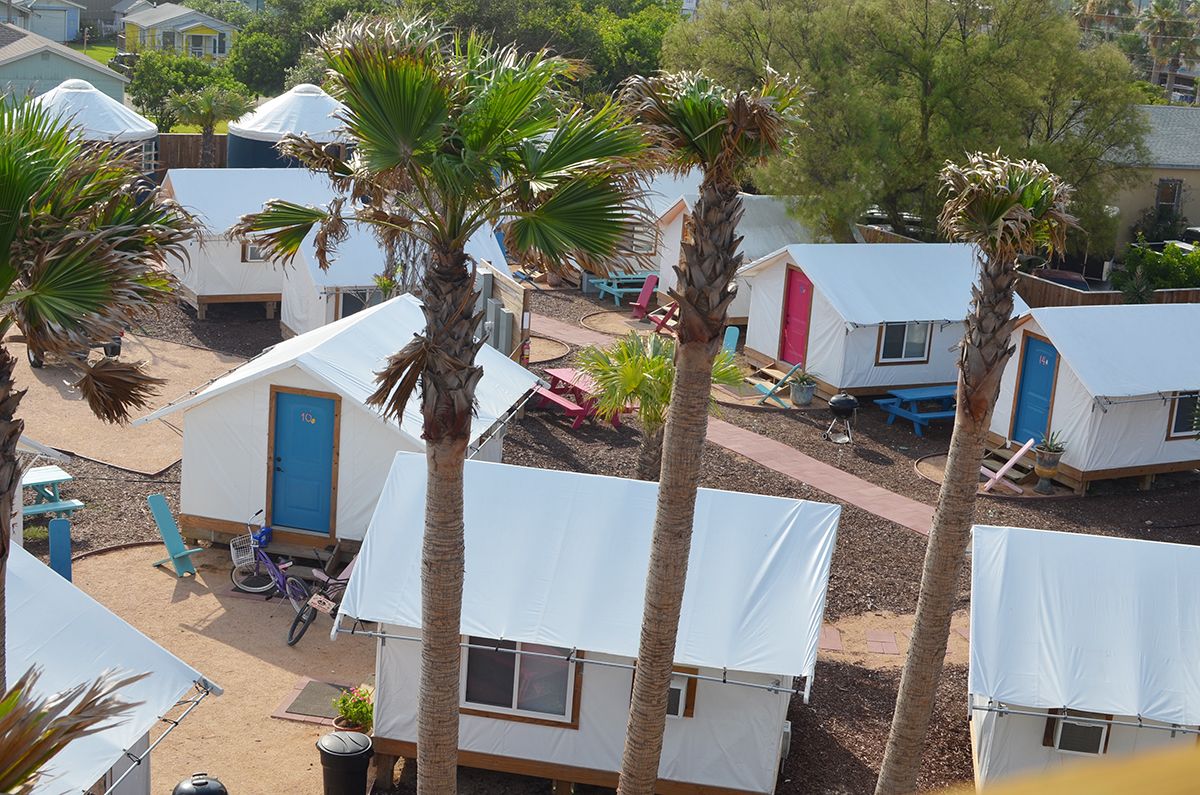 Between activities we also hung out in our room [because it was awesome.] Lila napped, Daniel and I read, or walked around the community. There were a couple cats I photographed and pet, as well as a Keurig. Hooray! I wish I had packed some of my Brooklyn Bean Roastery k-cups!
Speaking of which, the last night we were there, a huge storm hit! I mean the tent rattled and lit up with every bolt of lightning. You could hear the sheets of it beating the canvas all night long. Very early the next morning I ran through the wind and rain to the bathrooms, and decided it was worth it to run over for a cup of coffee, too. The cushions in the open common area were strewn about, as were the k-cups! Gasp! Not the coffee!? I left the cushions and saved the k-cups as my own cup brewed. A few horizontal rain drops made their way in, too. Ah, well. 🙂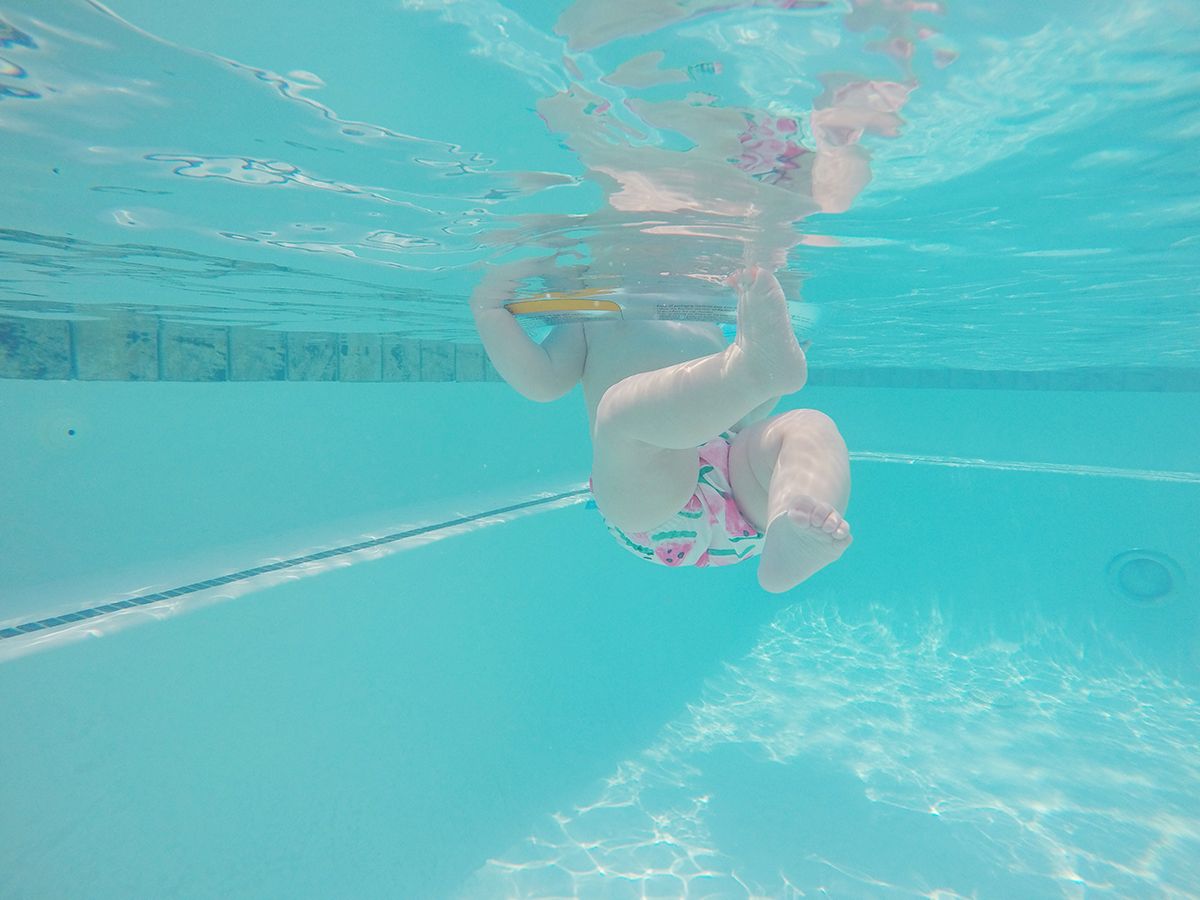 If you ever make your way to Port A, definitely check out Camp Coyoacan. The bathrooms are super clean, almost everything is walking distance, and the pool is accessible and relaxing – just like the tent! It's more like glamping, so don't freak out [like I did] when you are greeted by a bug inside your tent!
xoxo
This post contains some affiliate links.