This post is in collaboration with Pinkblush. All opinions are my own.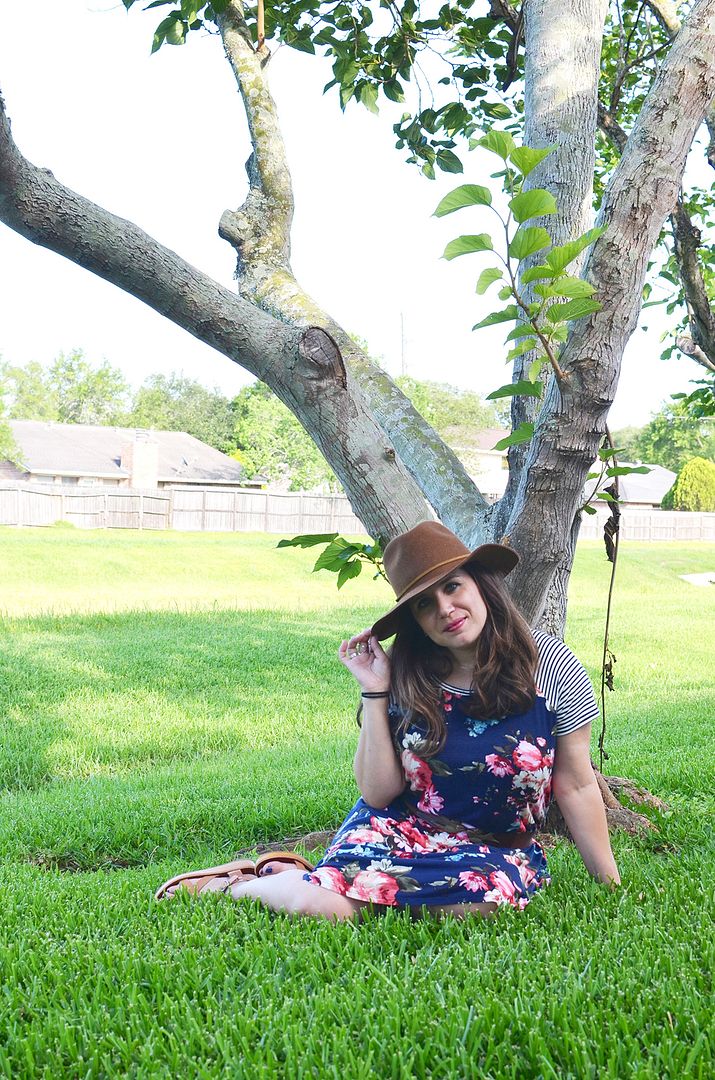 Hi! I'm just checking in to tell you that 3 graduate classes is painful! And navigating Blackboard makes me feel like an old fart. Why are there so many different places to click? Each revealing another assignment that is due? For some reason it's hard to wrap my mind around everything and all the courses blur together. I have due dates written in two different ways in my planner, and it still doesn't seem like I got everything.
Also – update on the interview situation. I turned another interview down and out of the 12 total interviews [I did count one school twice], 3 jobs were offered. I already shared that I accepted one last week. 🙂
I made my second trip to my future job site today and asked so many questions and learned so much about procedures that my brain hurts! But it is also reassuring that I can visit with the librarian I am replacing. Next week I will be teaching another lesson, but this time it's a homework assignment – not an interview.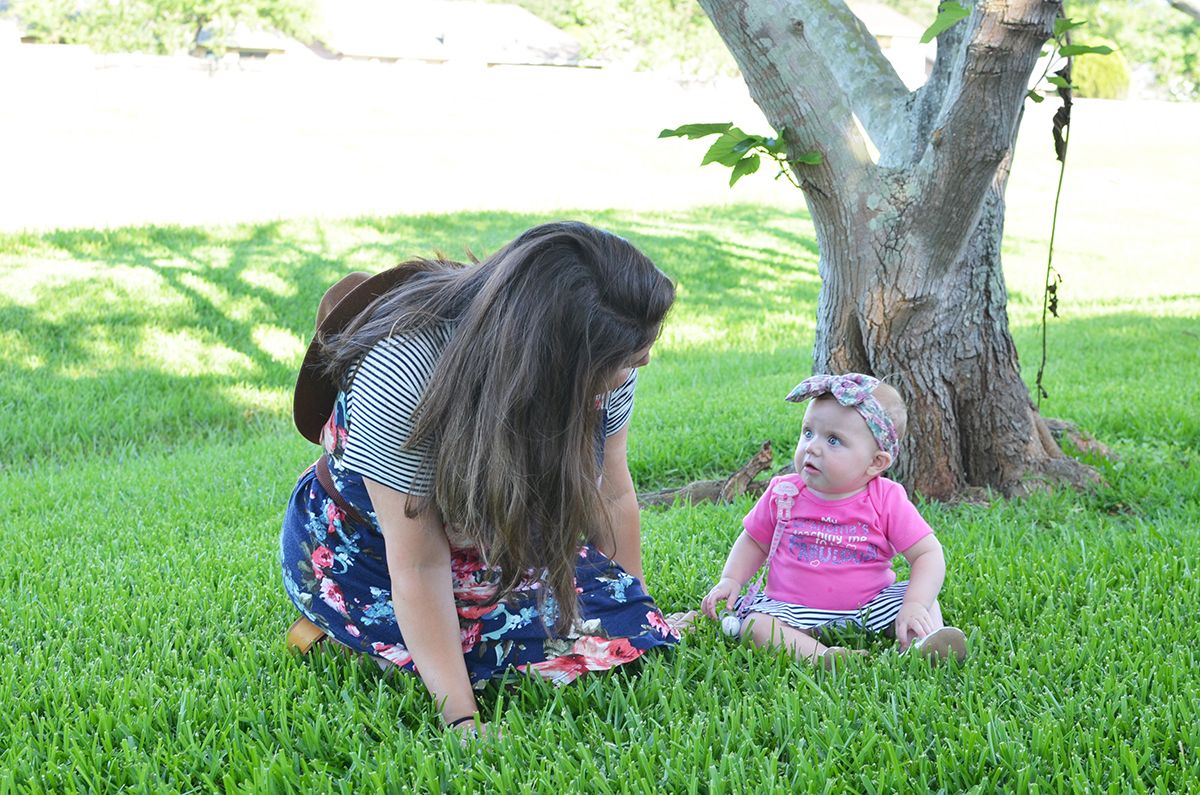 This is the Pinkblush dress I mentioned last week! It's so soft and of course I am in love with the pattern. I even have a similar top! Stripes and florals are the ultimate pattern combo. This dress can be worn loose, as a shift, or belted. I was trying out the belt, but I unbuckled it on the walk back home and the flowing shift felt so nice in the breeze. Definite perk: this Pinkblush dress is lined, so feel free to stand in front of a bright light. ha! That actually comes in quite handy in an educator's life – you never know when you'll need to walk in front of a projector. 🙂
Make sure to check out the Pinkblush dresses today – they're 15% off!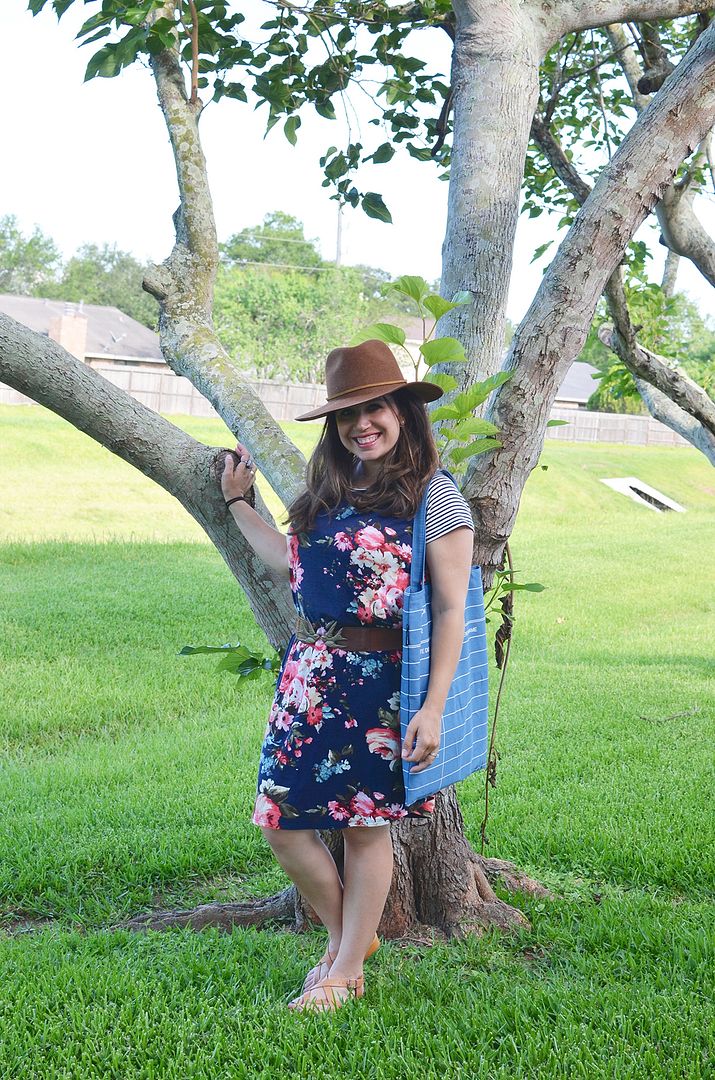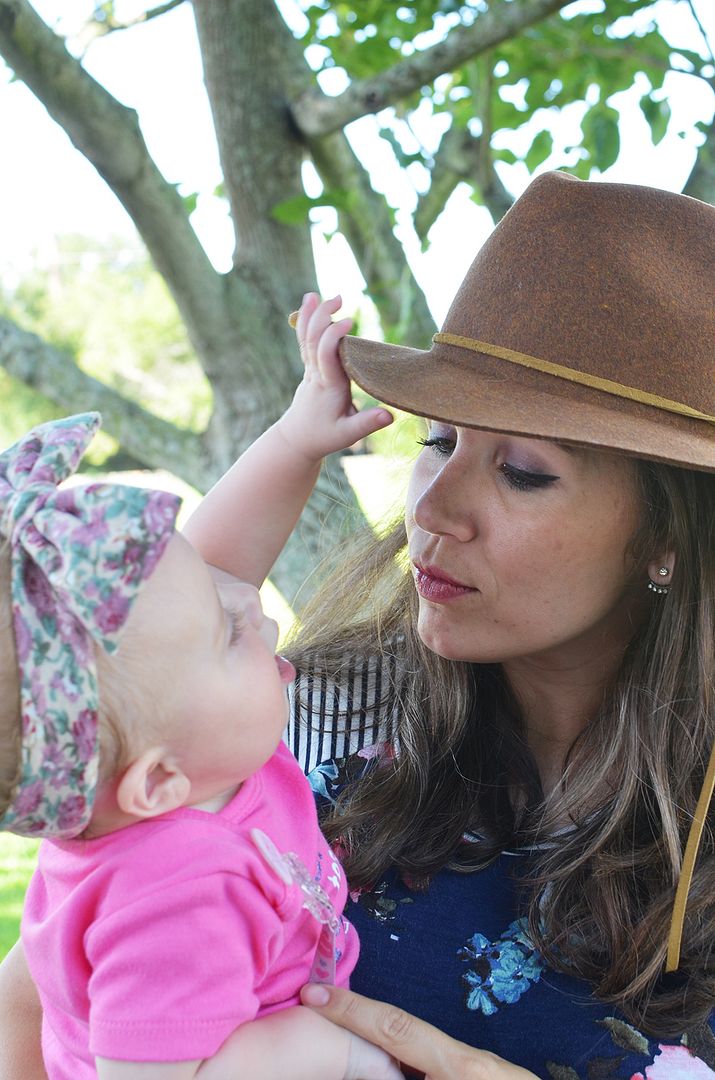 It's not time for a currentlies just yet, but let's just say, I am not too familiar with sleep lately. Between this little lady, online teaching, and getting ready for the fall, I can't do my homework until LS's bedtime. Thank goodness I have my parents to help me. I wouldn't be able to do all that I do without their help!
How do you keep from getting overwhelmed by your to-do list? Adulting is rough!
xoxo