This post is sponsored by Wellness® and the BlogPaws® Pet Influencer Network™. I am being compensated to help share information about the Wellness® CORE® RawRev™ raw food dog food but I only share information I feel is relevant to my readers. Neither Wellness or PetSmart are responsible for the content of this article.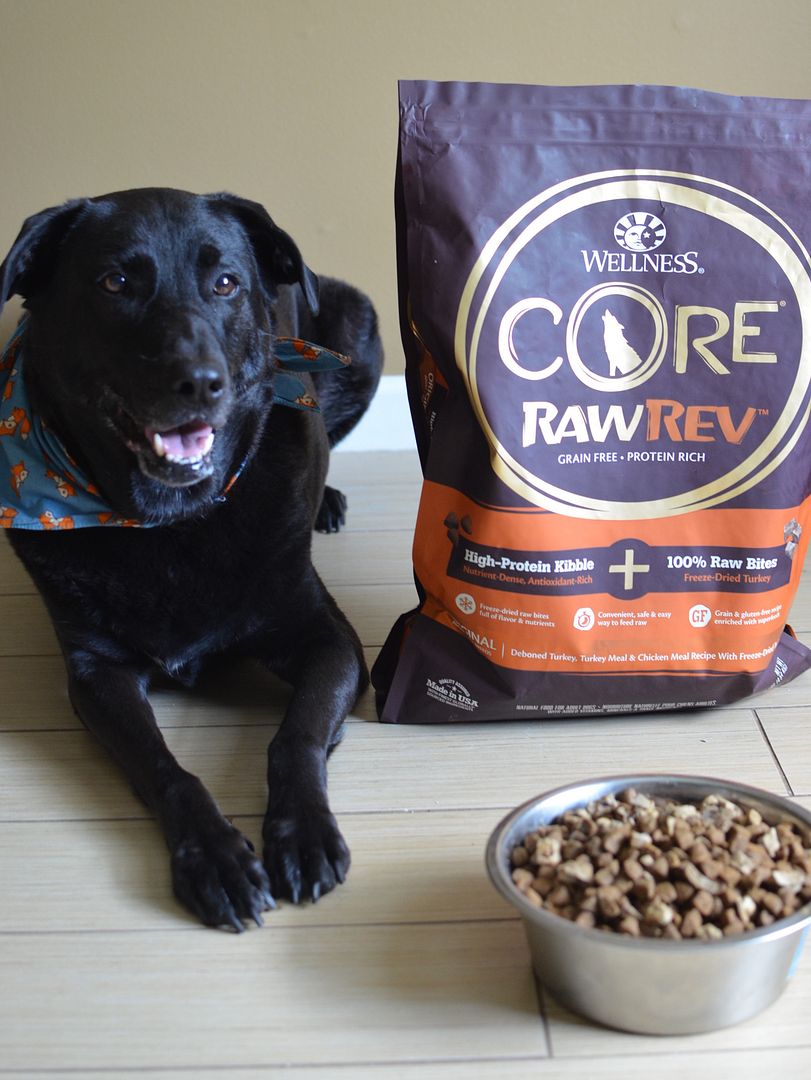 Osa has had a rough go of things lately. Along with losing her big brother and adjusting to life thereafter, she has developed a bit of arthritis, her allergies have returned, and the vet ordered that she lose some weight. The perk of the weight loss thing: more walks! So I guess there's a silver lining in there.
She's been a real champ in regards to her new life with a little [human] sister, but I also try to make more of an effort to ensure that Osa knows she is still important. Obviously introducing a baby into your home leads to some drastic changes, and sometimes I wonder if that, along with our loss of Sampson, has something to do with her ailments. These are naturally occurring, but I can't help but think that the added stress only exasperates them.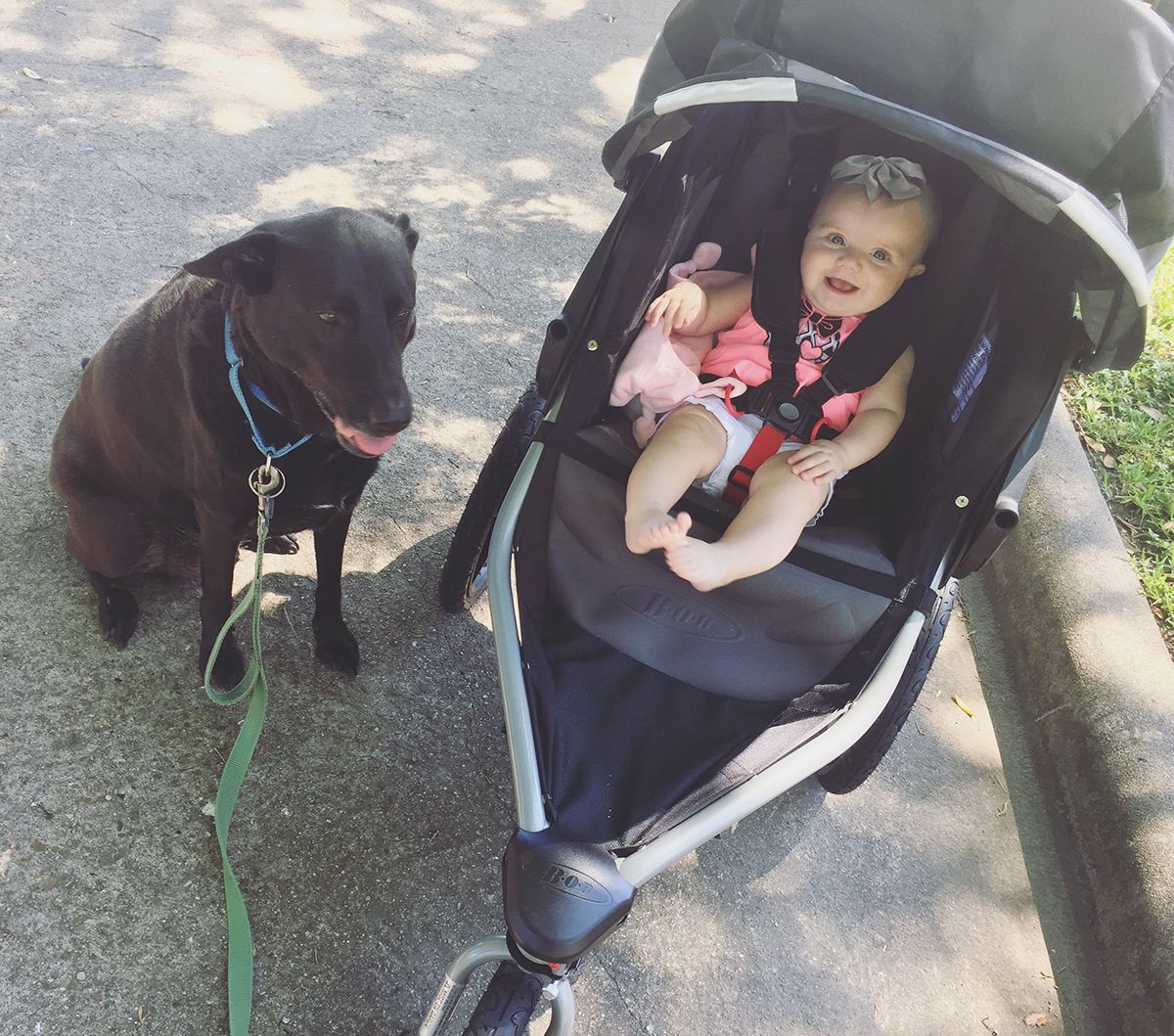 A lot of my attention is on our new baby, but there are a few ways I work with Osa, to make sure she knows I love her:
Cuddles in bed together [though she prefers Daniel's snuggles over mine!]
sweet pets from Lila Sophia
additional walks throughout the day with sporadic stops just to scratch behind her ears or pat her back.
Thanks to the vet's orders, rewarding Osa's obedience with dog treats, Oprah-style, is no longer an option. But I've gotten creative! Along with baby carrots, she absolutely loves the freeze-dried chunks of turkey found in Wellness® CORE® RawRev™. It's been her favorite dog food so far, and I can only guess that has to do with the raw meat pieces that she rarely gets from us vegetarians. I've heard great things about a raw diet for dogs, but as a vegetarian I can't bring myself to buy and handle meat. This makes the task a lot easier because these raw chunks are already included in her Wellness® CORE® RawRev™ dog food.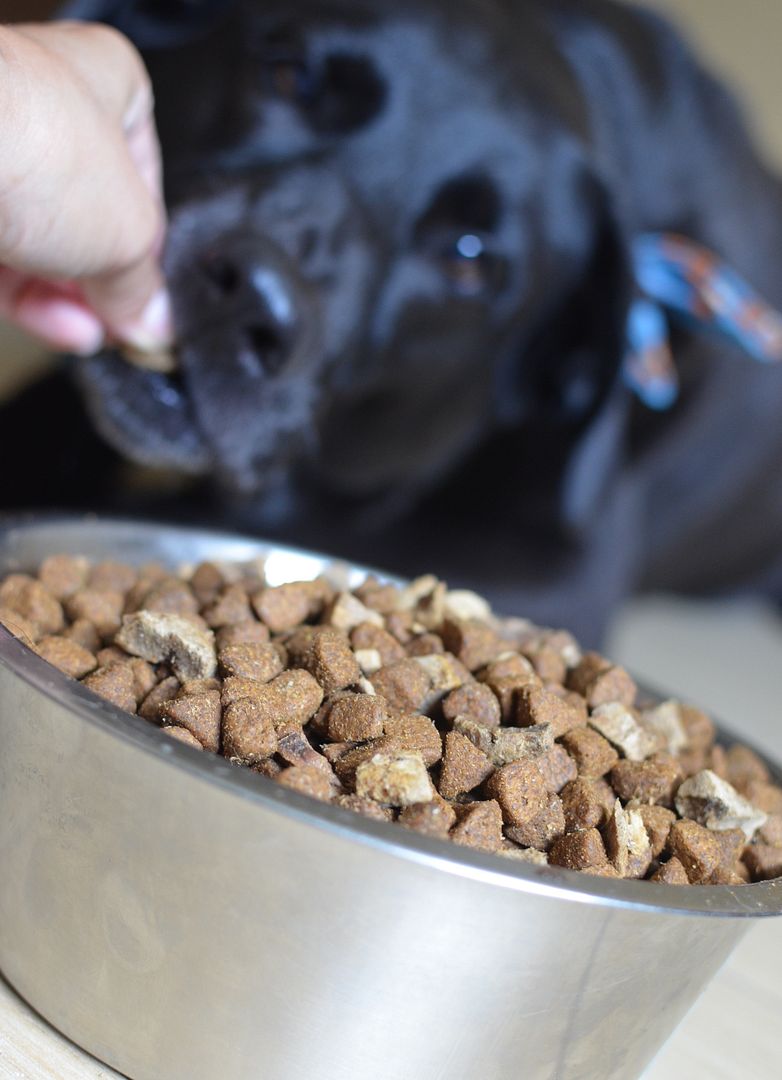 Because of Osa's skin issues, we make sure to buy grain-free, which RawRev definitely is. And because the meat is freeze-dried, there are no added fillers. I'm also hoping the high protein combined with her long and frequent walks help her lean up a bit. I also read that Wellness® CORE® RawRev™ is a source of glucosamine, which we used to give to our senior dog for his joints. This is an added bonus since I already mentioned that Osa has a bit of arthritis and I am hoping it offers her a bit of relief.
Osa isn't the most low maintenance dog, so by giving our fur baby good food, I am ensuring that her insides and outsides are well taken care of. After 100% switching Osa over to Wellness® CORE® RawRev™, I am excited to see subtle improvements. We are actually scheduling a vet appointment soon for her allergy shots, but will definitely be checking her weight. I plan to post again next month with an update!
If you want to try out Wellness® CORE® RawRev™, now is a great time because they are having an amazing sale! Buy one, get one 50% off by visiting PetSmart and  unleashing the power of raw.
How do you show your pet they are loved – especially in the midst of some life changes?
xoxo
This is a sponsored conversation written by me on behalf of Wellness®. The opinions and text are all mine.