One of my favorite outings involves visiting a brewery. Whenever Daniel and I have a road trip planned, we research the local spots, often visiting more than one. They're also a popular teacher hang out, which is totally our scene. With summer vacation upon us, you know you can find a handful of teachers at any brewery on any day. And the number one rule if you are visiting a brewery: make sure to bring games!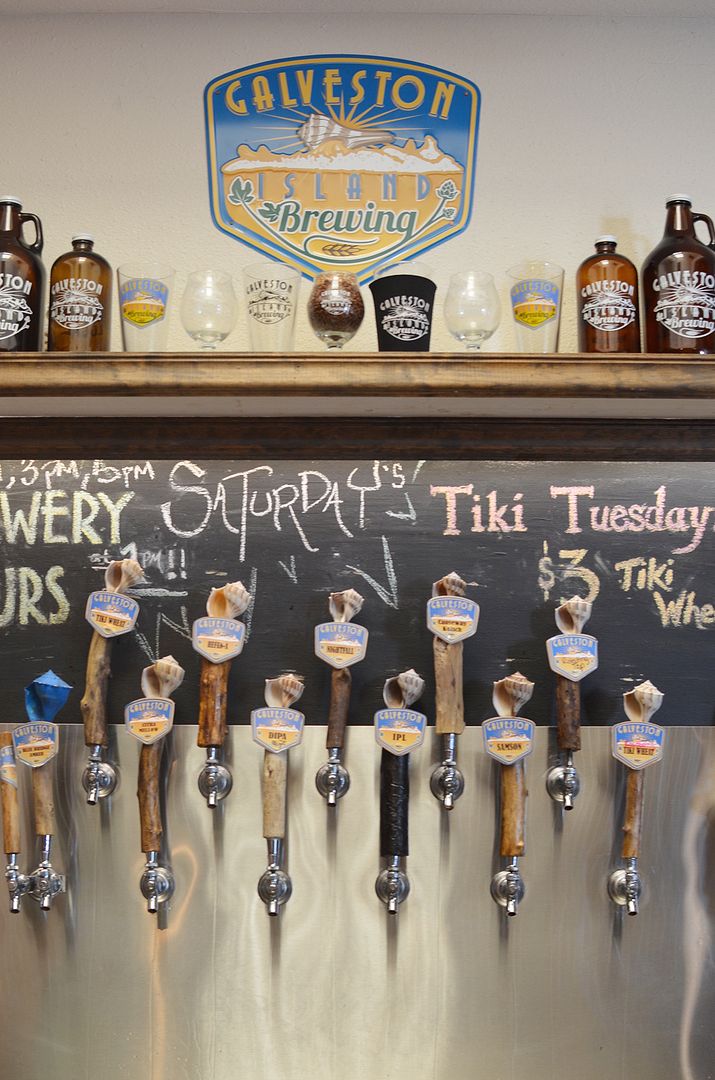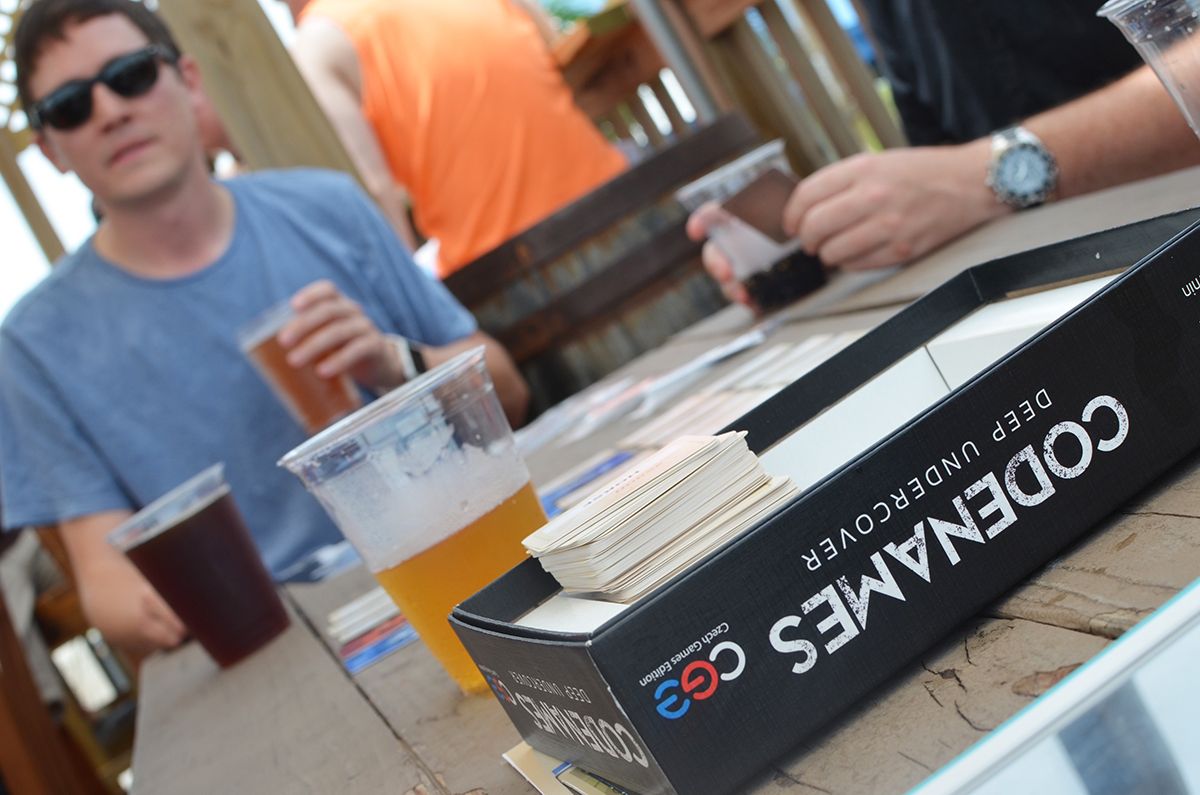 I remember back when Daniel and I started dating I kept a deck of cards in my center console. They're some of the most worn playing cards I've ever owned. It's been a lot of fun evolving our gaming, even if I can maybe possibly sometimes mostly be a sore loser. [Don't you dare tell Daniel I admitted that!] Since then, Daniel has dived deep into the world of board games [cough Dungeon and Dragons cough], and has collected quite a few more. He actually keeps a recyclable grocery bag with about 5 different games in his car, in case the occasion arises.
Our favorite game right now is Codenames: Deep Undercover. It's perfect for a fun night out with friends! If you've heard of the game Codenames, which actually won an award for Best Family Game, this is the adult version – wink, wink! I'm glad our friend Prado got the rules down and explained them to everyone because I am totally packing it up for my sister's upcoming bachelorette weekend! And you know it's an extra special game because it's only available at Target. So grab Codenames: Deep Undercover and then like ten other things you didn't go into Target for. ha!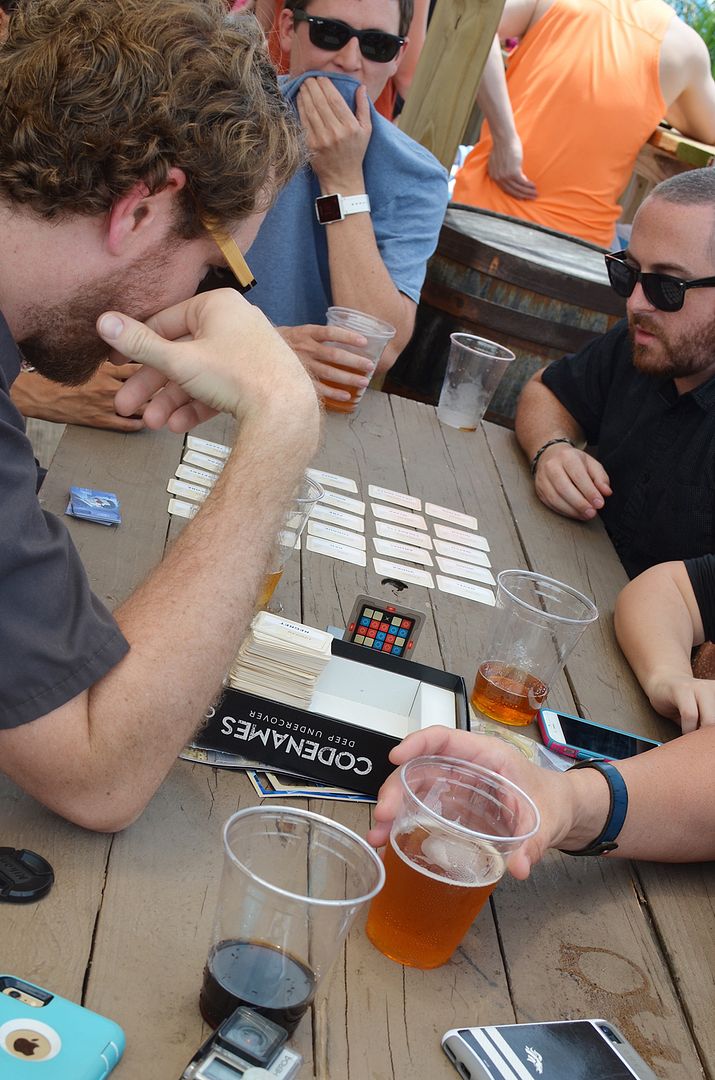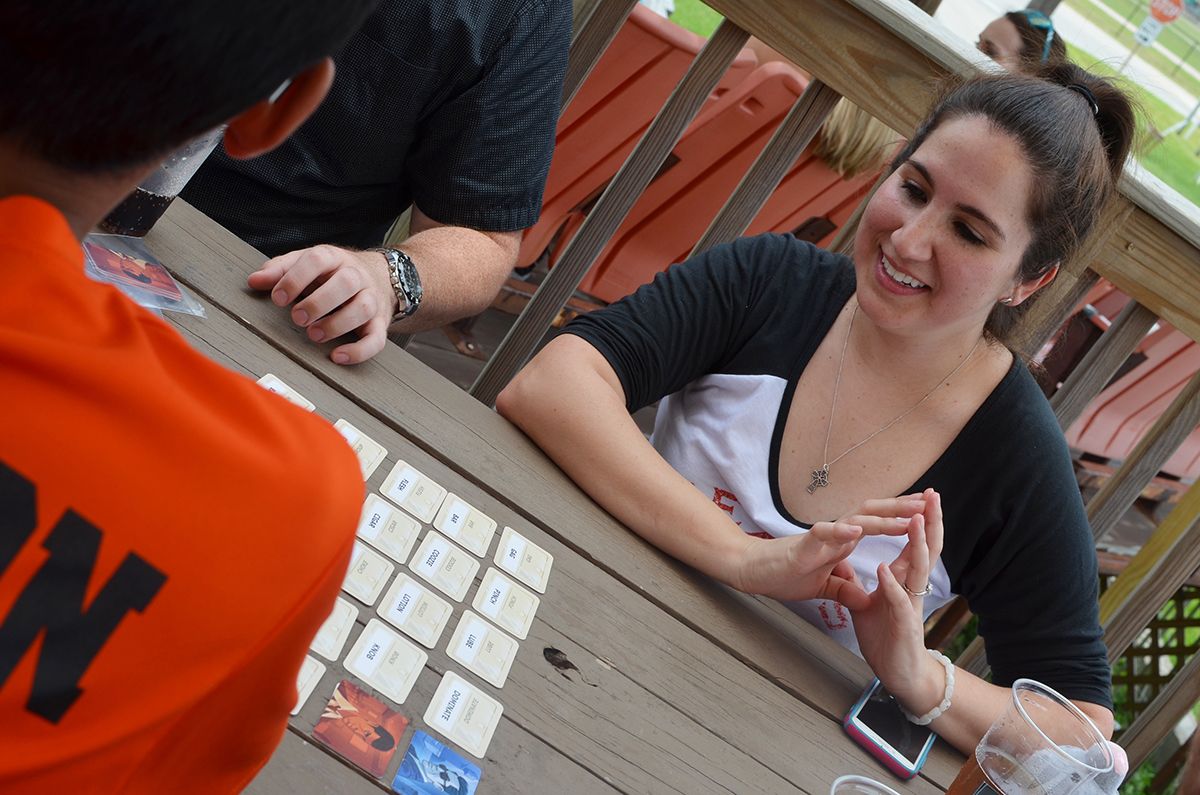 The first time I opened up Codenames: Deep Undercover was for our brewery hang. We played for 5 hours straight! The first few rounds were played at Galveston Island Brewing, but it got so hot outside, and the brewery was celebrating its 2 year anniversary and became pretty crowded, so we relocated to my sister's place a couple miles down the road. After freshening up in the wonderful AC and ordering pizza, everyone was playing for another couple hours. It was a total hit!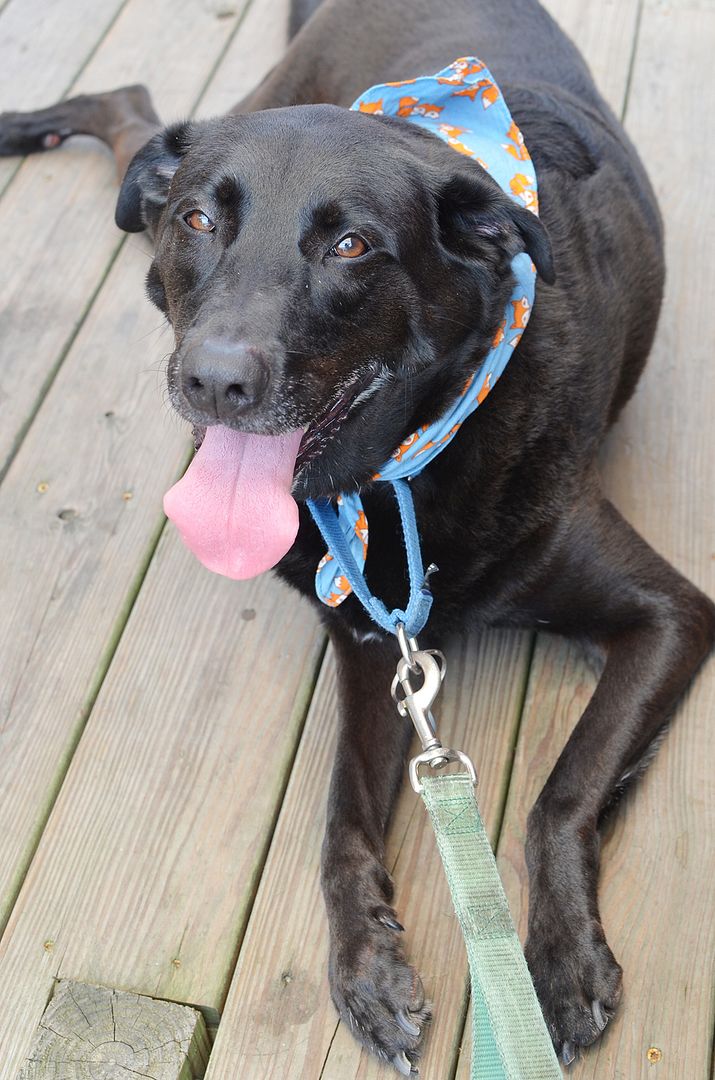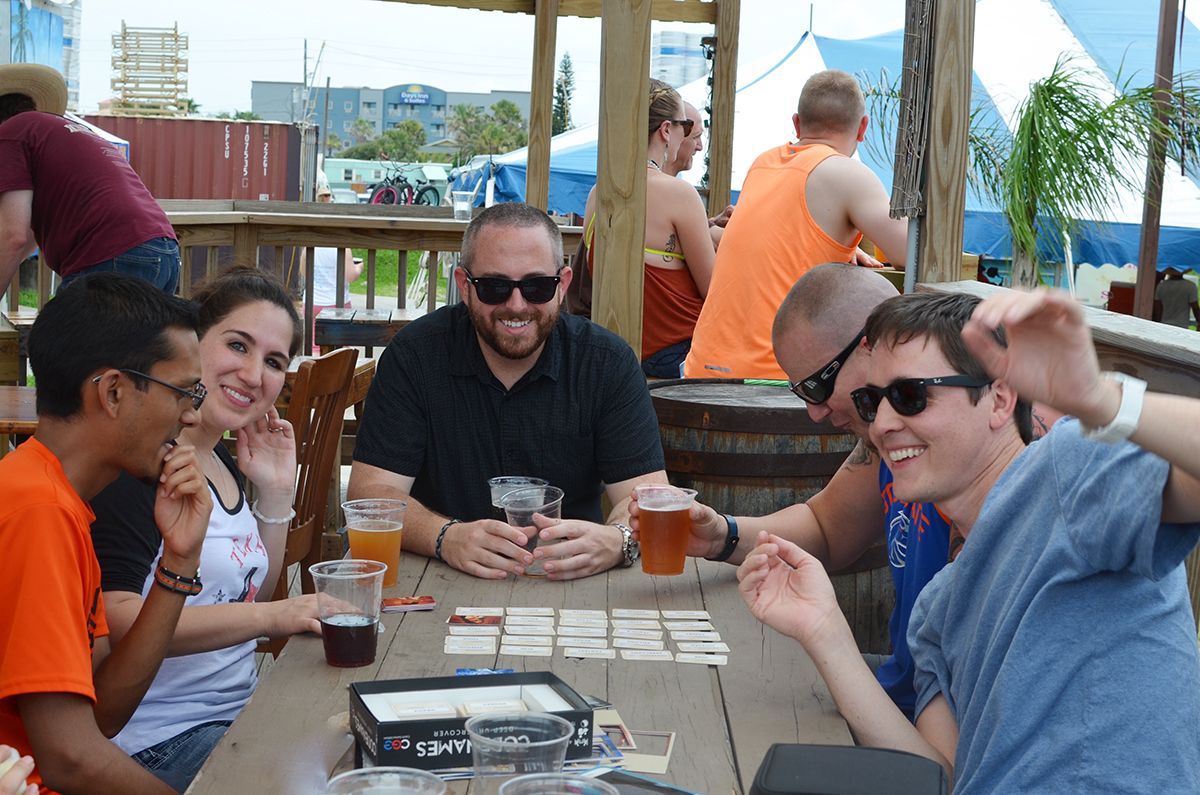 While I am definitely addicted to my baby girl, it's nice to a enjoy a day of laughter with Daniel and a few friends – like old times. Soon enough Lila Sophia is going to be all we discuss with each other. Might as well relax while we can…before she is mobile and making scary decisions and dating… :-O
Where do you like to play your favorite board games?
xoxo
I was selected for this opportunity as a member of CLEVER and the content and opinions expressed here are all my own.