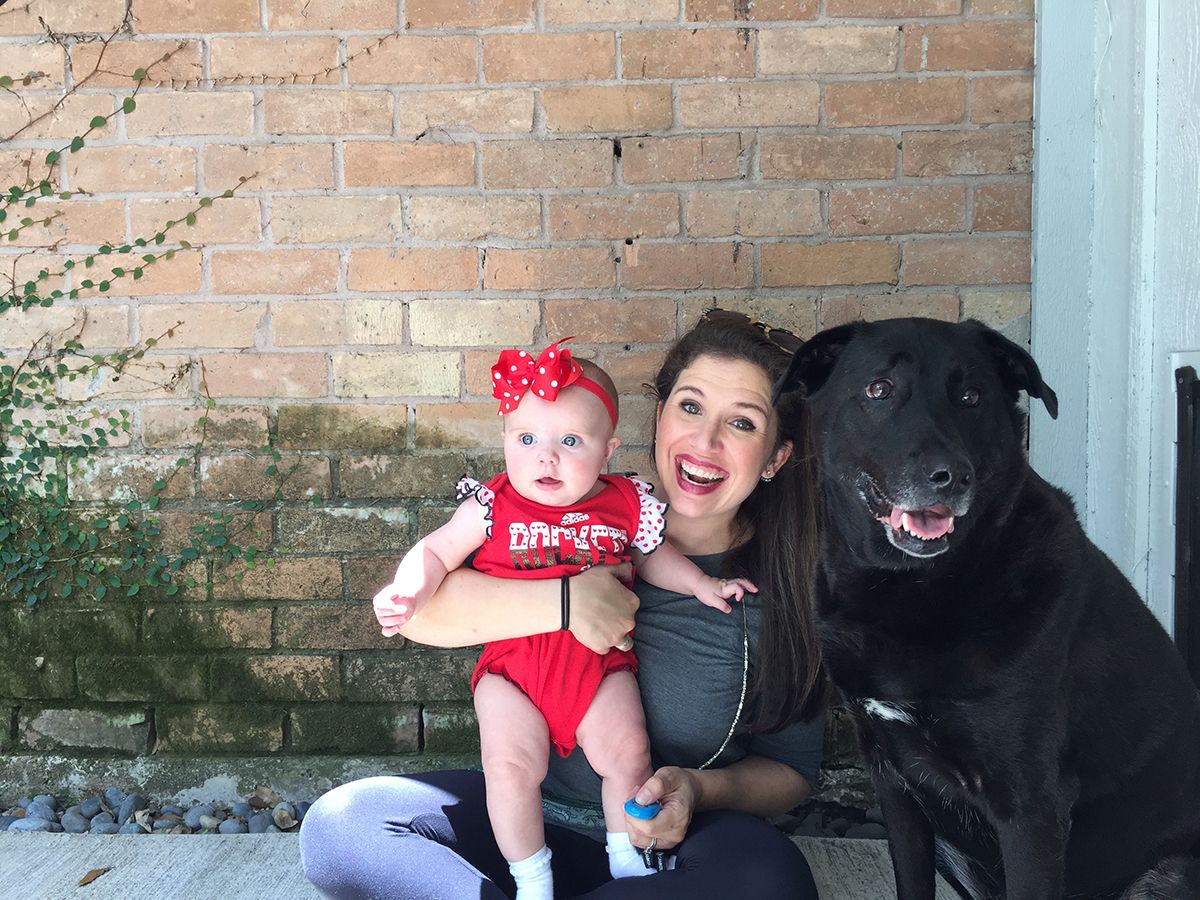 Almost 8 years ago, I found a silly little puppy stumbling around the middle of the road on my way to work. Osa was teeny tiny, and had an infected spot on her tail, which was only the beginning of her little quirks. But since entering our home, she has always had a canine sibling…until a month ago.
We have stuck to most of our routines, but there have obviously been a few changes since Sampson passed away.
One of the biggest changes, other than being the lone dog around here, is that we don't keep her kenneled when we aren't home anymore.
Osa has always had skin allergies on and off, and usually regular doses of benedryl with her meals does the trick, but since Sam's passing she has developed a couple hot spots for the first time ever. I couldn't find any information on hot spots being stress induced, but chewing on them is. So maybe I am making it up, but I think it's healthy to assume that there has been quite a bit of stress in Osa's life lately.
To make up for it, Daniel and I have been taking her on longer walks, and added an extra one into the rotation. She adores cuddling with Daniel, and he has definitely kept that up, thank goodness, because Lila Sophia keeps me pretty busy.
I have developed the bad habit of showing her affection with food. Stop it, Roxy! From working with a trainer a few years ago, we found out that Osa needs tasks. Instead of simply feeling bad and giving her my leftovers, I will make her work for the treats. She's still really good at it.
We have been treating the hot spots with a cone and anti-itch spray during the day, and neosporin and a bandage wrap at night.
Do you have a dog that has had to deal with the loss of a fellow pup? How have they reacted? How did you react to their reaction?
xoxo