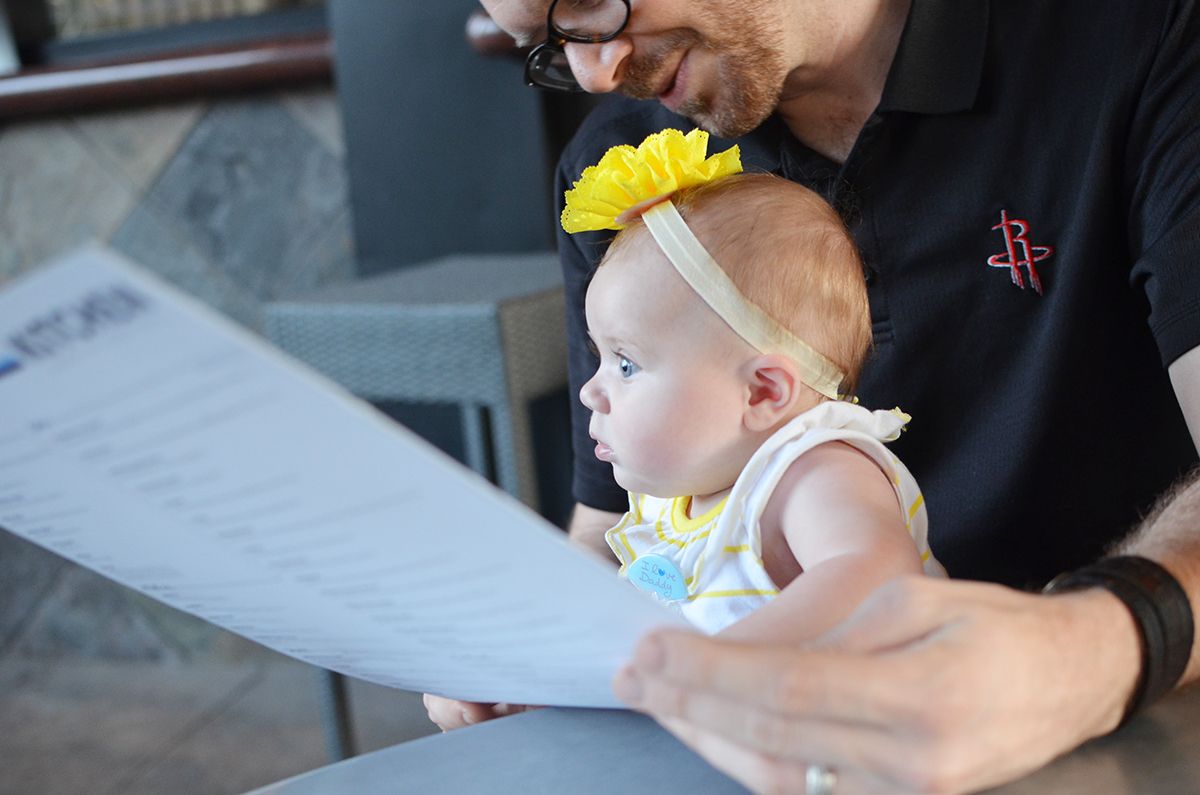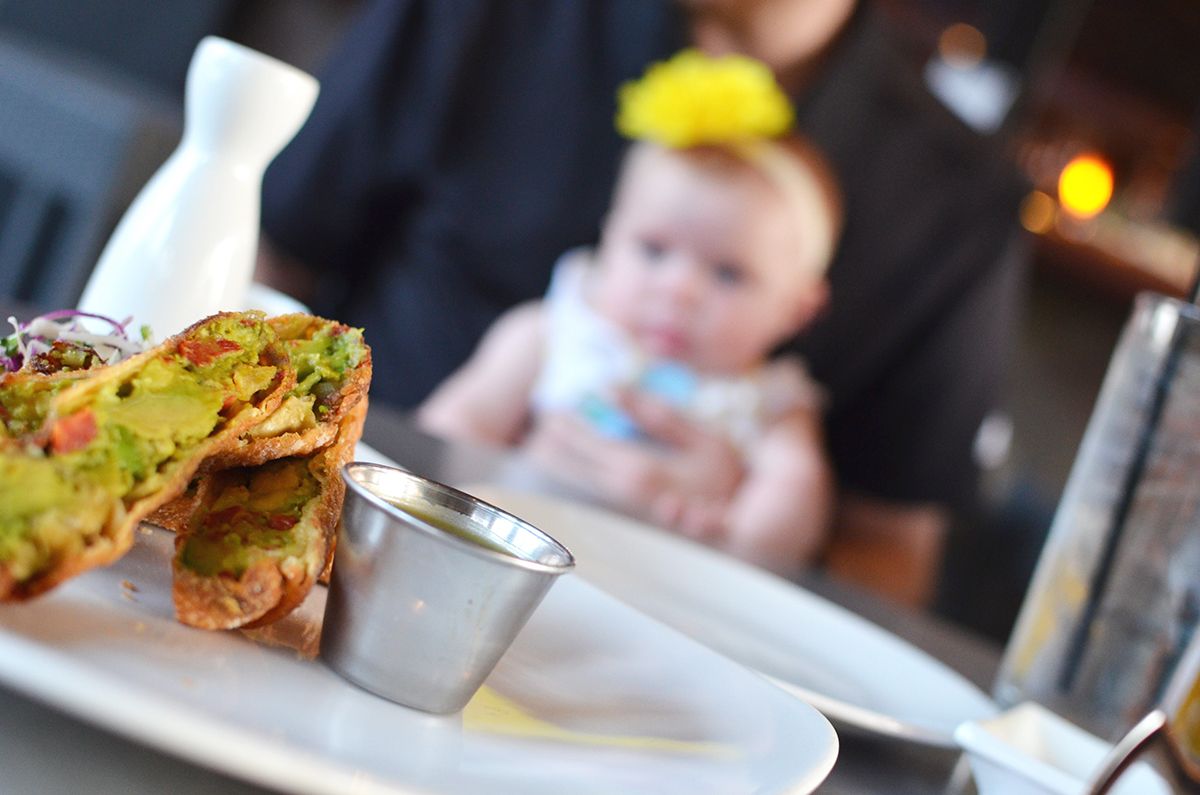 It's funny how quickly your life can change. One day you are enjoying happy hour [sometimes followed by reverse happy hour] at Kona Grill with your fellow co-workers after a particularly rough day in the classroom, and the next you are sitting on the patio, having a trendy family meal with your cutie pie little kid after a fun day. I'm so glad we can continue to enjoy the deliciousness of Kona Grill, no matter the lifestyle we currently lead. Daniel pushed the stroller onto their patio on a rare cool evening in Houston, and we went to town on that menu.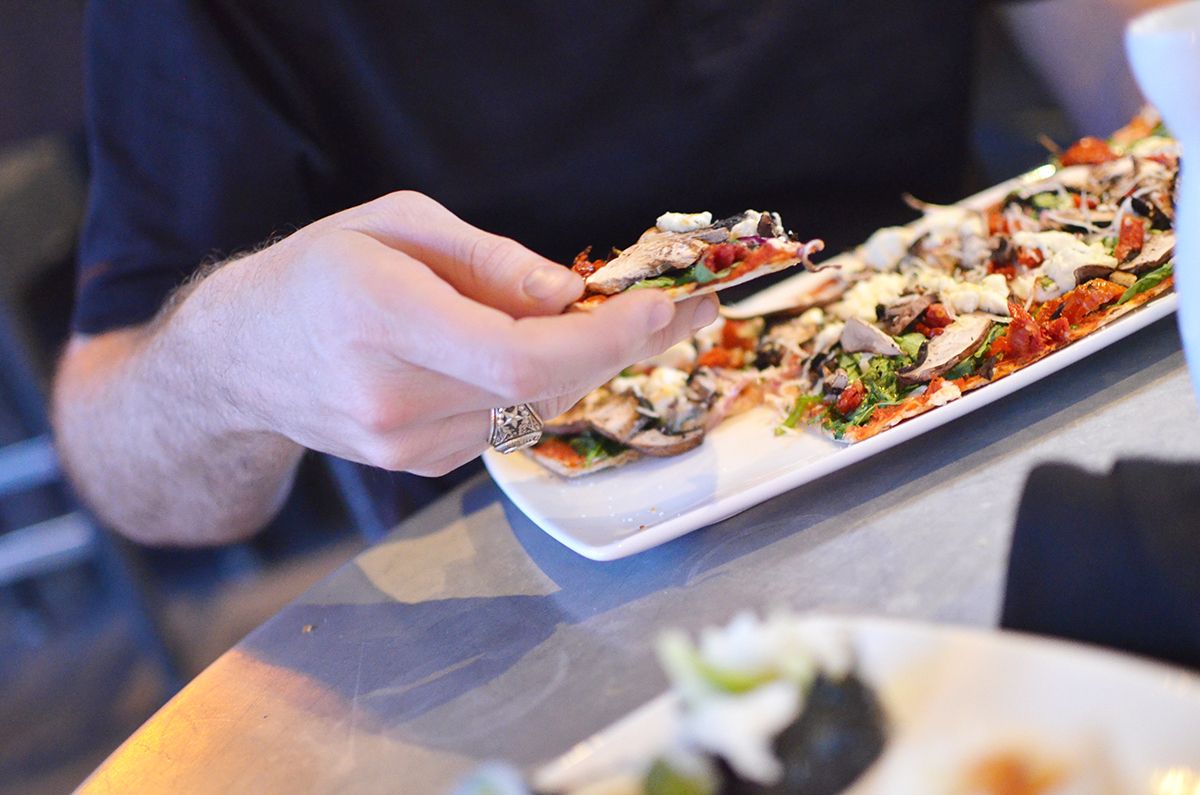 As vegetarians [pescatarians?] we are usually pretty limited as to what we can order, but this was not the case at Kona Grill. After perusing the menu, we stuck by an old favorite, avocado egg rolls, and also tried out some different items. I recently learned that their kitchen makes over 40 sauces from scratch daily. Whaaat! Lila Sophia was mesmerized by the fresh avocados. She must have recognized them since it's been her "solid" meal for a week now! Daniel went with a beautiful portobello mushroom and goat cheese flatbread pizza, while I hung out on the freshly crafted sushi side of things. I may have stolen a slice of that cheesy goodness…which may or may not have led to a portobello mushroom and goat cheese flatbread pizza to-go…
Lila Sophia seriously stole the show. She waved at patrons, giggled with our server, smiled at anyone that would interact with her, and even got the attention of the restaurant manager as she [LS] eyeballed lunged at the egg rolls. Good food, a night on the patio, and adorable entertainment…not a bad way to spend an evening.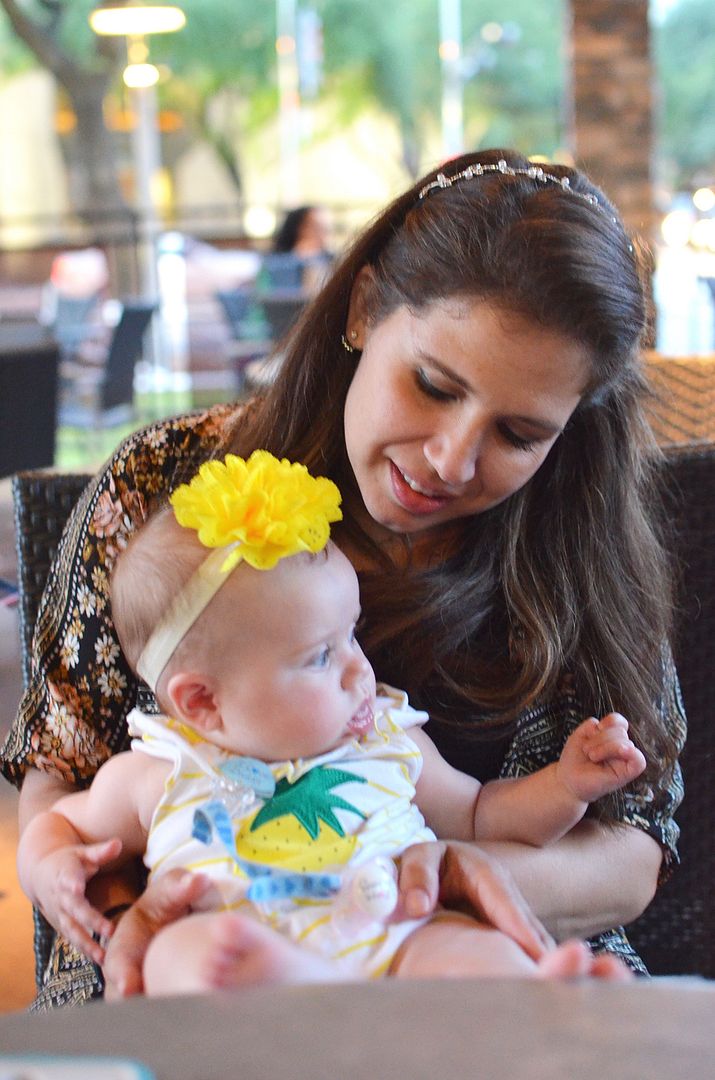 Daniel and I ended our meals with a couple cocktails and a créme brulee. Yum! D went with his traditional sake bomb, which he actually enjoys as two separate beverages, and I have been hooked on ginger ale since pregnancy and ordered a Moscow mule. Lila Sophia was enjoying her own bottle back in the stroller…until the dessert appeared. Maybe she inherited a few things from me after all?
Sign up for the Konavore newsletter and get a free appetizer – such as the avocado egg rolls. 🙂
What is your favorite item to order at Kona Grill?
xoxo