This post is in collaboration with Fracture. All opinions are my own.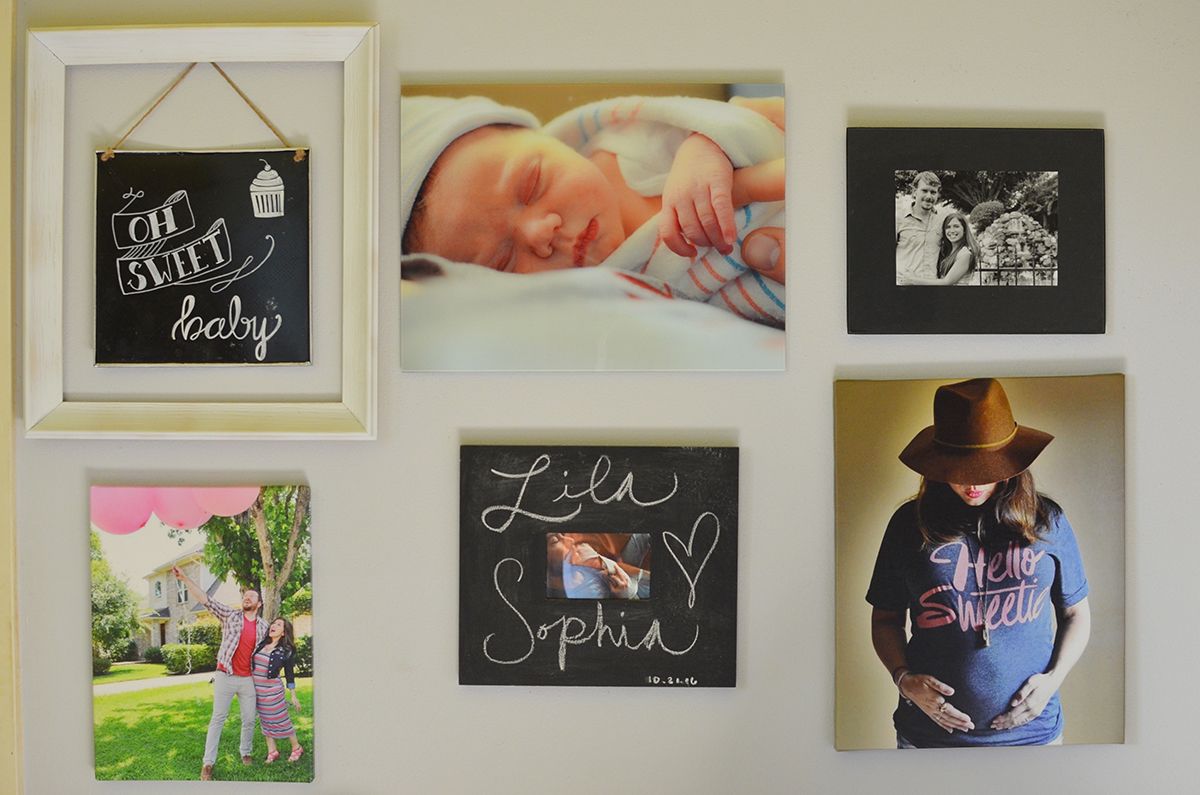 Remember when I was putting together the nursery and decided to decorate it with a ginormous glass print of Daniel and I? I am still in love with the quality! So much so, that we decided to order another, equally huge, glass print, this time of Lila Sophia when she was teeny tiny and brand new.
This photo wall is in our bedroom, and I absolutely adore it. Maybe one day I will show it off in a more public part of the house, but until then, I get to reminisce about my greatest accomplishment [when I'm not staring directly at her]. Look at that tiny hand! You can even see the most minute details in this print –  like her fresh little finger nails, and the lines in her bottom lip.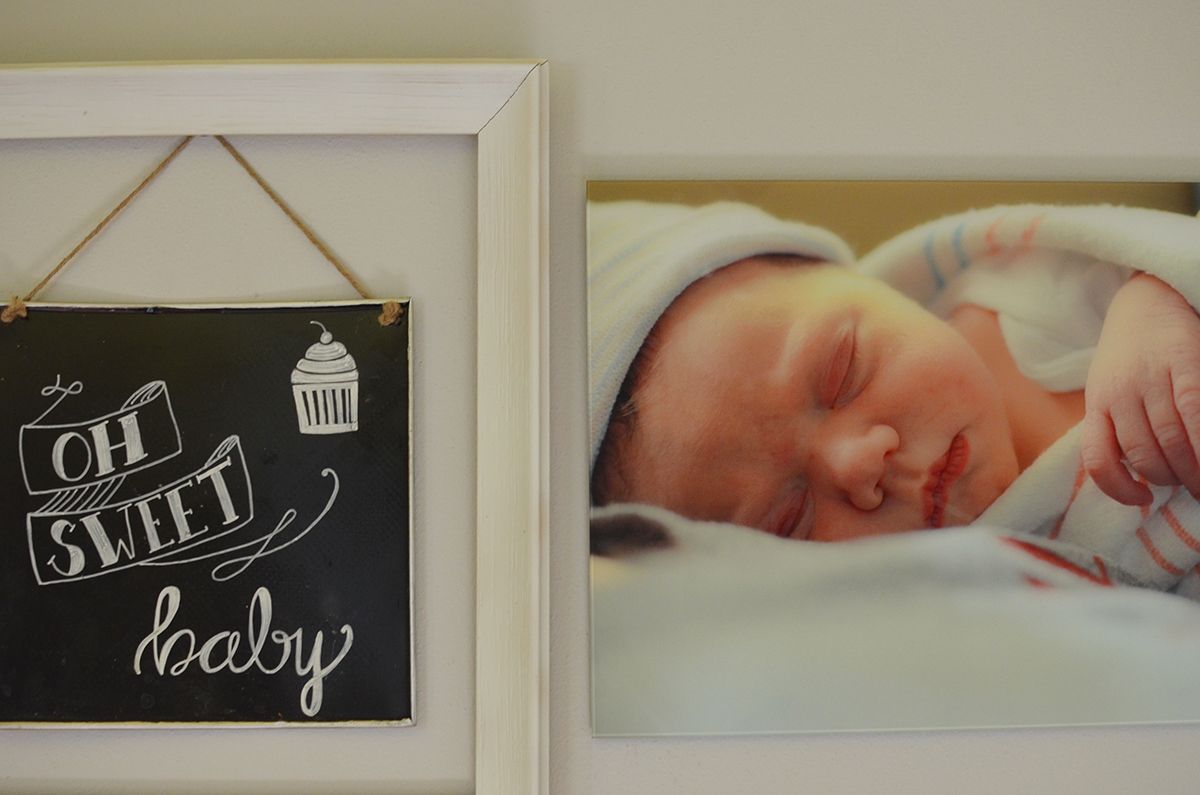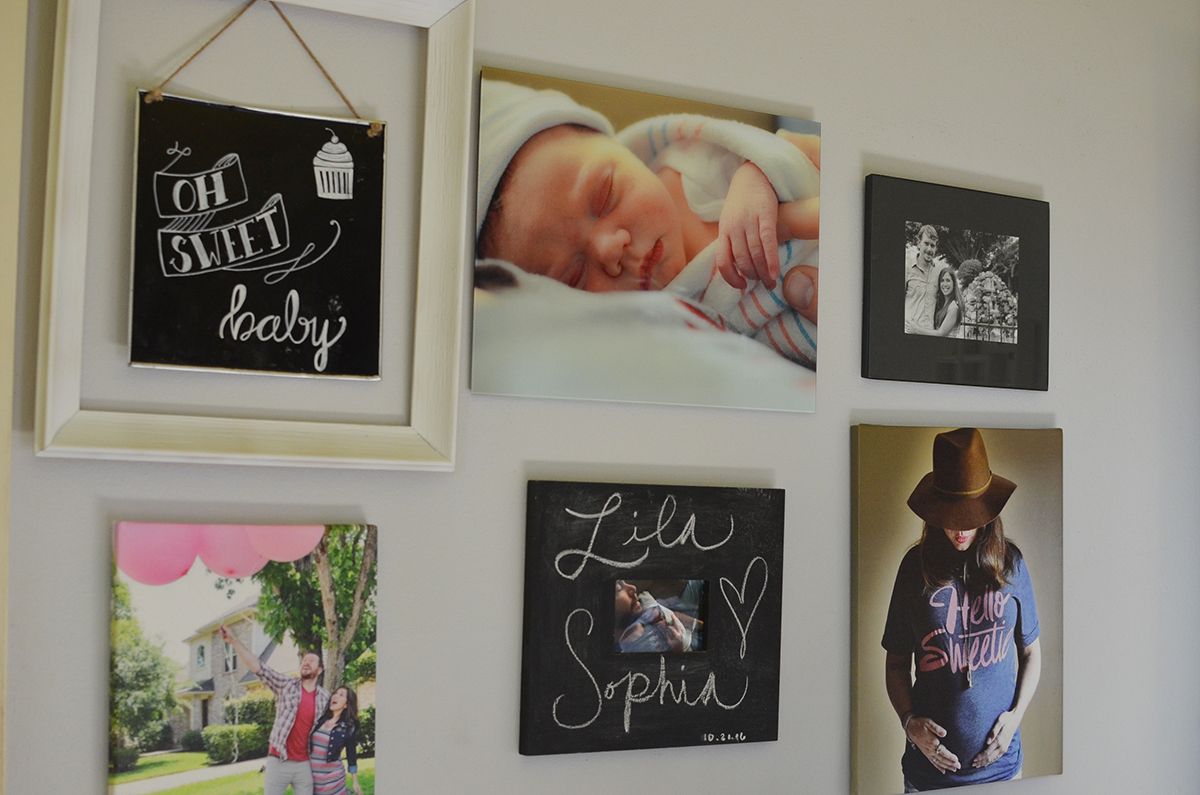 I also purchased a few smaller Fractures for my family. Sampson recently passed away, and Daniel wanted a photograph of him to sit beside his ashes. Going through the Sammy memories was difficult, but I am happy with the shot I chose. He was such a beautiful, regal, puppy. I'm much more comfortable memorializing Sampson with a glass print because I know it won't fade and the image will stay smooth and clear with age.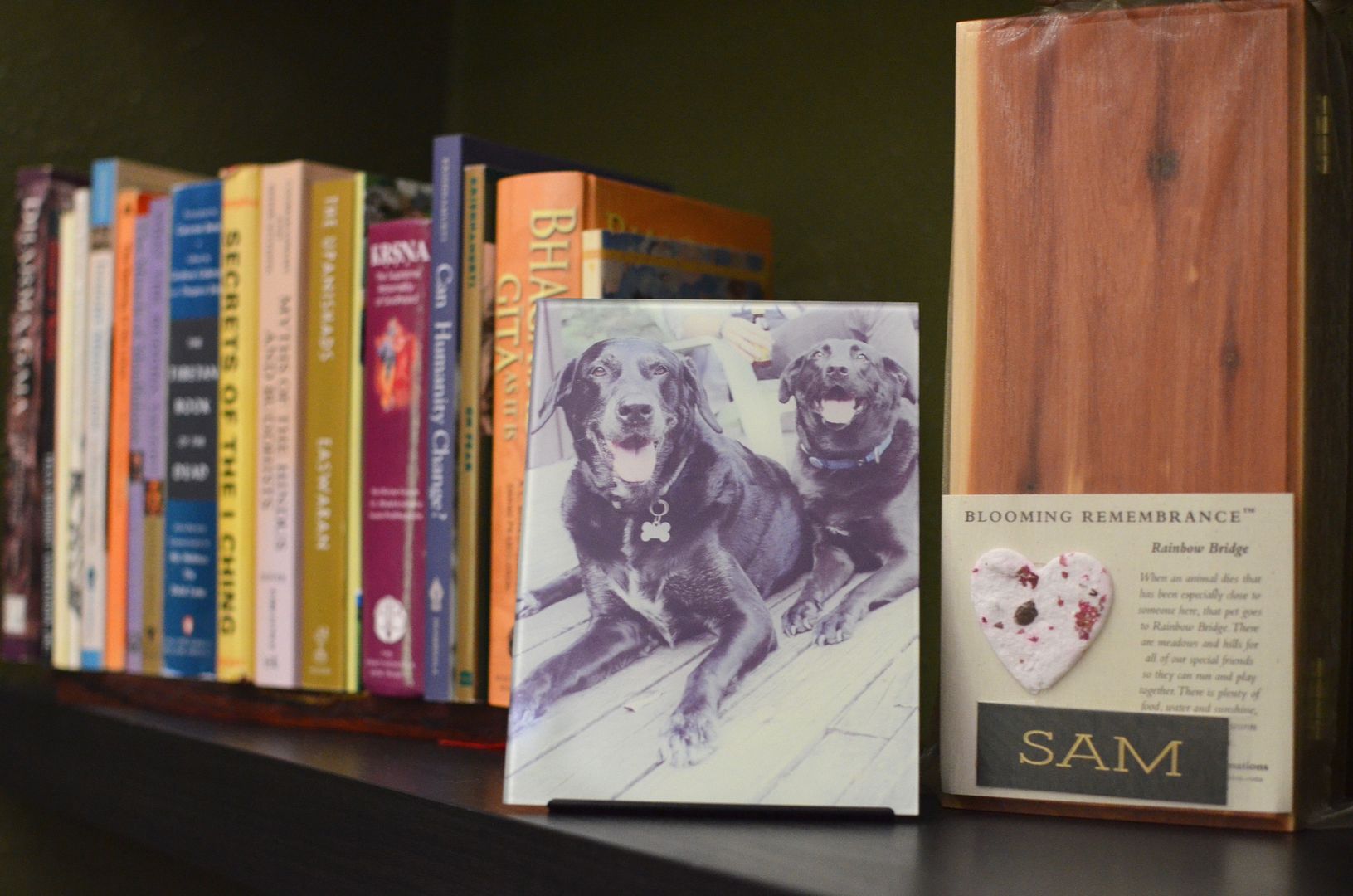 Along with print for Daniel, I congratulated my sister on her engagement with a photograph of she and her fiancé. My parents received a Fracture of one of their favorite photos of Lila Sophia, too.
No matter the occasion, I feel like a Fracture print is a beautiful, unique gift – for yourself or others. The prints don't need frames [plus the shadow they create on the wall sort of looks like one] and are really easy to hang. Lila Sophia's newborn Fracture is definitely the centerpiece of our family photo wall. In just a few months I will be ordering her 1 year old photo. Whoa!
I love working with the folks at Fracture because they are always so nice when it comes to collaborations. They are giving one lucky winner a $100 credit to their website! Now you can buy a Lila-sized glass print, too.
This giveaway is open to everyone because Fracture ships internationally – what what! There are a variety of ways to enter below. Good luck!
[psst..don't forget to grab a free appetizer from Kona Grill here!]
a Rafflecopter giveaway