This month's currentlies is in collaboration with The Hamilton midrise in downtown Houston. I was really excited when my former roller derby league mate contacted me about shooting some photographs in the space. Daniel took most of these photos, and fell in love with the place so much, he even joked about putting our house up for rent!
The location is perfect: walking distance to the Toyota Center, as well as Discovery Green and George R. Brown. Stepping onto the balcony gives you a view of your city, too. Plus it's close enough to the highway that you can just hop on – for any commuters out there.
Cool fact: The Hamilton downtown is the official residence of the Houston Dynamo [men] and Dash [women] soccer teams!
Working on: Classes start back soon, so I've been taking this time off to work on the plans for my sister's shower and bachelorette! I should consider this good practice for planning Lila Sophia's first birthday, because I am definitely not a party planner! All of our Halloween parties in the past were easy because the theme was a given. 🙂
Also working on…my sanity. I went on my twelfth interview this week and it's awesome to be considered by so many, it sucks to not hear back. I'm not good with rejection. Simply put, while I have plenty of teaching and leadership experience, I am new to the library scene and still in school. As someone who has been on the other side of the interview process, I know that's why I haven't been hired yet.
Anticipating: Hand in hand with above – a job offer. I'd love to stay home with Lila Sophia for another year, but living off of one teacher's salary and my part time earnings isn't really cutting it. I am excited to start another chapter in my life [pun intended!]. If all goes well it will be a tough balancing act between work, classes, and motherhood, but I have a great support system and am a hard worker.
On a lighter note, definitely looking forward to summer travels. My sister has officially moved [suuuuper sad face!] so we will need to make a few road trips in the next 3 months to see her! Our anniversary vacay is coming up, as well as my cousin's baby that is due any day now. So Miami is in the plans, too! Oh and I can't tell you how excited I am about my second dive trip ever! We will be at the same resort, but no Lila Sophia. I might die [again].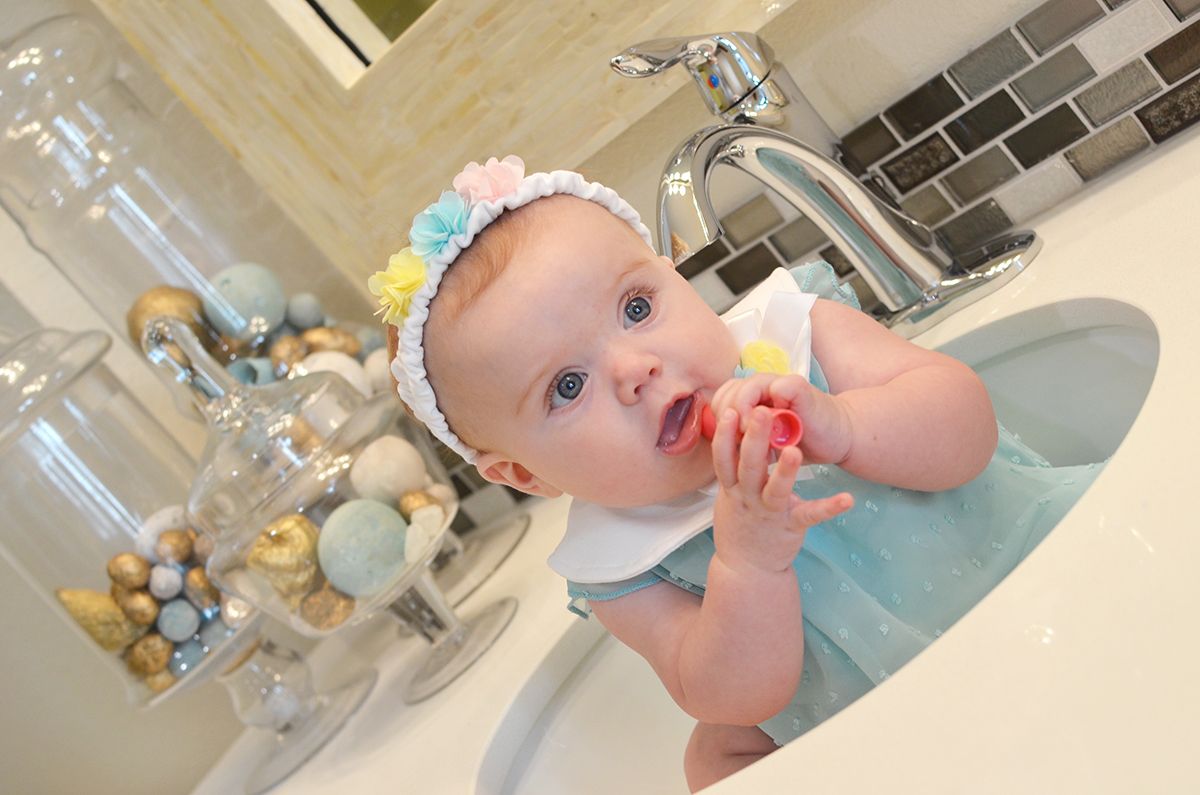 Wearing: Y'all…I've started wearing my pre-pregnancy clothes! I still prefer the very forgiving non-existent waistline of a pair of leggings, but it's a step in the right direction! I have been able to squeeze myself into two different pairs of jeans, and even a pair of shorts. The tops are different story because of my postpartum voluptuosity.
For Mother's Day I decided to treat myself with my JCPenney gift cards and get some pampering products. Glamglow had such great reviews, and so far I really like the way it makes my face feel! Hopefully I can get all the yuckiness out of my pores. After using the mask I also spot treat with My Scheming blackhead removal mask, which I got on Amazon. It had so many great reviews and was so cheap, I wanted to give one of those black peely masks a try. The only trick is to leave your face wet before applying it. That's not in the directions, but a lovely reviewer mentioned it and it totally helps!
LOFT denim [my old faves!]  //  Lucky Brand sandals [similar]
Cremieux cold shoulder top [on sale!]  //  LipSense in Blu-Red
Lila is wearing an adorable onesie my mother picked out by Little Me [similar in pink]
Listening to: Something has come over me…I was looking through popular podcasts and stumbled upon a true crime series called Casefiles. My sister is the one that loves this kind of stuff. She has dreams of working in forensic dentistry one day! But for some reason, maybe it's the narrator's Australian accent [ha!], I've been drawn into the world of real life murder mysteries. The only episode I've had to skip around was about a demon possession. Most episodes are more about missing people and deaths.
When I need a break from all things murdery, I listen to Hidden Brain or a couple old Twilight saga soundtracks. Oh! And I am totally digging Hey Ma [what up Cuban heritage!] and Despacito.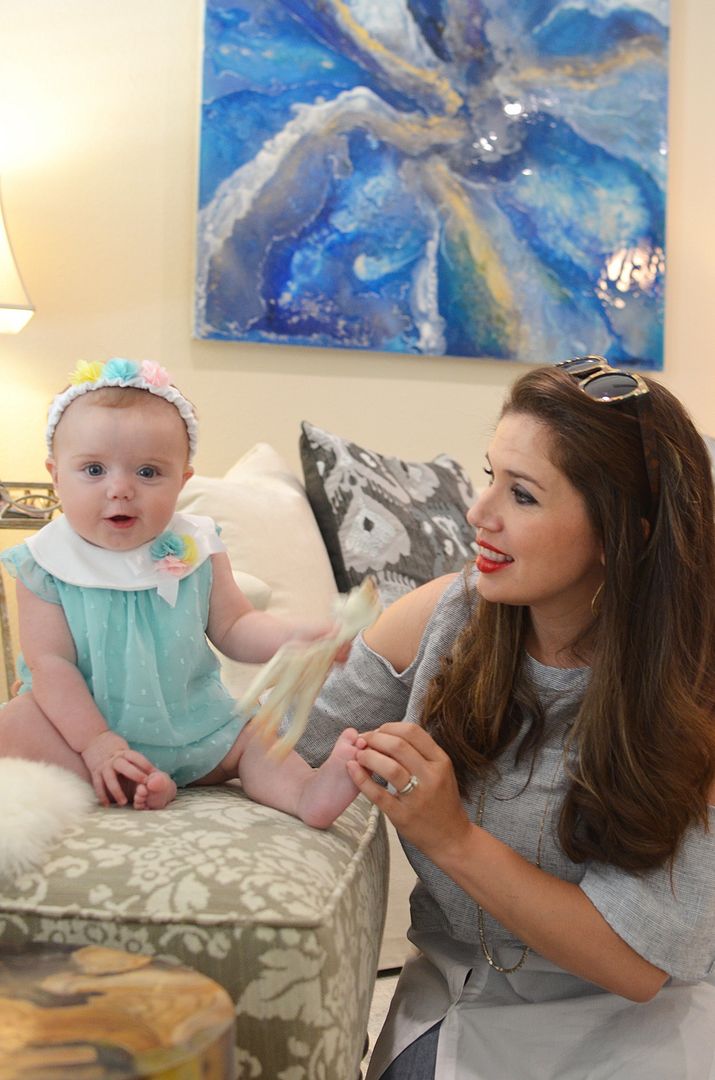 Eating: I accidentally forgot to cancel my subscription for Hello Fresh [until I can afford it regularly] and have received a couple shipments – so that. 🙂 The two boxes we got have contained one pasta dish and two salad hybrids. They've been great! Finding time to make them has been challenging – more on that under Motherhood below. ha!
Reading: Strange the Dreamer was a good read! I've missed getting lost in other fantasy worlds, so it was a perfect "welcome back." I feel like most of Laini Taylor's books start out slow, but pick up and now I can't wait for the sequel!
Next up is Insignia because it was on my bookshelf from when Daniel and I participated in a Battle of the Books. It's more on the science side of fantasy – about a future World War that revolves around tech fighting tech.
I'm headed to the library later because there's a book on hold for me – Cassandra Clare's newest novel: Lord of Shadows. If you remember, I became obsessed with the Clare's work when I was pregnant and read everything of hers I could get my hands on.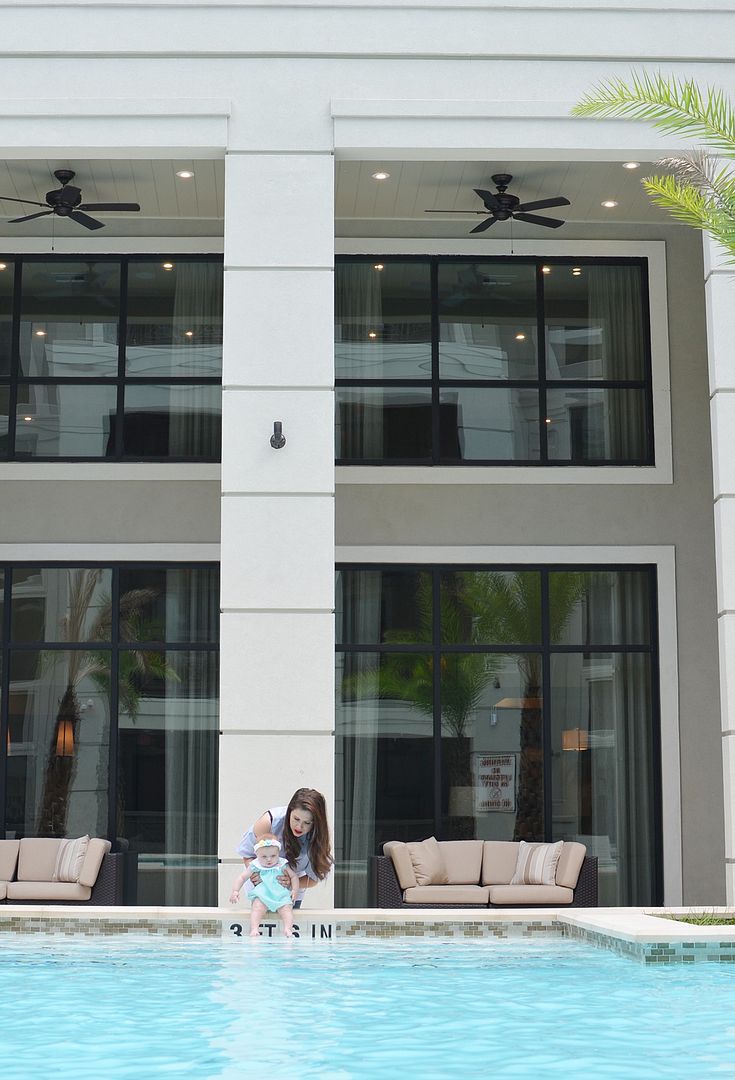 Watching: I finished Riverdale! And Dancing with the Stars is over…and there's been so much to do lately that I haven't been able to start anything new. To be honest I started rewatching Riverdale. ha! Is anything coming out this summer I should tune into?
Motherhood: Where to start! I keep forgetting to update my baby files with the latest news, so we'll have to do this from memory. 🙂
Pulling herself into a standing position is the norm these days. She actually slides/pulls herself around on the crib rails to get from one side to the other. Any little tumbles don't seem to bother her. She's such a strong little cookie. The other day we were sitting in her room playing on the floor and she pulled herself up with the bookshelf. Time to anchor it to the wall!
I mentioned on her 7 month Instagram post that she is all about making messes. As well as pulling herself up on the bookshelf, she's been pulling everything else off of it! So far it's been an easy mess to clean up, but I have a feeling it's only going to get worse. 🙂
There hasn't been any clear word formations, but sometimes it sounds like she says "hey" to get people's [and animal's] attention, so we keep repeating it. I haven't been pushing mama or dada on her at all. Call it laziness or forgetfulness.
Food-wise she has had rice cereal, avocados, peas, and now carrots. Next up is sweet potatoes. Then maybe a fruit… A little TMI…the worst poop so far has been post-carrots!
Lila Sophia has been swimming again! After a week or so of no cold, we took her to a friend's pool and she had so much fun. Definitely wore her out as she had to nap at our friend's place before we even left. I have a tent for her since we'll be taking her to the beach for the first time!
The coolest thing lately is that she has mastered the walker. I mean she reverses, changes angles, etc. It sort of terrifies the animals, but they are dealing with it just fine. Daniel and I are trying not to trip over her…while we also keep her away from desk drawers she can now reach and open. I read that walkers can actually hinder a child from learning to walk, but guess what? Everything is controversial when raising a kid, so whatever. 🙂
One more thing [related to being a fur baby momma], poor Osa's allergies are driving her nuts. She has to get allergy shots because they're so bad. And what I thought was a hotspot is actually arthritis. So we have to apply hydrocortisone cream on her paw every day, as well as on Lila Sophia's little dry spot on her leg. Osa is also still accustomed to Sam joining her in the backyard and will rarely use the bathroom unless D or myself go outside with her. Poor babe.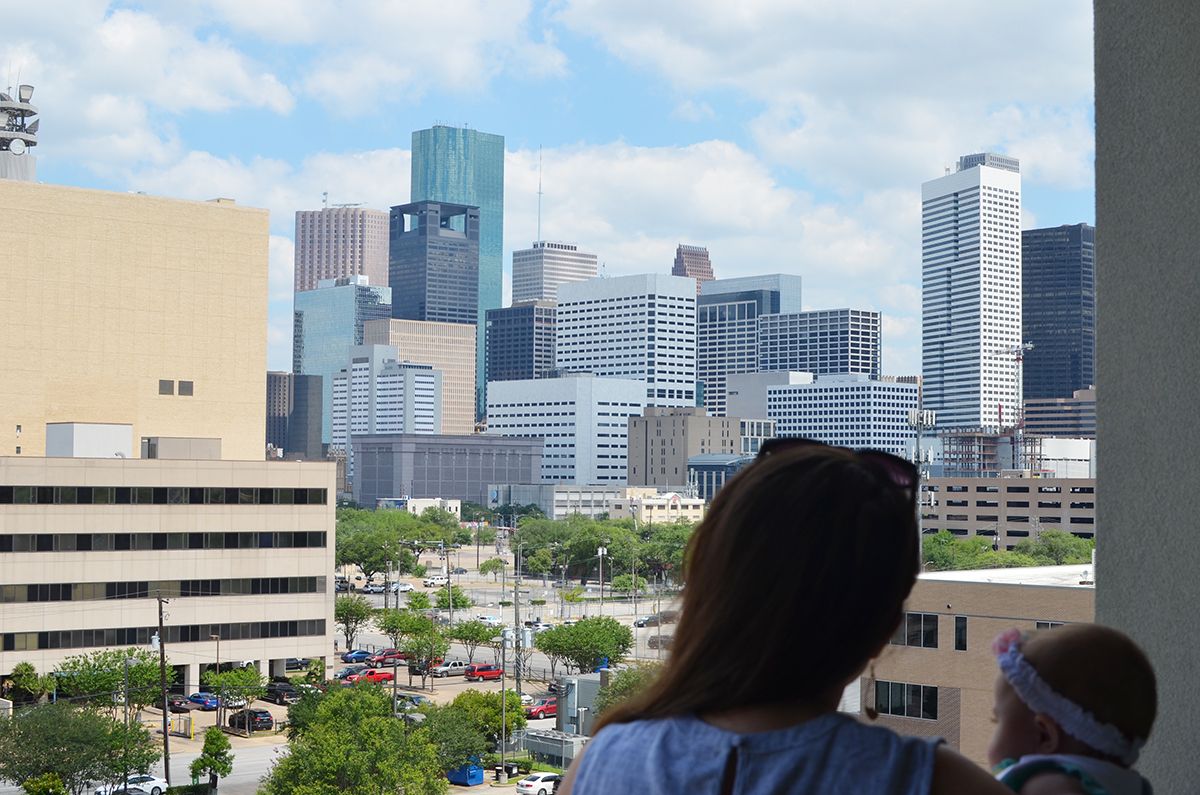 The Hamilton Downtown:
If you are in search of a place to live in Houston, or planning to move, I highly recommend checking out The Hamilton downtown. There's actually a special going on right now: if you decide to apply the same day you tour, your application fee and deposit are waived! And looking at the pamphlet, that's about $500-$600. That's on top getting the first 2 months free [prorated over 13 months].
Other cool facts:
Large dogs are welcome. [Of course I list this as #1!]
fitness area, pilates studio
um, POOL [with cabanas and plenty of tanning decks]
granite/quartz counter tops
walk-in closets
your own balcony
views of Houston
USB outlets [another fave]
washer/dryers
etc etc etcccccc [can you see why D wants to move in??]
xoxo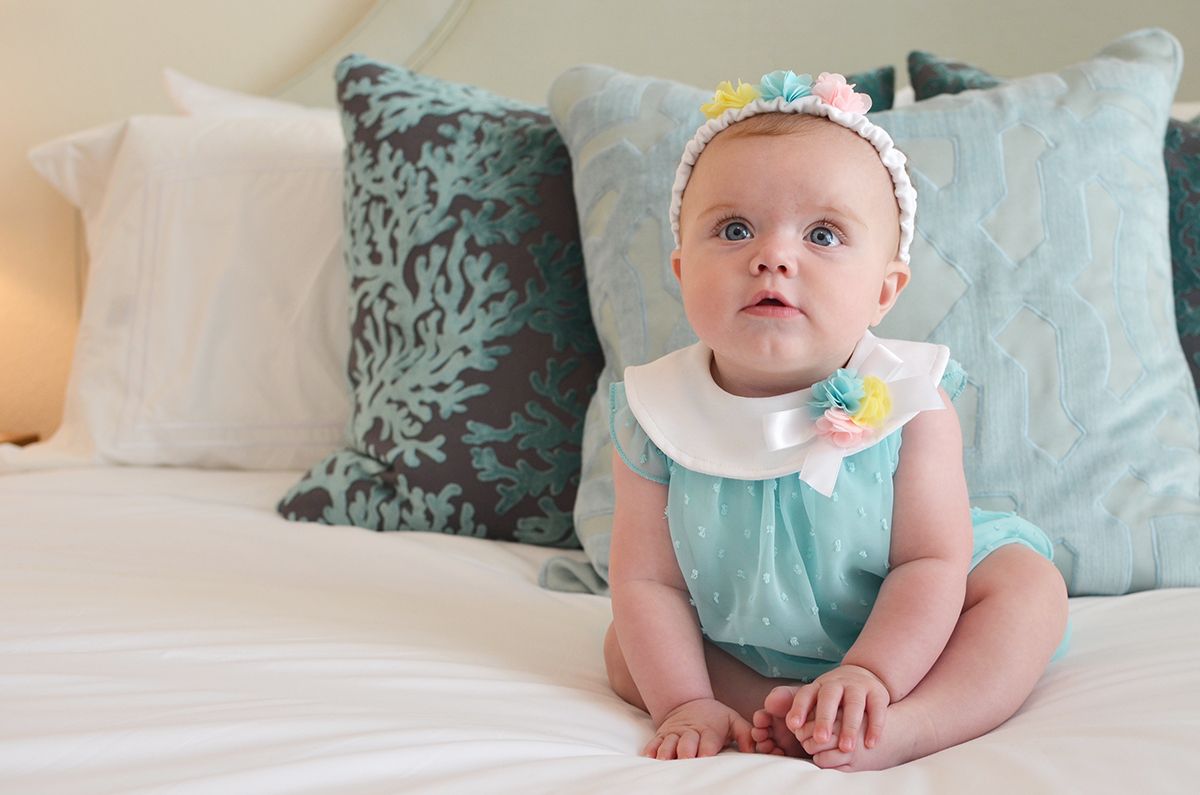 p.s. this post contains affiliate links!