Sampson was Daniel's best friend. He adopted Sam in college and often referred to him as a brother, which always stood out to me, since I always thought of Buster as more of a child. One of the first times I met Sammy, Daniel and I took him to a park out in College Station. As we were slowly pulling out of the park area, there was a bunny on the side of the road and Sam jumped from the back seat, over me, and out the passenger window to chase it. When Daniel's parents moved into a newer subdivision he chased groups of deer, and even an armadillo. It was amazing. He absolutely loved the outdoors, and especially swimming. Sammy's pool dives are some of my favorite memories.
The best story is one I wish I had been there to see. Daniel took Sam out into a field near Sealy, TX. Sam was running around and playing some distance away from Daniel, when he started barking. He had encountered his first skunk, followed by his first skunk spray. The best part was that Sam retaliated by grabbing the skunk and flinging it into the air. Daniel says he will never forget that skunk spinning through the air. So good.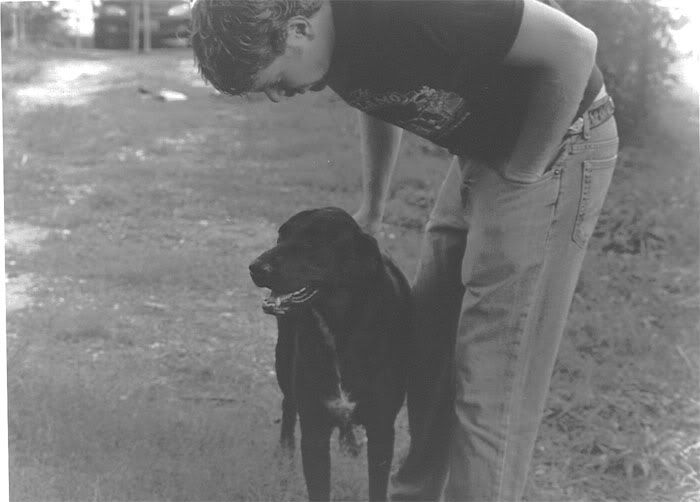 It's so sweet thinking about how he opened up to me over the years. I like to brag that I made him affectionate after Daniel taught him not to lick [because of his size]. Our favorite activity together was definitely rollerblading. My neighbors knew me by the giant dog pulling the tiny girl on skates. And he pulled fast! I leaned back and let him until he wore himself out, then he jogged along side me. It was wonderful.
As the years passed, Sammy's soft black fur became more salt and peppery. It made him look quite dapper. But a few months ago his personality started changing. Instead of the outgoing, bouncy puppy he always appeared to be, he was more reclusive. He came out to pee, drink water, attempt to eat, and would return to the bed I purchased recently when I noticed how uncomfortable the floor had become [he had thinner pads as beds that weren't cutting it].
Last week Daniel took Sam to the vet because he had been losing a lot of weight. They found tumors crowding his lungs and suggested to Daniel that it's time to consider letting him go. We knew Sammy's day was coming, but we didn't expect it so soon. Looking back, I can recall the moment I thought things were getting bad. Sure he tripped sometimes, and struggled to get up, but he still got up unassisted most of the time. Didn't that mean he was okay?
After reading about and recognizing the signs that he's in pain, I looked into some at-home-euthanasia sites, through tears. But the steroids worked in that Sammy got his appetite back. We experienced some short-lived relief. Because of the vet's suggestion, we gave him as much food as he wanted. We later discovered that he had lost three more pounds.
The morning of Sam's second appointment was terrifying. I jumped out of bed around 4AM when I heard what sounded like Sam suffocating. My first thought was, "No! It's not supposed to happen like this!" I pet him until he started panting regularly, and Daniel thought maybe he was having a seizure. Sam tried standing up bit his atrophied back legs were tangled up and he fell over. Daniel helped him but he seemed so disoriented. It broke my heart. We stayed up another hour or so trying to decide what to do. I think Sam made the decision for us. We moved his appointment up from 4PM to 9AM.
I miss his ears the most. The way they perked up and made even a 15 year old geezer look about 6 months old. How soft they were, and how he much he loved having them rubbed.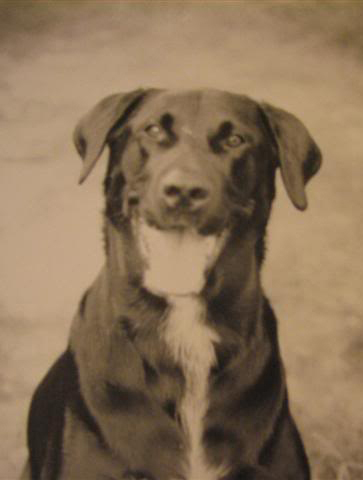 Sampson wasn't "just a dog." He was amazing and I am so honored I got to spend part of my life with him. I'll always see his magnificent profile guarding our home when I look out the front window. He will always be peeing forever [like he did as Daniel walked him down the aisle at our wedding], when I look out into the backyard.
The only silver lining is that Sam is probably running around up above us because his legs and lungs work again. Jumping into lakes, chasing rabbits, deer, drinking all the water he wants, eating everything in sight, and rebelliously peeing all over the place. That's the Sammy I will always remember. I love you, Sam.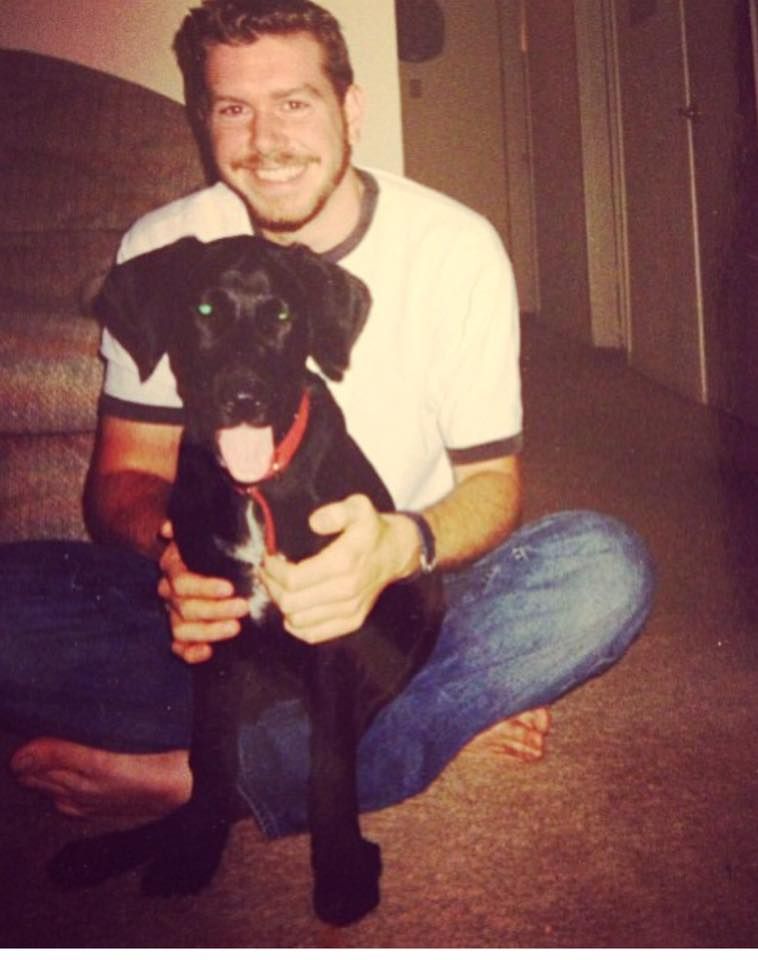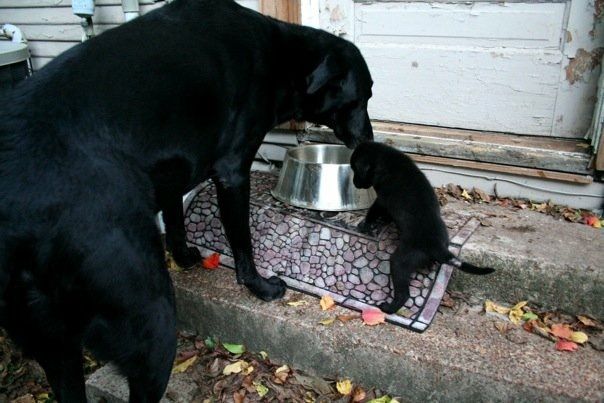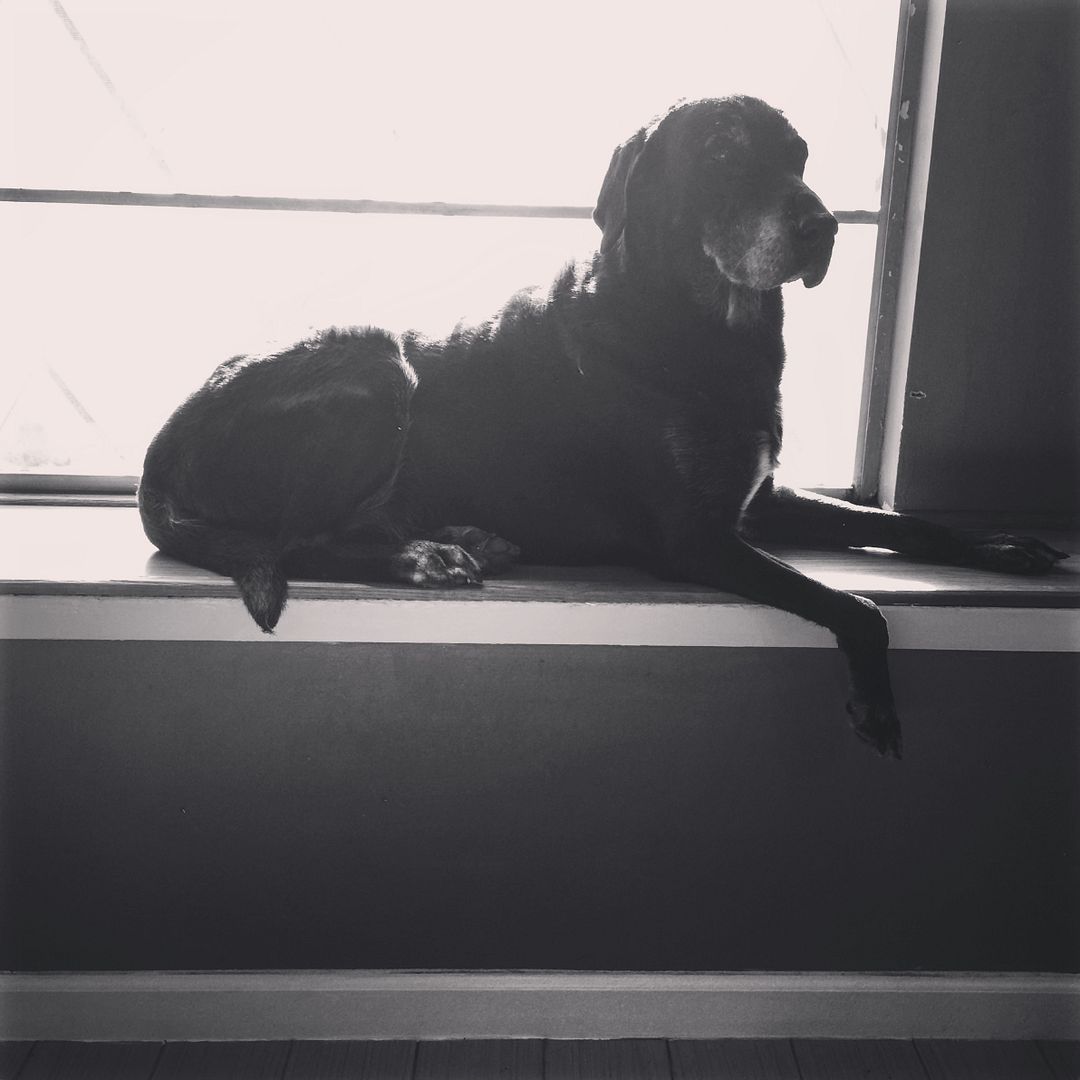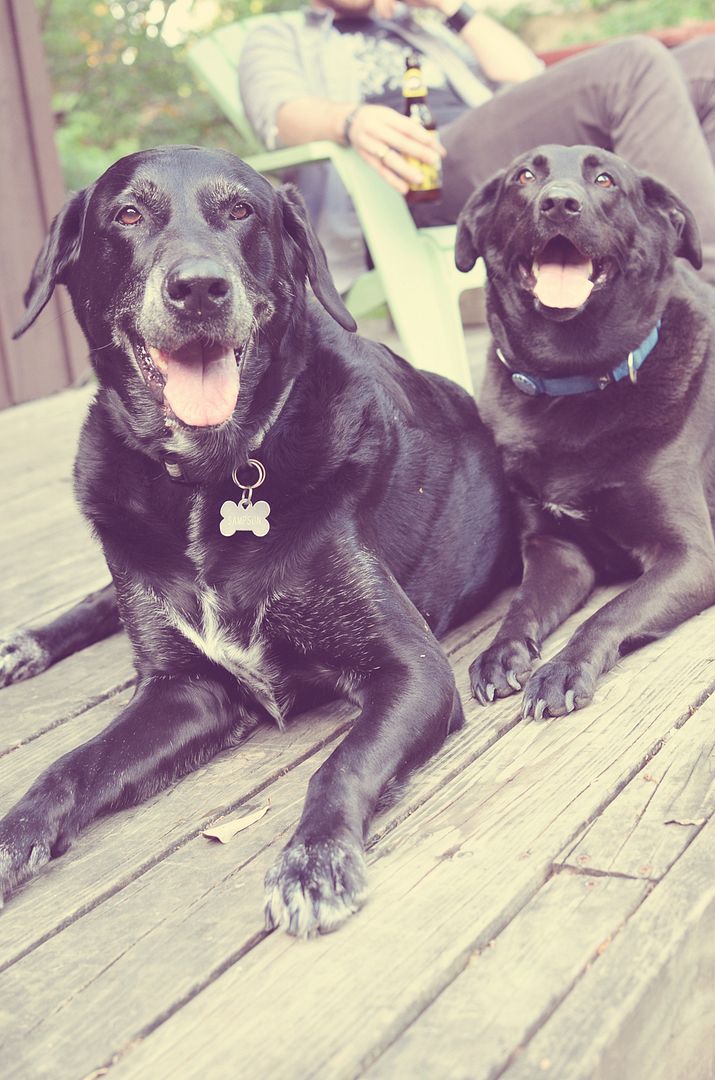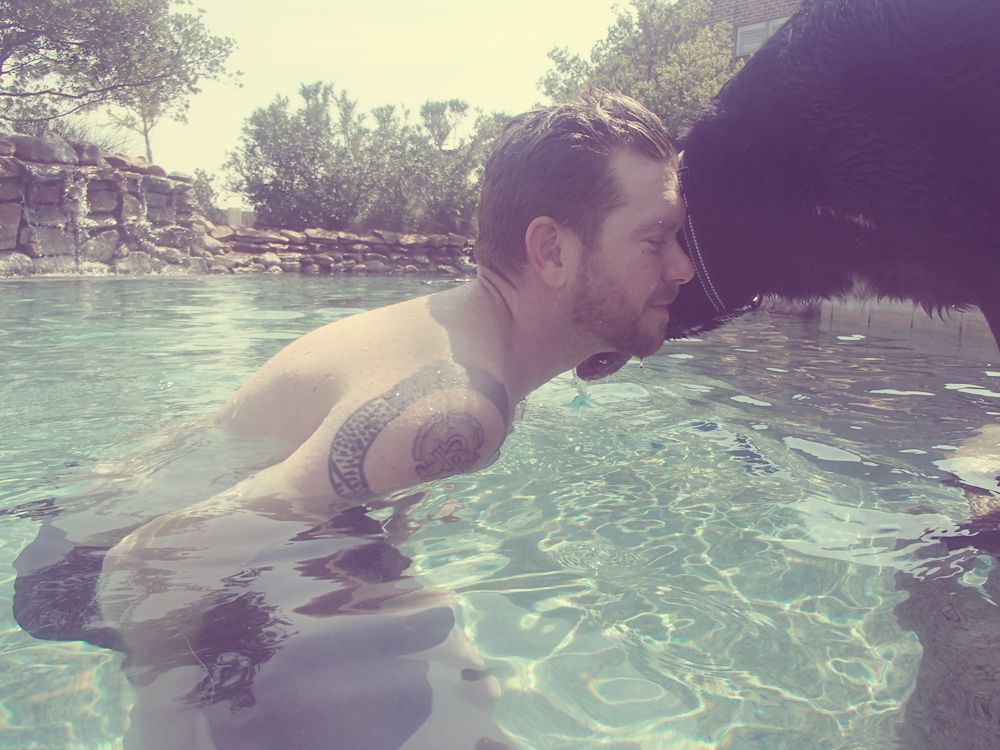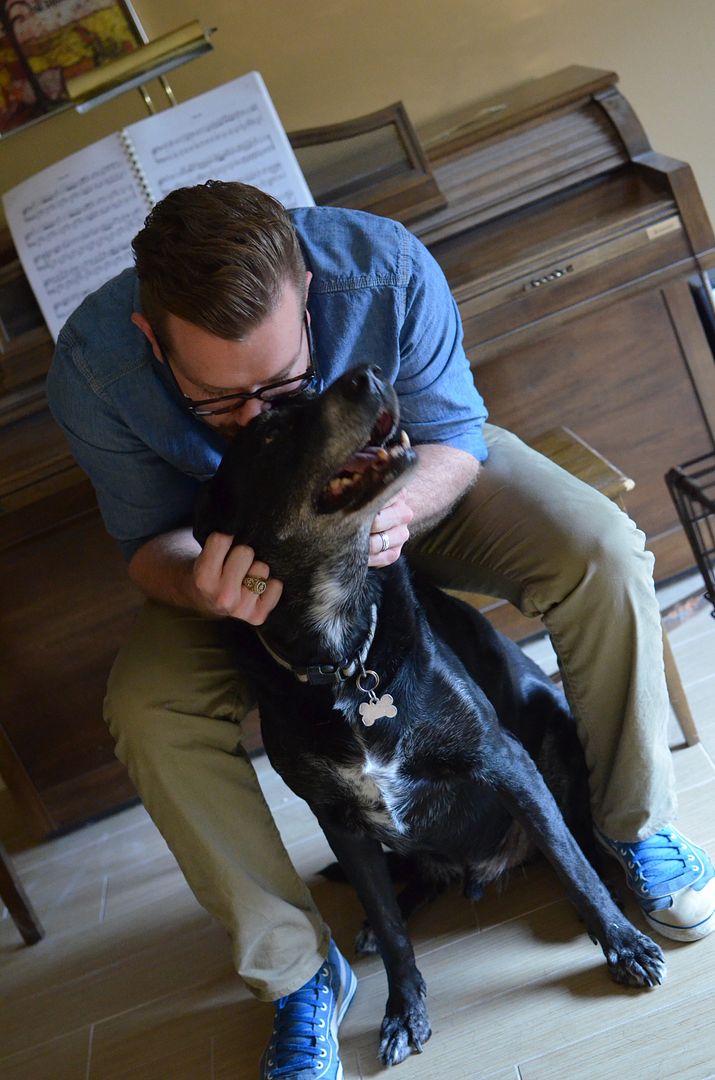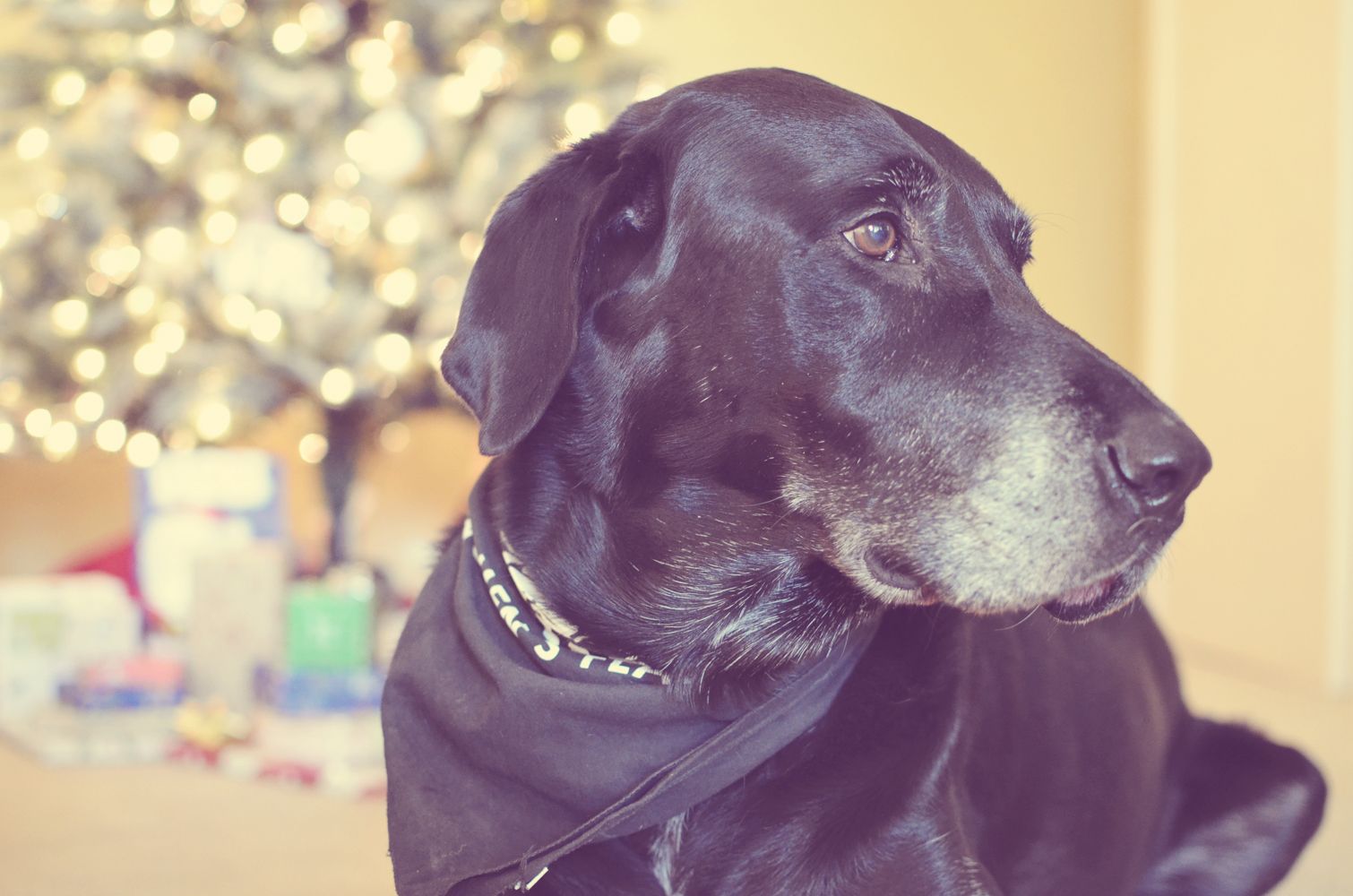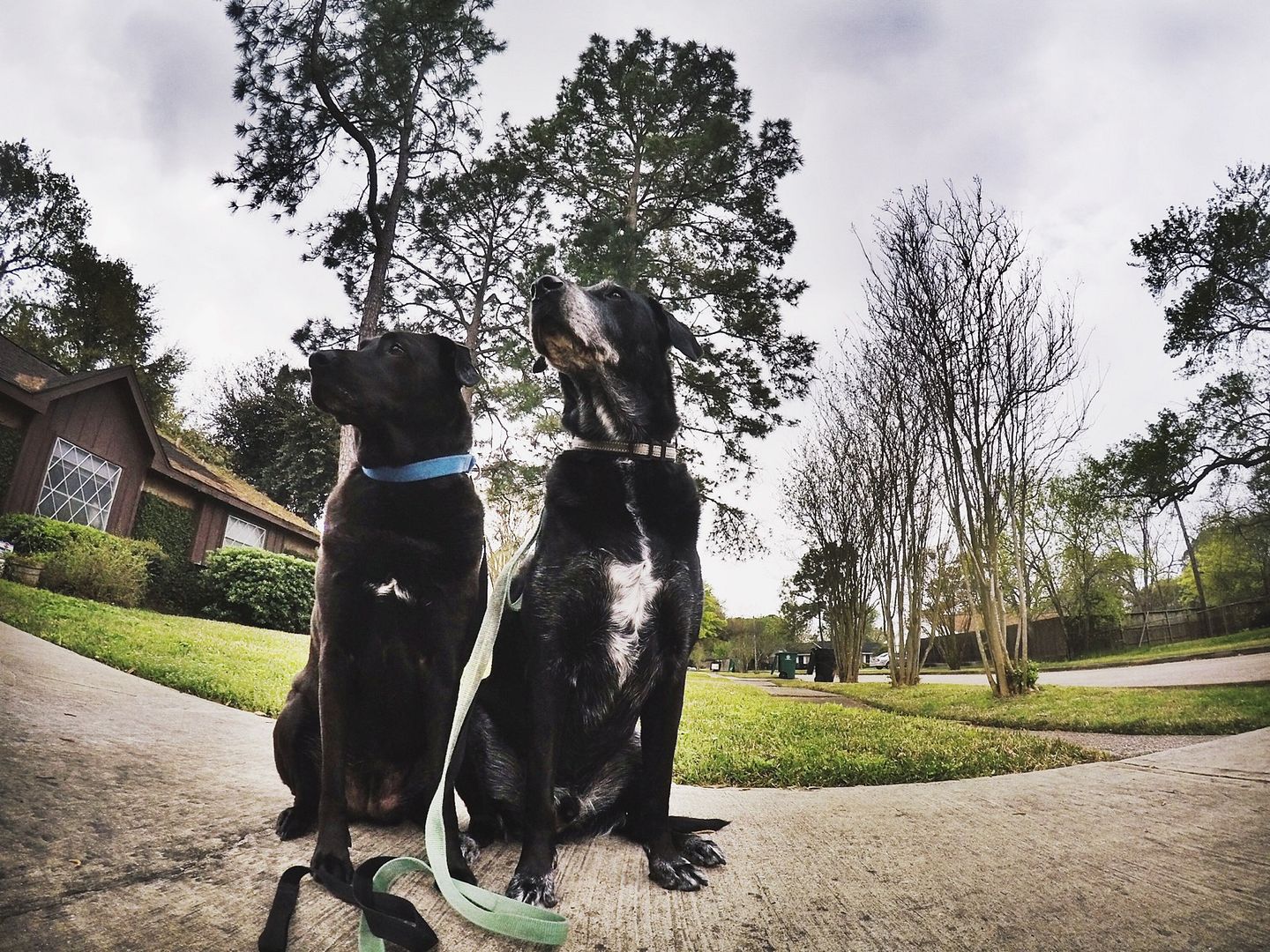 Daniel, Osa, Buster, Rory, LS, and I will miss you forever.