This month has been pretty busy, but a lot of fun! We visited my family in Miami on a fairly spur of the moment trip. While LS didn't get to play on the beach, she technically saw it for the first time. And if you've been following my Snapchat story, you know she has acquired the perfect bathing suit. I cannot wait!
Working on: School work, part time teaching, and momming of course – it's definitely a full schedule. Daniel is also taking extra math courses, so we have our incredibly stressful weeks of parenting, homework, and other commitments.
School is going well. An old friend of mine from high school is actually in the same program, which is such a relief. My biggest struggle is the formal writing. I haven't used those little brain muscles in so long they need to do some serious stretches beforehand.
Anticipating: The annual ski trip! I believe this is year 7, if Facebook memory serves. 🙂 Usually I am so excited, but this year is a tad different…because after 4 months of nonstop bonding, I am going to be separated from my little angel baby! I know she will be fine with my parents, and I never doubted anyone's warnings, but I chose to continue with this trip because it will be good for Daniel and I. Oh, my heart. There are probably hundreds of videos on my phone I will be watching. The most frustrating part is keeping up with the pumping. Can't let that supply drop!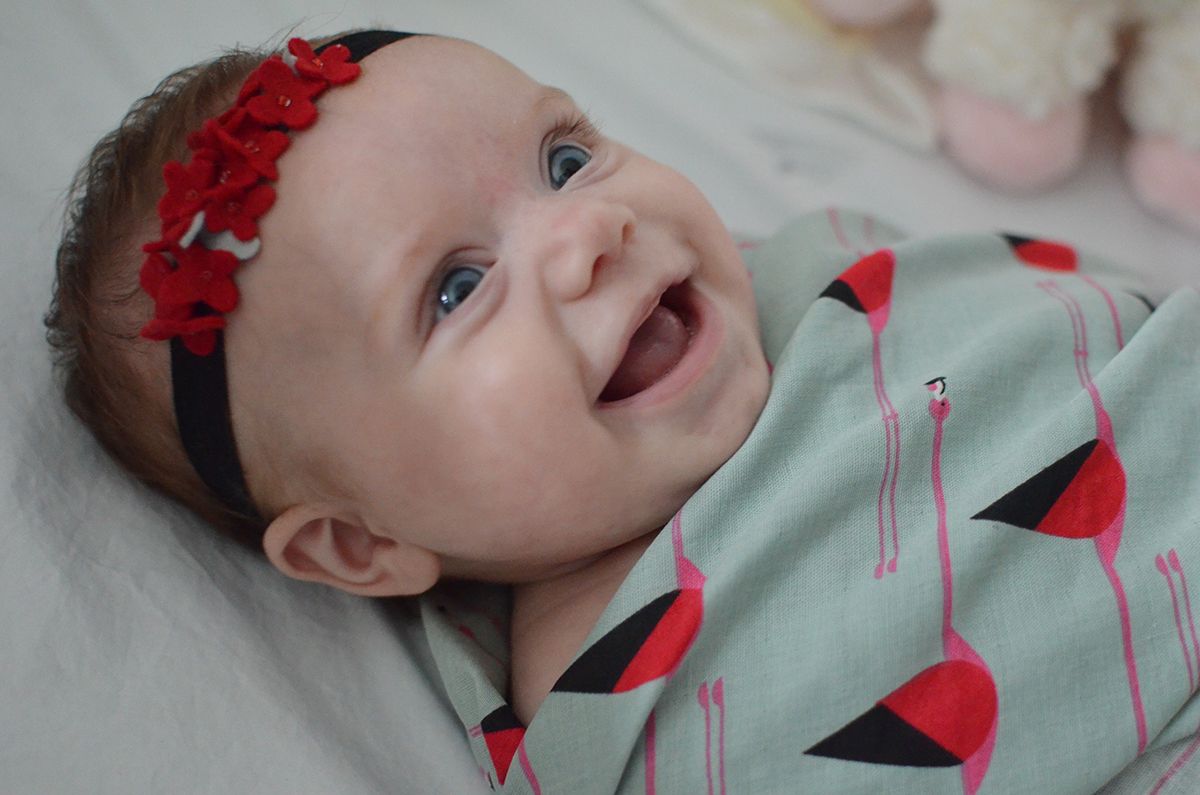 Wearing: I've stuck to my postpartum routines of LulaRoe leggings and nursing tops. Recently I added a couple different dress styles: Julia and Carly [top picture].
Seen above and below on LS are items from the Reserved Only Shop on Etsy. It's funny how I was so against pink before LS was born, but I have succumbed to the beautiful shades that compliment her light skin and rosy cheeks. Especially in flamingo form! This swaddle is handmade by Reserved Only Shop and the fabric is so soft and cool – perfect for her warm-natured self. Below is a fabric crown that I can't wait for her to grow into. It will be perfect for her first birthday, too! I am also a huge fan of her bandana style bibs and already ordered a couple. 🙂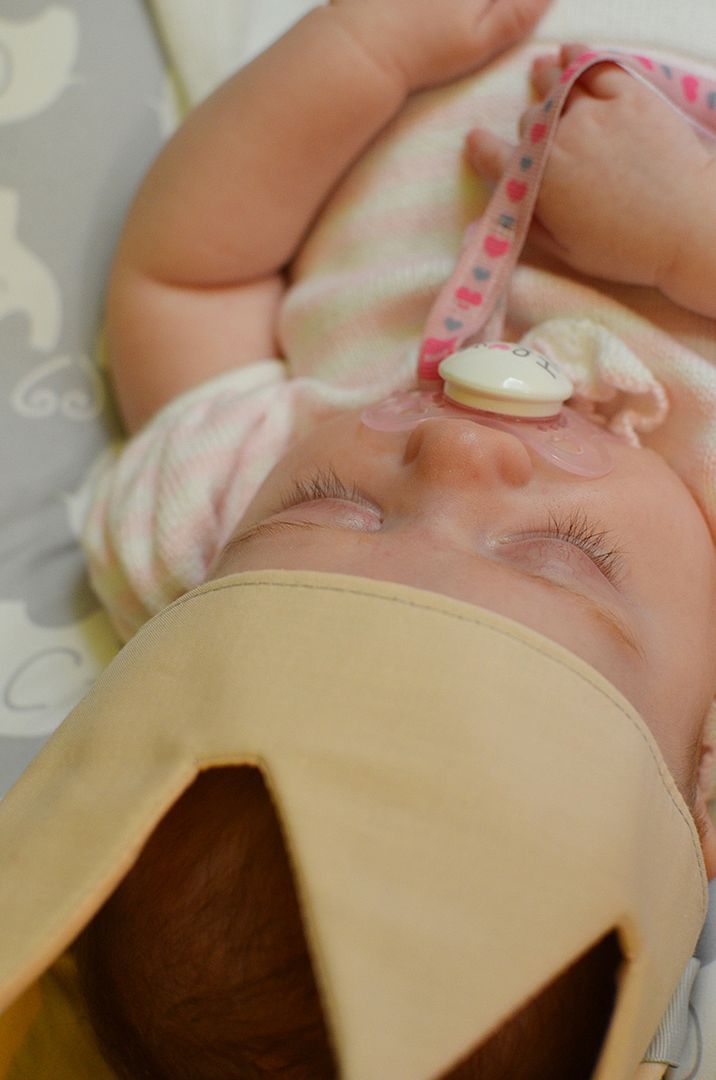 I keep losing socks in the washer! And a significant part of my day involves picking up a sock putting it back on. While Grip-a-Socks can't find the tiny socks I lose to the laundry monster, at least they can keep her socks off the ground!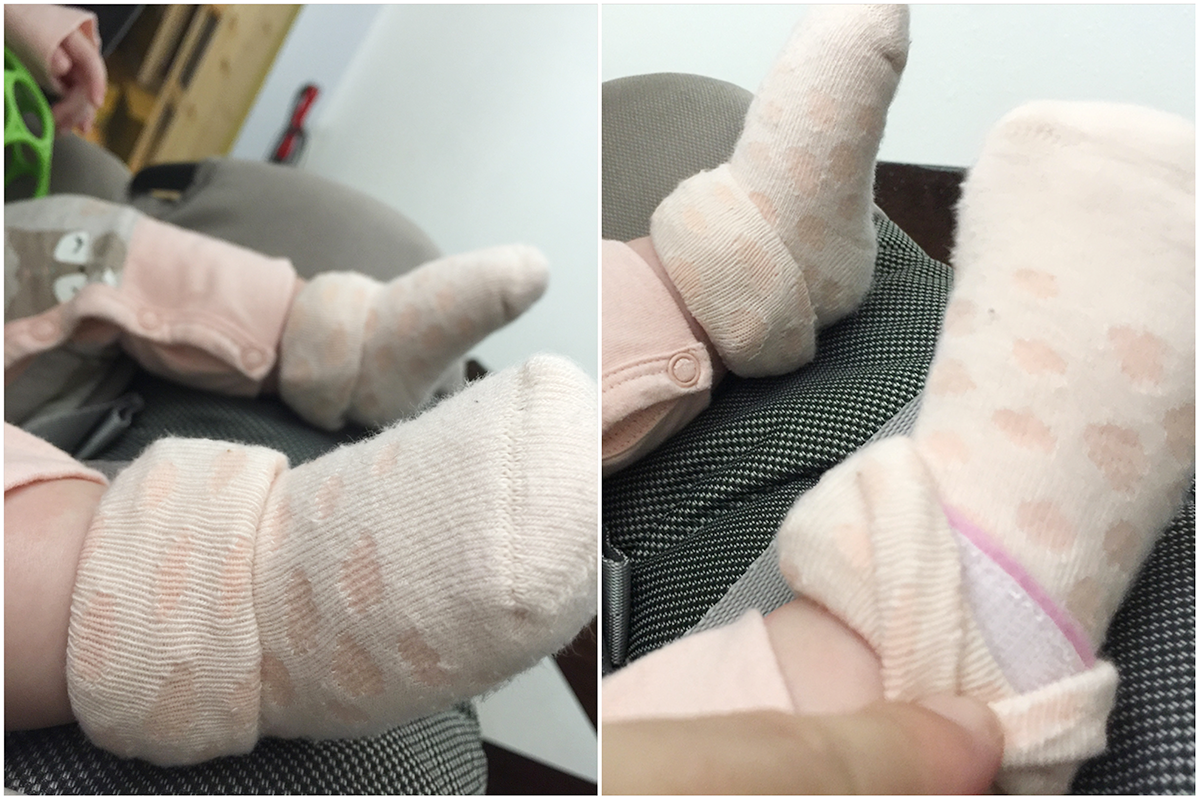 Listening to: Isn't it weird when a radio station suddenly changes genres? There never seems to be any preemptive discussions between DJs – it just happens. A popular music station in Houston recently became a mixture of genres ["all your favorites"] and I absolutely love it! Most of the tunes seem to be somewhere between pop and classic rock…so 80s and 90s stuff mostly.
Eating: Hello Fresh! A couple friends have hooked it up over here. I am expecting my third box next week. Between that, and my mom's wonderful cooking, I've primarily used my Instant Pot for big vats of soup. For some reason, even though it hasn't been very cold, I have been on a soup kick. Maybe because it's fairly easy to make, but also because it just kind of makes me feel good. Anyone have any good soup recipes?
I guess I should also admit that I am just as hooked on chocolate and sweets as when I was pregnant. No self control. That's why I haven't been able to lose all the baby weight. My own doing!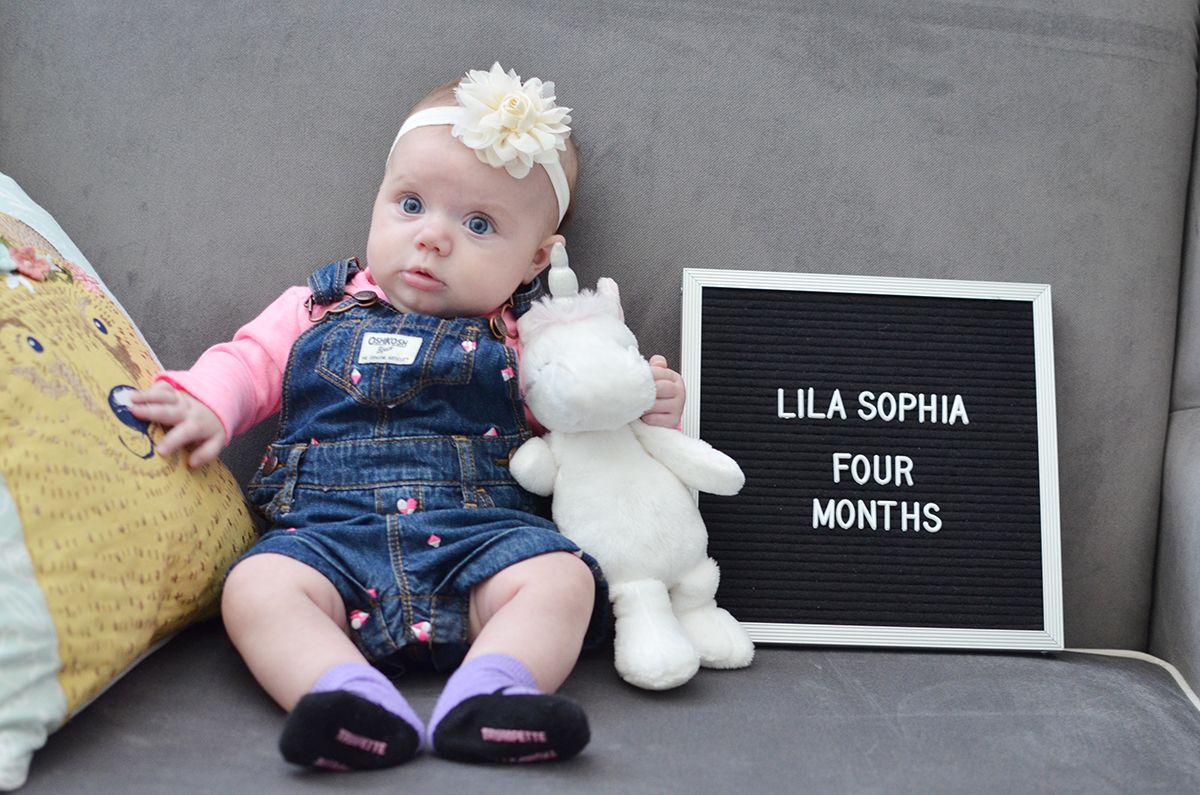 Reading: I have been a bad little bookworm! I got through half of You Should Have Known before I had to return it to the library. It had just picked up speed, too! Grr. But I am waitlisted for the new Cassandra Clare novel. Woohoo! School assignments have taken over my life. I basically just read articles about the importance of librarians. And you know, the other stuff I listed under "working on."
Watching: One way to tell that life is getting a little stressful is by the amount of TV I watch. It's how I relax my brain and melt into another world. Daniel and I have been watching The Magicians [season 2] and I assume we'll be starting Iron Fist together once it comes out! Like I have said a million times, it's so rare that we both enjoy the same show. Gotta take advantage.
In the evenings, before bed, I have been watching The Originals. It's okay! Just so much family drama. Definitely more of a soap. I really liked Vampire Diaries and have to catch up on the last two seasons, so I figured I'd get back into that world starting with a spin off.
Motherhood: LS is 4 months old! Crazy, right?? I still haven't put together her baby book, but keep shoving items in there to glue down and emailing myself little updates. After about a month of mostly smiles and giggles, she's started chatting again! I read that babies basically suck at multitasking, so while she was picking up new skills and becoming more aware of her world, she stopped babbling. Well now she does a little of both, with some very loud squealing in the mix. So basically she just keeps getting more adorable.
LS can reach her toes now, which appear to be quite fascinating. A habit I am attempting to break her of is chewing her fingers…le sigh. I hear that's going to be quite the battle. Her sleep habits have also possibly foreshadowed what is to come… My favorite new "skill" she has picked up are her neck nuzzles. I just melt away when she sticks her little face into my neck and wiggles around. Seriously. Who even am I. 🙂
xoxo