I am a box mix girl, but a while back I found an amazing cupcake [and frosting] recipe. I had never made anything from scratch, but the extra efforts were definitely worth it. The frosting was rich and the cupcakes were melt-in-your-mouth moist and delicious.
Instead of using just coffee, as stated in the original recipe, I added Brooklyn Bean Roastery hot cocoa in, as well. So it's more of a mocha, really. 🙂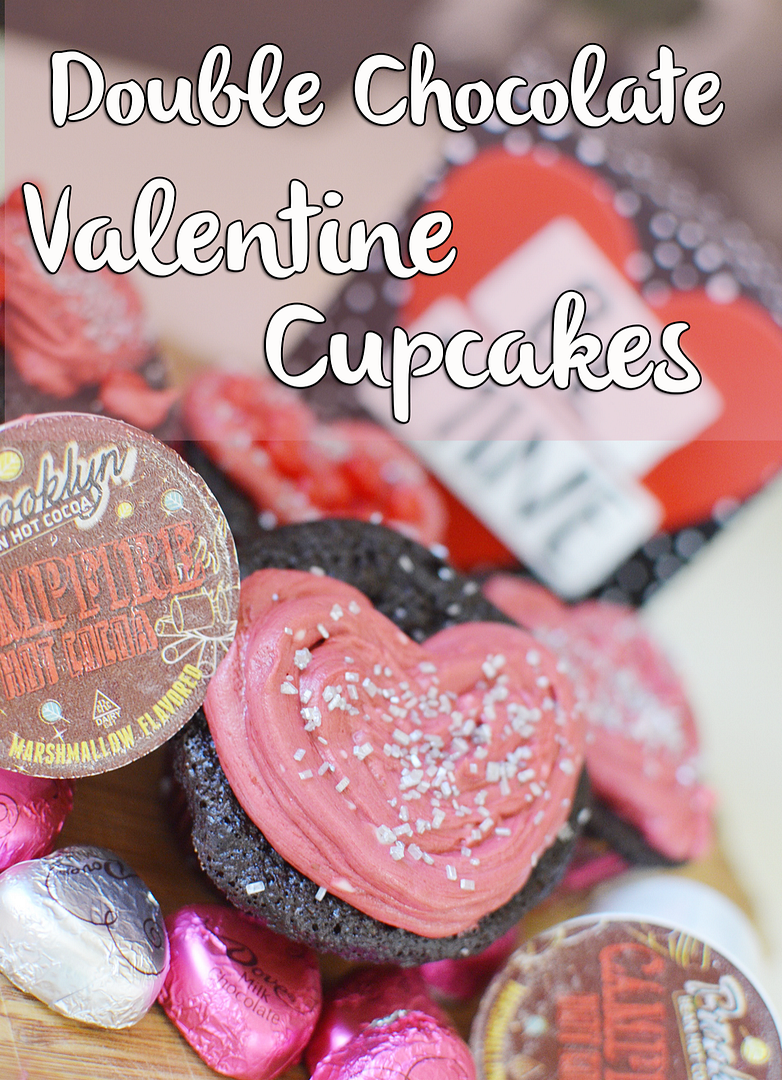 Double Chocolate Valentine Cupcakes
Cupcakes
1 3/4 cups all purpose flour
3/4 cup cocoa powder
2 cups sugar
1 tsp baking soda
1 tsp baking powder
1 tsp kosher salt
1 cup buttermilk [shaken]
1/2 cup vegetable oil
2 eggs [room temp]
1 1/2 tsp instant coffee granules
1 cup freshly brewed Brooklyn Bean Roastery hot cocoa
1 tsp vanilla extract
Preheat oven to 350 degrees and line cupcake tray with paper liners.
Sift flour, sugar, cocoa, baking soda, baking powder, and salt into a bowl and mix on low speed until combined.
In another bowl, combine buttermilk, oil, eggs, and vanilla extract. With the mixer on low, slowly add the wet ingredients to the dry ingredients. Add the coffee granules to the cup of hot cocoa and stir to combine, scraping the bottom of the bowl with a rubber spatula.
Distribute the batter [about 3-4 tablespoons] into the prepared trays.
Bake for 10-22 minutes or until a knife comes out clean. Let cool for 15+ minutes and frost.
Frosting
1 cup unsalted butter [2 sticks]
2 cups powdered sugar
2/3 cup hazelnut spread
1 pinch kosher salt
1 tsp vanilla extract
1/4 cup brewed Brooklyn Bean Roastery hot cocoa
2 tablespoons heavy whipping cream
Half a tube of hot pink food dye
decorations of choice [silver sprinkles, red hots, etc]
Beat butter and powdered sugar together on low. If it remains clumpy, nuke for about 20 seconds.
Add the chocolate hazelnut spread and increase the speed to medium. Beat for 2 minutes.
Add the vanilla extract and salt and mix for an additional 30 seconds.
Add the whipping cream, brewed cocoa, hot pink food dye, and beat for about one minute.
Scoop the frosting into a Ziploc bag and snip a corner.
Make sure your cupcakes are cool and frost away. 🙂
**I recommend sprinkling a pinch of salt to each cupcake once you are finish frosting**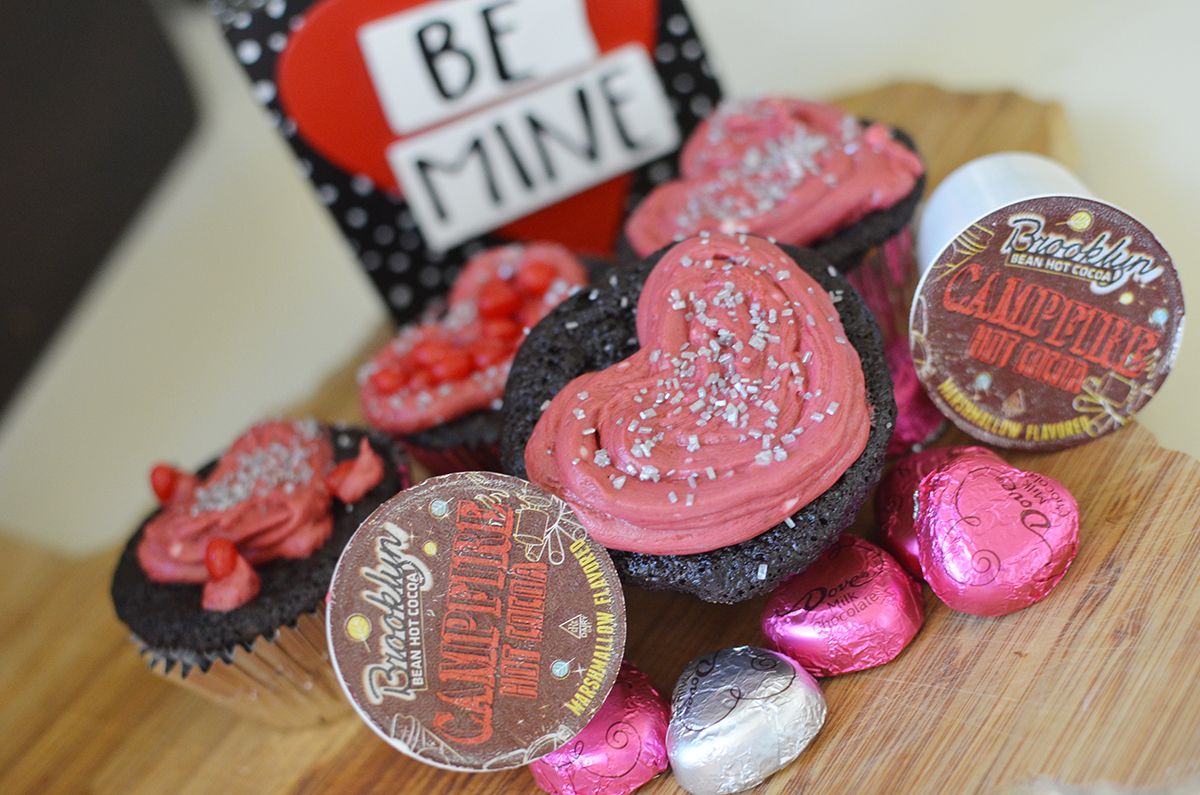 Don't forget that I am a Brooklyn Bean Roastery ambassador! Contact me if you'd like a sample pack! What is your favorite kind of coffee or cocoa?
xoxo