This post is sponsored by BabbleBoxx.com on behalf of Single Edition Media.
All opinions are my own.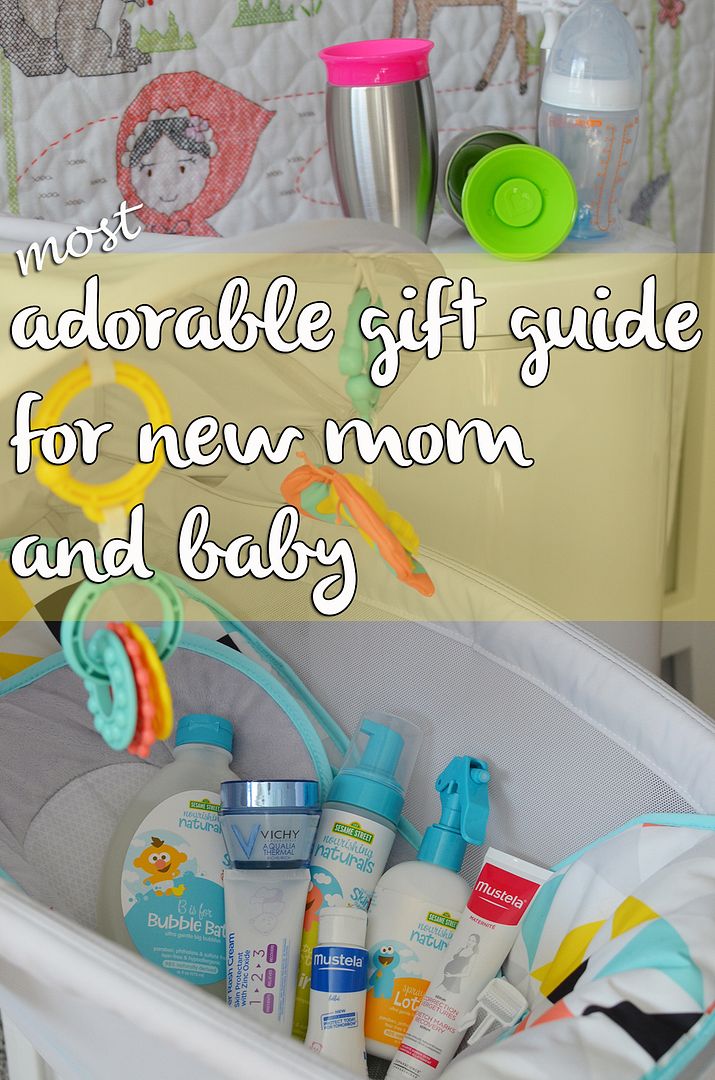 As a new mom, my scope into mommy and baby brands is pretty limited. I tend to see the same big brands on TV or big stores, which is why it is such a wonderful opportunity to receive a Babbleboxx and try out these different items. Honestly, I hadn't heard about some of the brands, and they are pretty impressive. Each product is so well made and useful that I am happy to share my reviews with you in the form of a new mom gift guide!
Adorable Gifts for New Mom and Baby
Sesame Street Nourishing Naturals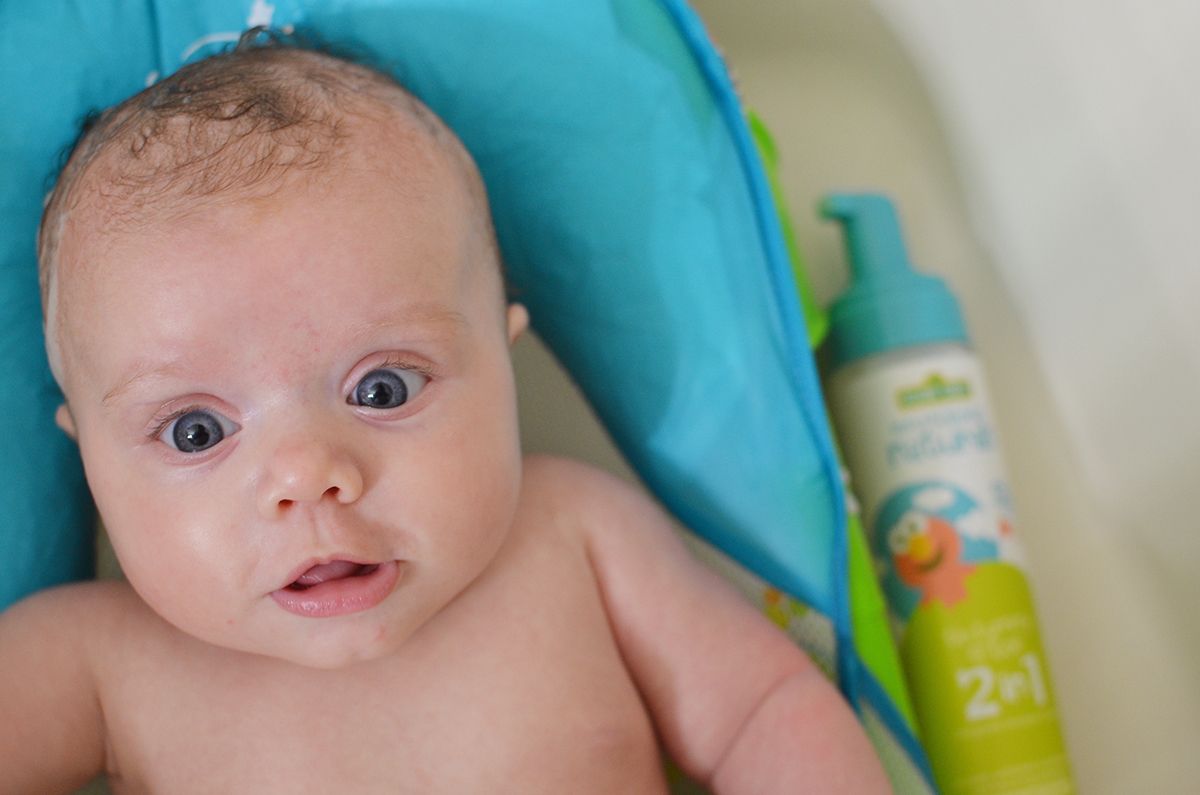 How cute is this Sesame Street Nourishing Naturals bath set? I immediately fell in love with the packaging, and the formula was no disappointment either. The bright colors/contrasts caught LS's attention, and I especially enjoyed the ease of use – especially the baby shampoo and body wash because it comes out as foam. The trio includes B is for Bubble Bath, Tip, Tummy & Toe 2-in-1, and Spray Me Lotion.
I can already imagine LS in a year or so, taking some bath time responsibilities with these products. And no worries either, they are paraben free!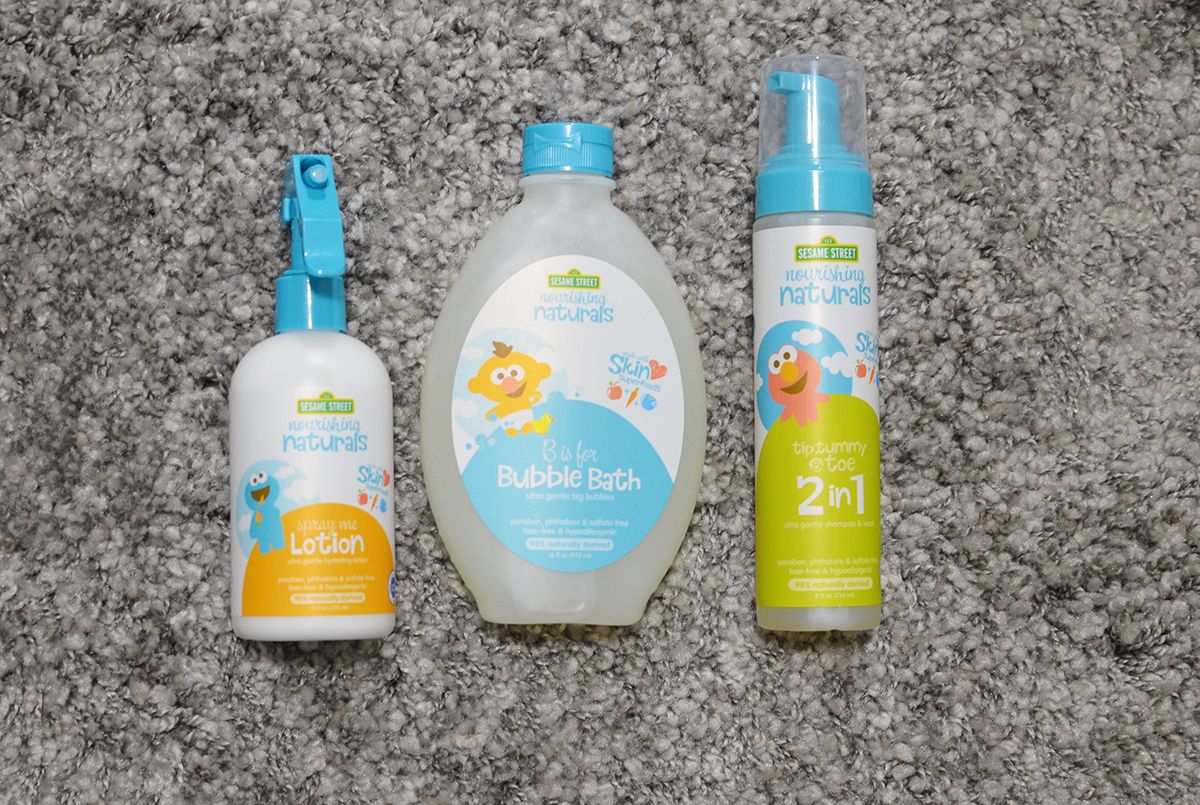 Mustela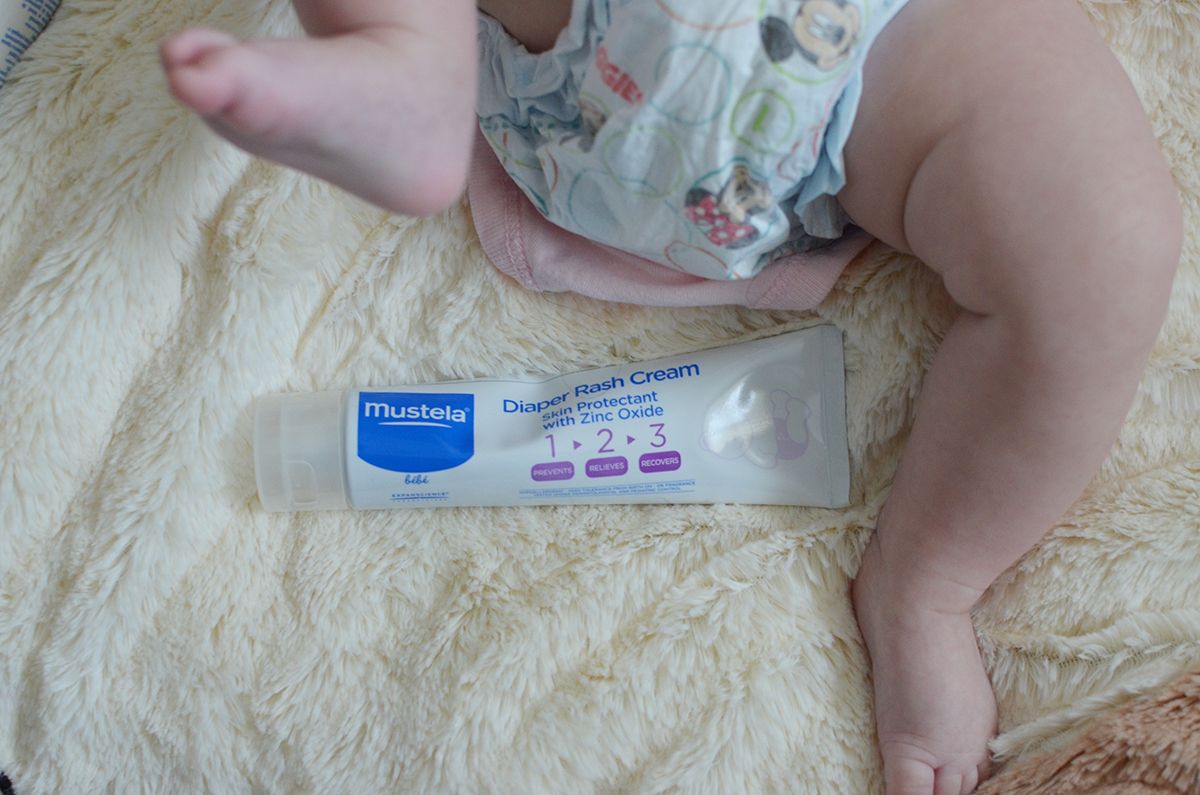 Mustela is another brand I'm so happy to have discovered through the Babbleboxx. I started using the Diaper Rash Cream 123 right away because LS actually developed a minor rash. Compared to other brands, the lotion goes on smoothly, and is therefore a lot easier to squeeze out of the tube.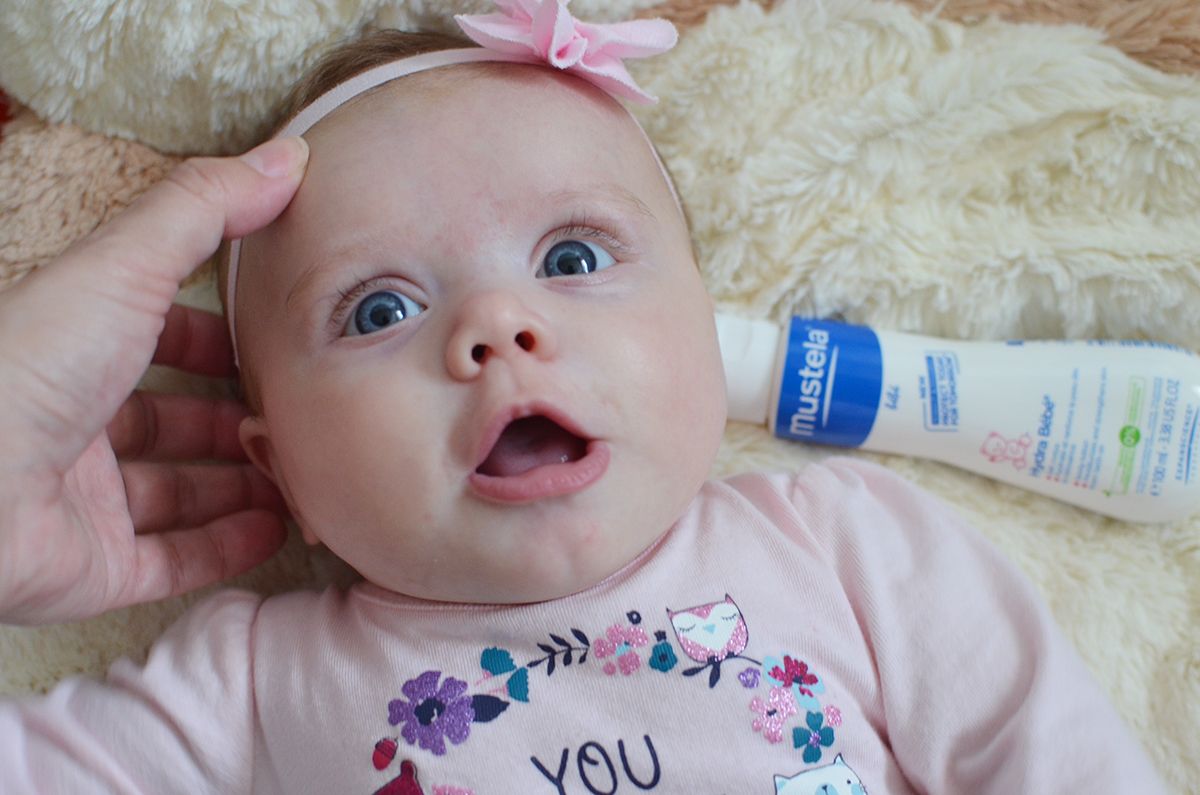 My favorite Mustela product is Hydra Bebe Body Lotion. It smells amazing, and the bottle is small enough to carry in LS's diaper bag. She has a bit of cradle cap left on her head and I try to moisturize it often to prevent flaking.
I even received an item for myself in this package: Mustela Stretch Mark Recovery Serum. I am one of the lucky women that didn't have stretch marks on her tummy after giving birth [genetics? moisturizing routine?], but that doesn't mean I don't have them elsewhere. My cup size basically doubled! Again, the lotion smells lovely, and I use it daily post-shower.
Maybe it's the plant based ingredients that make their products smell and feel so good! It's nice to know that Mustela has also ensured that their products are 100% safe for mother and child.
With code Babblebox17 you can get 15% off sitewide through February 11th!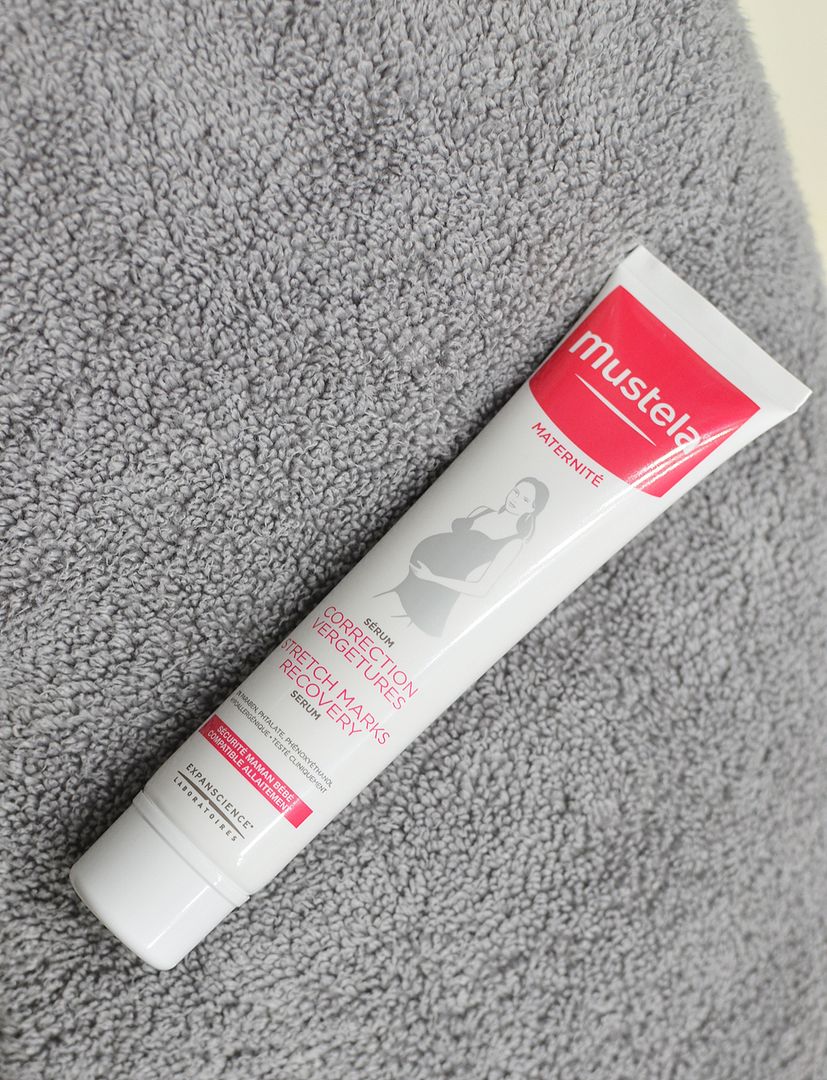 Fisher Price Premium Rock 'n Play Sleeper
with SmartConnect™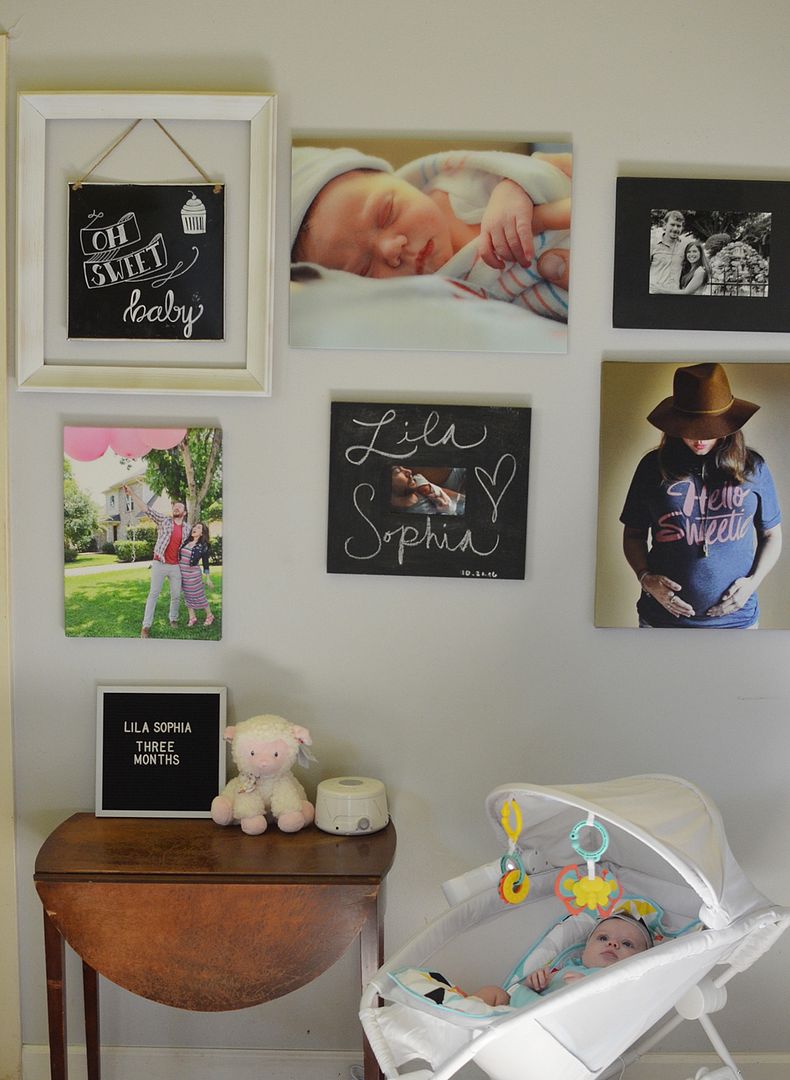 Fisher Price sent LS an "entertainment center," as I like to call it. The Premium Auto Rock 'n Play Sleeper is an amazing soother. Since LS became incredibly aware of her surroundings a month or so ago, the light show projection seems to calm her down. You heard right, this rocker cycles through 3 images, rocks hands-free, vibrates, and plays music. Best of all, I can control all these features from my phone, which allows me to relax while keeping an eye on LS.
I placed ours next to the bed so I can watch TV and pump while LS snoozes away. The colors are so bright and fun, and when the sleeper is not in use, I fold it up and store it in a corner.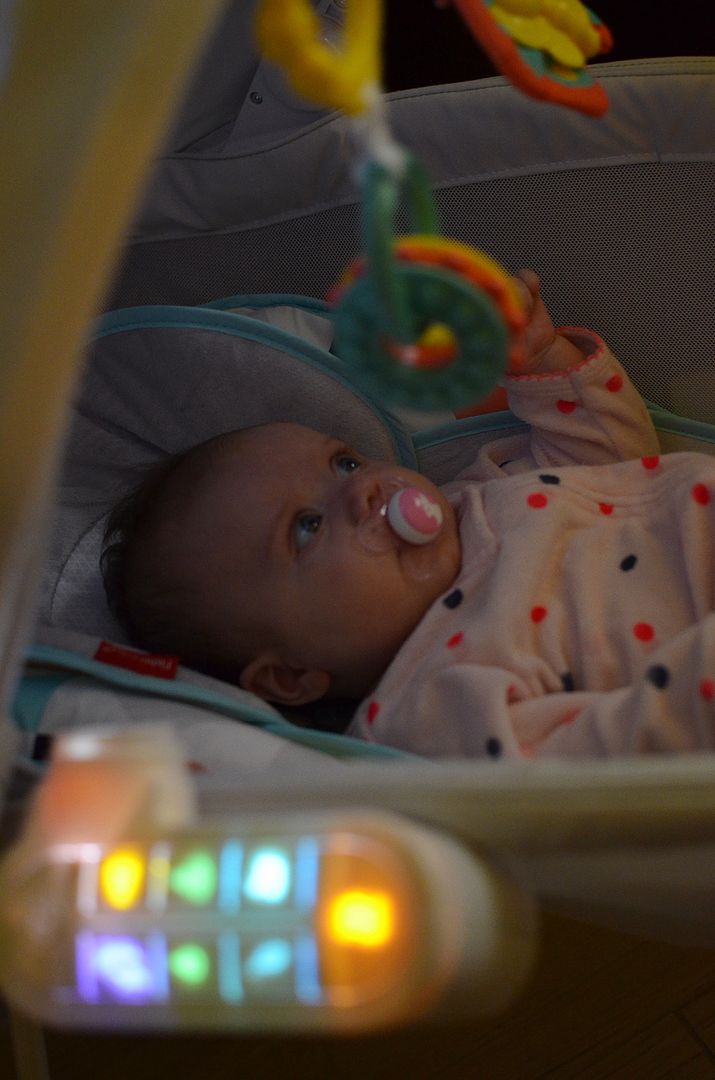 munchkin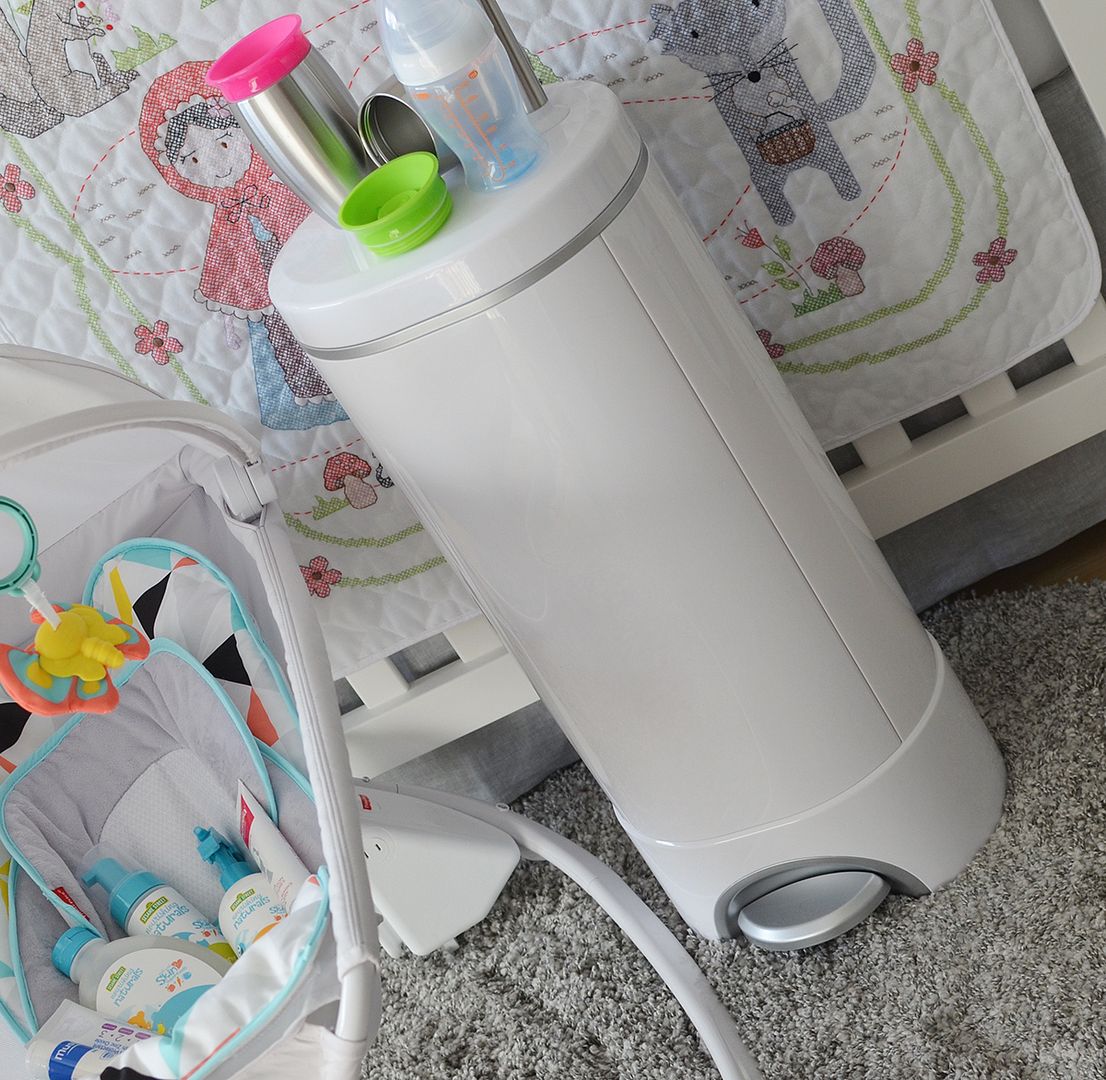 Have you ever seen a more stylish diaper pail? I love how the sleek design fits into LS's nursery. Arm & Hammer baking soda cartridges work wonders with odor control, Combine that with the self-sealing system and the Munchkin STEP Diaper Pail even smells wonderful. Is that weird to say? The pail also has a child-lock, which is super helpful because at the rate this child is growing she will be getting into everything.
The absolute coolest thing about the diaper pail is that for every one sold, Munchkin will plant a tree!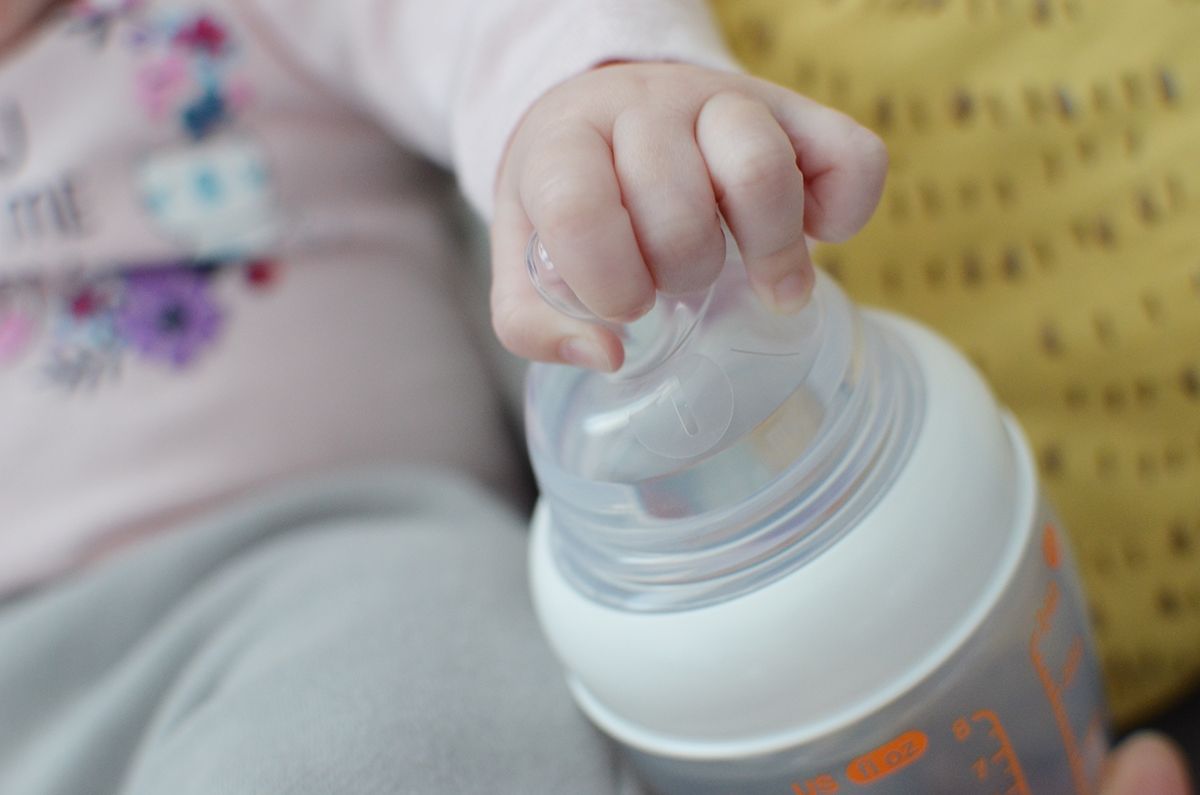 There are a few different bottles around this household, but the Latch Bottle design is especially intriguing. It's supposed to ease the transition from breast to bottle, thanks to the silicone accordion nipple. I am hoping this means there is a better transition when it comes to the sucking action. LOL
The blue tip at the bottom of the bottle is actually an "anti-colic valve," which was interesting to read about.  That little rubber tip prevents air bubbles, which in turn reduces gas and fussiness. Hooray!
The 360 degree rim on these two sippy cups is awesome. I have a feeling LS will catch on pretty quick, especially with how observant she is of adults. It's like she's judging me whenever I have  sip of wine…ha!
But really, the Miracle 360 Cup also supports normal muscle development in the mouth, which I never even thought about when looking at sippy cups. They are really easy to clean, too, even moreso with the help of the Shine Stainless Steel Bottle Brush [which also has a soft rubber nipple brush in the handle!].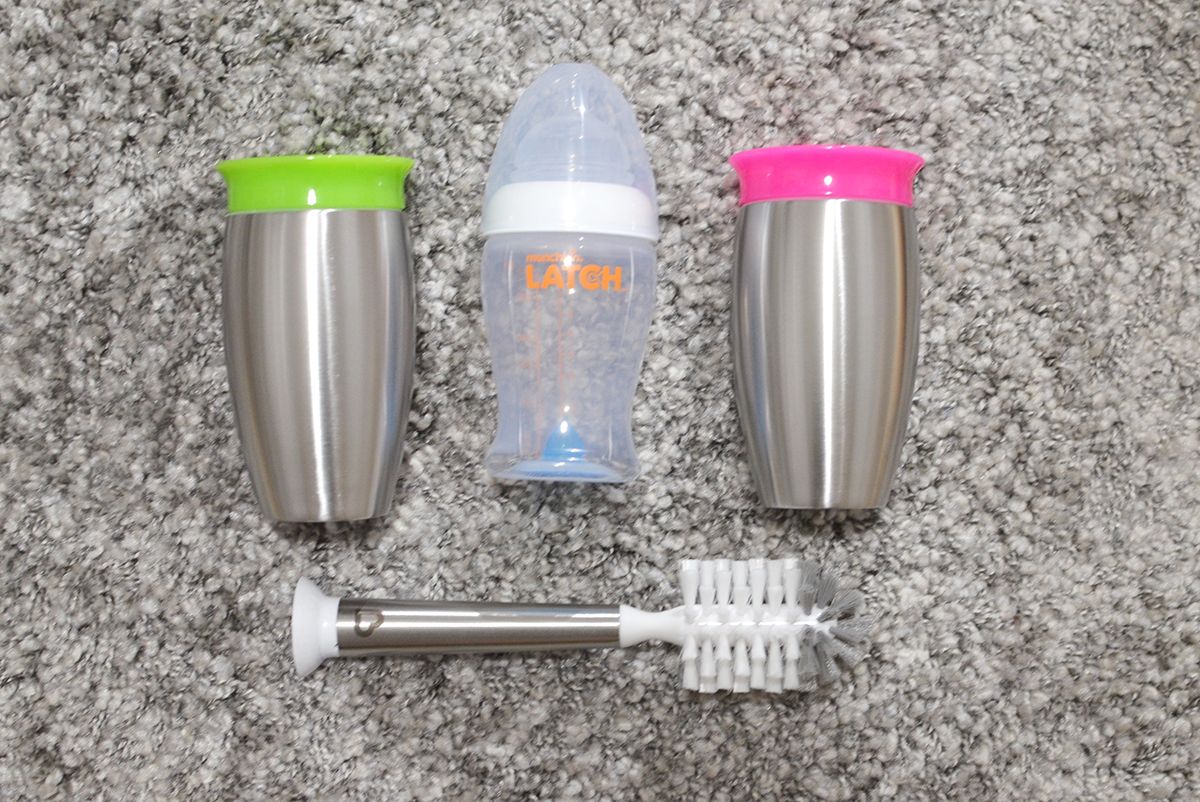 Vichy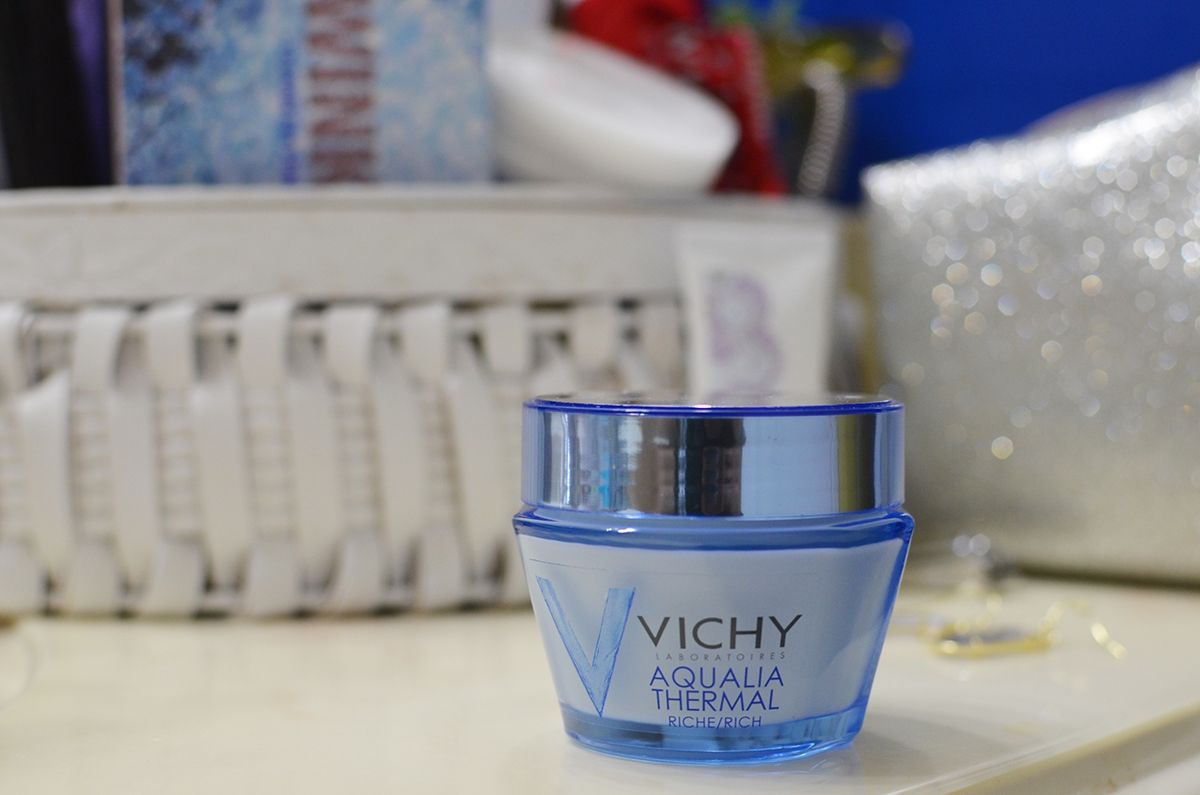 The last item is just for mommy: Vichy Aqualia Thermal Dynamic Hydration Rich Cream. Say that 5 times fast! The folks at Vichy are aware that moms forget to take care of themselves all too often, which is why they've developed a 48 hour lasting hydration formula! I can vouch that my skin has felt so soft since I started using the cream moisturizer. The texture leaves a velvety soft finish, which I'm sure LS appreciates. I haven't had any breakouts either because it's an oil-free formula, thank goodness. The scent is subtle, too, and it doesn't hurt that the design is pretty enough to leave sitting out. 🙂
Enter BABBLE at checkout for 20% off and free U.S. ground shipping!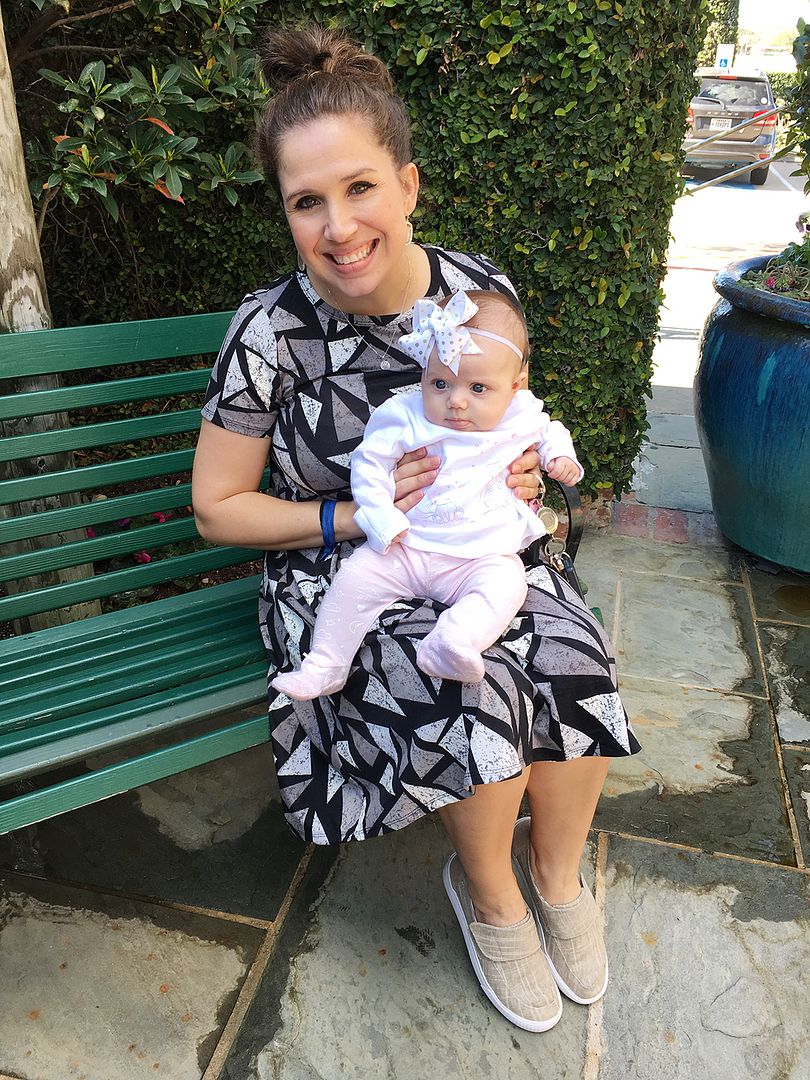 Have you tried any of these brands or products before? Do you have a favorite?
xoxo