Today's post is sponsored by Smoothie King, but my content and love for their Meal Replacement Smoothies is all my own! Take the challenge as part of a low-calorie diet and daily exercise program. Weight loss depends on individual needs.
Since my darling LS has come into this world, I have felt pretty frumpy. The C-section healing process was so drawn out and complicated that I didn't want to set any weight goals for myself – especially while I was breastfeeding. The problem then became lack of restraint when it came to food. True, breastfeeding made me hungrier at first, but as I am about to hit my third month, my body has adjusted and my sweet tooth is taking it's toll.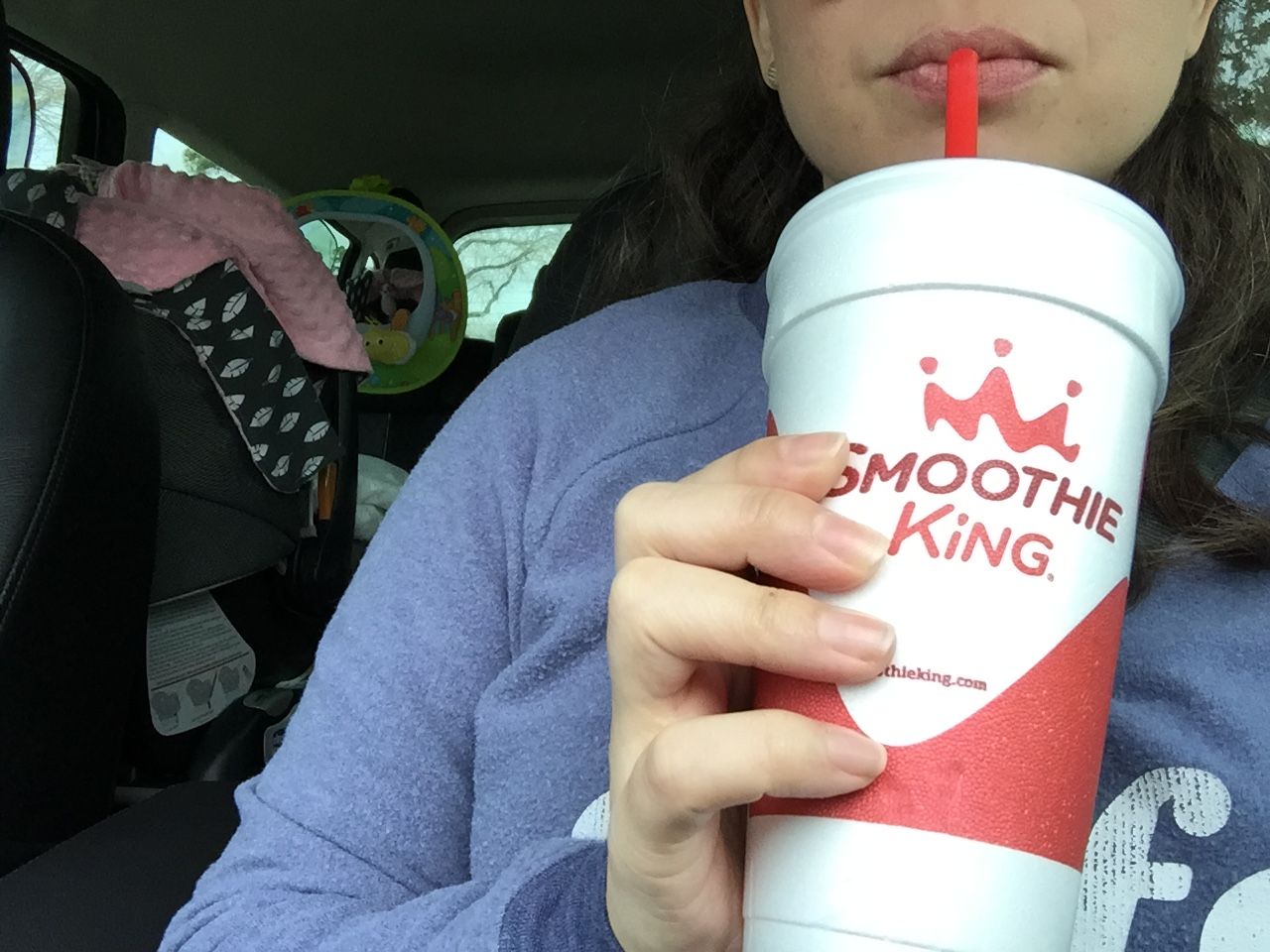 When I was approached about Smoothie King's Change A Meal program, I was immediately intrigued. Daniel and I love our neighborhood Smoothie King! And now that we have a kid, the drive-through has saved us [specifically me] from hauling the carrier inside to place an order.
The Change A Meal Challenge allows you to choose from over 20 different Meal Replacement shakes, all under 400 calories, with up to 10 grams of protein. My absolute favorite has been the Pineapple Mango Greek Yogurt smoothie. You're supposed to replace one meal a day with a smoothie and I chose breakfast because I feel like it's where I do poorly since having LS. I'm usually scrambling to grab something quick before I breastfeed in the morning, which ends up making me hungrier, which leads to excessive snacking. Along with a more nutritious and filling breakfast, I also have more energy!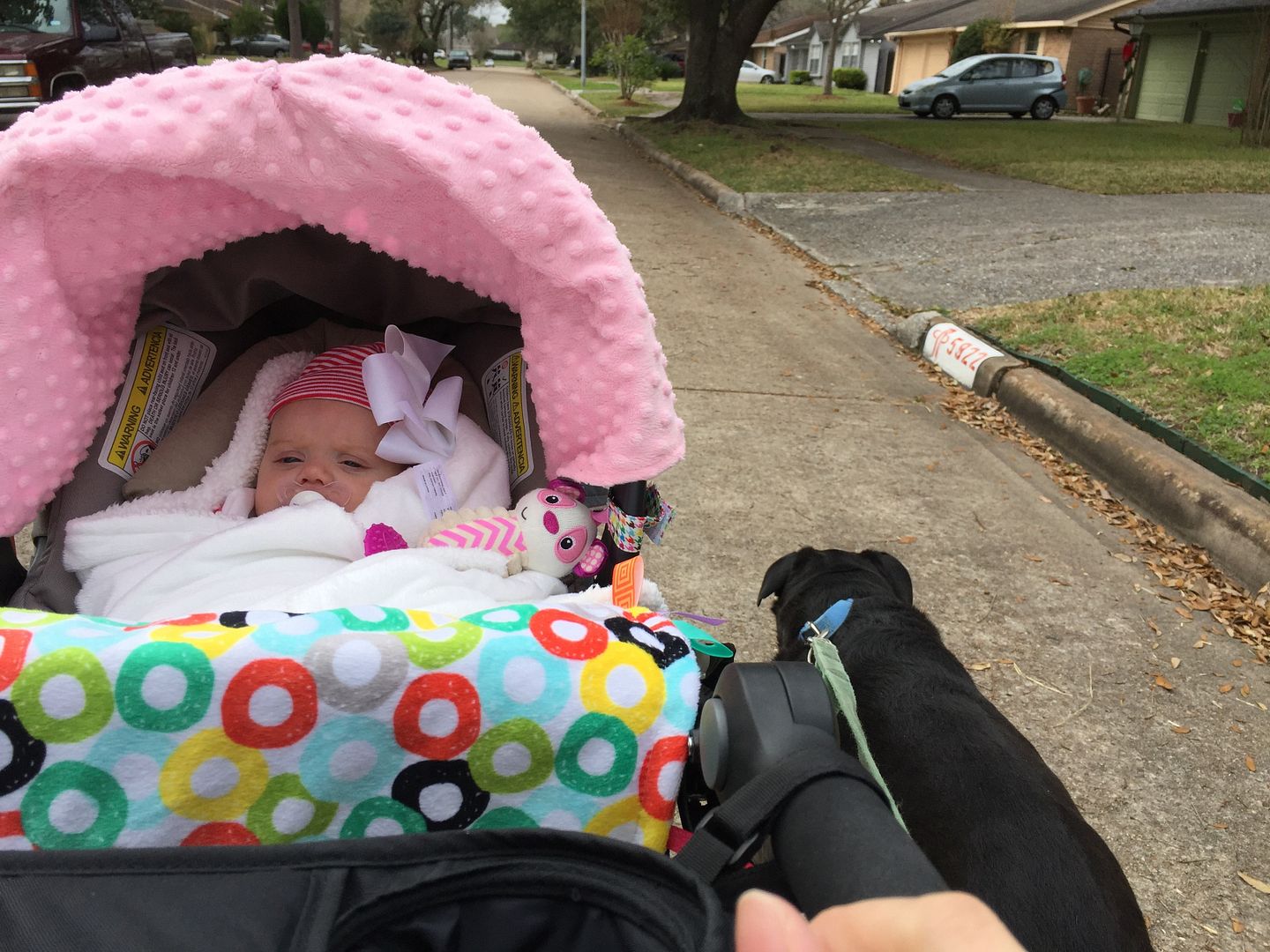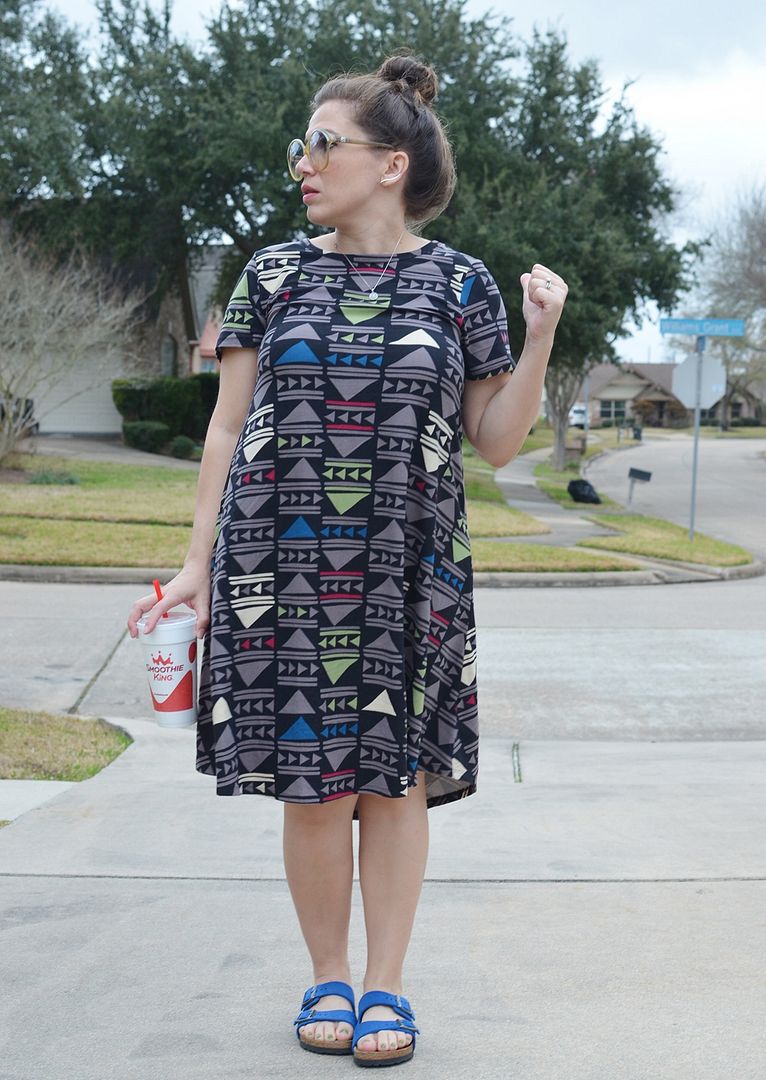 Along with the meal replacement, you're supposed to add 30 minutes of exercise into your day. I'm a pretty active person, so this part wasn't too difficult, especially since I'm really taking advantage of my jogging stroller! LS has been so much more alert lately, it's been a joy watching her examine her surroundings, especially with the sky reflected in her eyes. I know Osa appreciates the stroller, too, because she knows when I bust it out it's time for a W-A-L-K. 🙂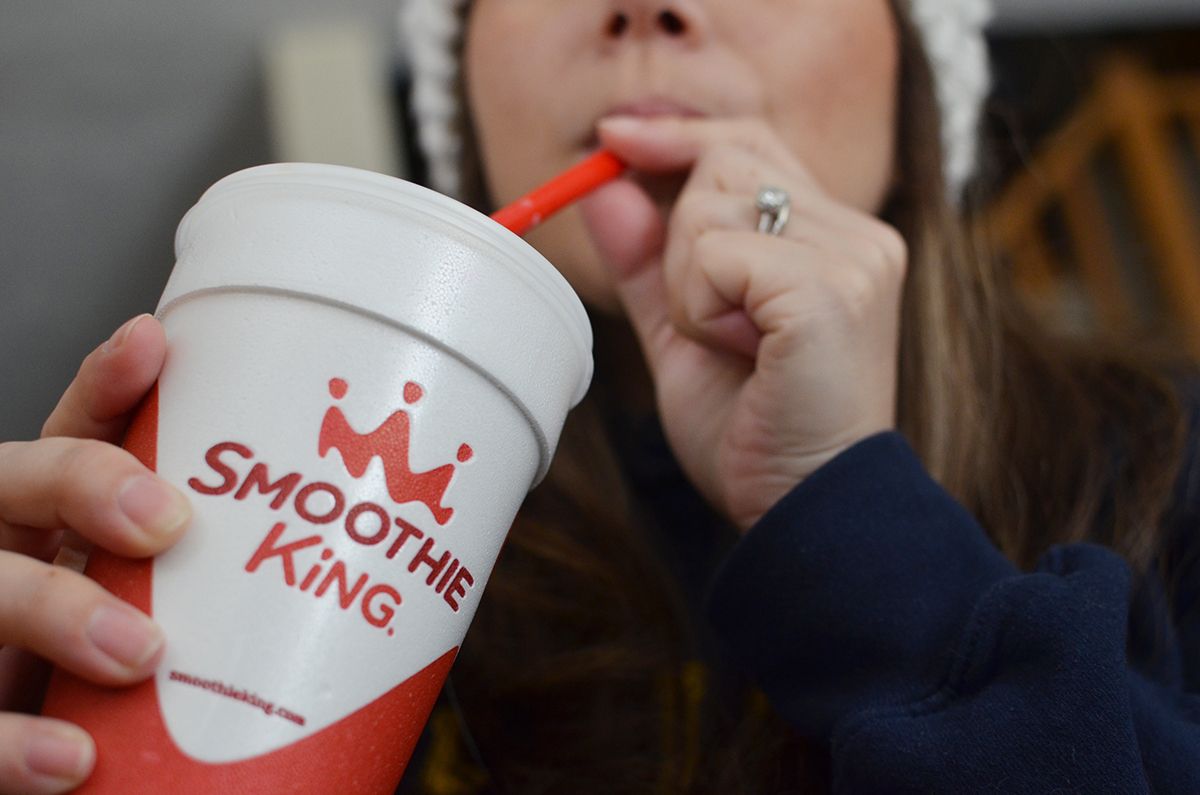 My birthday is coming up and I am about a pound away from my pre-pregnancy weight. Hopefully, as I continue Smoothie King's Change A Meal Challenge I'll be able to celebrate by then! No pressure, though. I'm already feeling pretty great, and that's really all that matters!
Are you looking into the Change A Meal Challenge for your own goals? Check out the program and let me know which smoothie I should try next!
xoxo
p.s. If you post photos of your progress throughout the challenge [#changeameal] you could win a $500 Smoothie King gift card, FitBit, or a bike!