This post is sponsored by World's Best Cat Litter™ and the BlogPaws® Pet Influencer Network™. I am being compensated to help share World's Best Cat Litter but we only share information we feel is relevant to our readers. World's Best Cat Litter is not responsible for the content of this article. #WasteLessLitter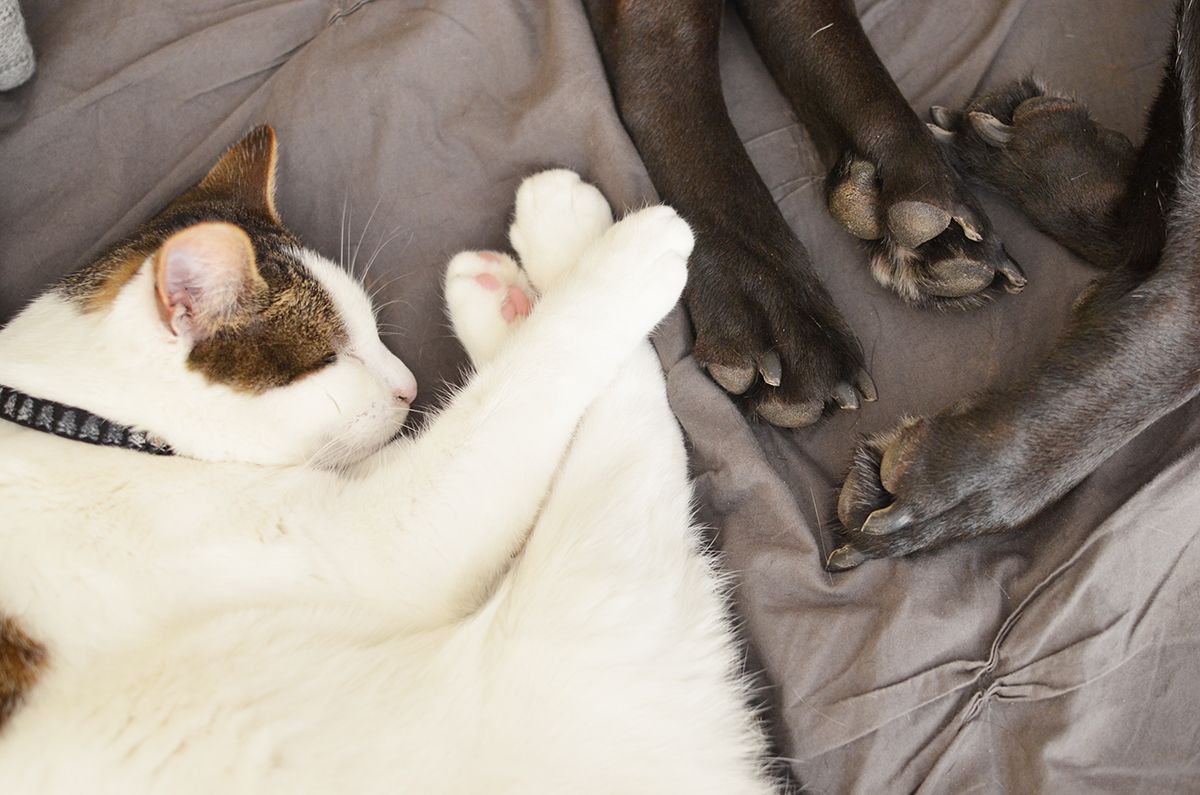 Since returning from the hospital with a new member of the family, I have tried to make sure my fur babies continue to feel loved. Things were a little hectic at first, but I wanted Rory and the dogs to make sure they knew they were still important members of this family.
At first Rory rebelled by peeing in different spots in the house. I finally caught her in action, which led to some scolding, followed by trying different ideas with her litter box.  Clean it more often? Leave the lid off? Move it somewhere else?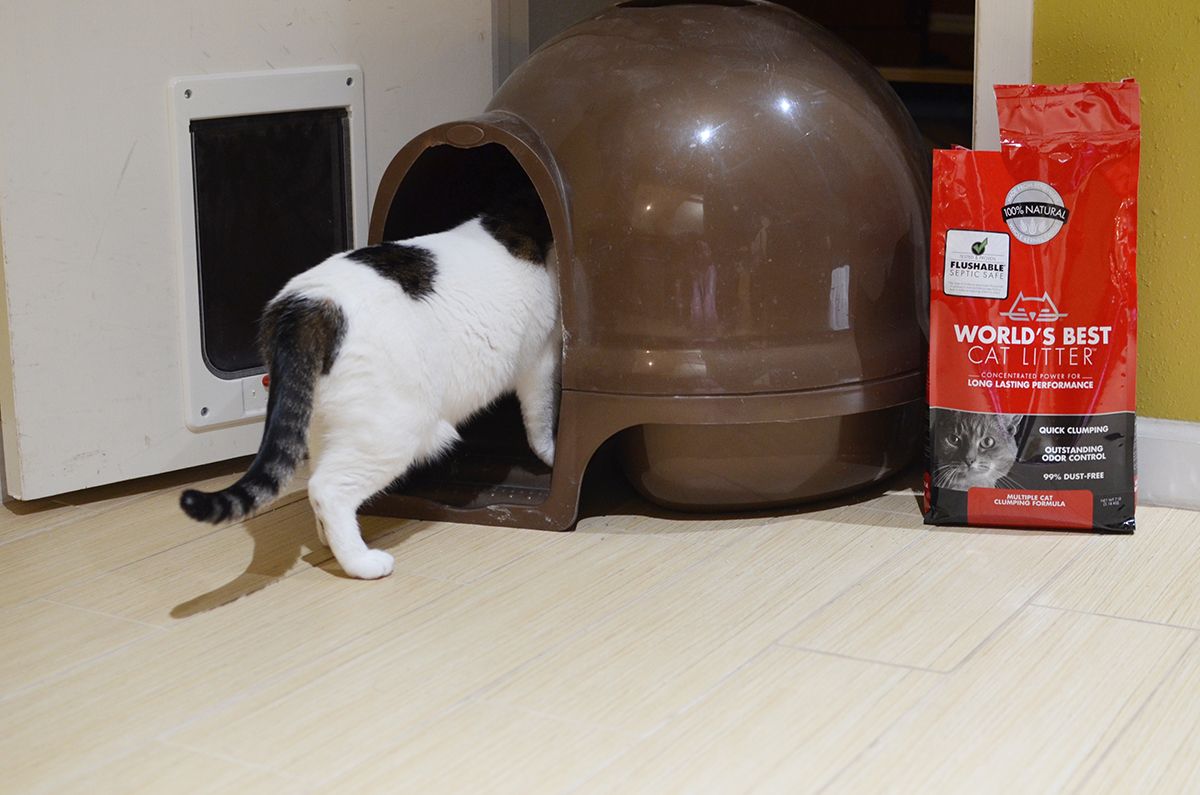 This opportunity with World's Best Cat Litter™ came at the perfect time! I was pretty excited to try something new, and the fact that a bag much smaller than the boxes we have been purchasing lasts a whole month is amazing to me. Rory sniffed around at first, but was immediately curious. I even noticed her going in and out of her litter box a bit more frequently. And guess what?? I have yet to find a rogue pee spot!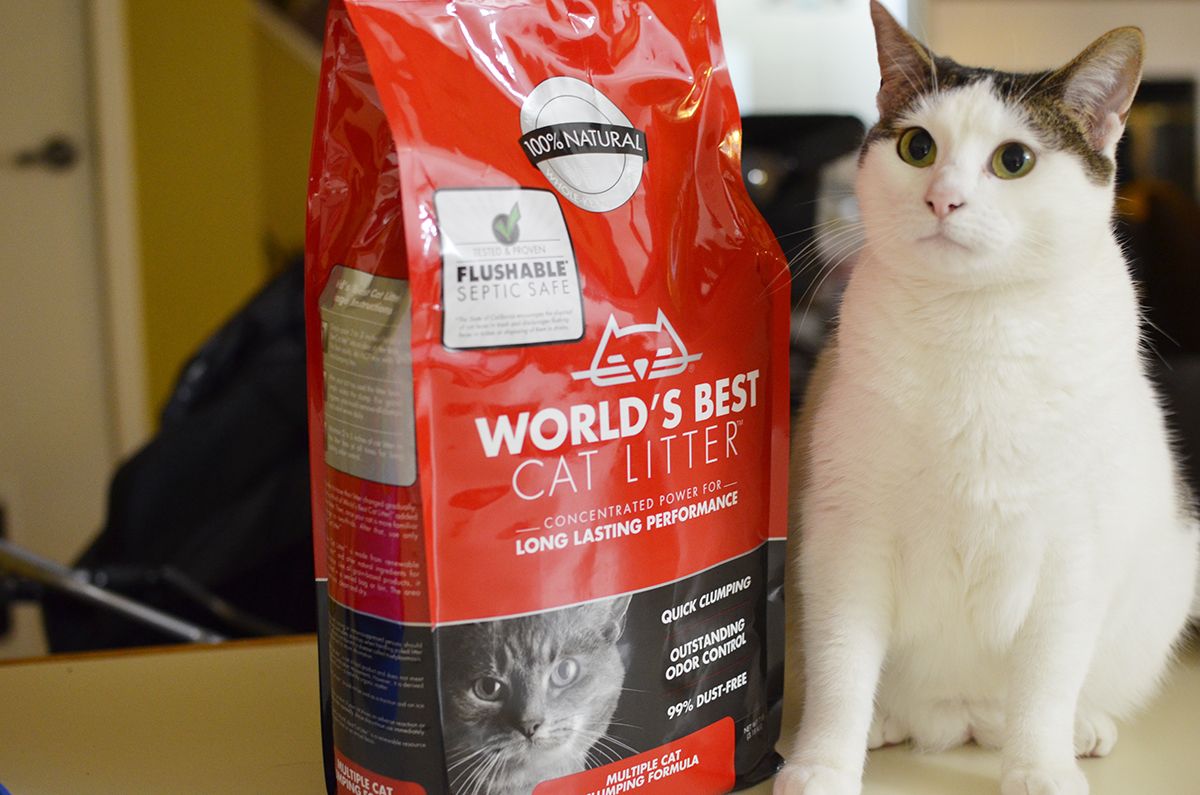 Because Rory's cat box is in such a public spot in our house, Daniel immediately noticed that the it absorbed the odors much better than our previous litter. Other than the cat door, you wouldn't know there was a litter box behind the closet door in the living room!  The magic behind World's Best Cat Litter™ is that they use naturally-absorbent and sustainable [AKA planet-friendly!] corn, which is why only a 2-3 inch pour is required. And the clumps are much easier to scoop out – they form quicker, which means I don't have to scrape the sides of the box anymore.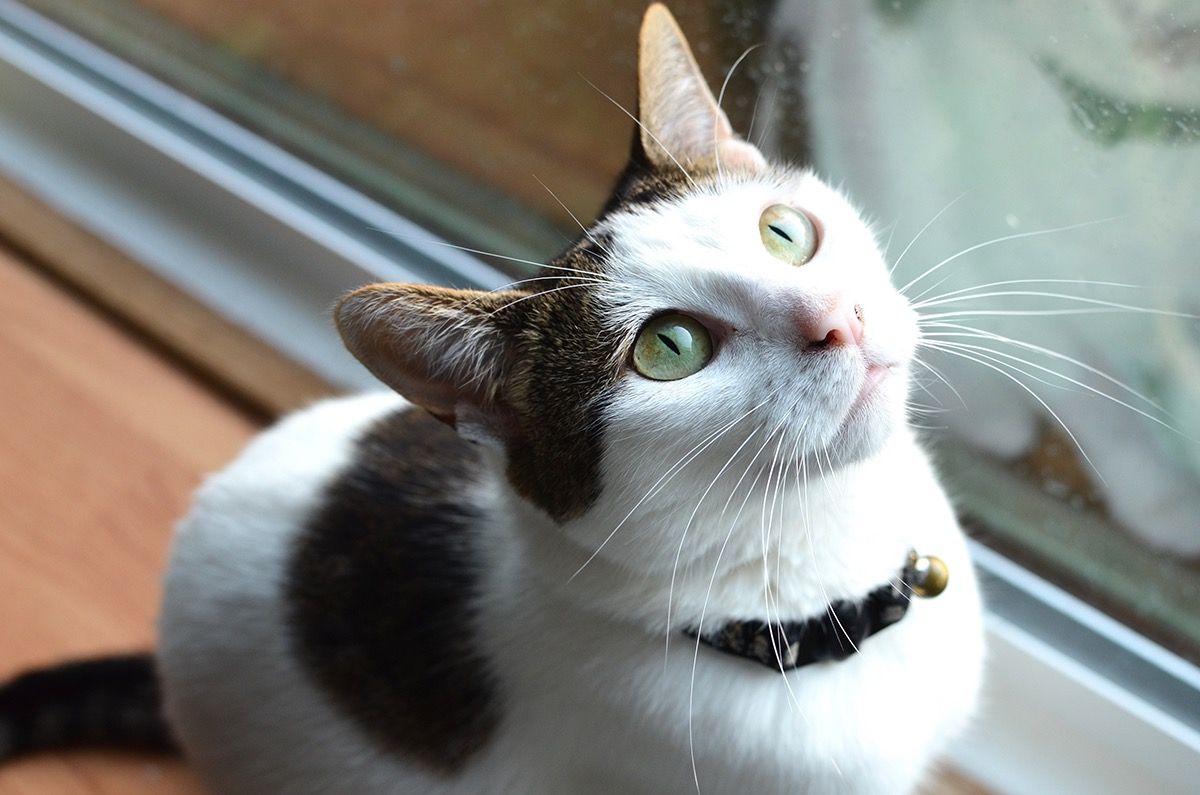 It's no wonder the brand slogan is "Think about your cat. Not the box." I feel like Rory is happier with her cleaner litter box, which is just one small way we can show her we care about her comfort. It doesn't hurt that with World's Best Cat Litter we use less to get more, too. The convenience really does allow us to pay more attention to Rory, and less on her not-so-stinky-anymore cat box. 🙂
Are you pretty focused on your cat box? Give World's Best Cat Litter a try and save $2.00 by visiting www.WasteLessLitter.com. Then find it on the regular in your neighborhood!
xoxo
p.s. Keep up with their social media for cute cat photos and information. 🙂
This is a sponsored conversation written by me on behalf of World's Best Cat Litter. The opinions and text are all mine.