Before December is long gone, I wanted to share my first ever ugly Christmas sweater. I am grateful for this collaboration with UglyChristmasSweater.com because it was just in time for me to see Rogue One!
Scroll down to win your own sweater – there are loads of Star Wars themed sweaters, bands, and traditional.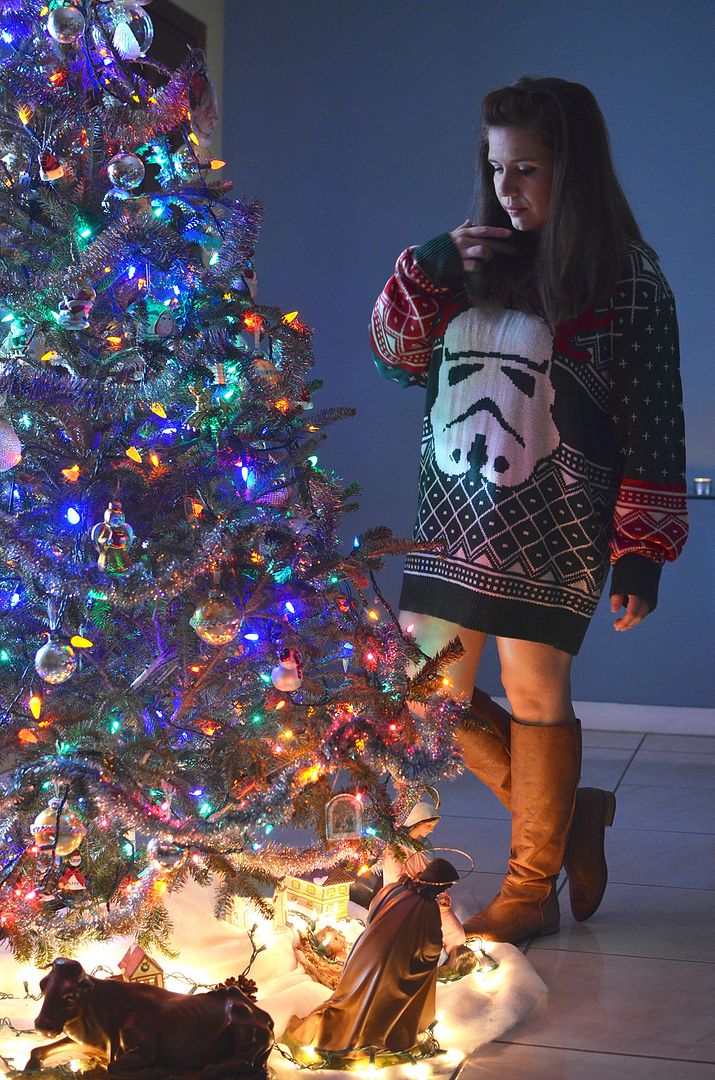 I wore my Storm Trooper reindeer sweater to a few holiday events, and it was definitely a hit! Because of my weird sizing these postpartum days, I went with a large with intentions of wearing it as a dress, and then loaning it to Daniel next year for work!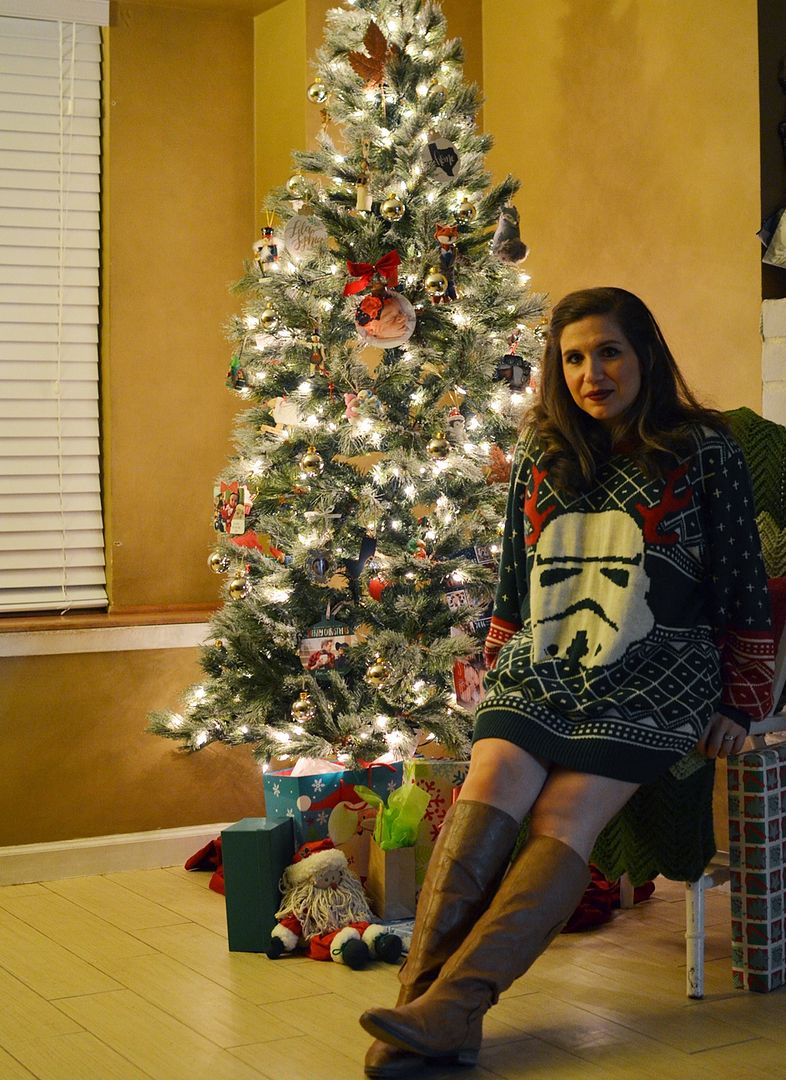 Storm Trooper Christmas Sweater  //  similar boots
International giveaway below – good luck! 🙂
xoxo
a Rafflecopter giveaway