I am obviously using the term "winter" very loosely because Houston is off and on chilly. 🙂
These photos are from a trip to the Renaissance Festival at the end of November. Daniel won free tickets and invited us all. After clearing it with LS's doc, we went and had so much fun walking around, taking in all the different costumes, taking photographs, and watching the boys shoot arrows and throw axes. ha!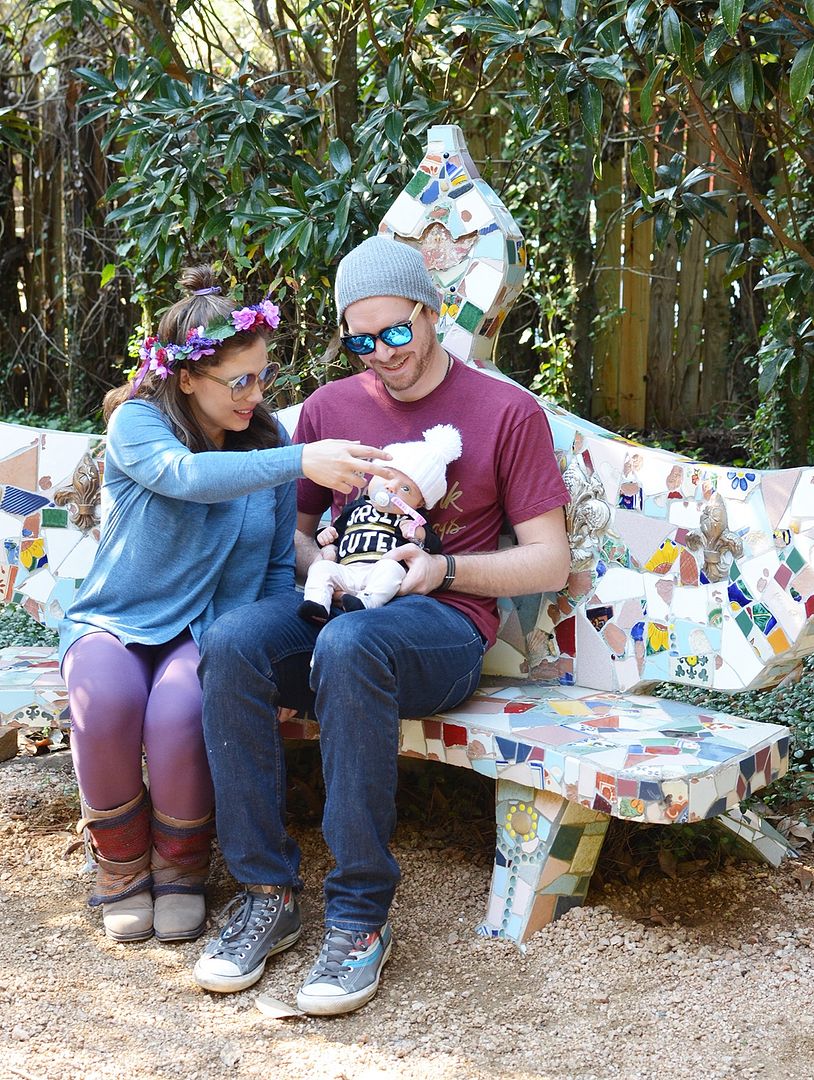 Working on: I started teaching online again and will be working on the two classes I am registered for after the holiday break. Other than that I am just trying to keep the house relatively tidy, raise a little baby, and attempt to work on my blog. Let's be honest, this baby has basically taken over my life. 🙂
Are you still Christmas shopping?? That's something else I am doing – checking off my list!
Anticipating: Traveling to Miami! We aren't going for too long, but I am definitely a little nervous to fly with LS. Not because of crying – I think I can control that by feeding her – but just germs in general. Luckily it's not a very long flight and I'm definitely going to have her nuzzled in my chest the whole time.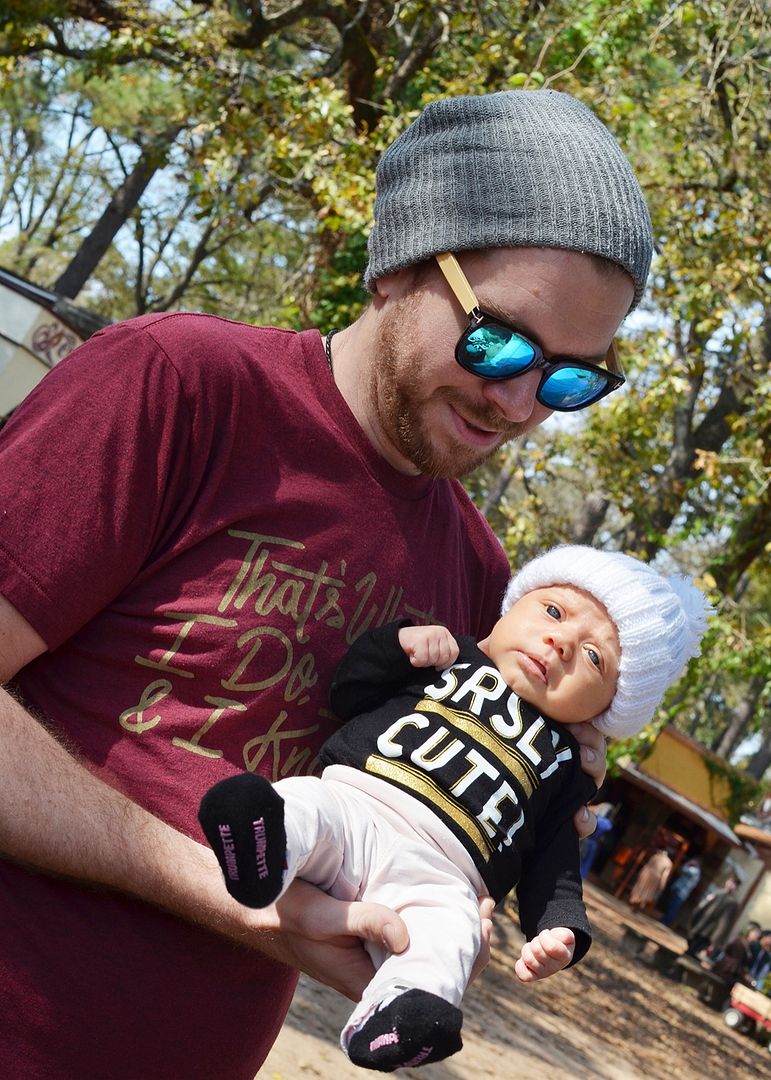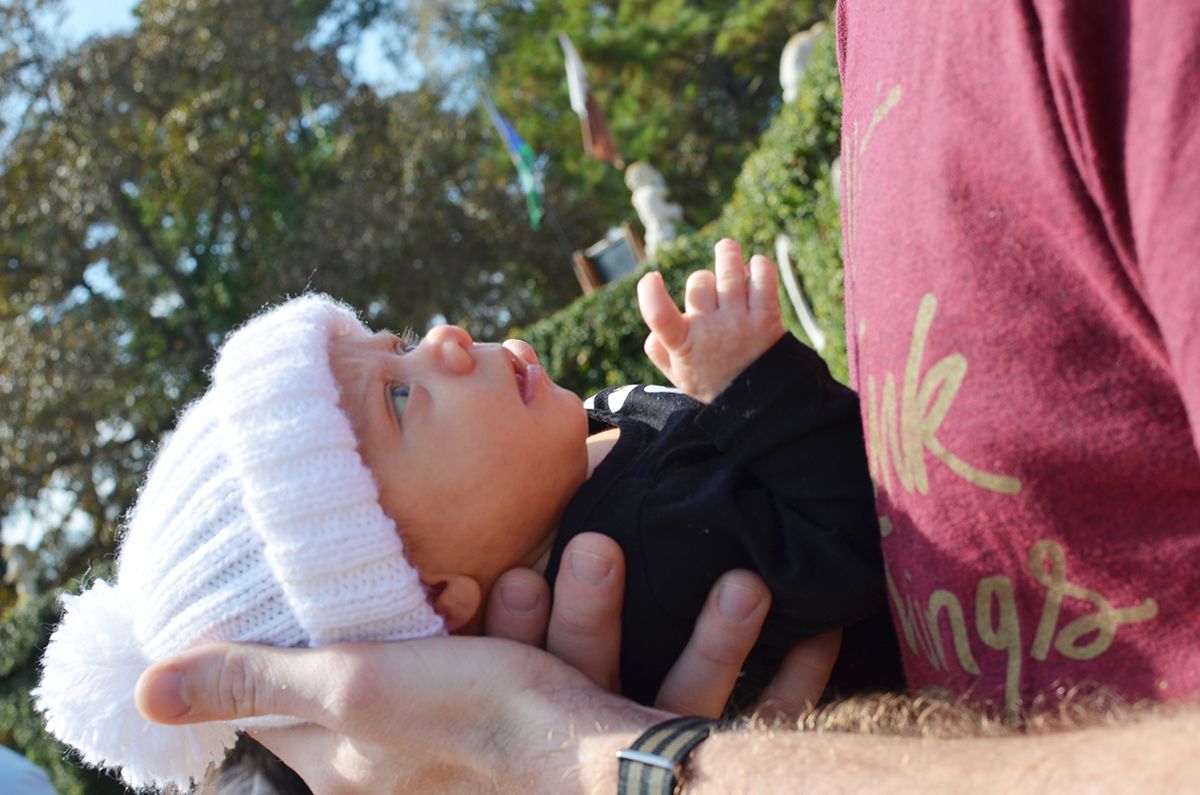 Listening to: Lots and lots of John Williams Pandora with LS, but I just switched my station over to "Merry Christmas, Happy Holidays" station – holla at some NSYNC for the holidays!
Eating: Getting to the grocery store has still been a challenge around these parts. One part baby care, one part laziness. Leftovers or food at my mom's is the norm! If I cook anything it's simple stuff like spaghetti or eggs.
Reading: I was about to drive by the library on an errand the other day and decided to grab a couple books to read while I can. I'll definitely head back for in-flight reading. Though now that you can download Netflix shows…I might do that instead. eek!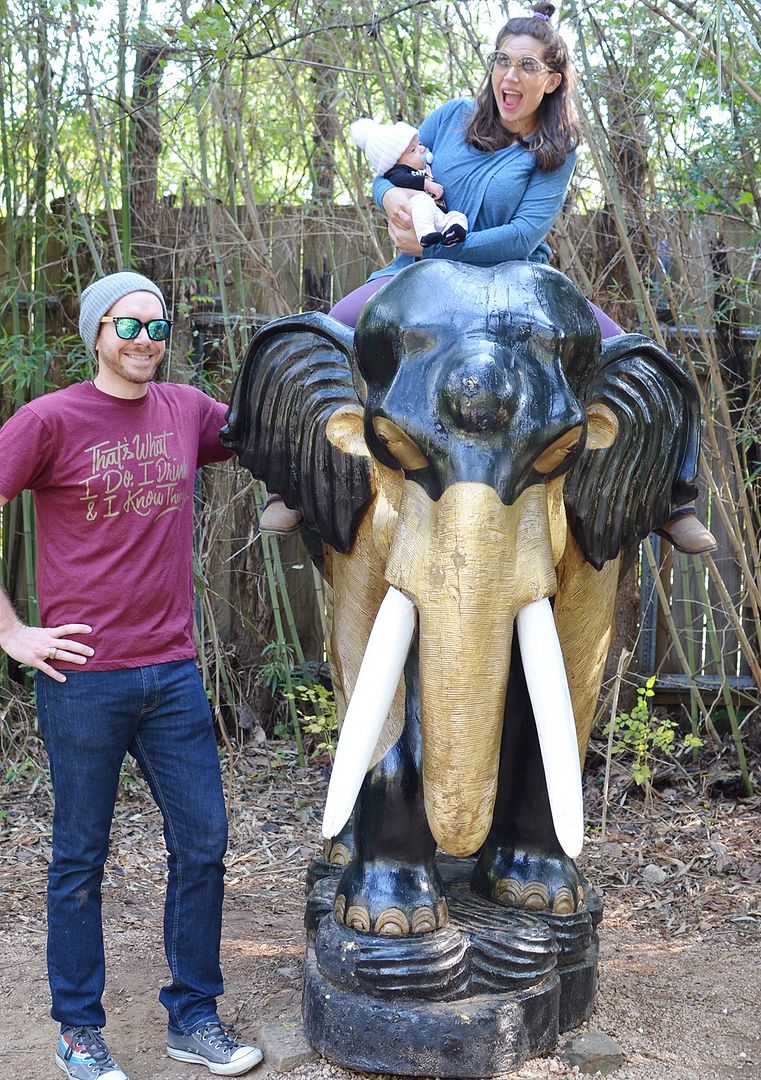 Watching: I finally saw Stranger Things! I put it off until post-baby and then did it all in one evening. Daniel came home from an outing with the guys and was surprised to see me watching it. ha! Lately, while feeding or pumping I've tried reading so I'm not just staring at my phone the whole time, but I also started watching Last Man Standing on Netflix. It's a nice background show…and super conservative. I'm surprised I enjoy it so much. :-/
Wearing: I have been the epitome of scrubby. I try to make my nursing tops look stylish, but I'm not quite sure my outfits come across that way. ha! A friend invited my sister and I to a LulaRoe party recently where I became super obsessed with the clothing. I had ordered a pair of leggings and a dress from an online party, but seeing the stuff in person is way different…and perfect for this postpartum "figure" of mine. ha!
Motherhood: Almost 7 weeks in and I'm having a blast! Some days are harder than others, of course, but overall I am very lucky. LS is pretty easy to figure out when she is crying: diaper, hunger, sleepy/comfort. She slept through the night twice recently, and almost made it through the whole night last night…I predict it won't be too difficult to make that a habit.
Mornings are my favorite. After her breakfast she makes silly faces and we lay in bed cuddling for another hour or two. Most afternoons we hang with my mom or run errands, and then Daniel comes home to hang with us and I usually have to work.
Surgery-wise I am feeling wonderful. No more abdominal pain, just dealing with my enlarged chest…bah! I've been cleared to work out, just need to figure out childcare during Crossfit. 🙂 The jogging stroller has been fun, though! So far I've been walking to get back into just moving for longer periods of time. Next comes running, then Crossfit! I'm already almost down to my pre-pregnancy weight, but that's without the muscle mass I had acquired beforehand. haha!
Hey, do you have any travel advice with a baby? Let me know!
xoxo