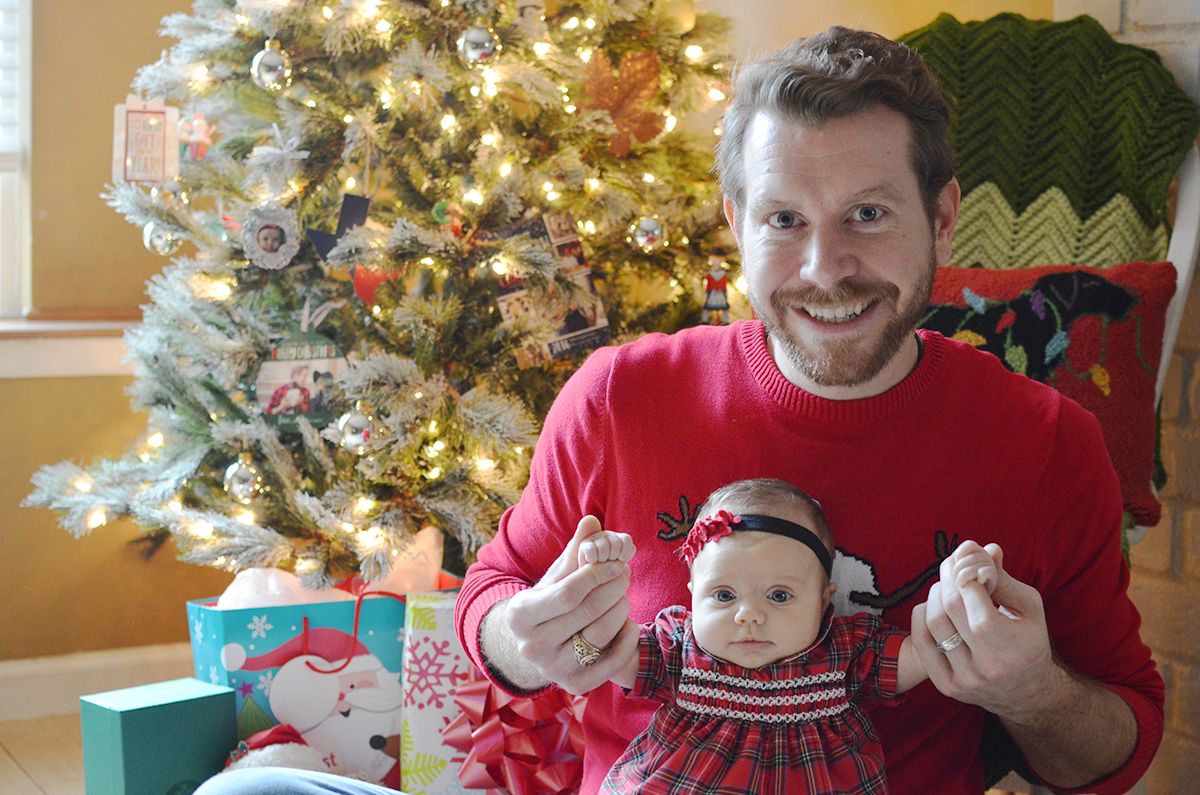 Traditionally I spend Christmas in Miami, so in order to pack less, my Texas family and I usually do some gift exchanging beforehand. 🙂 Daniel came home from work early in his "ugly" Christmas sweater, LS happened to be dressed quite adorably, and I was able to get some sweet photos of them together.  The dogs had a pretty bad case of FOMO and made their way over to the photo shoot. Perfect timing! Even Rory showed up, but I couldn't get her in the shot.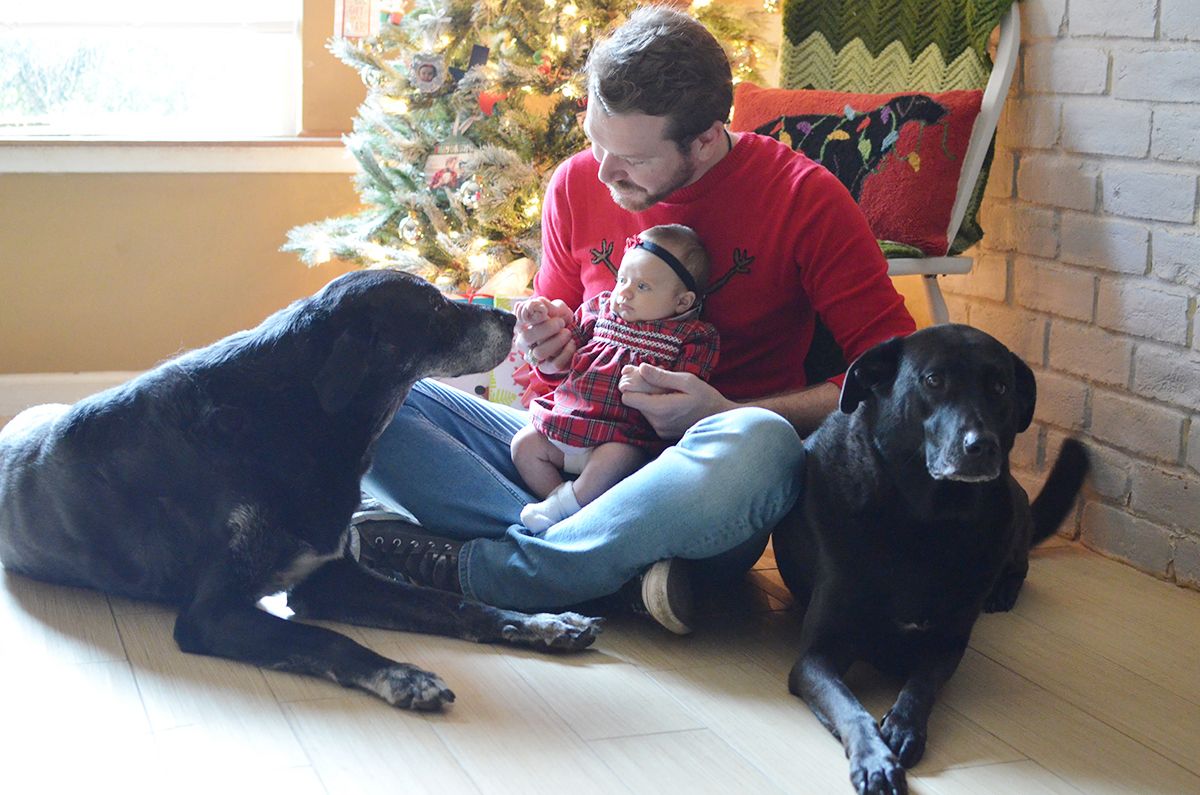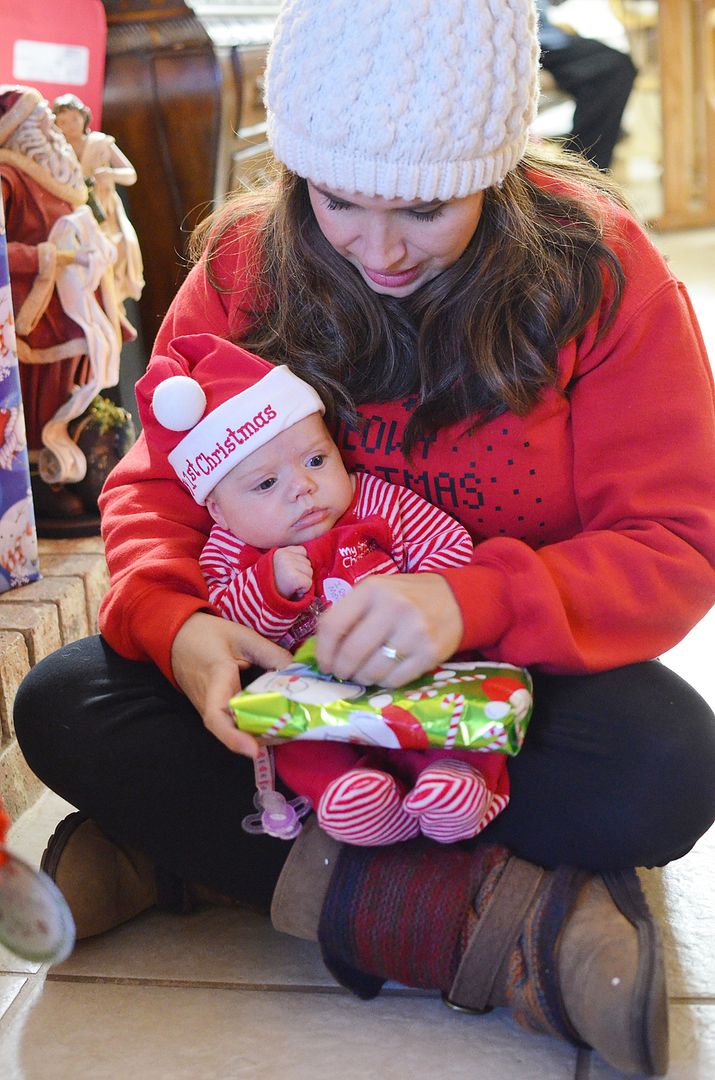 I think unwrapping gifts in the morning started when folks realized kids are way less fussy at that hour. ha! It was quite the task "opening" presents with Lila in the evening during twilight hour. But how cute is her little onesie?? 🙂
We are doing pretty good in our second month of parenting. LS started favoring me [food source!] so we have been working on including Daniel in more of those moments. I think the holiday break came at a really good time. LS is more aware and loves being able to see what is going on around her. She was wiped after our day of travel – so much to see and process! Oh, and the chatter! It's so stinkin' cute. She has also graduated to a size 1 diaper. My little newborn is growing too fast!!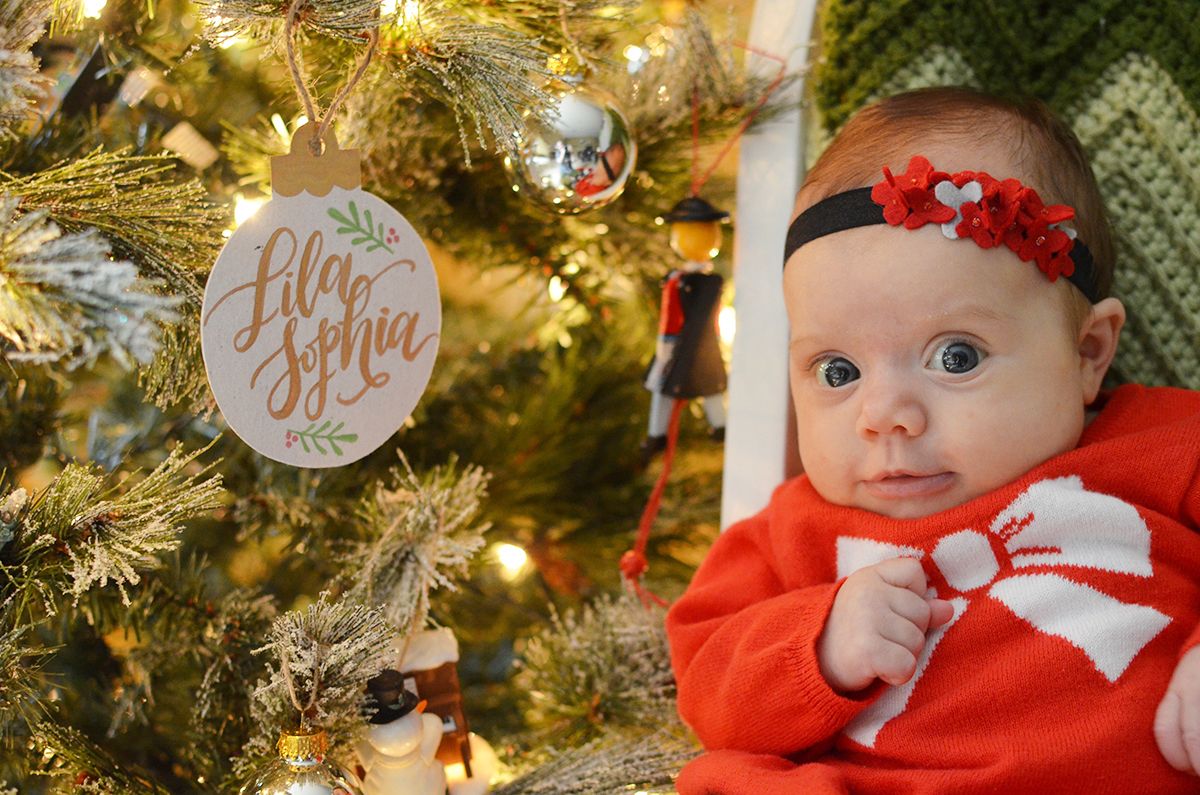 A friend of mine has a gorgeous handmade paper-goods shop. LS loved her personalized ornament! And the Texas one, too! I love how beautiful they look on the tree, and it was really cute using them as props in photographs. Both ornaments go really well with the greeting cards I have been putting in the tree as I receive them.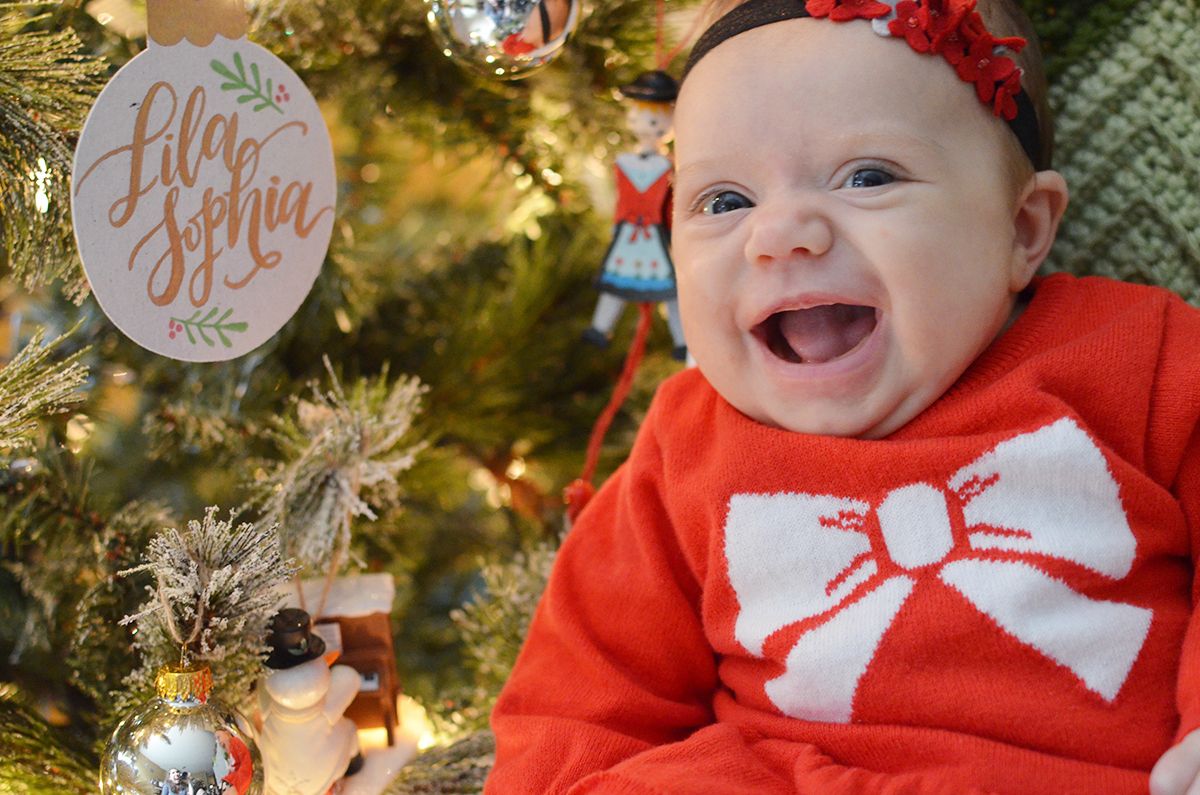 Hope you're having a swell holiday so far!
xoxo