It appears that at LS's two week mark [last Friday] she threw us for a loop and decided to be a little monster. I take it back! But she definitely "awakened" as a few of my friends called it. LS is suddenly more aware of the things that are happening to her, and is making her preferences known with plenty of tears. The one time it's nearly impossible to calm her down is when she's hungry. She just won't stop until I whip out the milk jugs. Daniel even wanted to call the doctor recently when I reassured him it was just hunger, and then proved it. Shortly after she is simply a joy – super chill and adorable. The "hanger" is real with this babe. She gets that from me for sure. ha!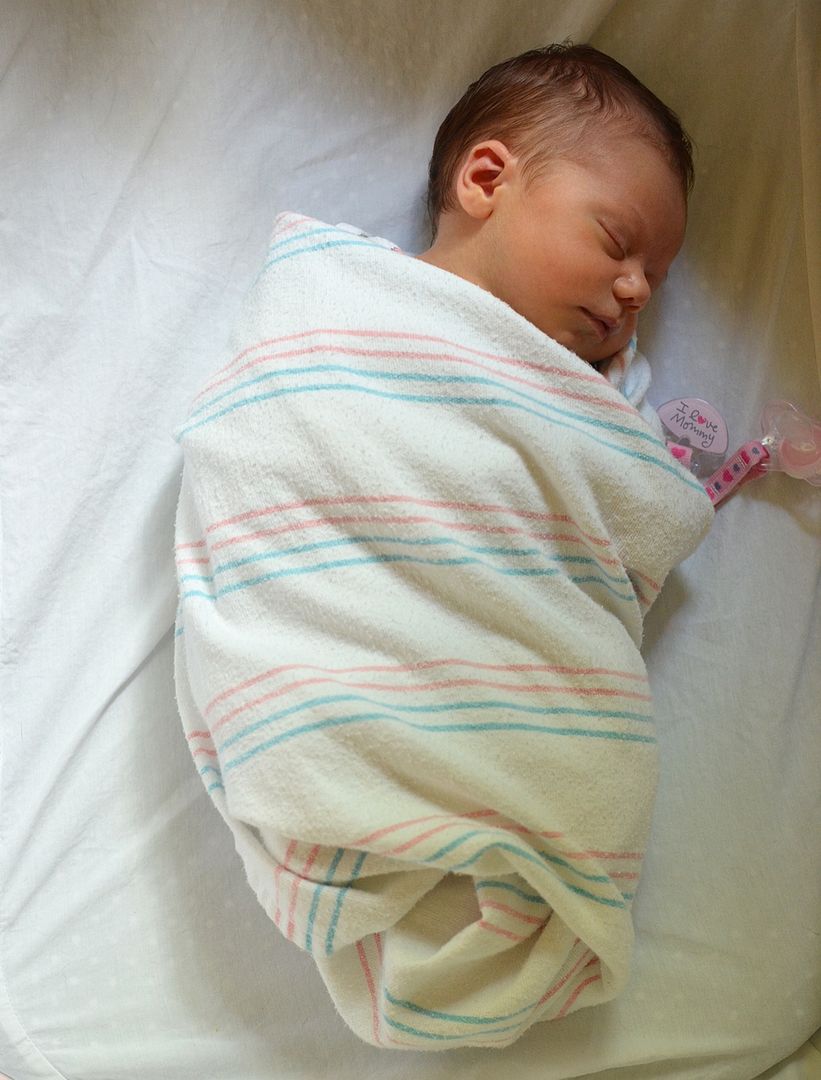 Daniel is basically the swaddle king. I still can't get it right and she ends up all loosey goosey in there. Daniel's wrap lasts up until her middle of the night feeding when I remove it, and then he gets up and rewraps her when LS has finished her meal. What a sweet daddy. 🙂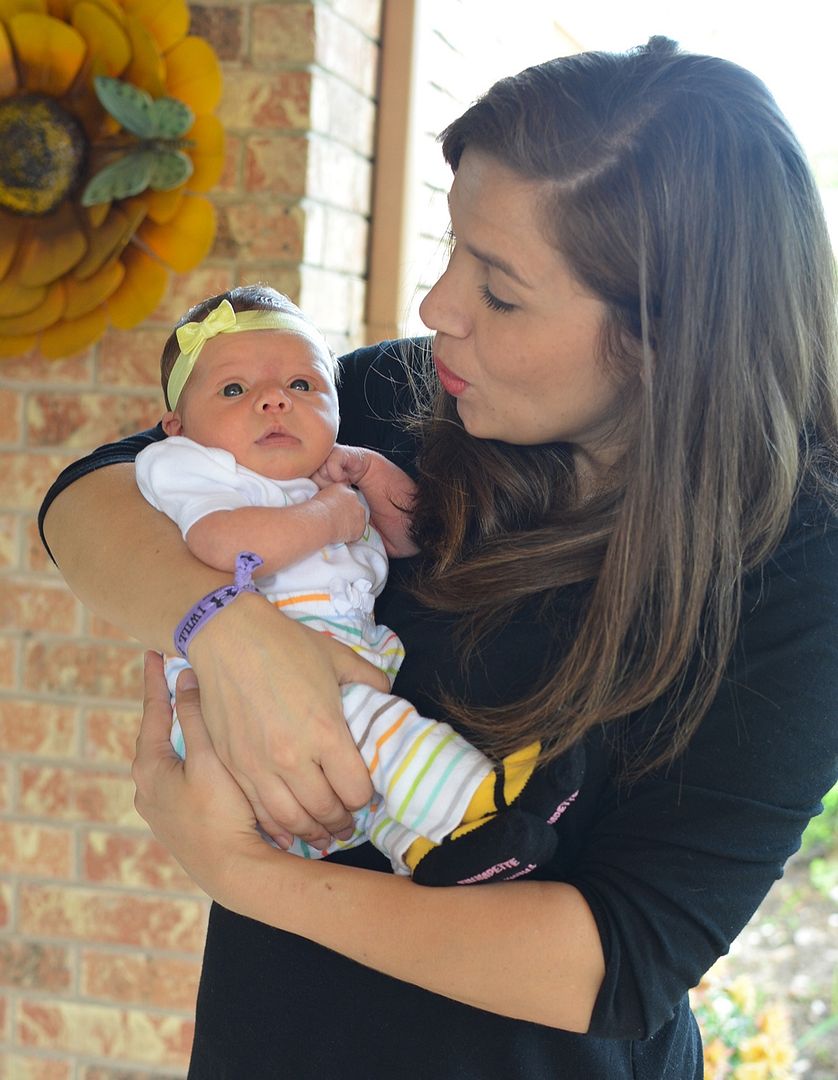 Slowly but surely LS is filling out her newborn outfits, which makes me kind of sad. She is so small and adorable it's hard not to cover her in kisses. Stay this way forever my little saggy-pants-gangster peanut!
Speaking of kisses, shout out to my friend Mercedes for sending me a sample LipSense kit just in time for my baby to experience mommy's kisses without lipstick stains all over her face. 🙂 The color [Heartbreaker on me, above] lasts all day and you can reapply the gloss as needed. Thanks, Mercedes! Be sure to contact her for your own kit!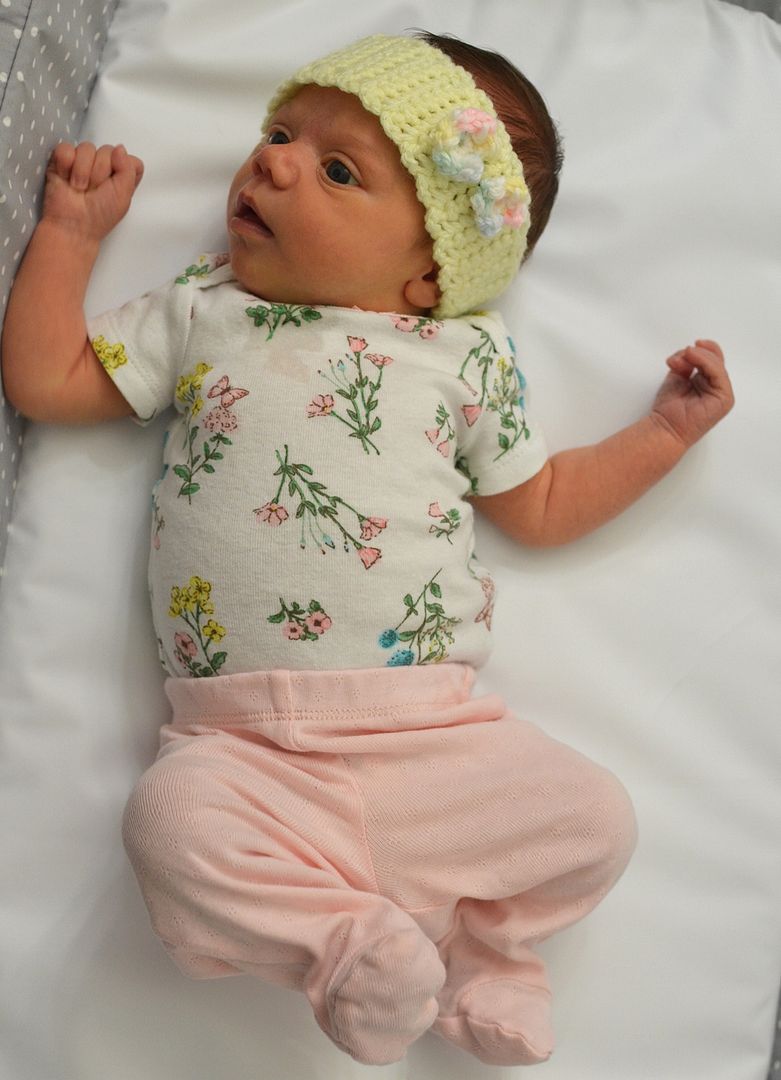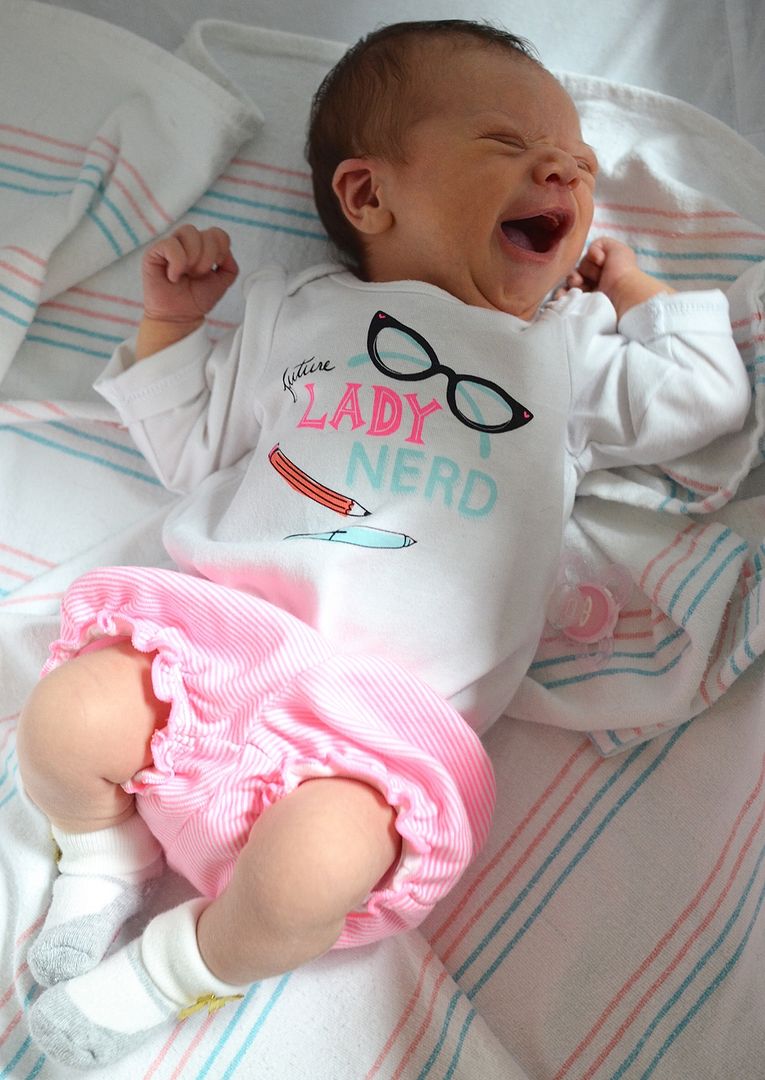 LS has also been making the most adorable faces! Usually after she's eaten she will lay there with her eyes wide open, making the silliest little expressions! I can't help but stare down at her, slowly melting, while imitating her and hoping she makes the same faces back at me. What a cutie.
Our big break-through this week was  bottle feeding! I read that it's okay to try after a couple weeks of breastfeeding, and she was transitioning so well between the nipple shield that I figured it would be okay. Now Daniel is able to feed her sometimes, and so can my mom, or whoever is babysitting. 🙂 [Also we can go watch Dr. Strange!]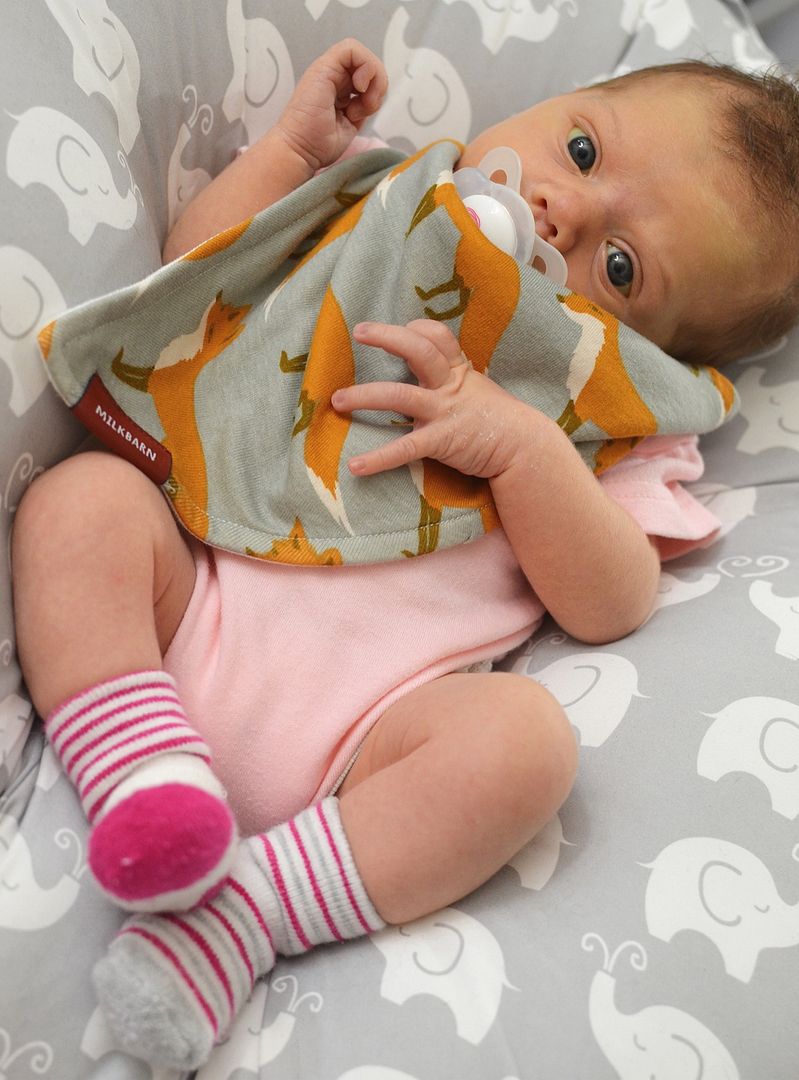 In regards to the baby blues, I don't think I have any sort of depression…just extra sensitive. I cried during the election, and about my frustrating postpartum figure, about Daniel going back to work, and little fears in regards to LS and breastfeeding. See? Just really sensitive. Physically I am doing so much better. I still can't exercise and actually hurt myself chasing Rory [who was rebelliously peeing outside of her litter box]. I started using a stomach wrap that offers plenty of support for my back and abdomen, too! Eighteen days later and I am still recovering. Seems kind of insane.
I hope you enjoyed this update as much as I have been enjoying this little baby. Thanks again to my sweet friends and family who have been helping and checking in. I wouldn't be this sane if it wasn't for your support. 🙂
xoxo
p.s. watch this video if you need a heartwarming moment…especially today.
Basically the cutest. #newmom #newborn pic.twitter.com/TIOZwUmEXK

— roxy (@grrrfeisty) November 5, 2016