This post is in collaboration with Luminess Air. All opinions are my own.
Use Grrfeisty25 for 25% your entire order [including sale items!]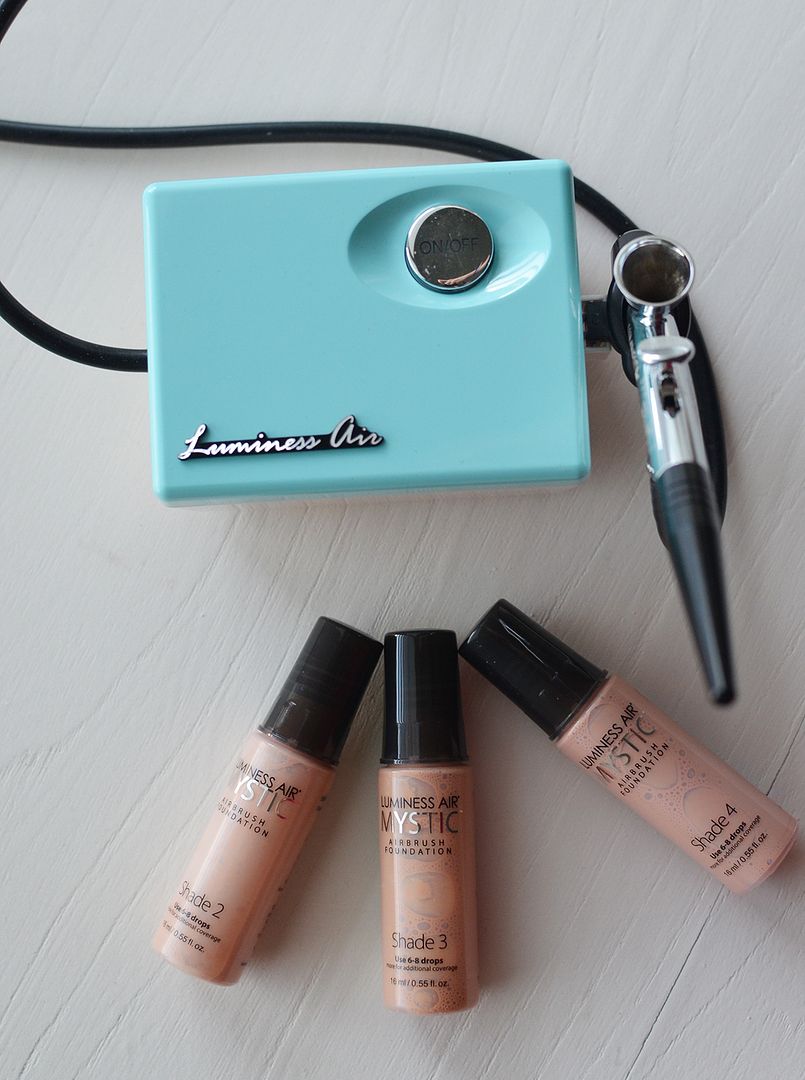 Slowly, but surely, we are getting our act together around these parts. And by we…I mean me. It took over a month for my daily complaints in regards to the pain from my incision, in my abdomen, etc, to subside. And in that time I attempted to dress more appropriately, do my makeup, and stop wearing insanely baggy clothes. I mean I still cover up my current jelly-belly situation [thank you blanket scarves!], but I don't look too much like a hobo these days. At least not for every single hour of the day…
I haven't been under house arrest for a month and a half or anything – we have been out to eat with family, etc. But this was our first outing sans baby. I didn't freak much because LS stayed with my mom, who has hung out with her just about every other day since she's been born. Before dropping her off, I had Daniel entertain the babe so I could take my sweet time getting ready. I whipped out my Luminess Air Airbrush Cosmetics for the special occasion.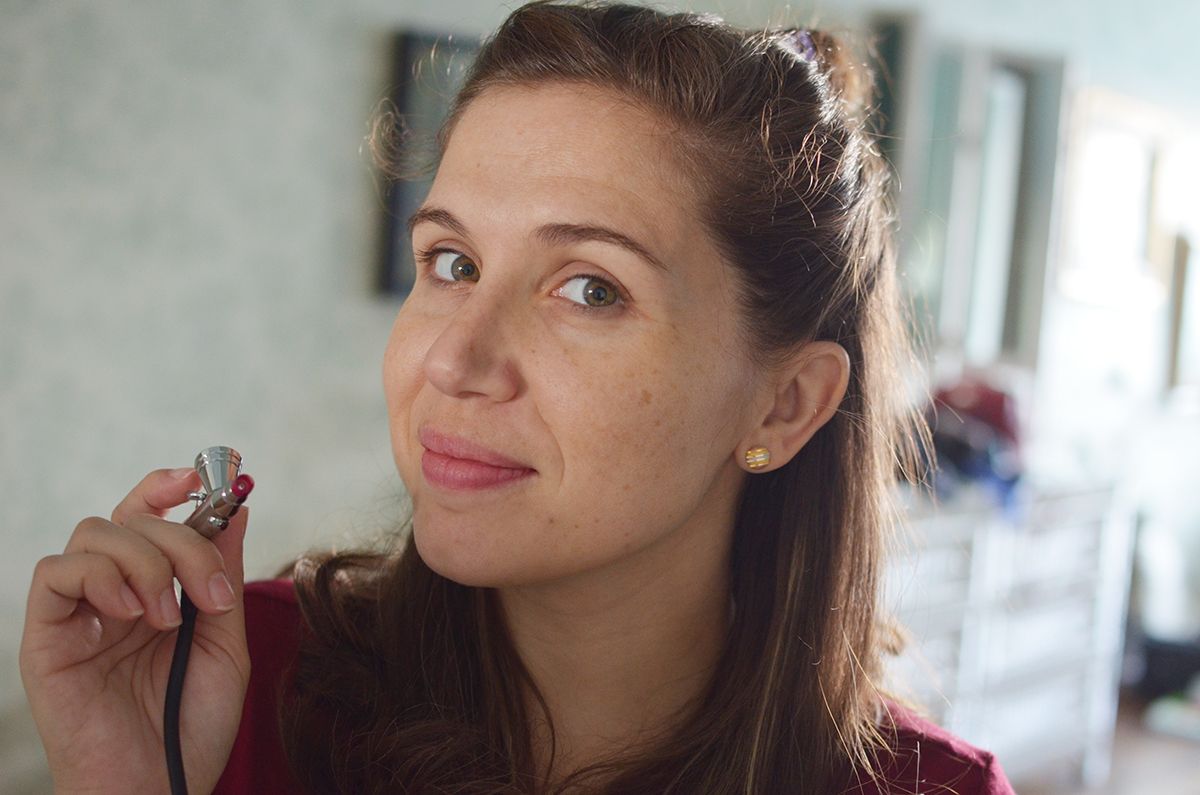 This month I got to test out the Mystic Airbrush Foundation. Once I applied the Essentials [because hello little miracle workers], I mixed a couple of the foundation shades to find my best match. After a couple applications, my face was fully covered and felt so light – no stickiness or anything! The Mystic Airbrush Foundation definitely smoothed out my complexion so I could complete my look with some eye makeup and blush. You remember how much fun I had with the eye makeup, right? 🙂 Twice!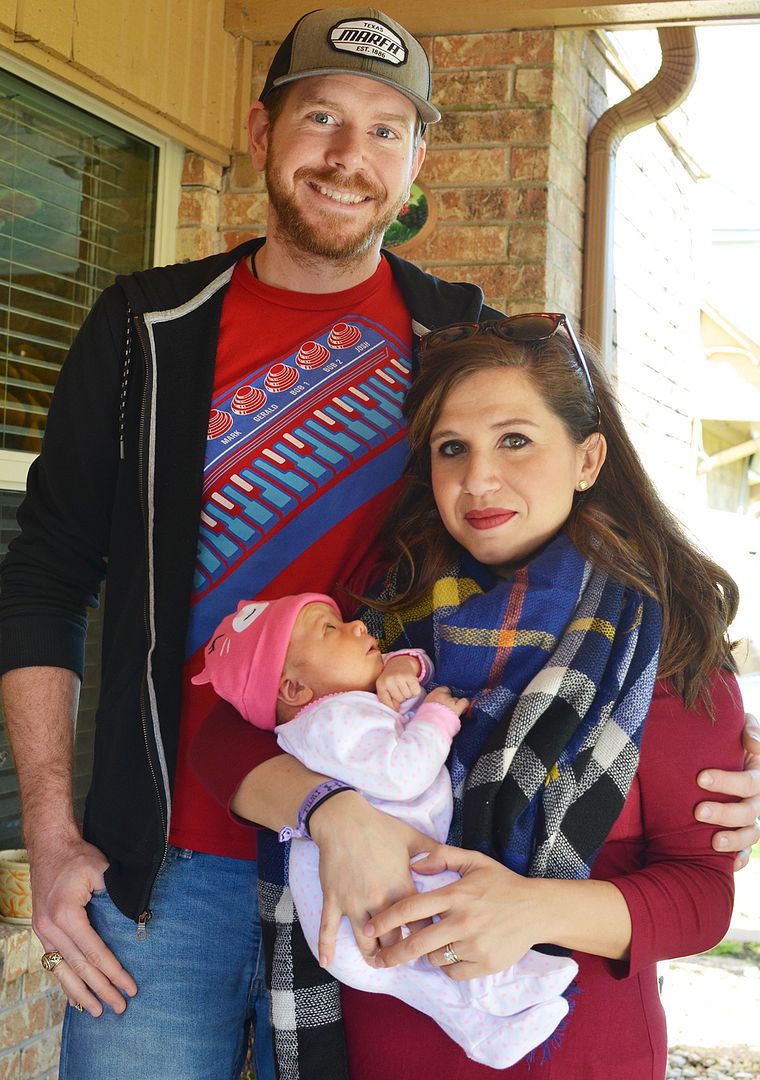 These photos were taken upon our return. And look! We all survived being away from each other for 3 whole hours. ha! I am not sure if it was hormones or what, but I definitely shed a couple tears after the drop off. I wasn't worried or upset, so it has to be this postpartum craziness that is happening in my body.
My mom cleaned up so many poopy diapers that afternoon that we took her to "linner" [lunch/dinner] afterwards. Not that she wouldn't babysit again…pretty sure she's just as in love with LS as we are!
I don't know when the pregnancy-induced melasma/sun spots will fade, but until then, I can feel pretty with my Luminess Air Airbrush cosmetics. I'm grateful to have had the opportunity to try out the Mystic Airbrush Foundation! My new favorite for hiding those little imperfections that can mess with your self esteem. 🙂
Luminess Air has an awesome sale section you should check out. They also have an option to try an airbrush system before committing! Don't forget about the 25% discount on top of that, too!
xoxo