While I have never been especially tiny [well, maybe for a few months after I had mono…], I have also never been exceptionally large. I've grown accustomed to brushing my teeth while staring at the reflection of my belly, but when I'm out and about, fully dressed and running errands, the sight of my enormous protrusion, thicker limbs, wider face, still shocks me. The growth seemed so gradual at first, but now into the ninth month I am full blown big, y'all.
Obviously being paranoid about it is ridiculous, so I mostly put it out of my mind. There is a miracle going on inside me, and I'll deal with the results later. I feel perfectly normal until I have to bend down to tie my shoes, or get roll out of bed one of three times to pee at night. Or, you know, when the tiny body living in my belly starts shoving about. Ha! I can still sit on the floor to play with dogs, fold baby clothes, do housework, exercise, etc, and for that I am grateful.
Being a slightly petite preggo definitely has its perks, though. I can fit into my fun cat lady dress, as well as most small unisex t-shirts. They're just a tad more…fitted than I remember. haha! It's been fun going through my wardrobe, seeing what I can still shimmy into. By some miracle I feel more comfortable wearing snug clothing now than I have in the past, though I am sure that shopping my closet will be more exciting once I am full blown into Operation "Say No to Mom bod." There are certain articles of clothing that I truly miss wearing!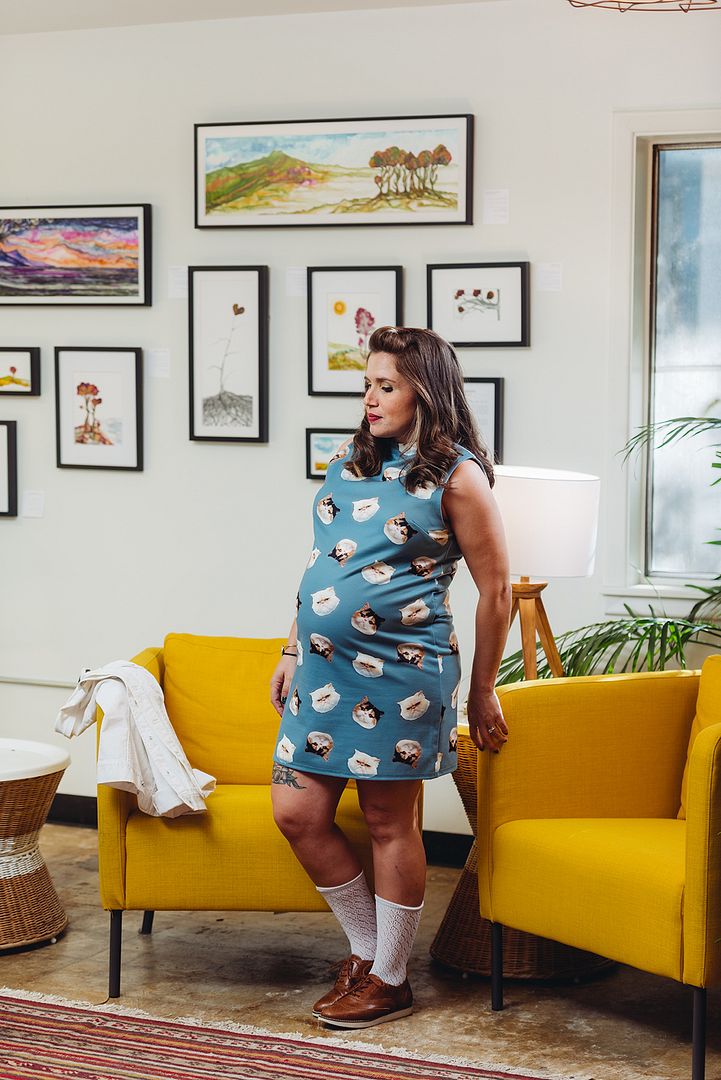 Talbots white denim jacket  //  Travel Bear Bureau sleepy cat pin [seen here]
ModCloth cat shift  //  H&M socks  //  similar wingtip Oxfords
psst….ModCloth recently updated their sale section. I miss online shopping for non-maternity wares! Use code F13m64G for free domestic shipping and 25% off $100+.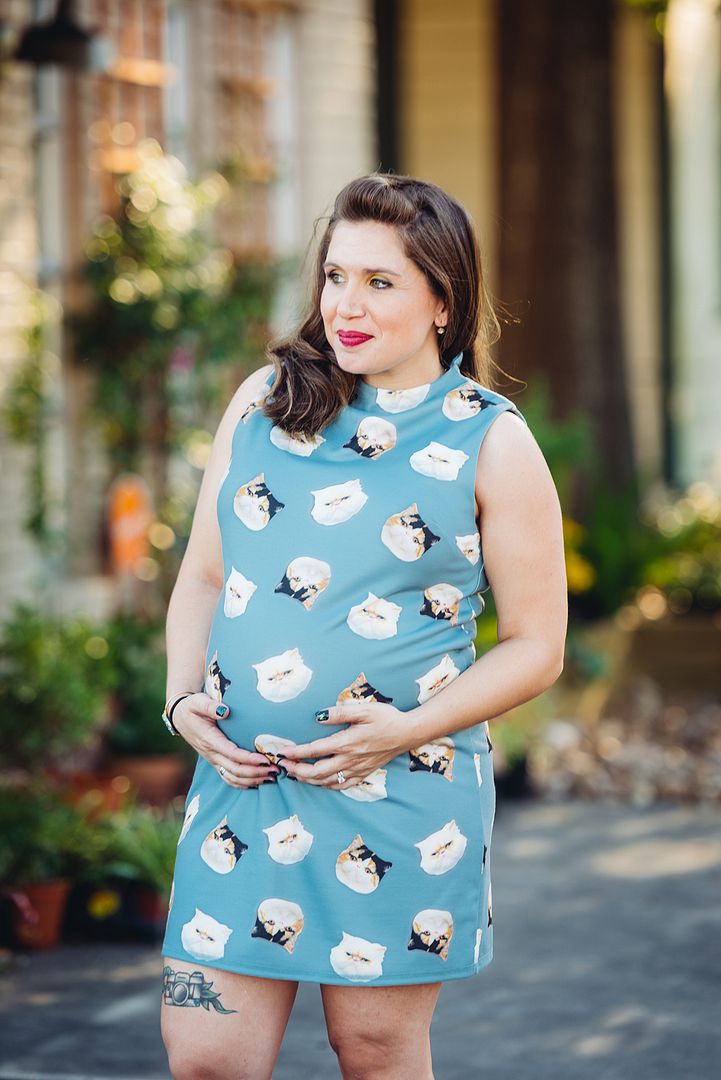 Special thanks to Jonathan Ivy Photography for these images, Bramble and Bee for use of their adorable floral studio and boutique, as well as Samantha Foster for putting the Bloggers Meet Photographers event together.
xoxo
p.s. Don't hate on my geeky socks. 🙂
p.p.s. This post contains affiliate links.