Well, here we are. Waiting.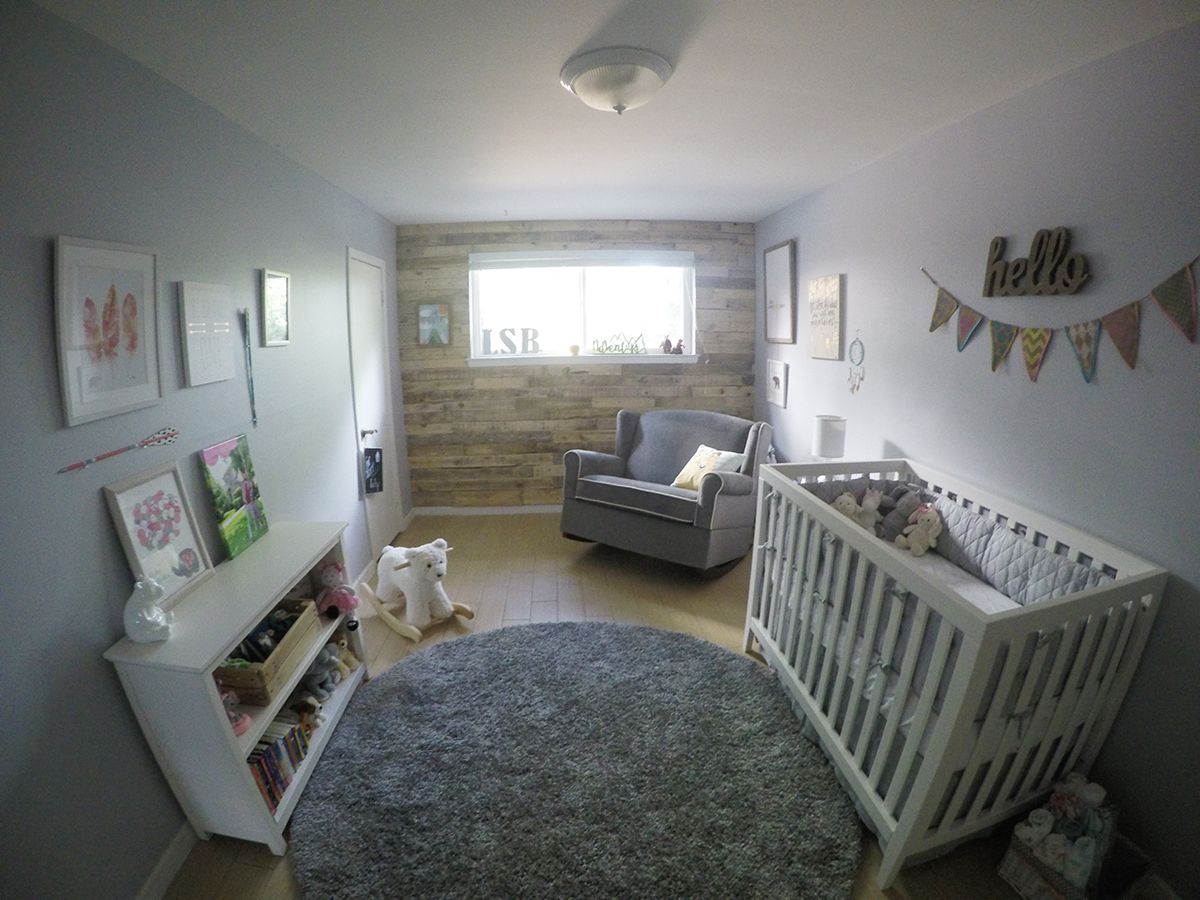 C'mon little girl! Isn't it getting a little cramped in there? I mean your dad is 6'3" and my belly just can't hold all those genes. ha!
It's taken long enough, but here is the nursery!
There are a few minor supplies we still need to purchase, but other than that, even the hospital bag is packed!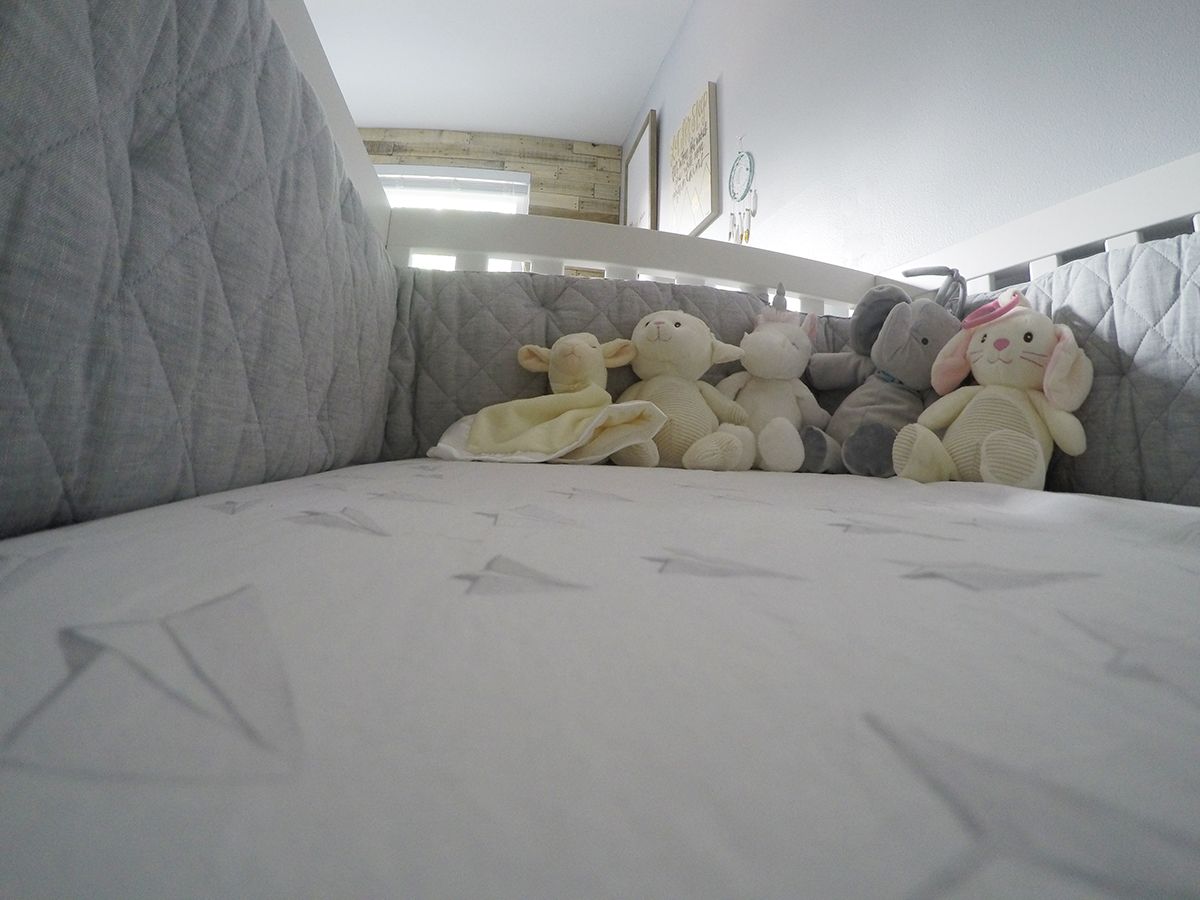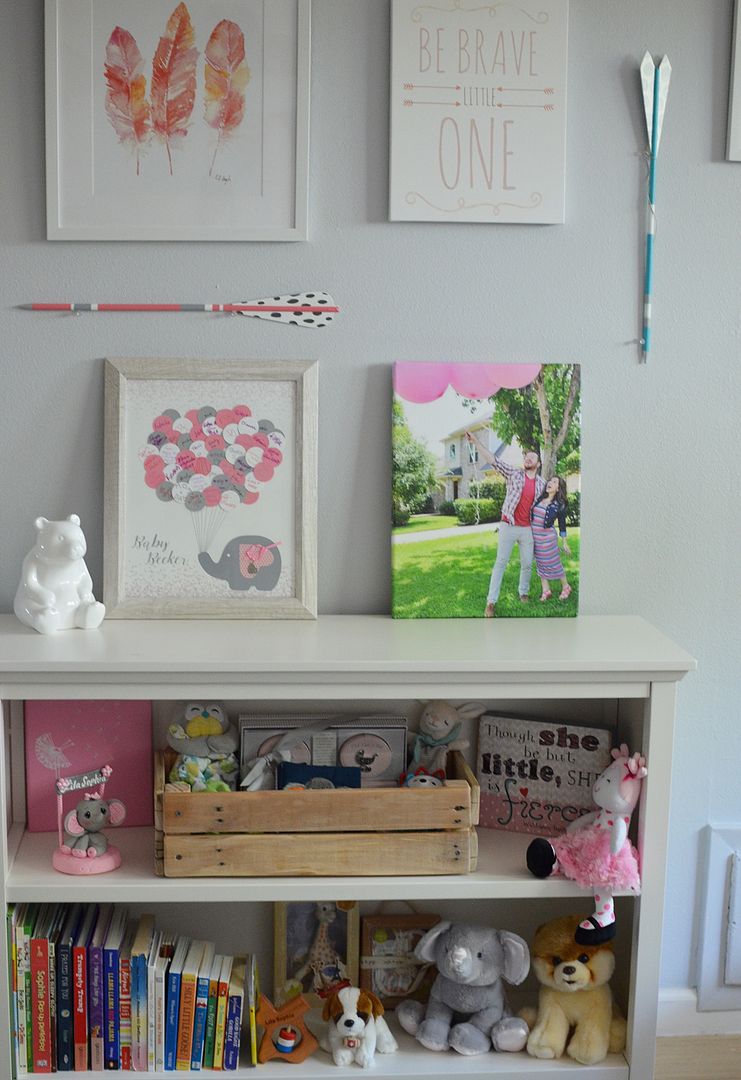 Daniel made a couple "storage solutions" out of leftover pallet wood the guys used on the wall.
The books are gifts from the baby shower Traci threw us. Although a couple are from the kiddos I used to babysit.
Quite a few items in the photo above are from "Tia Sandy." I feel like everytime I see her she's got something for her niece!
I'm pretty excited about those Sophie teethers – I've heard such great things!
The framed elephant is the guest list from the shower Sandy had for us. I still need to get the nature-themed one framed from Traci's!
The pallet wood chevrons below are from my cousin Javi. I painted them to add a pop of color.
Most of the furniture is from PB Kids [thanks, moms!].
Most of the wall decor is from Hobby Lobby [some from Target – including bear lamp!].
The rug is from Hayneedle.
Prints are from Fracture.
Coolest rocker ever thanks to donations from the Cresson [Traci] baby shower crew.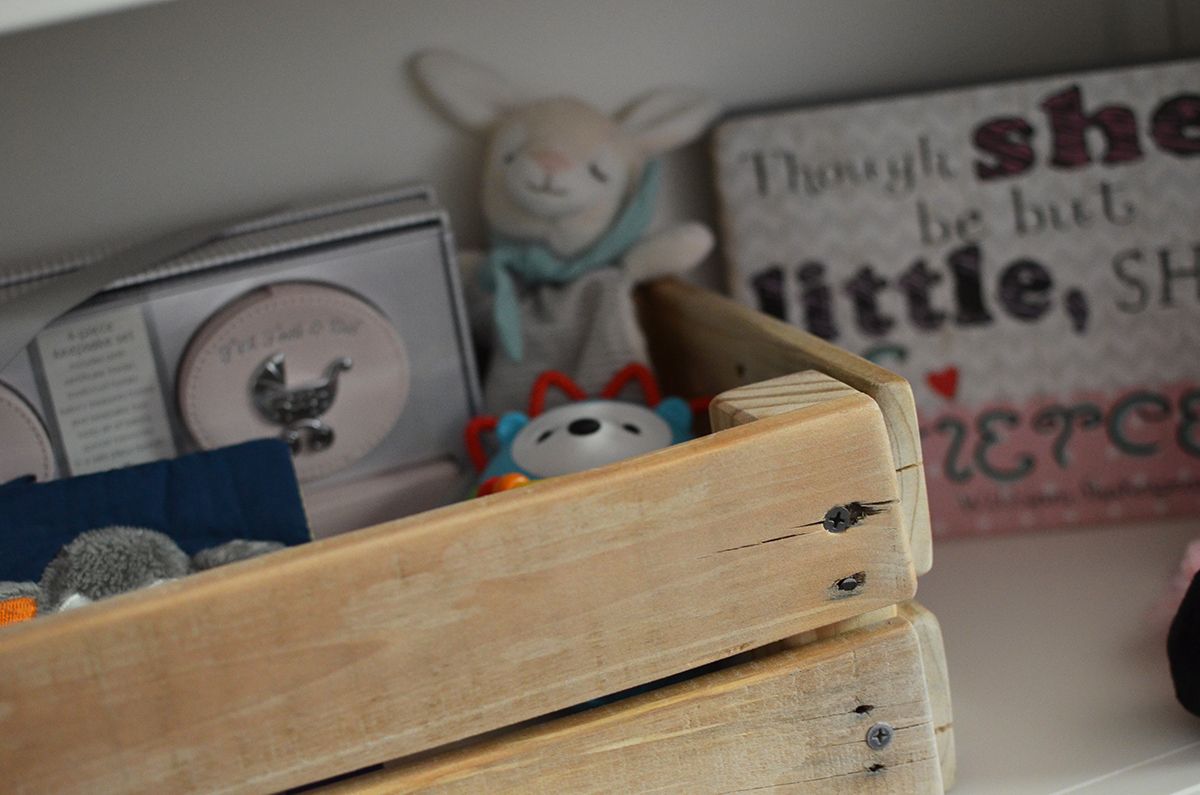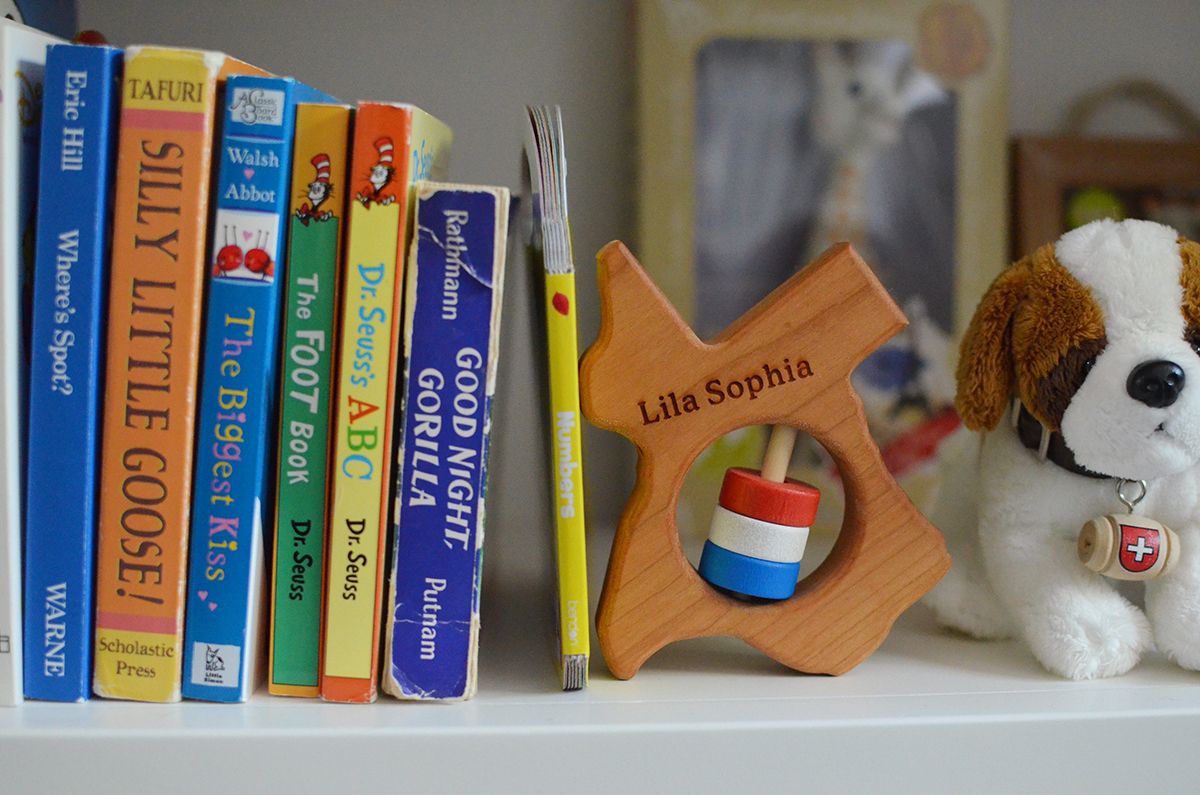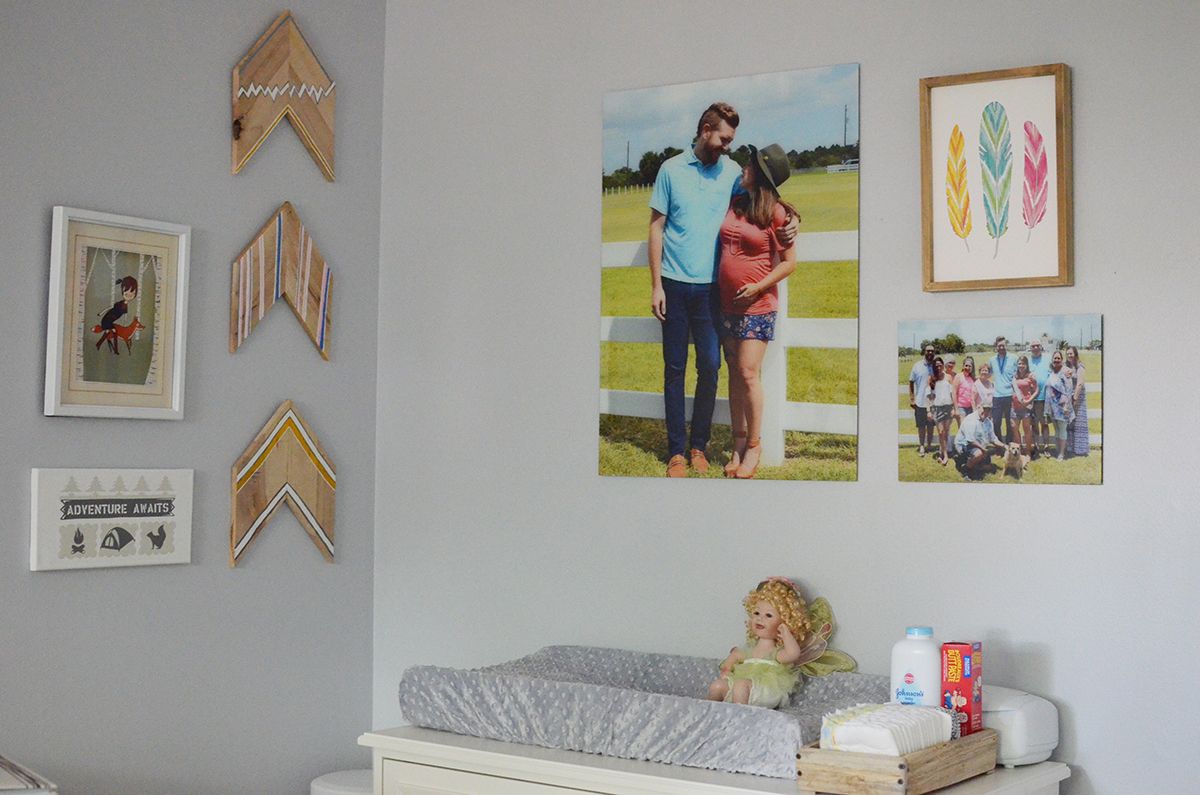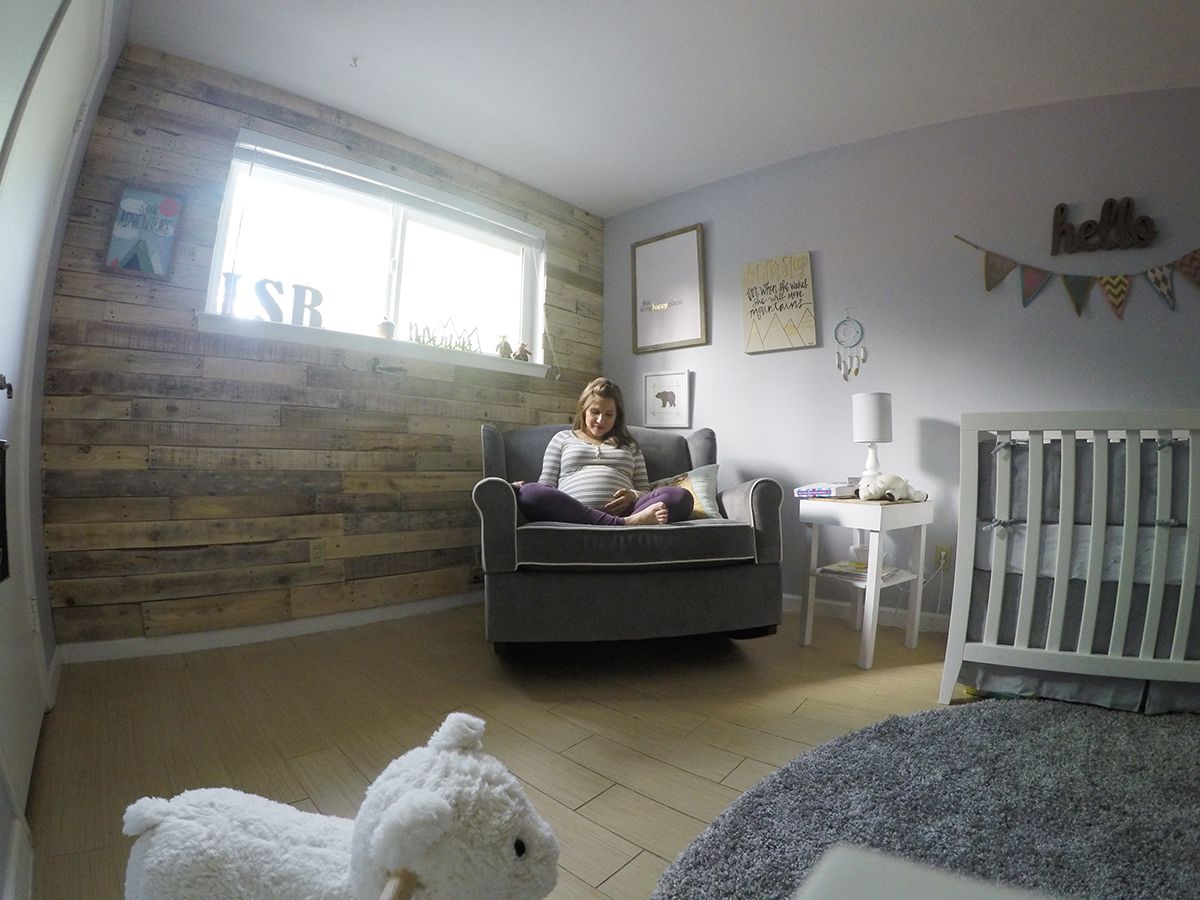 I've definitely been keeping busy with work, chores, reading, and more work, but am also paying extra close attention to my body in case it starts showing any signs of early labor.
I start my weekly appointments tomorrow [37 weeks!], and am pretty excited for the ultrasound. She's going to look so huge compared to last time! Or maybe she'll just be a big ball and we won't be able to make anything out. Either way, it will be pretty cool.
Waiting, waiting, waiting….
xoxo
Links to more [in progress] nursery shots:
DIY wood pallet wall  //  "reading"/feeding corner  //  sneak peek 1  //  sneak peek 2
This post contains a couple affiliate links.