Without revealing too much, this is my last pregnancy update. Stay tuned through the weekend via Snapchat mostly [that's grrrfeisty with 3 Rs]. I'll try to post brief updates there because it's easier and then I can just save the file for my babe one day. 🙂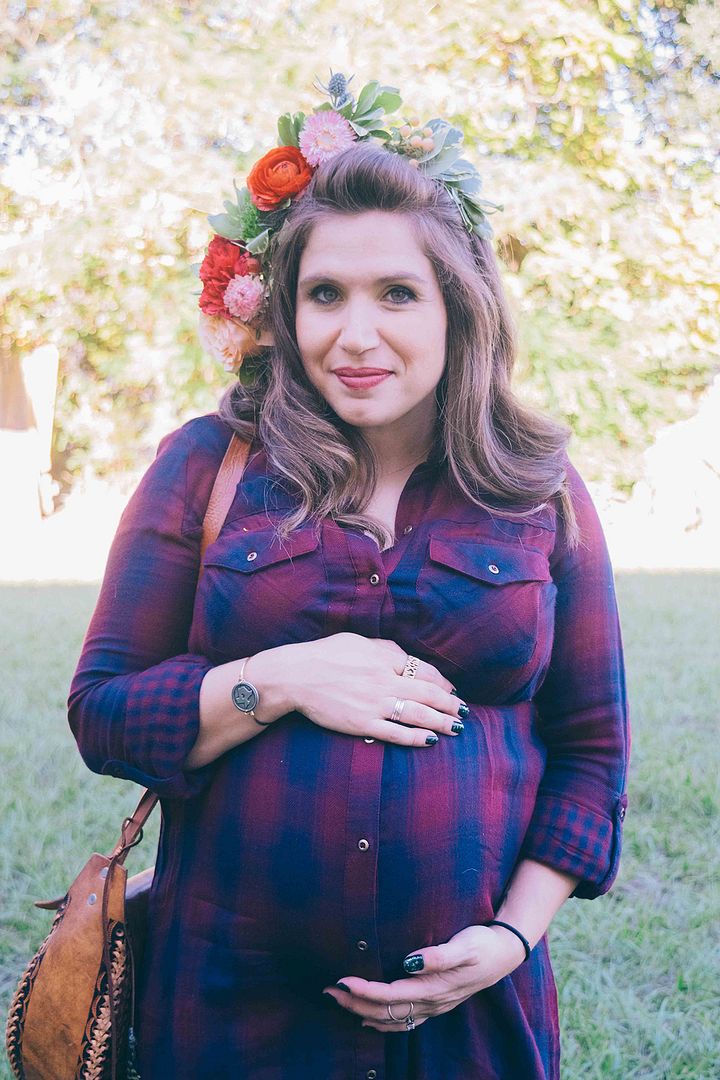 Working on: Let's just say I am working on staying calm. Oh, and also on a few last minute blog things that need to go up soon. Because I am crazy like that and a workaholic like my parents. Remember?? 🙂
Anticipating: Pain. I feel like I can handle a lot of external pain thanks to exercise and roller derby, but internal? Scares the crap out of me. I did lots of crying after my last OBGYN appointment yesterday just trying to wrap my brain around what's coming. I have made these sentiments known all over the web and am so incredibly grateful to everyone that has been encouraging and sweet. Really, it truly helps ease my nerves. Thank you so much for the wonderful messages.
Listening to: My Latin roots are going strong! But I also found an old Bastille CD that may or may not have contributed to my emotional breakdown. haha! I know I shouldn't be reading or watching anything too sad or dramatic, but I forgot about the power of tunage. Daniel busted me and told me that I should probably remove that CD from my player for a while. Good call, dude. 🙂
Daniel and I went to a concert last week as an early birthday present to him. We saw The Faint and Gang of Four. I love The Faint and seeing them live rekindled my love of their work. I was nervous when I heard they'd be in town so close to my due date but am glad we ended up going. Daniel and I did plenty of dancing and had so much fun. The guy at the merch table even gave us an XS tee for the baby! And someone high-fived me for being pregnant. HA!
I've also been listening to a lot of advice. Surprisingly most of it has been awesome! [I had been previously warned!] Only a couple things have come up where [in my head] I'm like, "Well that's not what I read…" but obviously I am going to take books with a grain of salt over the real-life experience of parents.
Eating: I don't know if it's because I know I will be eating a lot healthier soon [thanks to meal-prepping husband!] but I seriously went nuts these last 2-3 weeks. My sweet tooth hit me hard and I've definitely been indulging. As someone who never has soda [none in the house ever. chocolate always, soda never] simply because I am not interested in it, I've had one every 3-4 days. And it has to be from a soda fountain, too!
Reading: I finished up Another Day by David Levithan the day before it was due back! Also read The Happiest Baby Guide to Great Sleep up until 1 year. It goes through your child's 5th year, but I figure I'll check it back out in a few months. Currently I am reading about breastfeeding via Ina May. Hopefully I can keep up with my reading once the baby is born, but somehow I doubt it will be that easy. At least at first. 🙂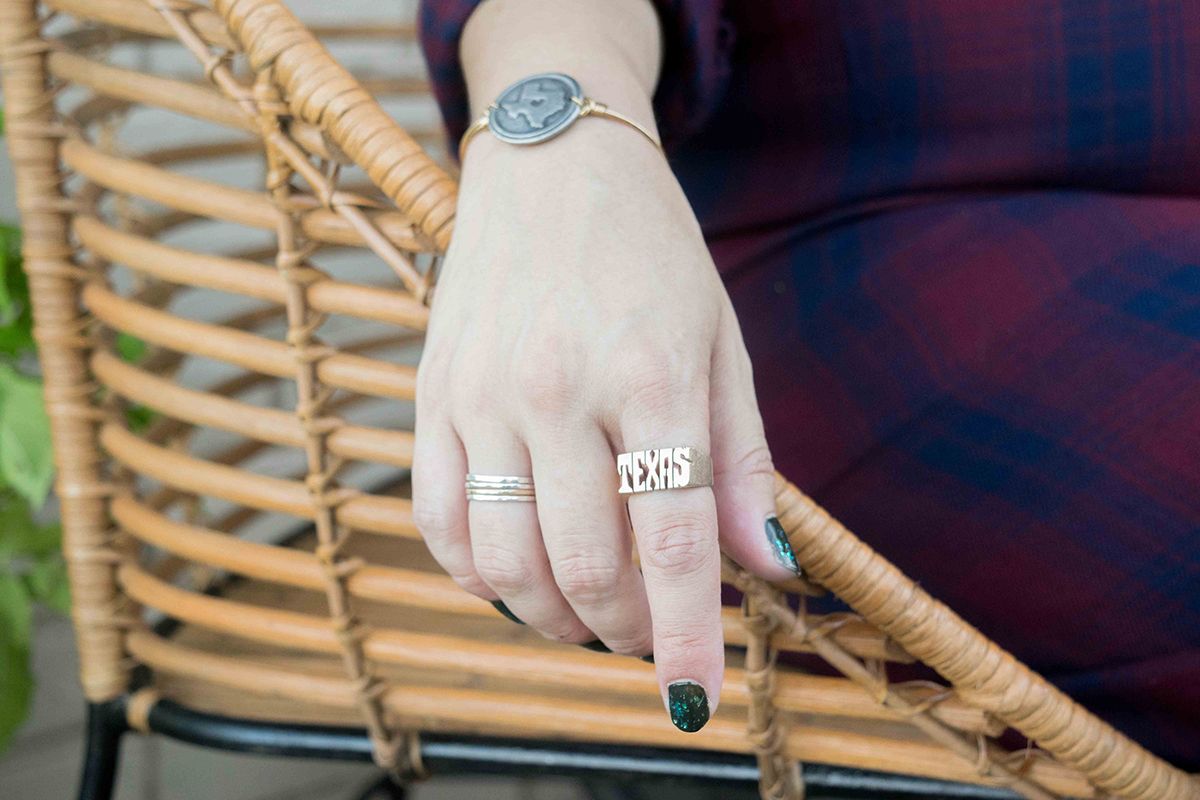 Wearing: While I can still sort of fit into my small uni-sex tees, they have started sliding up the maternity panel on my shorts/pants. haha! Sticking to maternity dresses and such has been my go-to. Jewlery has been iffy. My feet and ankles have been off and on swollen for a week or so, and have stayed pretty plump these last few days. I've removed most of my rings just in case! These photos are from 36 weeks when I could still fit most of them. 🙂
Motherhood Maternity flannel dress  //  Bramble & Bee flower crown //  vintage bag
Luca + Dani State Love bangle //  Mucho Bueno TEXAS ring  //  similar criss cross ring
Pregnancy: These last few weeks were more uncomfortable, of course, but I feel like I could still move around just fine. Bending over is a chore, and I usually have to catch myself when squatting down on the ground or on a table because my center of balance is off. I tried to work out at least a couple times a week, whether at Crossfit, home, or sporadically walking Osa [primarily Daniel's task], but my back started getting pretty sensitive.
I am currently 23 pounds up, which is one pound under the recommended "limit" for my height. Those last three came on pretty quick, too. I had plateaued at 17 for a while, then 19, then bam! So the doc thinks I will mostly likely not be able to handle this baby's plump little body. But we shall see!
My heartburn has bettered since she got into position about a week and a half ago. I actually felt when she turned. It was the most uncomfortable week! I know I'll miss feeling the motion in my belly. Especially lately when she keeps shoving her butt out, creating a crazy looking lump, and then what appears to be her stretching a foot to the opposite side of my belly. It's definitely a crazy feeling. I saved plenty of videos to look back on! And sent plenty of ridiculous snaps to my sister and cousin. HA!
Surprisingly, I think I will miss my belly. I didn't mind showing it off, and it definitely brought a lot of kindness along with it. Though I am pretty excited to get back to my usual self, whatever the new version of that will be. 🙂
xoxo
Special thanks to Ashleigh of Exposure Eight Creatives for these images, Bramble and Bee for use of their adorable floral studio and boutique, as well as Samantha Foster for putting the Bloggers Meet Photographers event together.
This post contains affiliate links.