This post is in collaboration with Luminess Air Airbrush Cosmetics. All opinions are my own.
Use Grrfeisty25 for 25% off your entire order [including sale items!].
The best part of using Luminess Air Airbrush Cosmetics for Halloween is how easy it is to blend the different shades. A couple years ago I tried this with regular costume makeup and a sponge and had so much trouble. This time it was quick and easy, and Sandy was grateful for that because she had some pretty bad allergies, but still let me play with her face. 🙂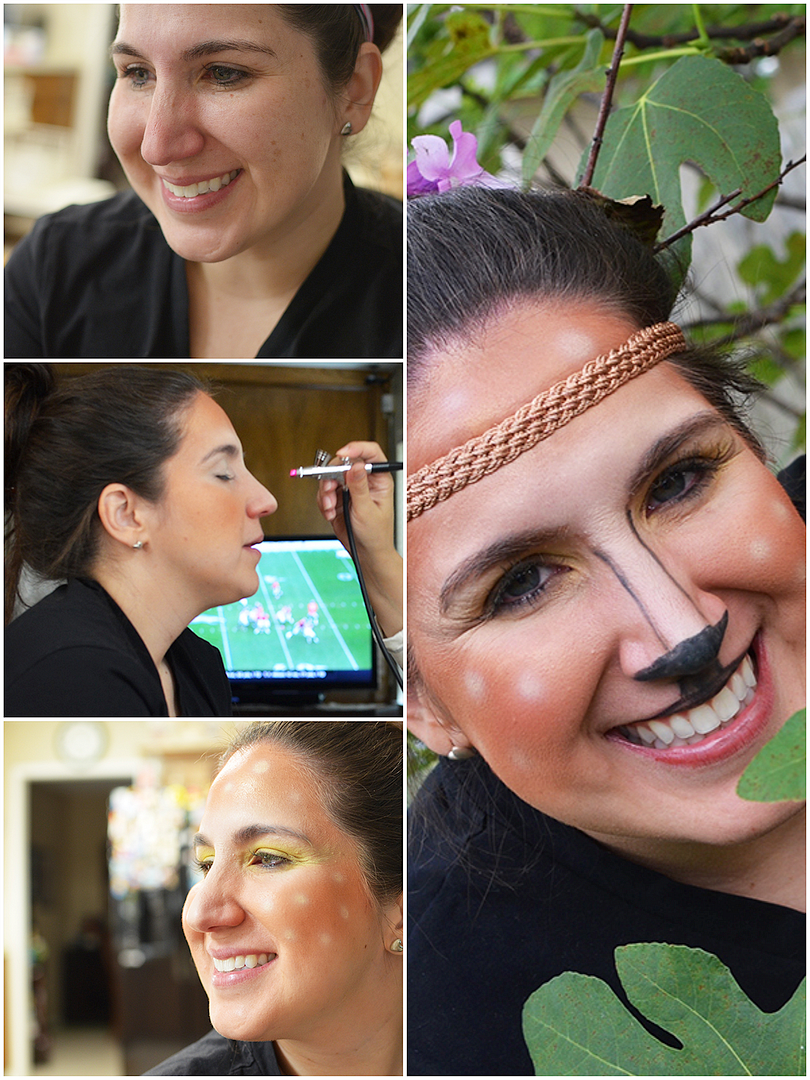 DEER MAKE-UP TUTORIAL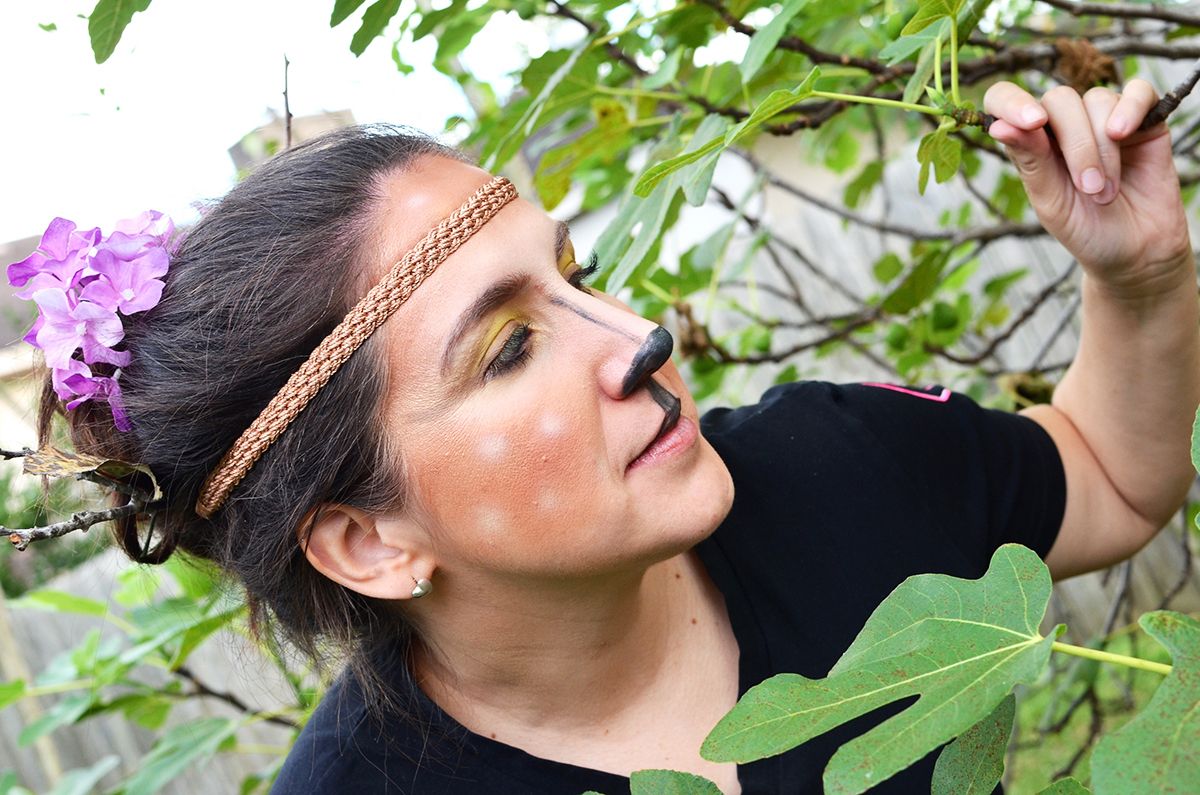 First: primer and then foundation to match your skin tone. I primarily used the foundation to cover up Sandy's rudolph nose [ha!], and around her mouth and chin where less make up was required.
Start the shading with eyeshadow 46. Go down from your hairline/top of your forehead and get farther/lighter as you approach your brows. Then diagonally up across each cheek bone. Spray along your hairline between your cheekbone and forehead shading as well. [outlined photo below]
Next up: bronzer. This one is a lot of fun because it adds some more contour and shimmer. I went over Sandy's forehead with bronzer, and up the cheeks to widen the coloring a bit. I also ended up using it in the corners of her eyes to add a glimmer to the eye makeup, too!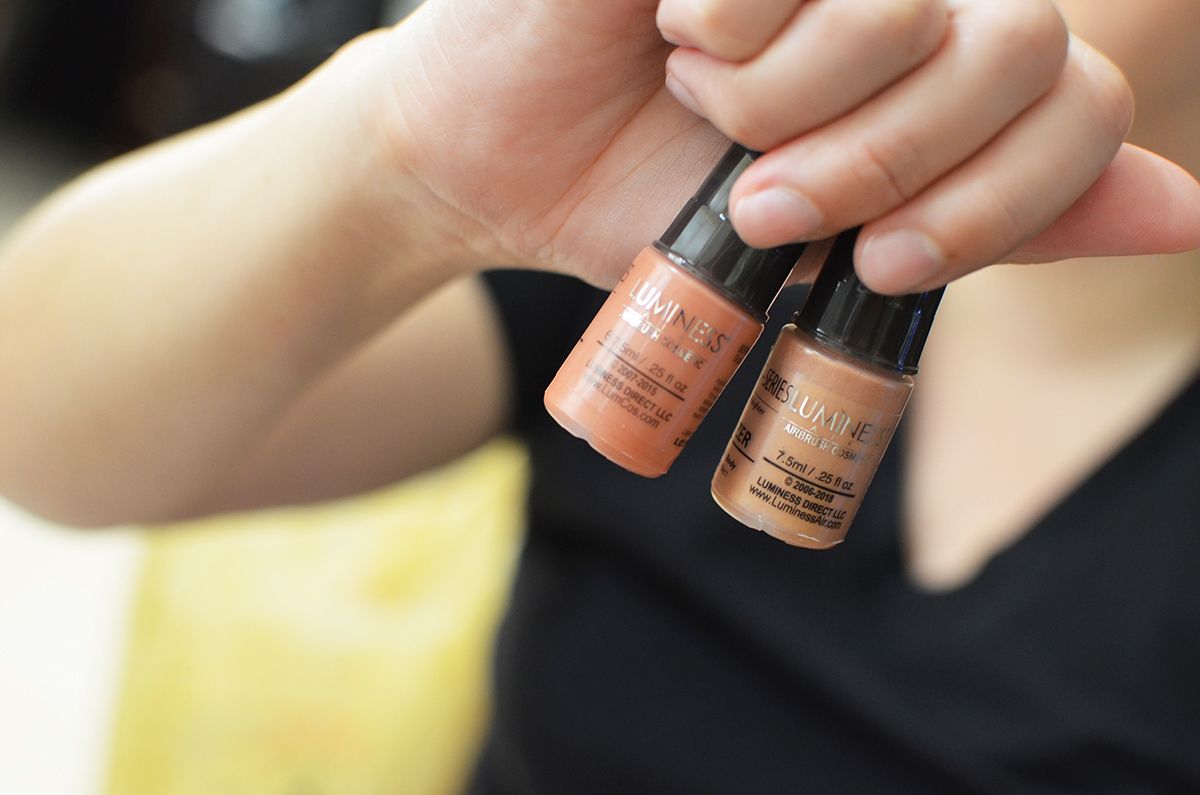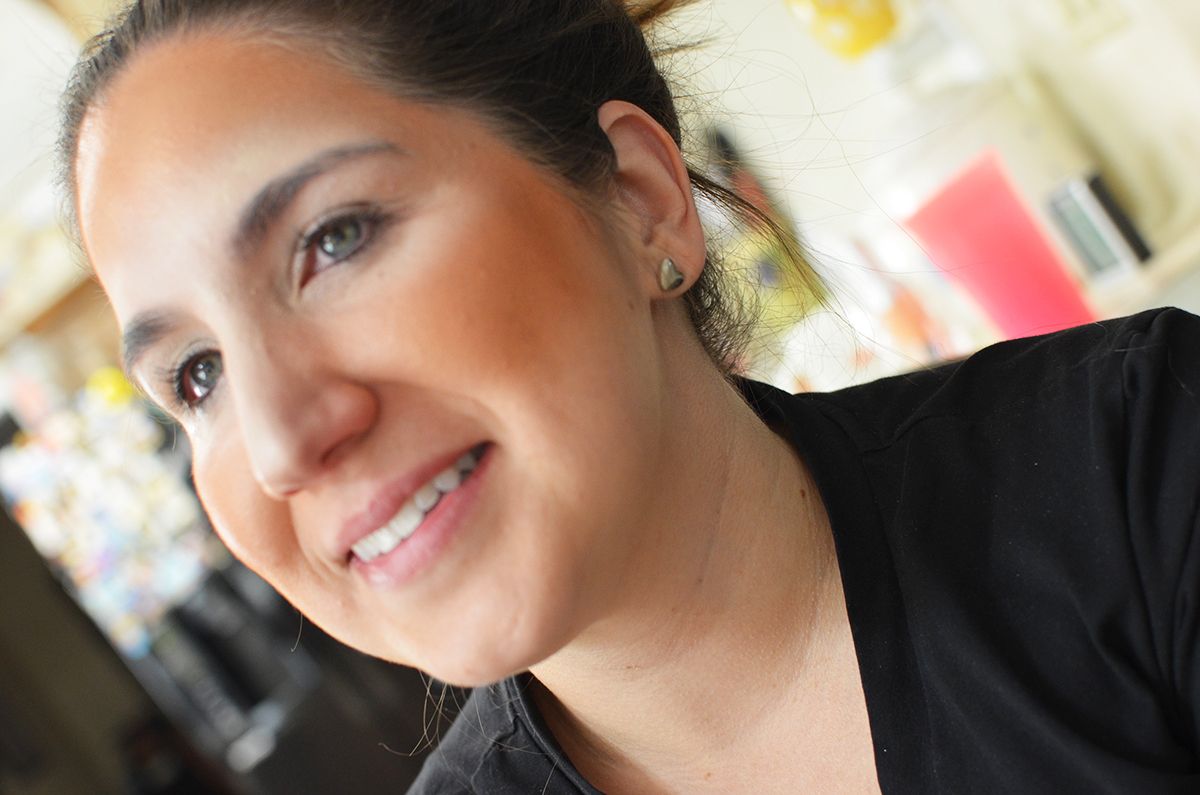 Brightening Glow worked wonderfully to highlight around the eyes, eyebrows, and down Sandy's nose. It's also how I made her cute little deer spots! There are about 4 spots on her forehead and 5-6 on each cheek. Do a test run on your hand to see how far you should hold the nozzle for a nice looking spot.
On her eyelids I used eyeshadow shade 45, as well as the bronzer.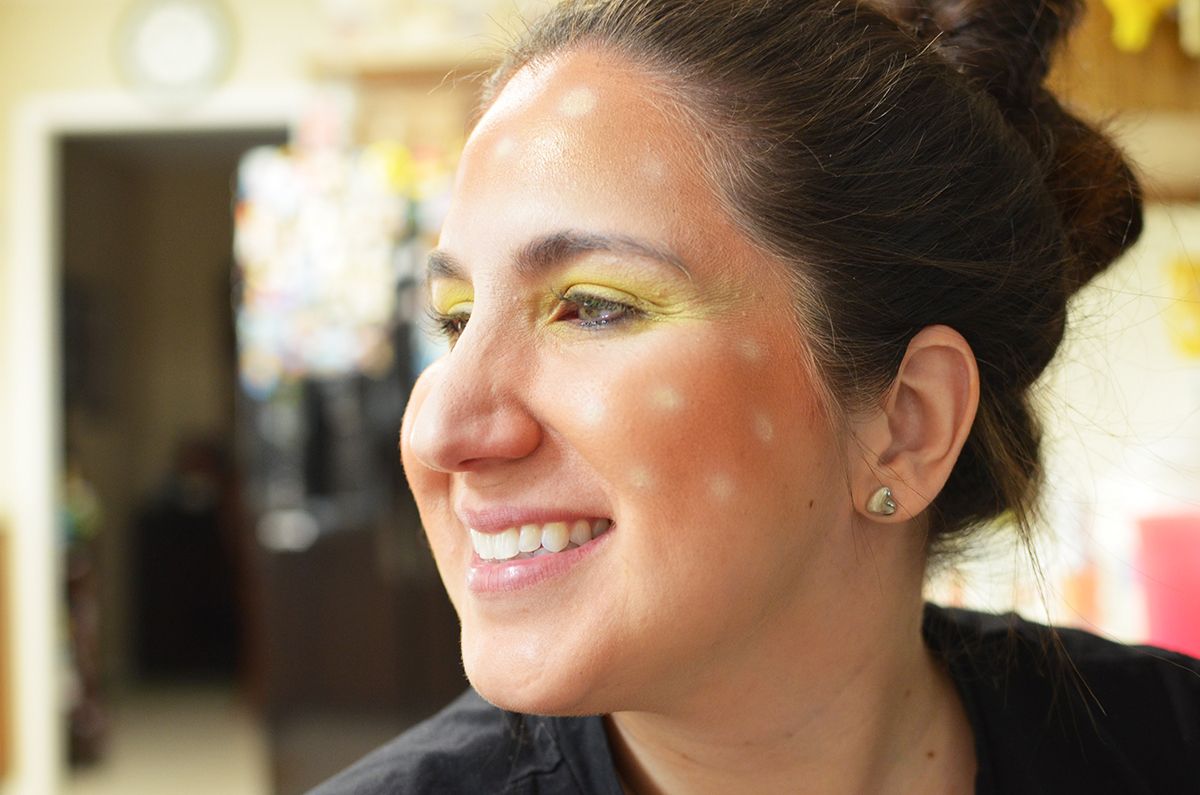 I outlined her eyes with a taupe eyeliner for a more innocent look, but feel free to use black or dark brown. The taupe didn't provide enough contrast on her nose and mouth, so for that we went with black eyeliner.
It was fun getting creative with props. I went into my parents' backyard and found a couple twigs, some fake flowers for more of that sweet and innocent deer look, and some leaves. Because nature. 🙂 The headband helped hold several items in place and also matched the makeup! Score!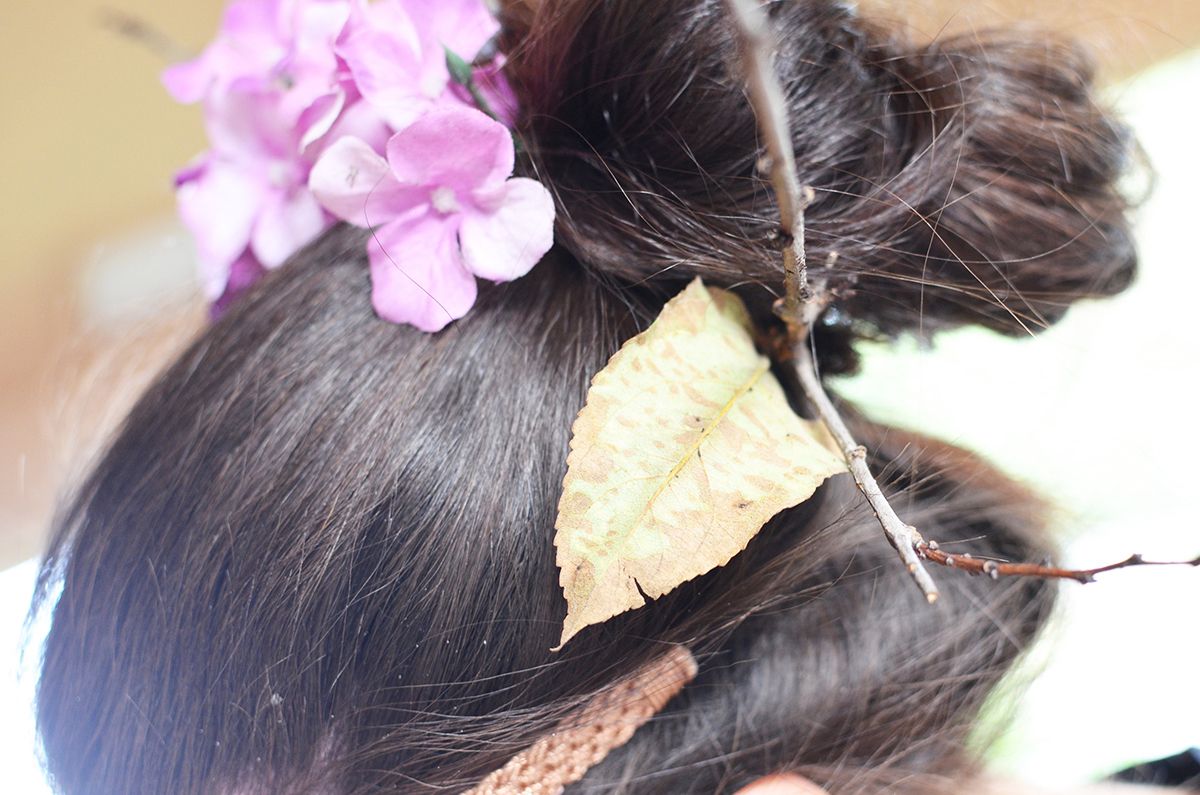 The final look:
The final, final look. hahaha jkjkjk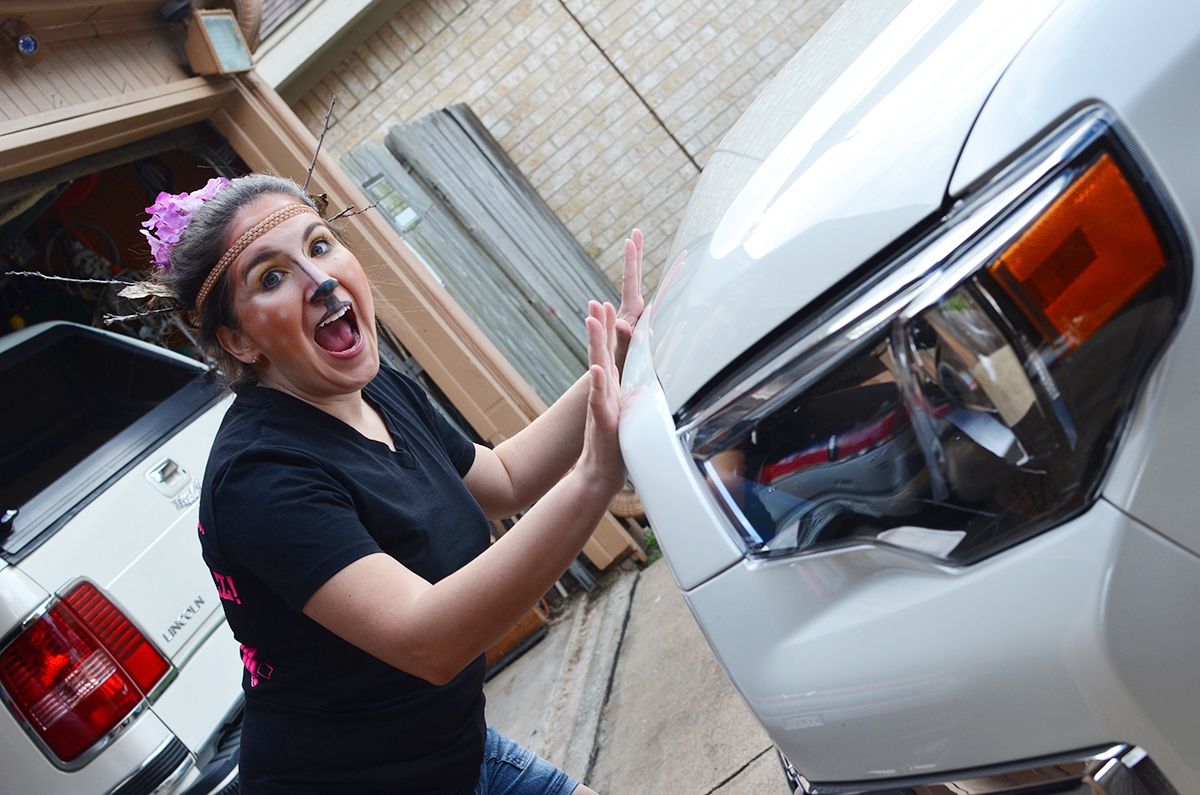 Thanks to my sweet sister for playing along with me, and to Luminess Air for the amazing products I am having so much fun with! If you're hesitant check out the info on the 30-day trial before committing!
Use GRRFESTY25 for 25% off your purchases!
What are you dressing up as for Halloween this year??
xoxo 
p.s. stay tuned for my leopard makeup tutorial!