Mornings are pretty rough around these parts, and they're not about to get any easier! During the second trimester, when I struggled to fall back asleep after waking up to pee at night, I got really upset. Daniel was taking care of chores one morning and I just went off, the lack of sleep did me in. Since then he has been so sweet and quiet in the mornings, but at this point I'm used to waking up at all hours, which is probably as it should be considering I'm about to be a zombie. 🙂
While I can, I've been trying to get as much sleep as I possible during these last few days of "undisturbed" slumber. Daniel has been attempting to squeeze in as many 5:30AM boot camps as he can, which turns his exercise-free mornings into a whirlwind of getting ready because he also slept in. And we are about to add a baby to the mix? Talk about crazy mornings.
Whether I'm getting up at 7am to visit a 4-legged client or hit the gym, I need my caffeinated beverage quickly and on the go. I definitely sleep in, but only enough for my appearance to take a hit, and not a kenneled pup's bladder. In a rush, instead of scouring the cabinets or Daniel's car the dishwasher for a clean travel mug, I've got a stack of Dixie® To Go Cups right next to the coffee maker. Plus no more dealing with the aftermath of an empty coffee mug – or in Daniel's case empty coffee mugs. And I can always use one less thing to worry about these days, especially when I need to focus on getting somewhere on time!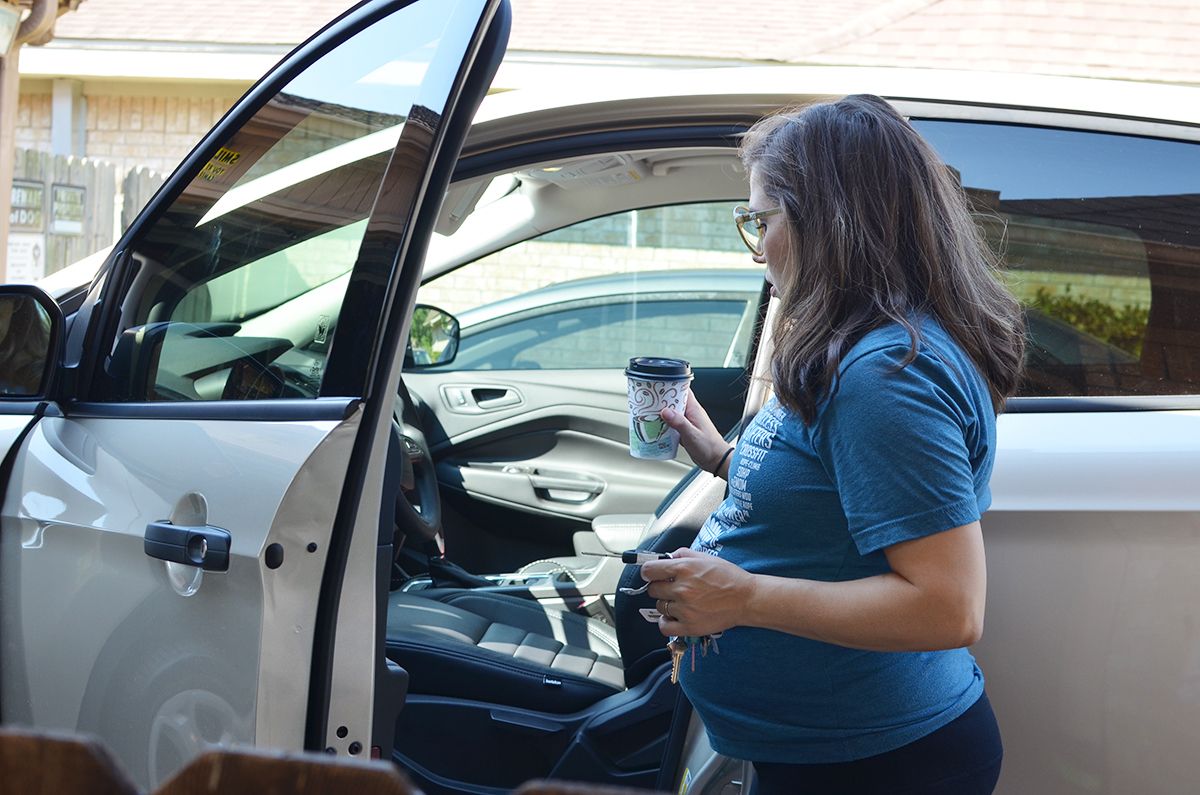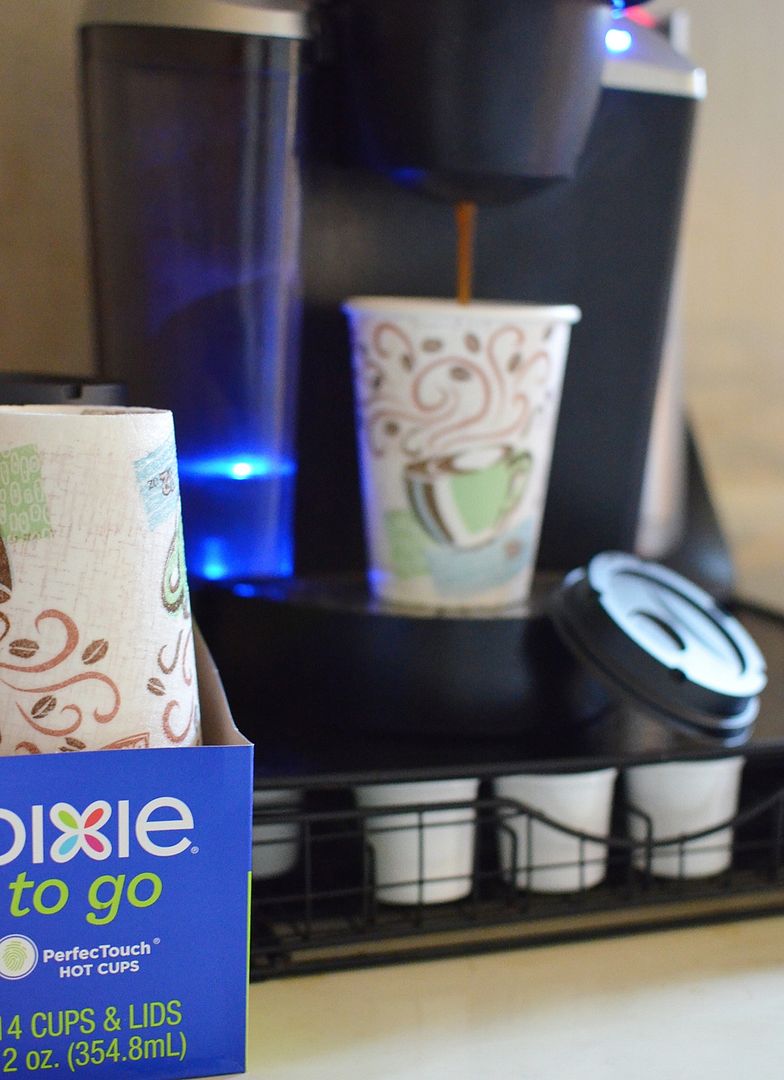 On this particular morning, I needed to hit the gym. My work schedule had interfered too much and I desperately wanted to get some exercise in. Even at 9 months pregnant, I don't like to feel lazy. The alarm went off at 7:30-snooze-7:45-snooze-8AM-snooze….by 8:15 I leapt out of bed, threw on my only pair of maternity workout pants, my favorite shirt, fancy CrossFit sneakers, and ran to the kitchen. I needed some breakfast and caffeine, stat. While the coffee was brewin' I scarfed down some oatmeal, grabbed my Dixie® To Go Cup, and made it out the door and to the gym just as the teams were being selected – whoo! Talk about crushing it!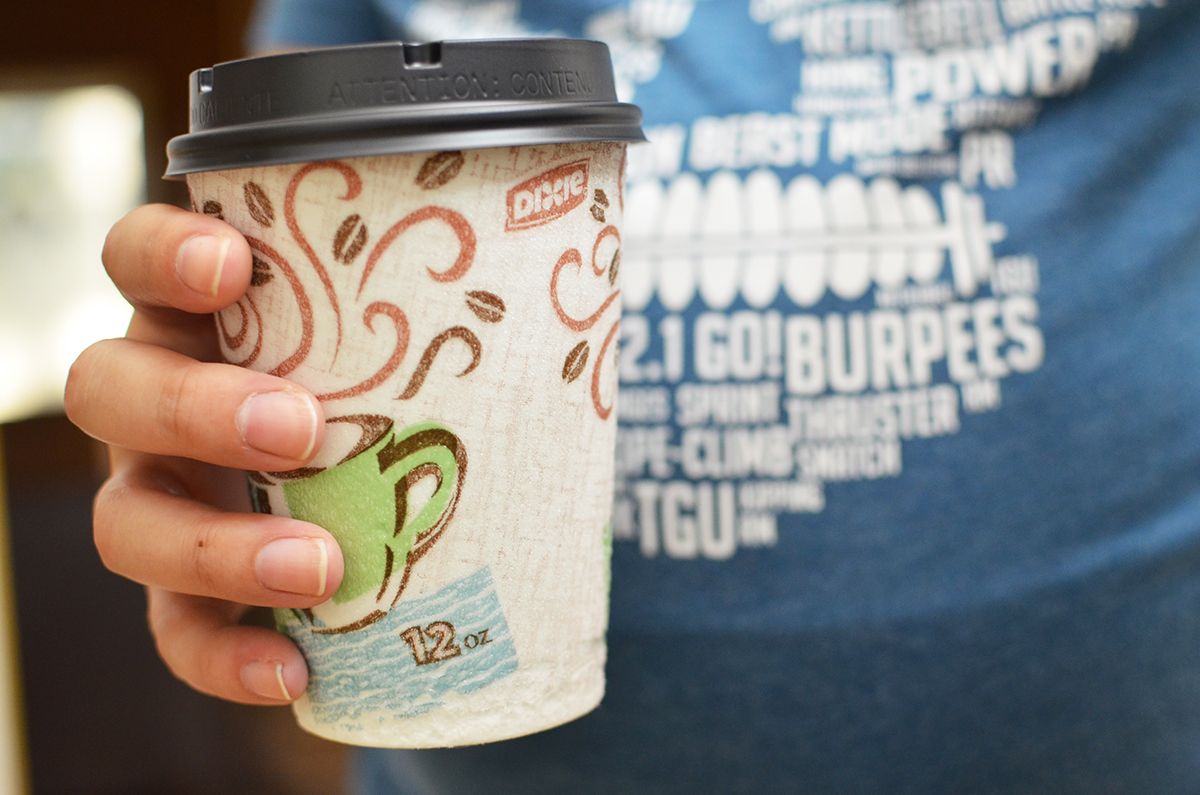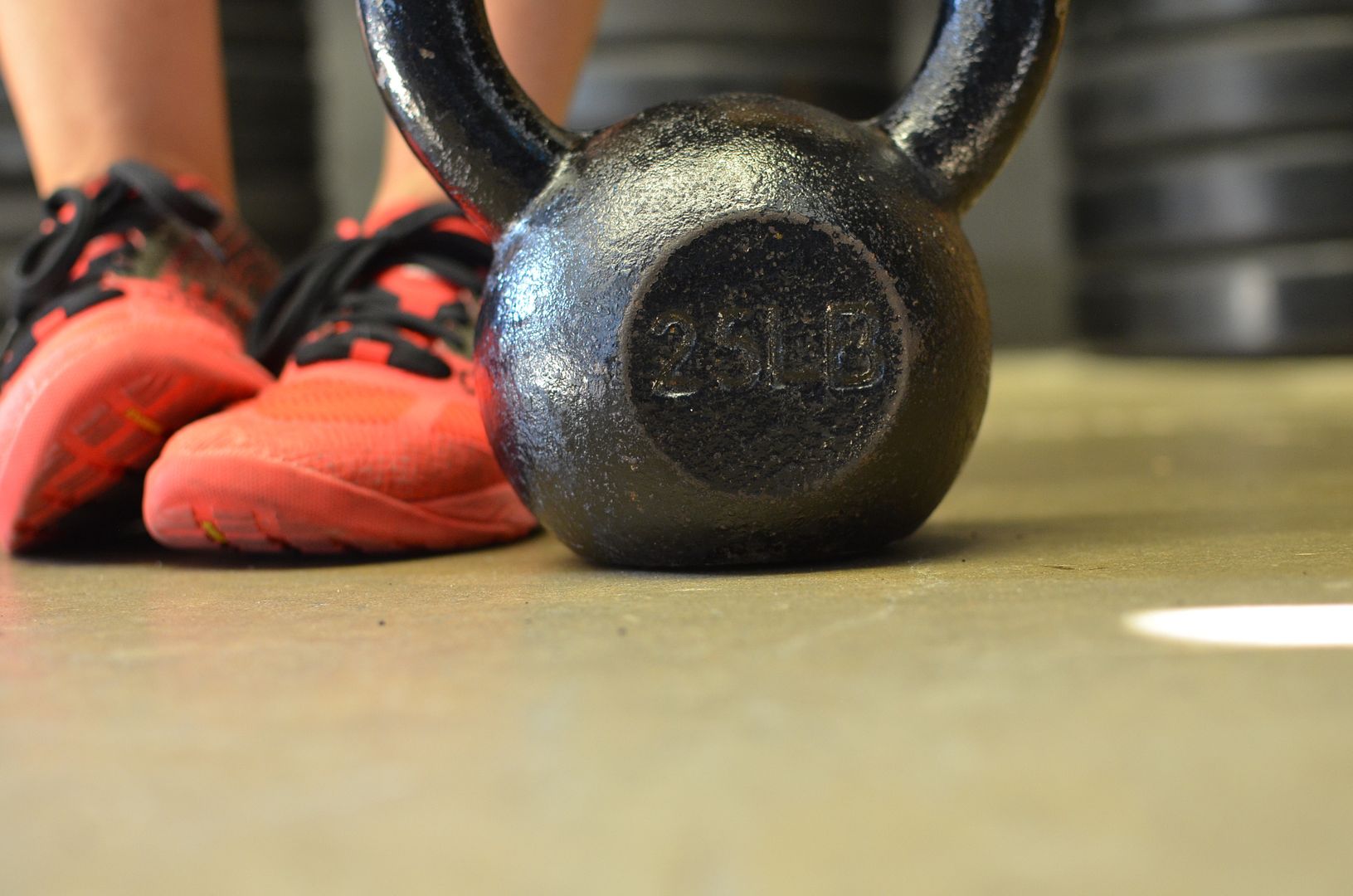 Sitting down to a cup of coffee at the kitchen table is already a rare occurrence in this household, so I'm just grateful that Dixie® To Go Cups can make our fast-paced mornings crushable. Nothing like a nice warm cup of on-the-go-joe [thanks to that insulated layer!] while you are driving off into your next adventure.
What are your crushable moments?
xoxo
I was selected for this paid opportunity as a member of CLEVER and the content and opinions expressed here are all my own.