This post is technically a couple days late, but I assume that is a reflection of my timeliness as we adjust to this new life. 🙂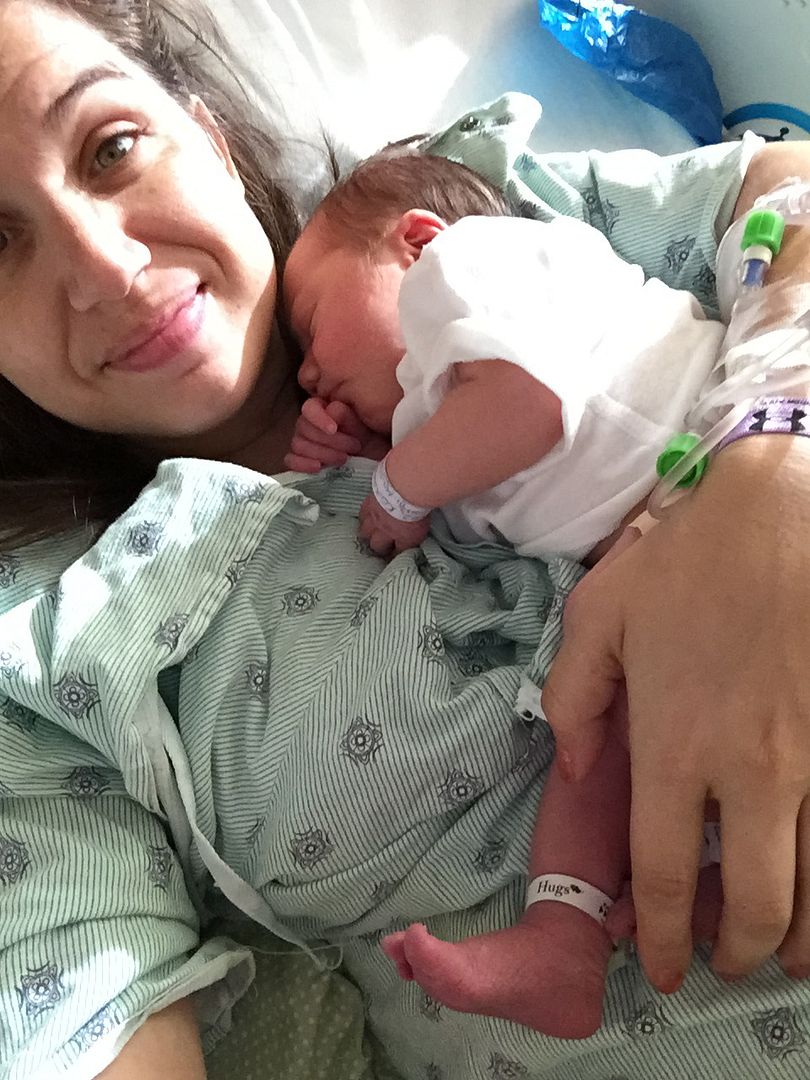 A few years ago I thought I'd be fine living my life without children, but Daniel had other plans. Every once in awhile, when we'd discuss the future, he would mention the idea of a child. He asked me if one day, no matter how, I'd assist him in becoming a father. At the time I was thinking I'd seek out other parenting-type options, but didn't want to focus on it too much. And then he proposed…and it became serious.
I had already started to sing a different tune. Instead of completely denying parenthood, I changed my answer to, "Maybe one day," which to some came as a shock. I really don't know what did it, perhaps simply maturing? Who knows, but the switch had been flipped.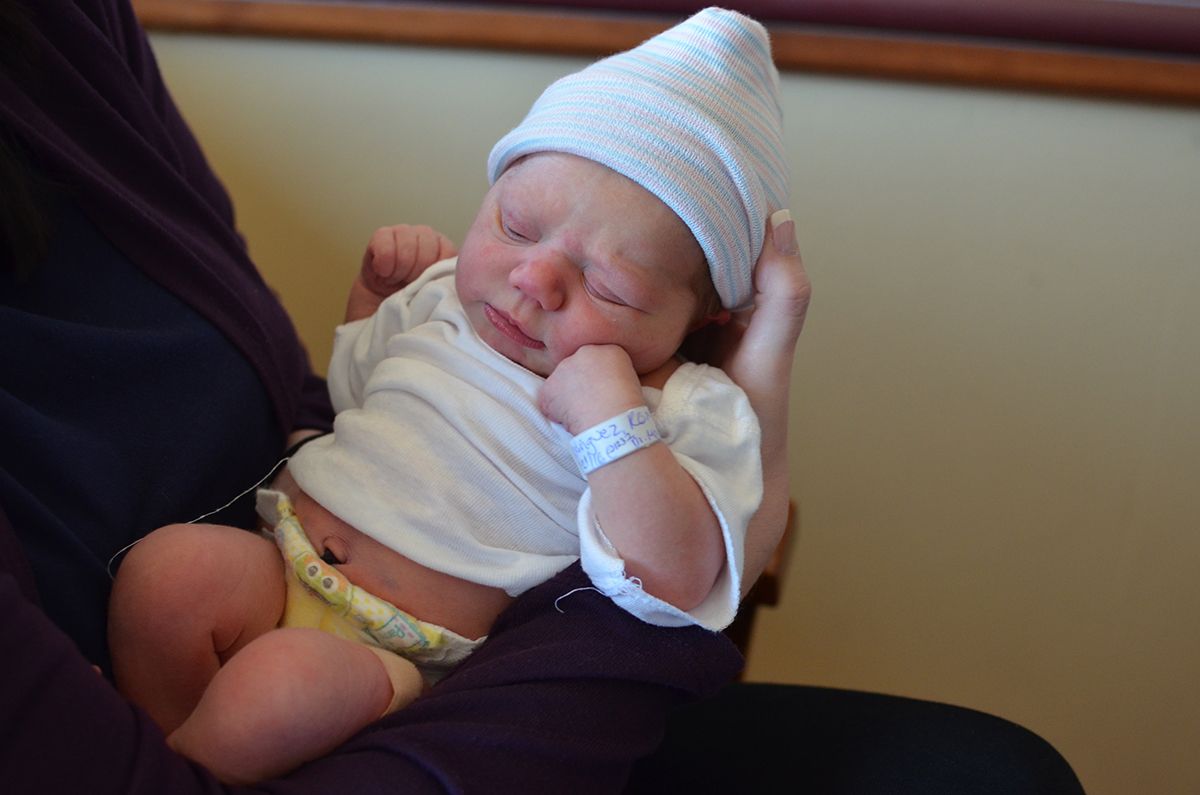 A few close friends of mine had started their journey into parenthood and I wasn't totally motivated just yet. When my cousin brought it up, that's when I thought about how fun it would be for our little ones to be BFFs like us. Maybe it was time.
Other than low iron, and therefore low blood pressure, I'd say I was pretty lucky with my pregnancy. First trimester was rough, but once the headaches subsided, I felt great! I stayed fairly active until about a week before the induction date, which I think was extremely handy since it allowed me to continue prepping our home until the very last second!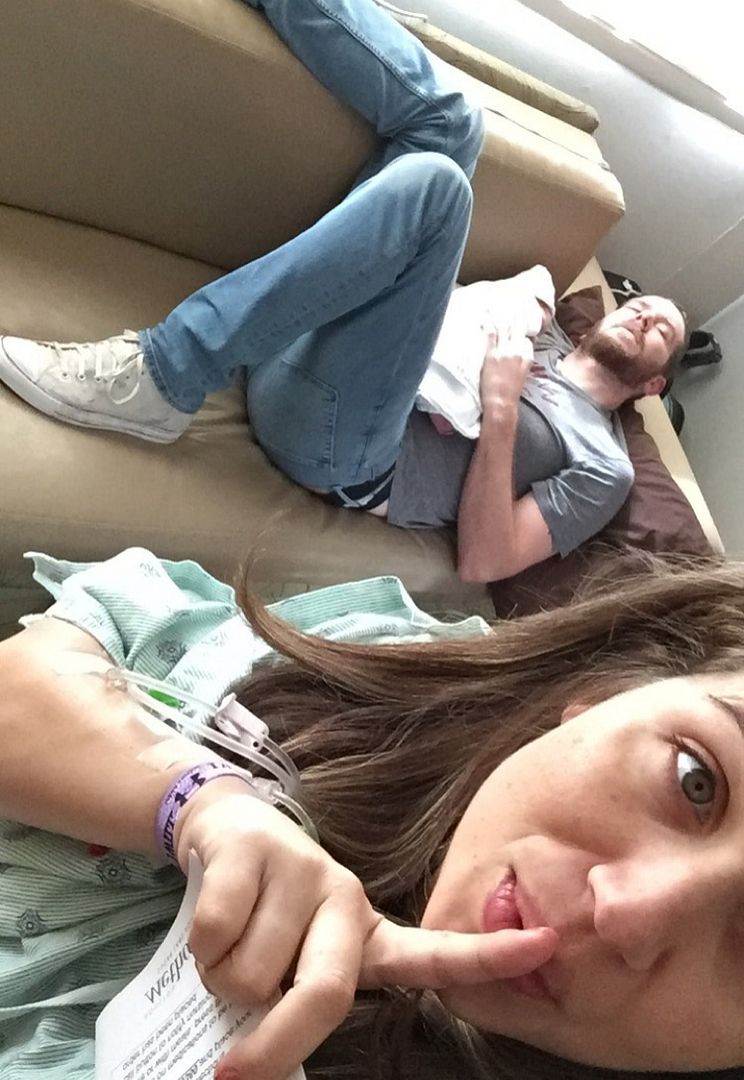 I was scheduled to be induced a week before the due date because the doctor thought LS would get too big for me to have naturally. After a few hours of contractions, I was stuck at 4cm dilated and LS was having some fluid build up on her head, so we decided to go with the c-section.
From the start I had been told that people of my stature had a 50% chance they'd need a c-section, so I figured it would end up that way, but when it came down to it, I was suddenly terrified. I've never had major surgery…and even with the epidural it hurt so terribly they ended up knocking me out. Somehow I managed to wake up to my baby's cries, and enough to catch glimpses of her before I passed out again and was wheeled back to my room.
If you want to know more about epidurals, my friend Zach recently published a relevant article!
Apparently my first words to her were something like, "Come here little alien, I made you." hahaha I also told my mom, "I didn't think I would remember how to speak Spanish…" among other things. Daniel and I had a couple really sweet moments, and while they are a bit fuzzy, I'll never forget them.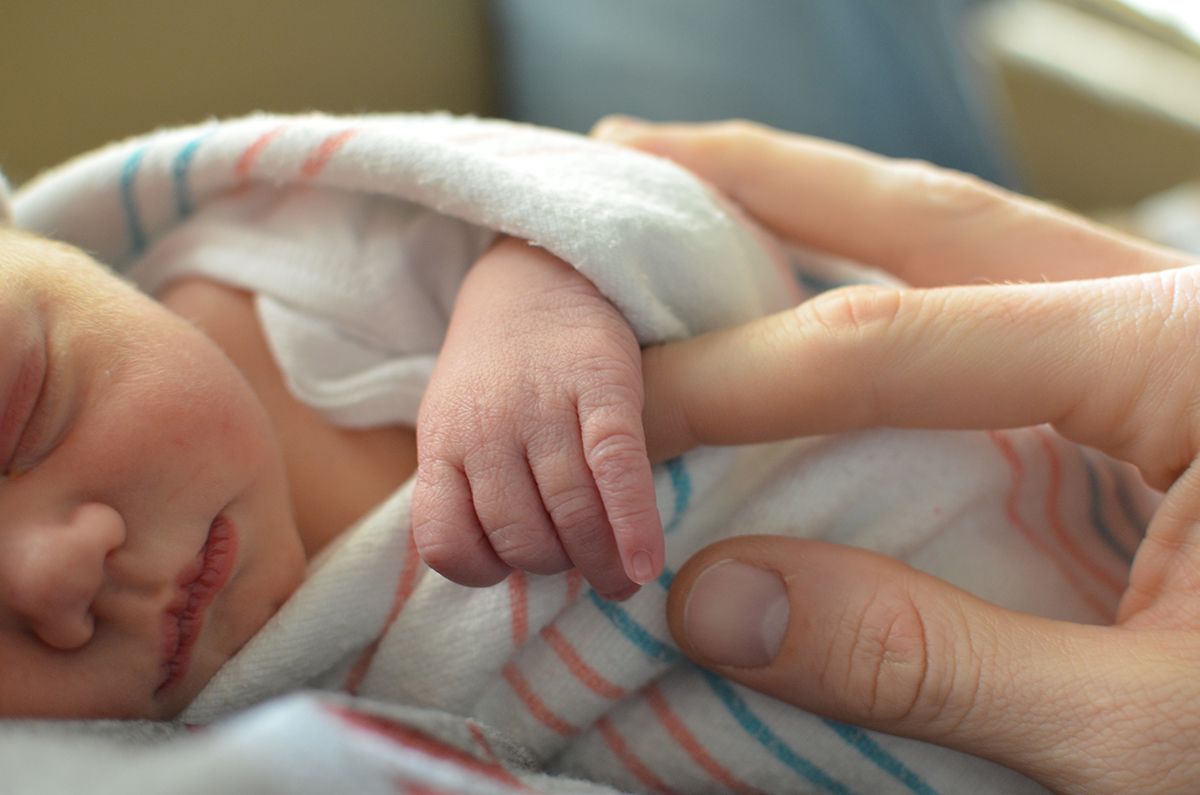 I lost quite a bit of blood during the c-section, and that, combined with the meds, and the very limited C-section diet, kept my blood pressure extremely low. 87/48 at one point. I basically looked like a vampire victim for my entire hospital stay. Pale, bags under my eyes, and drained of blood. But for the most part I didn't care, because there was a tiny human in my arms, and I made her. And that's kind of distracting. 🙂
The first week was incredibly painful and frustrating. Getting in and out of bed was the absolute worst. Using my abdominal muscles was impossible, as was standing up straight. Even sitting up in bed was so difficult that Daniel ended up anchoring himself at the foot of the bed so that I could use him to push while I simultaneously pulling myself up using the bed rails. Coming home was even harder because my bed is too high and doesn't have rails. I slept at my parents' house one night just to use their electric recliners.
Fast forward to a week out and I am definitely feeling better. I can't stand for too long, but my posture is better most days, I can walk a little faster than a 90 year old woman, and am able to get in and out of bed without crying. I am still shying away from lifting much more than my baby, but have attempted a few chores because I was feeling pretty useless.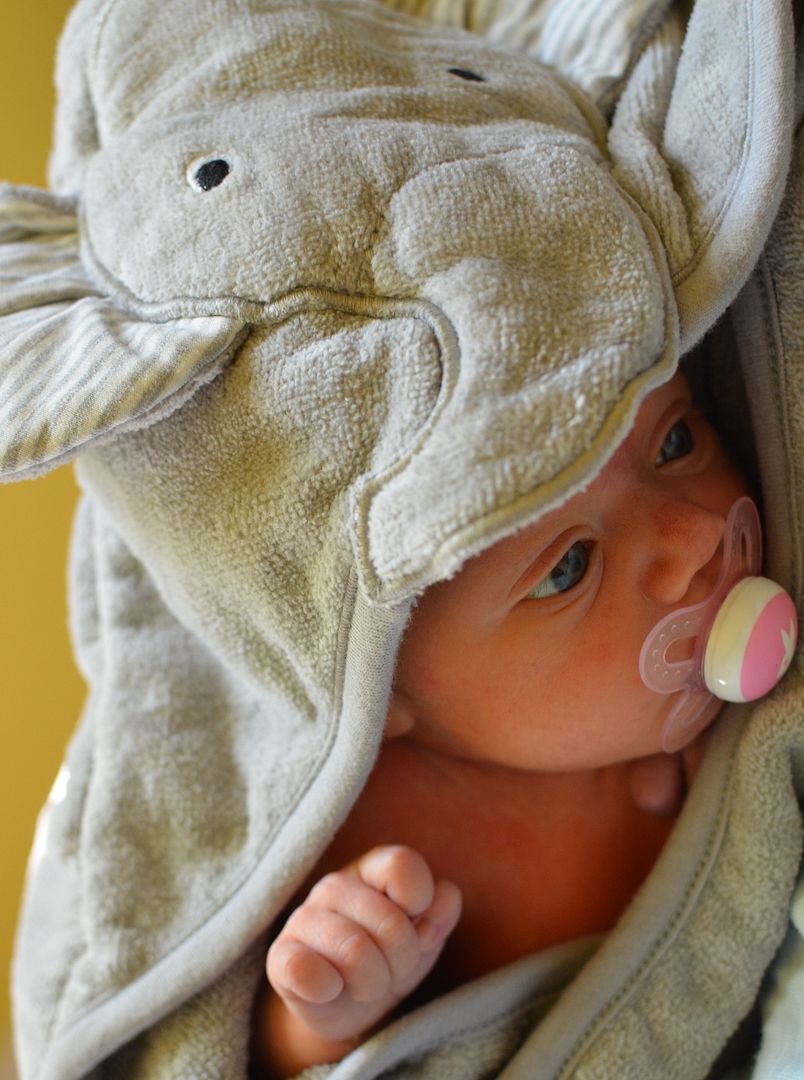 LS must know what a struggle that first week is, because she is close to 100% angel. 🙂 There's a period of time in the evenings where almost nothing soothes her for very long [a friend called it 'the witching hour'], but so far she is pretty chill.
Daniel and I have never interacted with newborns for more than a few minutes at a time, but I gotta say, he is a natural, and LS is absolutely in love with him. I mean, they are twins. While I realize she can't see much more than 8 inches away, and even then it's pretty blurred, my heart melts when I see her staring at Daniel. She also seems very relaxed when he plays the piano for her.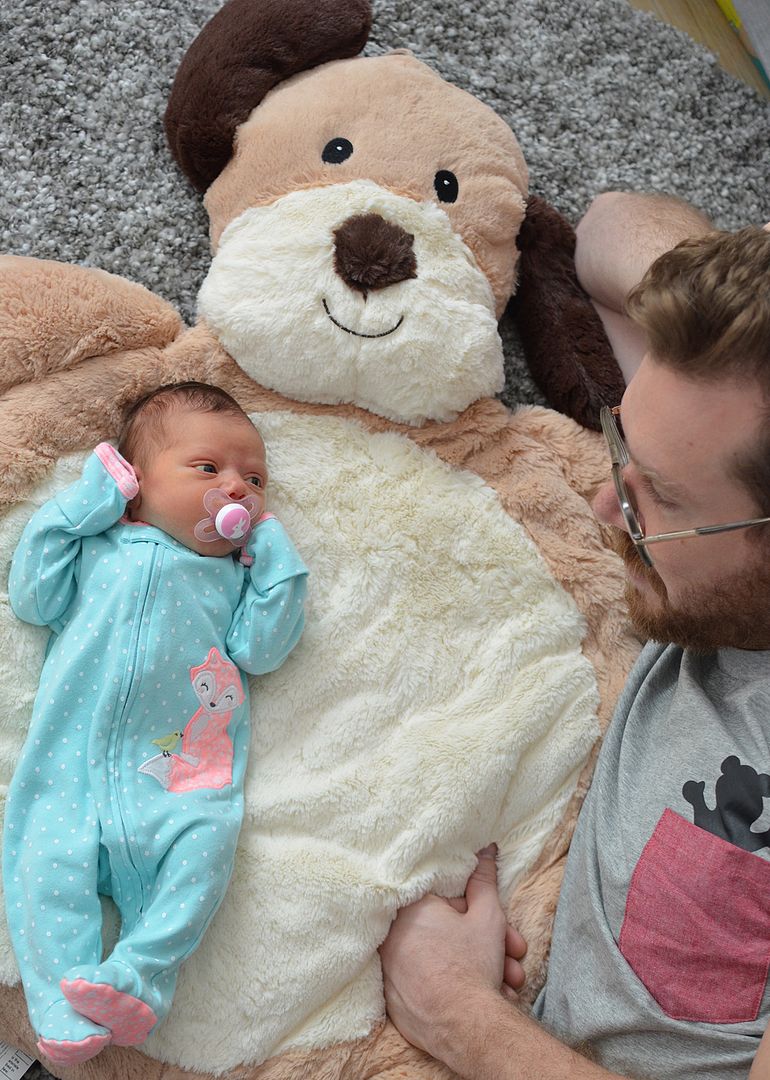 The animals seem to have welcomed LS with open arms paws, and we let them sniff her every once in awhile, too. The dogs have lost interest for the most part, but we are keeping a close eye on Rory, because she likes LS's bassinet just a wee bit too much! We accidentally left it sitting out while we were gone and found cat hair inside. ha! A change of sheets did the trick, but now we make sure to store it in her bedroom when we go out.
LS had slight jaundice at her first doc appt [we go again soon] so she's been sunbathing daily. Now that my milk has come in she is peeing more, which also helps keep the J away.
The white noise app and white noise machine from my cousin have saved us many times during the aforementioned 'witching hour.'
LS is intrigued by her daddy's fingers and clutches them tightly whenever he's holding her. She has quite the little grip!
We are in love with her adorable facial expressions – especially the :-O face below!
She usually doesn't mind diaper changes, but thus far is not a fan of sponge baths.
Her poop has become kind of nuts lately, and tends to squirt out while we are in the process of changing her, which proves to be shocking and hilarious every time. [And is also what led to her first sponge bath!].
Clipping her nails is terrifying, but I got the job done thanks to this gift from a friend!
She loves to be held, and my favorite thing is napping with her on my chest after a feeding/burping. Usually it's accidental. Breastfeeding seriously puts me to sleep!
Speaking of breastfeeding, she makes the most hilarious and terrifying facial expression just before latching! ha!
I've been using a nipple shield on and off and thank goodness LS doesn't mind either way. It has helped so much with the pain. And obviously Lansinoh before and after.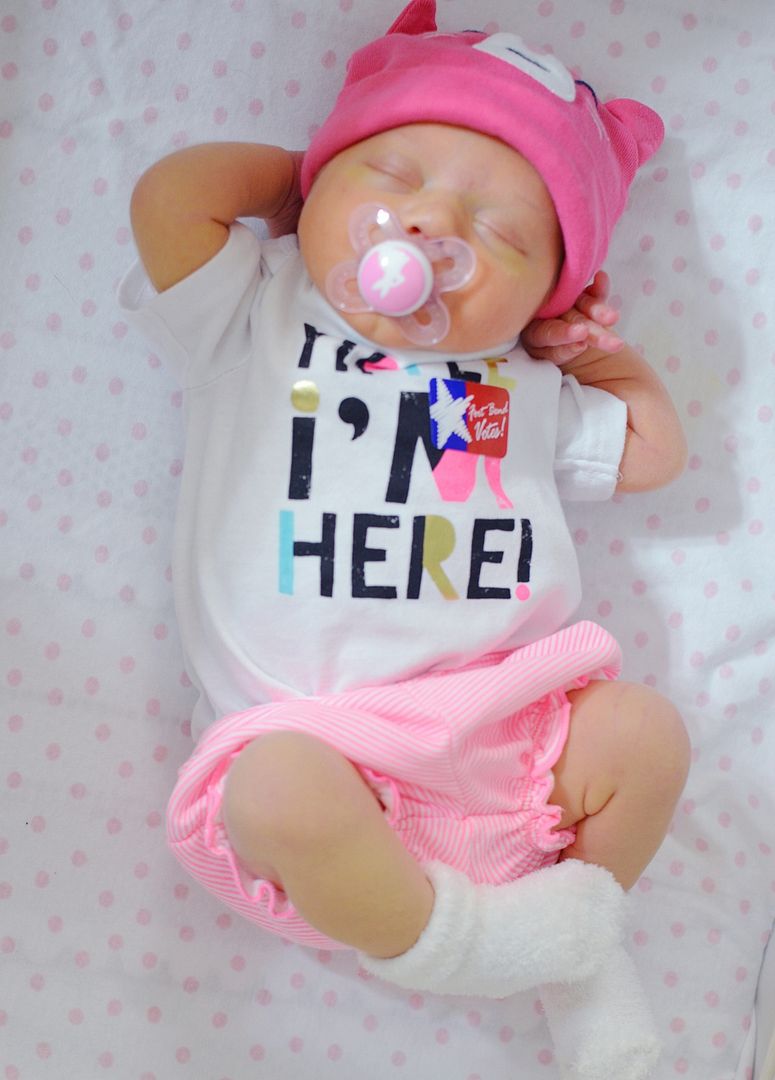 Keep up with LS's adventures on her very own Instagram account. It's primary purpose is so that I don't bombard my own followers with too much baby pictures/video…but let's face it, they're bound to make their way in. 🙂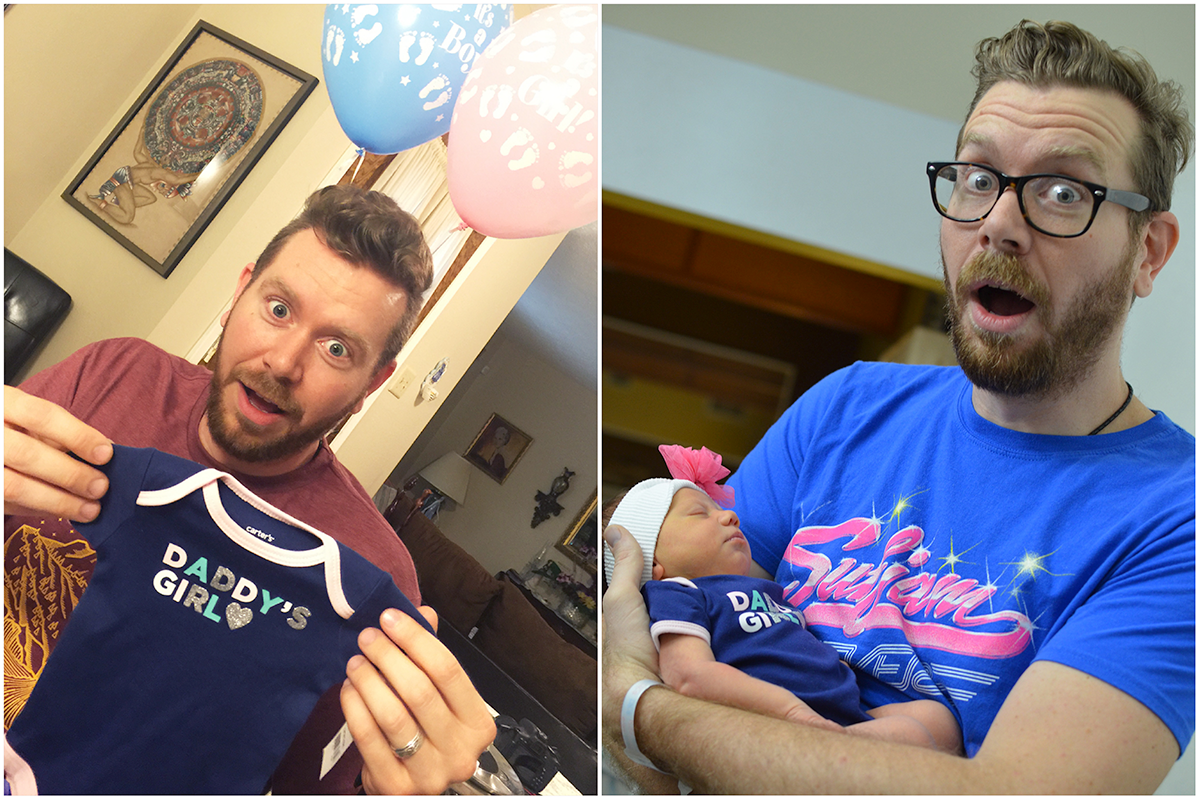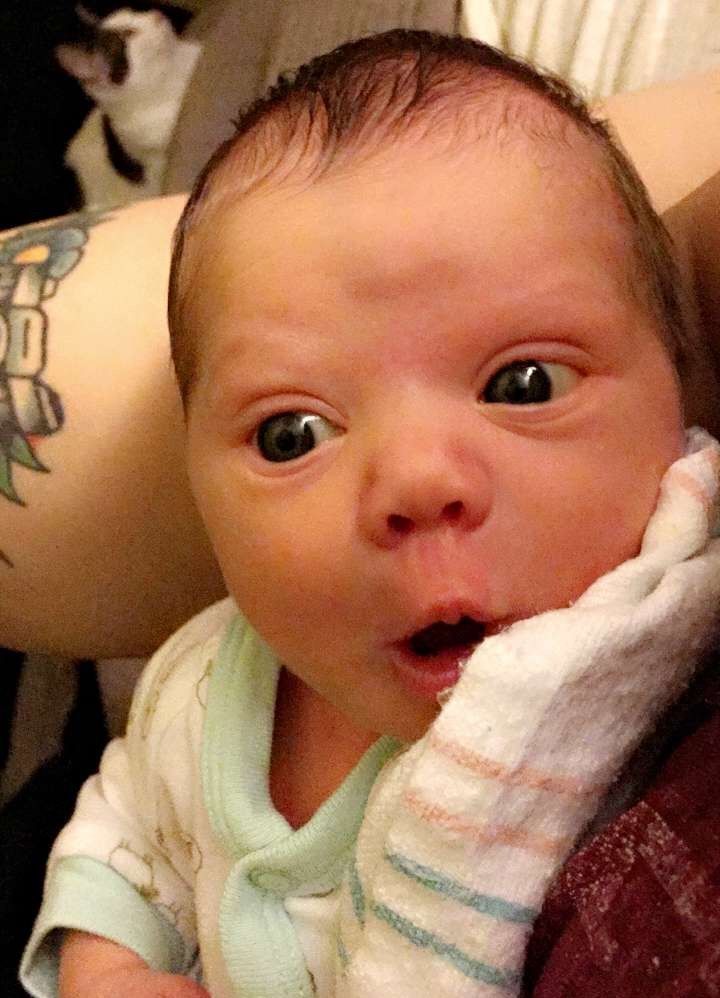 Thanks so much to my dear husband for doing oh-so-much for his two girls, and driving us around on top of that. We are a very lucky pair. 🙂 I am also incredibly grateful for the friends that have checked up on us, dropped by, and even brought over delicious vegetarian friendly meals. Special thanks to my mom for babysitting LS and I when Daniel had to take care of some things, and to my sister for her never-ending love and gifts for the little doll. Thank you so much! Your support means so much to Daniel and I, and has made this transition so much easier.
Stay safe this Halloween, my friends!
xoxo
This post contains affiliate links.