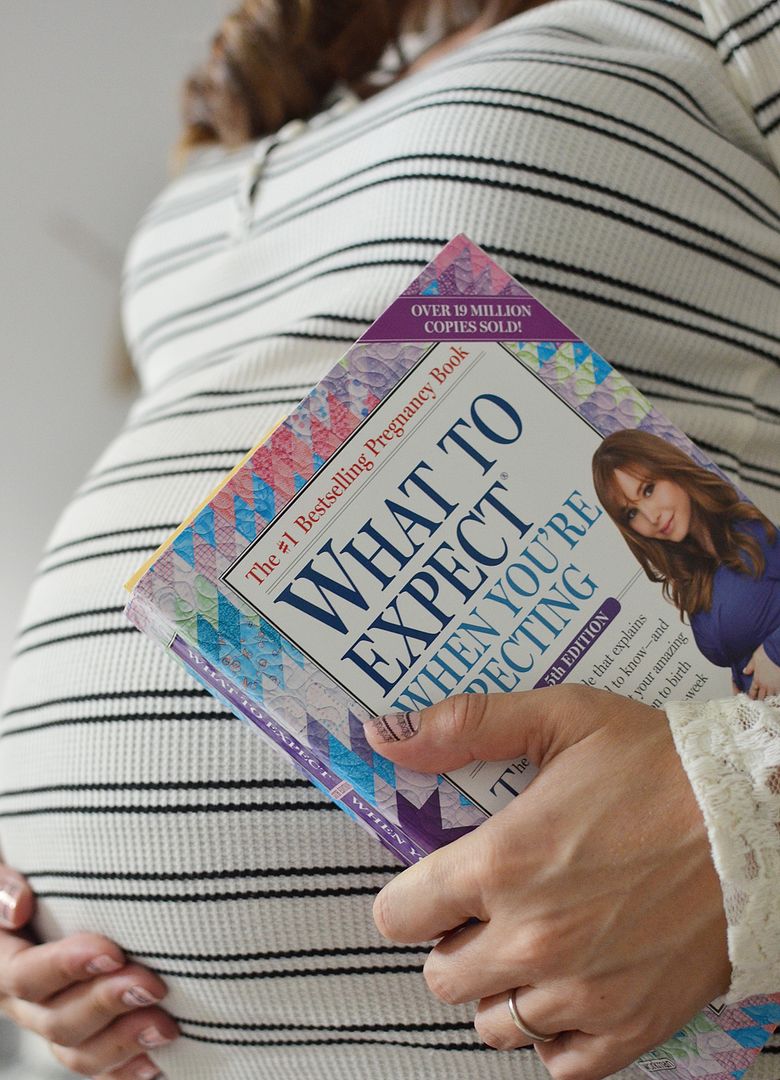 Last week I shared the pregnancy and parenting books that I have found the most valuable thus far. There have been hundreds, possibly thousands, of pages of information thrown at me, and it's only slightly overwhelming. Because of all the differing opinions and variety of options in any baby-related scenario, it's definitely important to pick and choose the theories that will fit into your new life.
One book that I have found easy to follow along with, and incredibly informative, is the tried and true "Pregnancy Bible": What To Expect When You're Expecting [new and updated 5th edition!]. My doctor even recommended it. Every stage, month, and even week of pregnancy is explained in detail, as well as different options you will have throughout your checkups, etc. It's been nice having some background information before my doctor appointments as opposed to my first trimester blank stares. ha!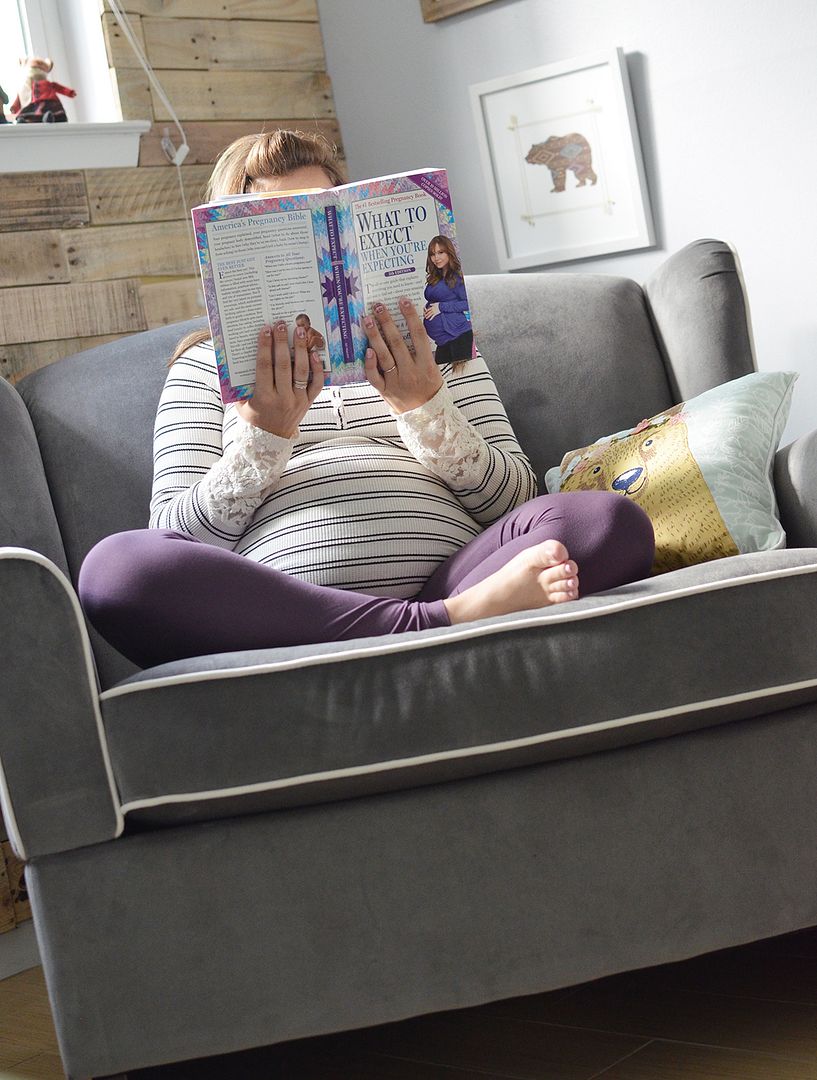 Because of my awful migraines early on, I did most of my reading second and third trimester. I went back through what I missed from the first three months and it was pretty spot on! Following along during my second, and especially third trimester, has been really helpful. I've dog-eared plenty of pages that I want to go back and review. For example, I have bookmarked the cord banking information, counting your kicks, exercises to help you get the baby into position, C-section info, push presents [have you ever heard of those? cough-Daniel-cough], and a couple other items!
Daniel will need to read the book next, but obviously he can start from the third trimester reading. I mostly would like him to digest all the information leading up to and through labor, such as birth plans, cord clamping, and the entire chapter on postpartum. There are even sections specifically for "dad" and a lot of advice for pregnancy and postpartum symptoms that will be handy for him to help me with. 🙂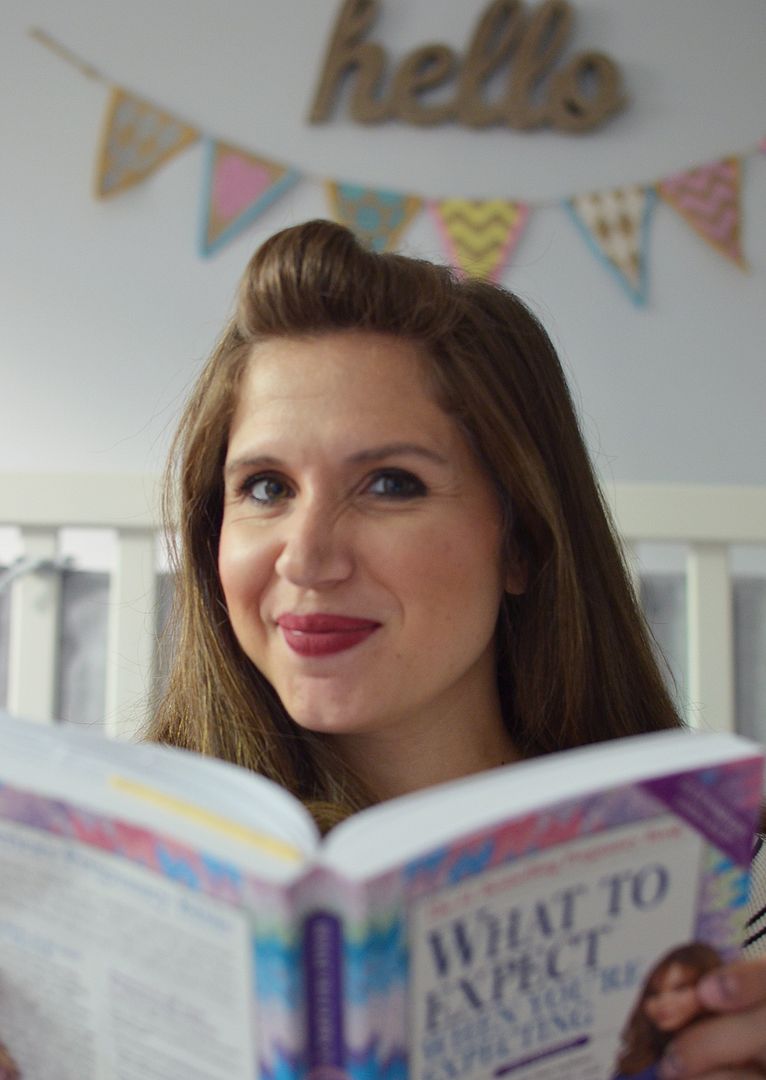 All of the medical information is completely updated, and even includes information about the  Zika virus. It was pretty interesting to discover that mosquitoes actually go after pregnant women twice as much as non-pregnant women. This is due to the fact that we take breaths more frequently and mosquitoes are attracted to the carbon dioxide expelled. And then there's the higher body temperatures they just want to warm up to. Luckily I've kept my bug spray handy all summer…because Houston humidity + pregnant mosquito temptations = hearty feast for all those blood suckers.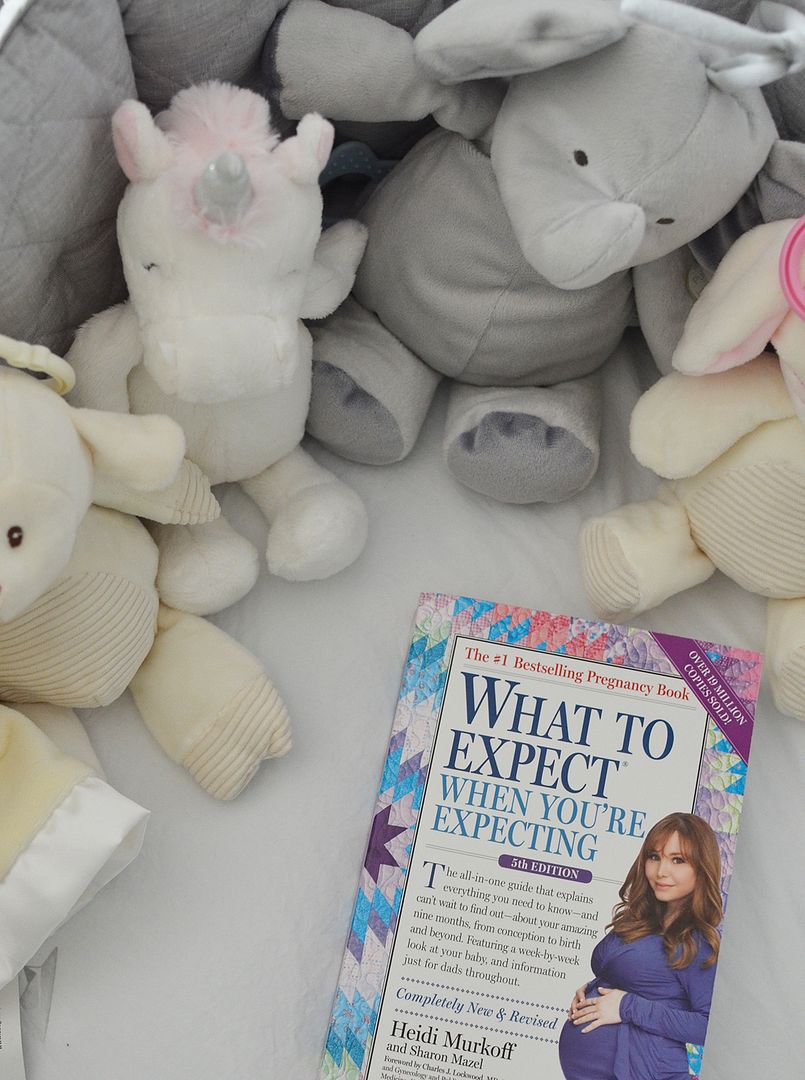 If you are feeling crunched for time and can't read this book all the way through, or are not a reader to begin with, What to Expect When You're Expecting definitely serves as a great reference. The table of contents is amazing, as is the detailed index in the back. Even though I've read it through, I have still checked the index for information I was curious about, and then dog-eared it. 🙂
Have you read this book? What did you find most helpful??
xoxo
I was selected for this opportunity as a member of Clever Girls and the content and opinions expressed here are all my own.