If you are here for the discount code, scroll to the bottom. 🙂 Please feel free to share so your friends can take advantage of the sale, too!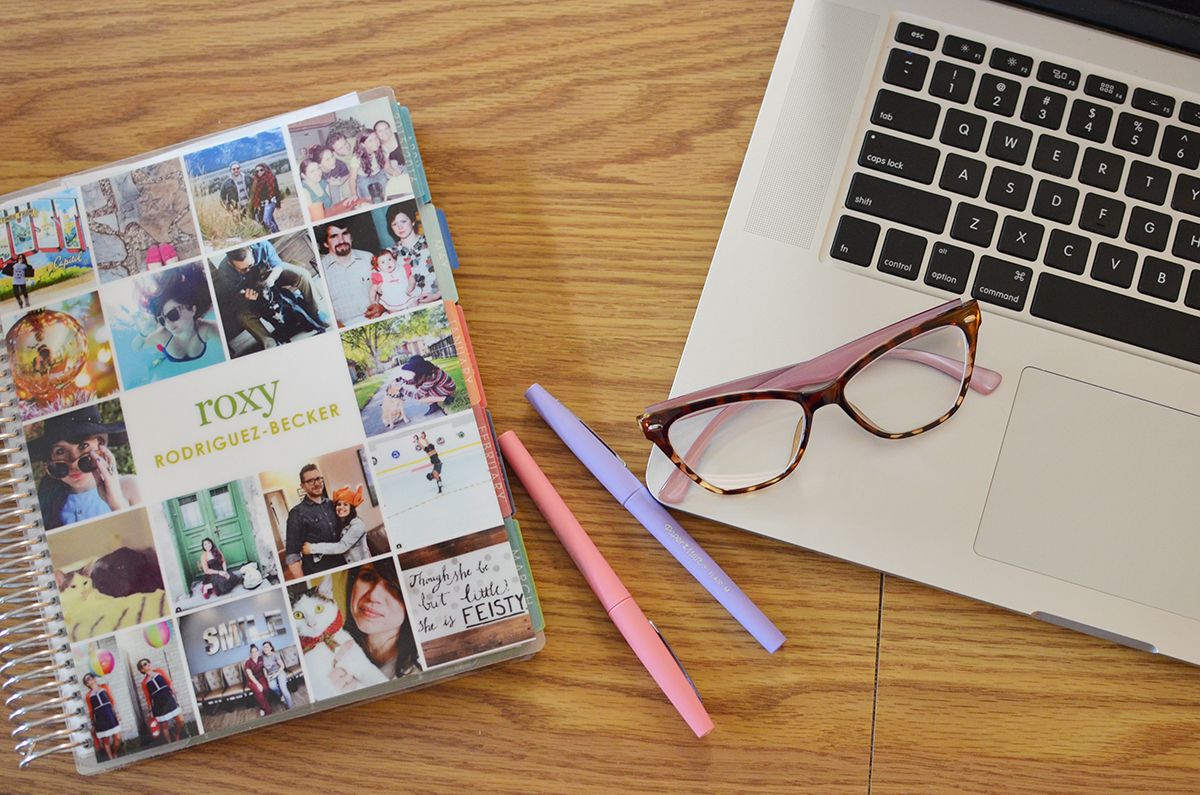 Sometimes I let sleep, or lack thereof, decide what kind of mood I'm going to be in. It's pretty frustrating. But I'll have to get used to it, right? It's been taking a toll on my appearance because when you are tired, you aren't in the mood to make yourself look nice. For example, I've been letting my hair air dry into a curly, puffy mess, and I even started liking it. Yikes! I can already predict what I'm going to look like when this baby is born. ha!
Between getting up 2-3 times a night to pee and Daniel's morning alarms [not his fault at all of course] I have been pretty out of it. My magic power is deciding when to fall asleep, but how does that help me in the morning when I can't fall back asleep?
And lately my back has started hurting so much I even ordered a maternity belt for when I'm going to be standing for longer than 20 minutes. Seriously.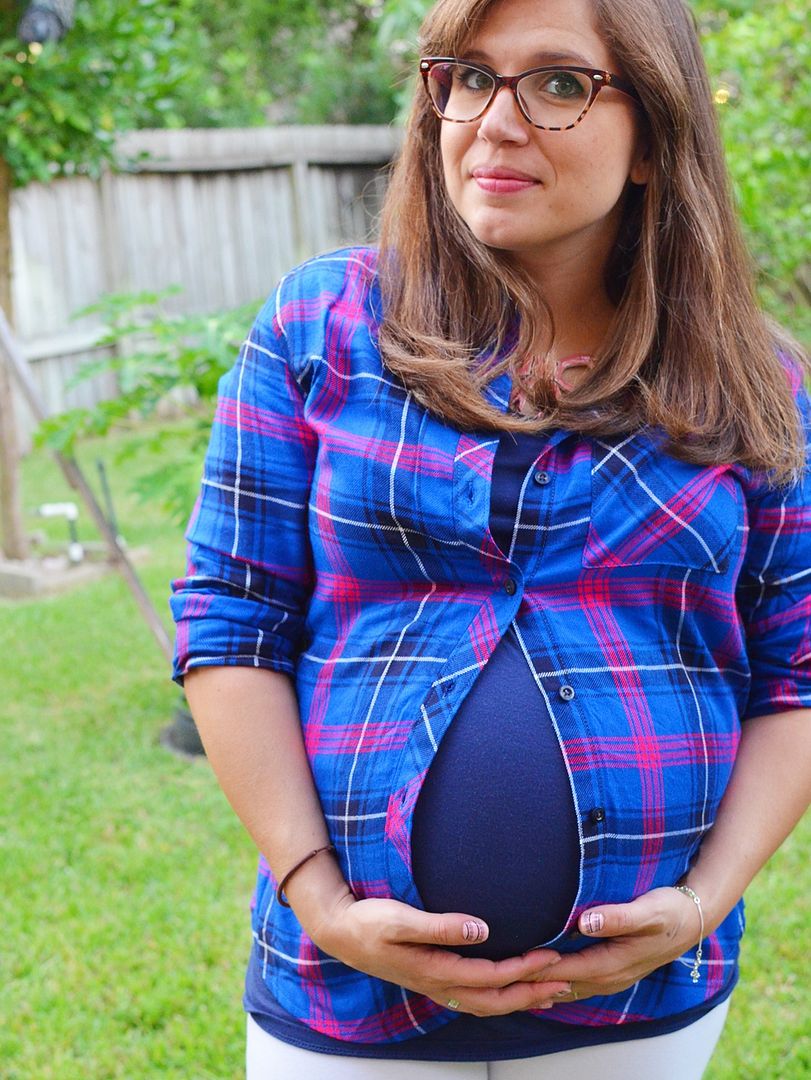 I decided to take matters into my own hands and have a sleepover at my parents' house. I figure if I stay upstairs in my old room where it's nice and secluded, no alarms, no dogs, just the constant need to urinate waking me up every few hours. ha! Definitely the rest I needed to freshen up my look and show off my new glasses frames.
Most of my glasses are big and rectangular – it's been my style for a few years. Lately I've been wanting to try out the cat eye variety that my friend Maria rocks so beautifully. When GlassesShop.com offered me a free pair of glasses, I was all over that. And while it seems like I went with a safe color [tortoise] the light pink interior gives them a fun pop! The frames may or may not have been the inspiration for my fun nail polish selection this month. 🙂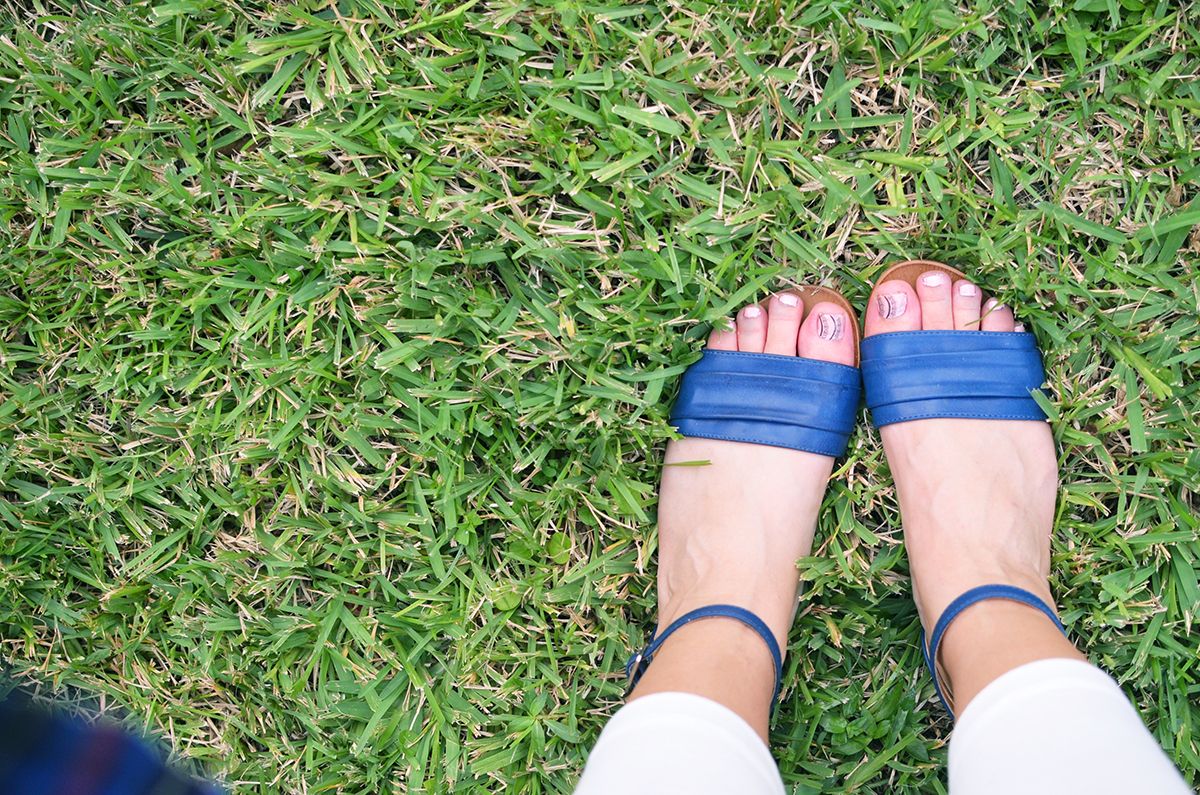 JCPenney Arizona brand flannel  //  A Pea in the Pod maternity top  //  Motherhood capris
Sandals from Italy [gift]  //  Incoco Nail Strips  //  Cat eye glasses c/o GlassesShop.com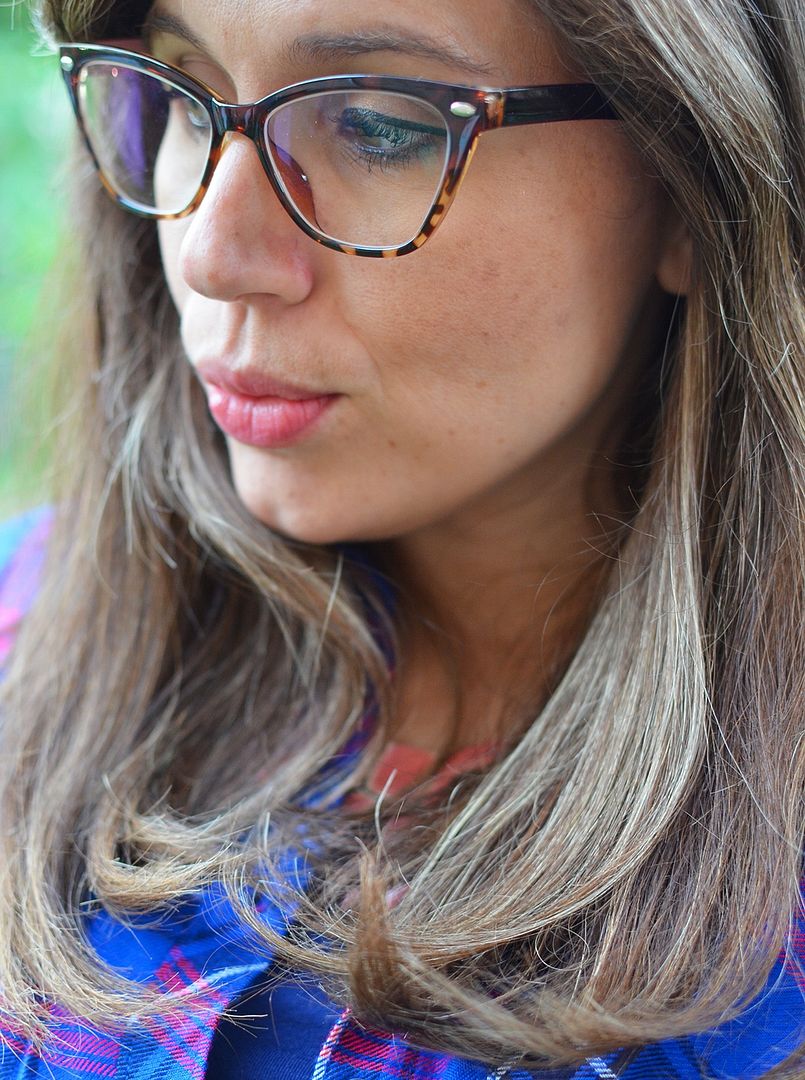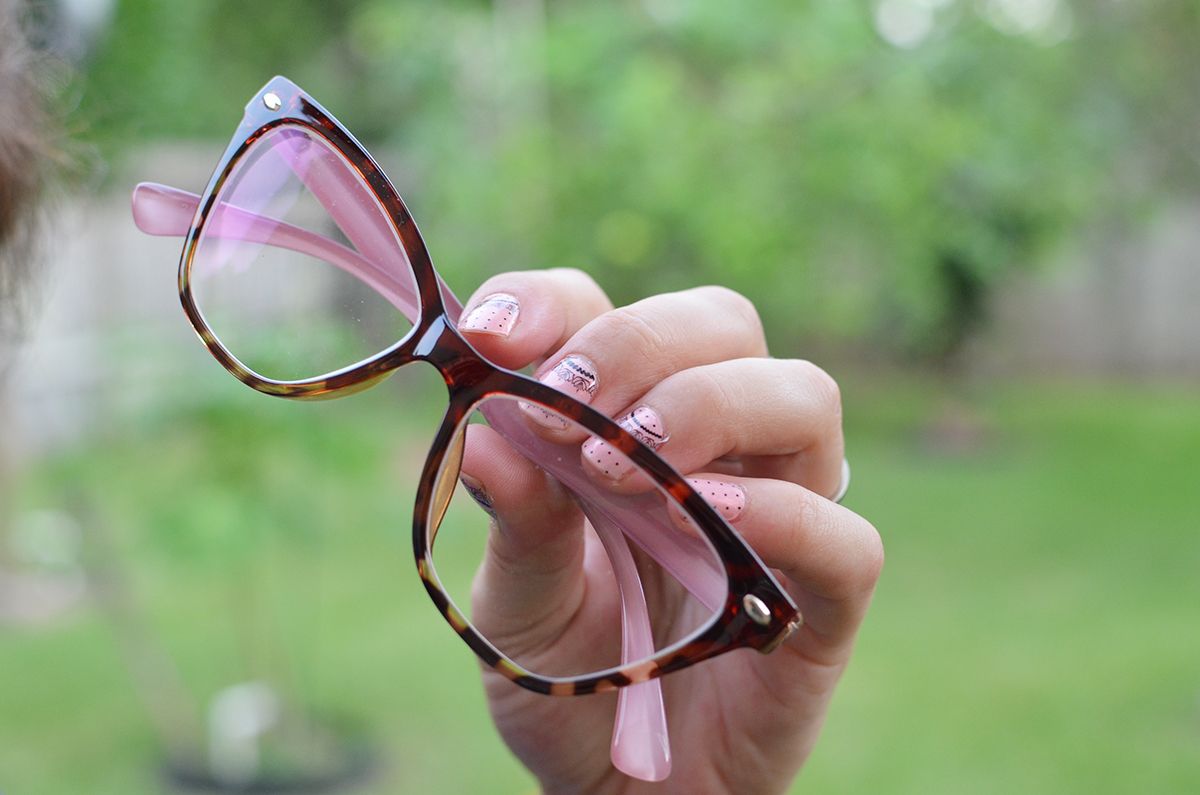 I am seriously in love with the style I chose and the fun colors. Plus they fit comfortably and the prescription lenses are free! If you are interested in a pair of prescription sunglasses they carry those, too.
Use discount code GSHOT50 for half price glasses [and free prescription lenses!].
xoxo