This post is in collaboration with Luminess Air. All opinions are my own. 🙂
Use Grrfeisty25 for 25% your entire order [including sale items!].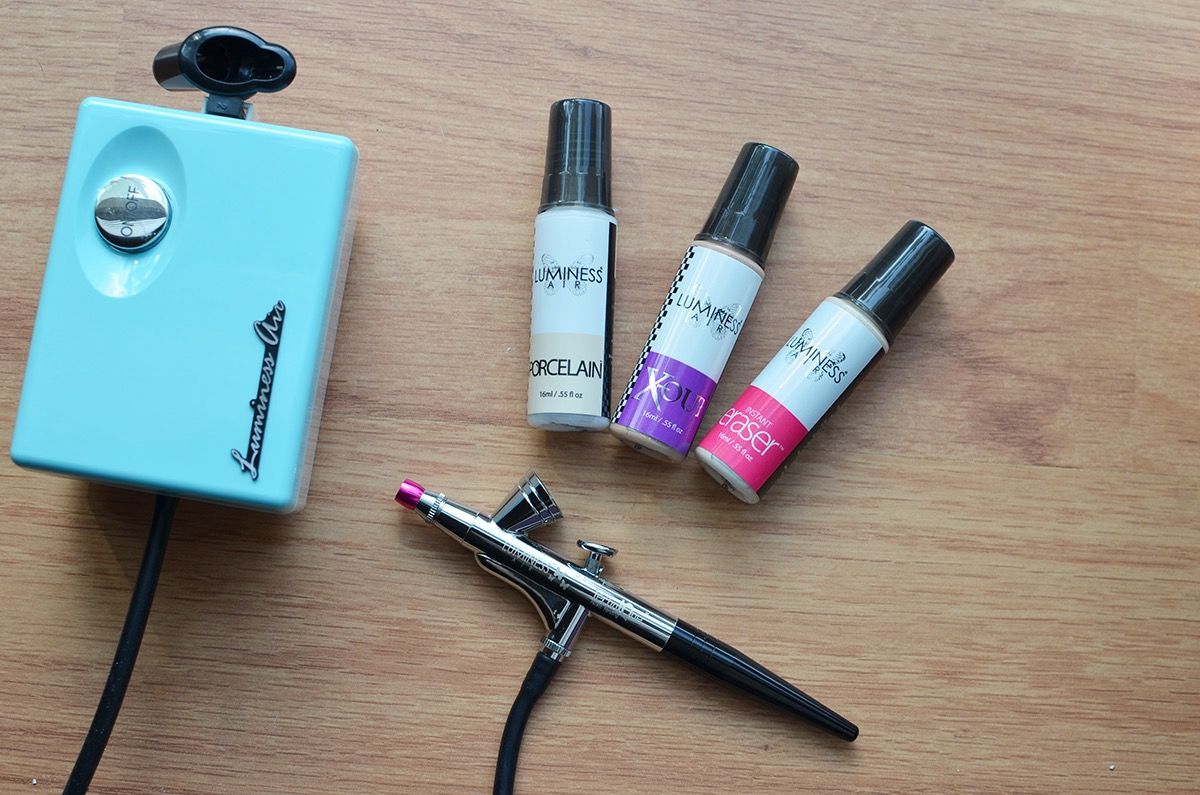 Working on: I've been picking up a lot of Think Through Math shifts, and attempting to snag more sponsored blog posts! I know I won't be contributing for a little while [income-wise] and am trying to do a lot of that now while I am able. My "maternity leave" won't consist of too many days though, and it helps that I have some flexibility with my teaching schedule so I can gradually work my way back in.
I have plans to start a craft project for the baby very soon. Not that she'll be able to use it for a while. Ever heard of a Quiet Book? They seem so fun to make! Get my craftiness flowing again.
Anticipating: What do you think? 🙂 Obviously we are all sitting here waiting for weeks 38-40 [hopefully not 41 or even 42!] to roll around…and our lives to change forever.
I was clipping my nails earlier [ya, that seems weird to share], thinking about how, in that moment, I didn't need to worry about what was going on anywhere else in the house, and how soon my focus will constantly be on a tiny human. How that calm, boring moment, was going to be but a memory of my past life.
I've heard back from one of the two schools I applied to! Accepted! Still waiting on the other…c'mon c'mon. I kept having nightmares that I was 20 credits short or that I had to go back to work at my old job for some reason. The websites are bookmarked on my laptop and checked almost daily, which is how I found out. "Your application is in review" was practically burned into my retinas. C'mon, rolling admissions! Finish rollin' me in! 🙂
Listening to: I finished a "book on tape" that I checked out from the library. It's actually a virtual audio library I am able to access thanks to my library card. Pretty cool! Other than that I've just been listening to Daniel practice the piano, which has been pretty soothing.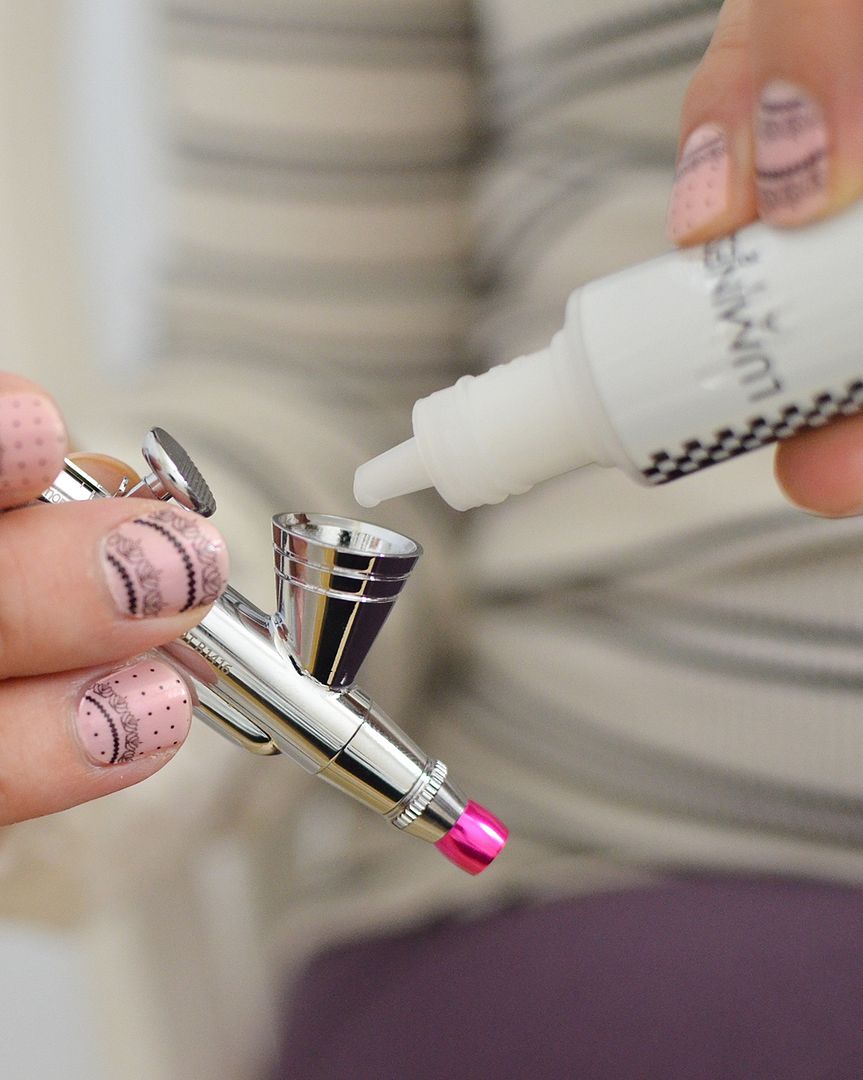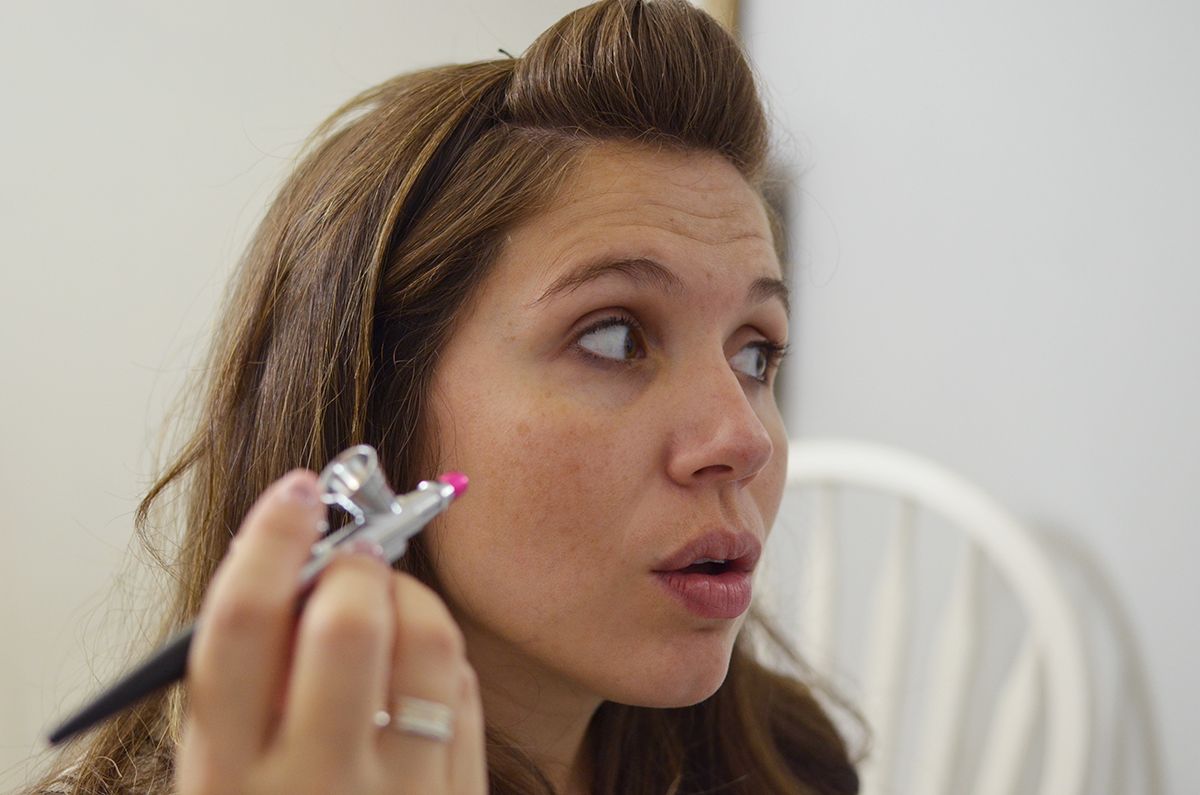 Eating: My cravings are haywire lately! I haven't been doing as well as at the beginning of the third trimester. I've been eating plenty, but it's getting to where as soon as someone posts any sort of image of food, it's immediately what I want. And today I even thought about ICEEs, which I haven't consumed in years. I don't want to cave into that craving because of all of the sugar!
I made whole wheat pancakes with fruit twice this week and even mixed the low-calorie maple syrup with regular maple syrup. So I guess that's my current kick. That and Swiss Cake Rolls. Don't judge me!  I'm still ashamed at wanting Cheetos Puffs sometimes. haha! It's so weird to have some of these items [temporarily] in the house that I never used to eat.
Reading: I shared most of what I've read that is pregnancy related recently. I finished What to Expect, The Happiest Baby on the Block, and Baby Wise. I checked out Another Day by David Levithan, too, after realizing he came out with a sequel! I am hoping to read that, as well as a few other books my friend Paula added to the Kindle before baby [let's be realistic].
And guess what! After about 2 years or so I finally updated my GoodReads account! Thank goodness I keep track of what I read on my blog. I think I added about 60 books to the list. 🙂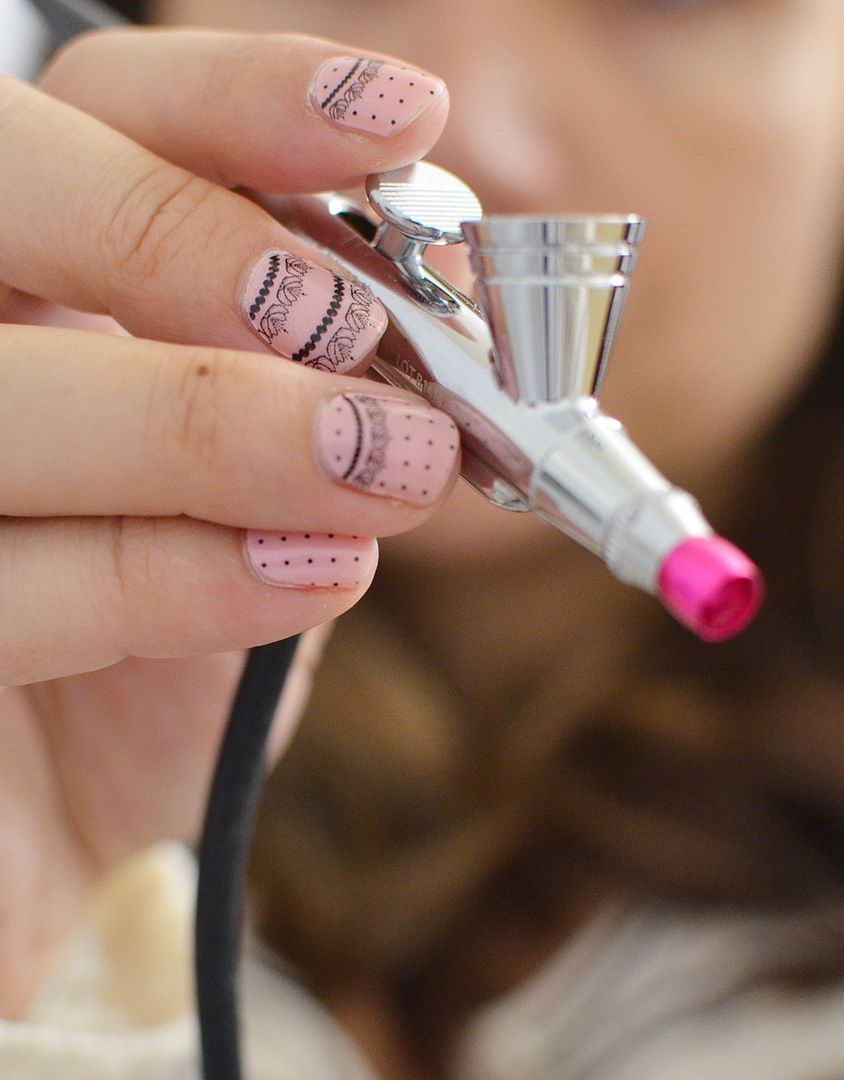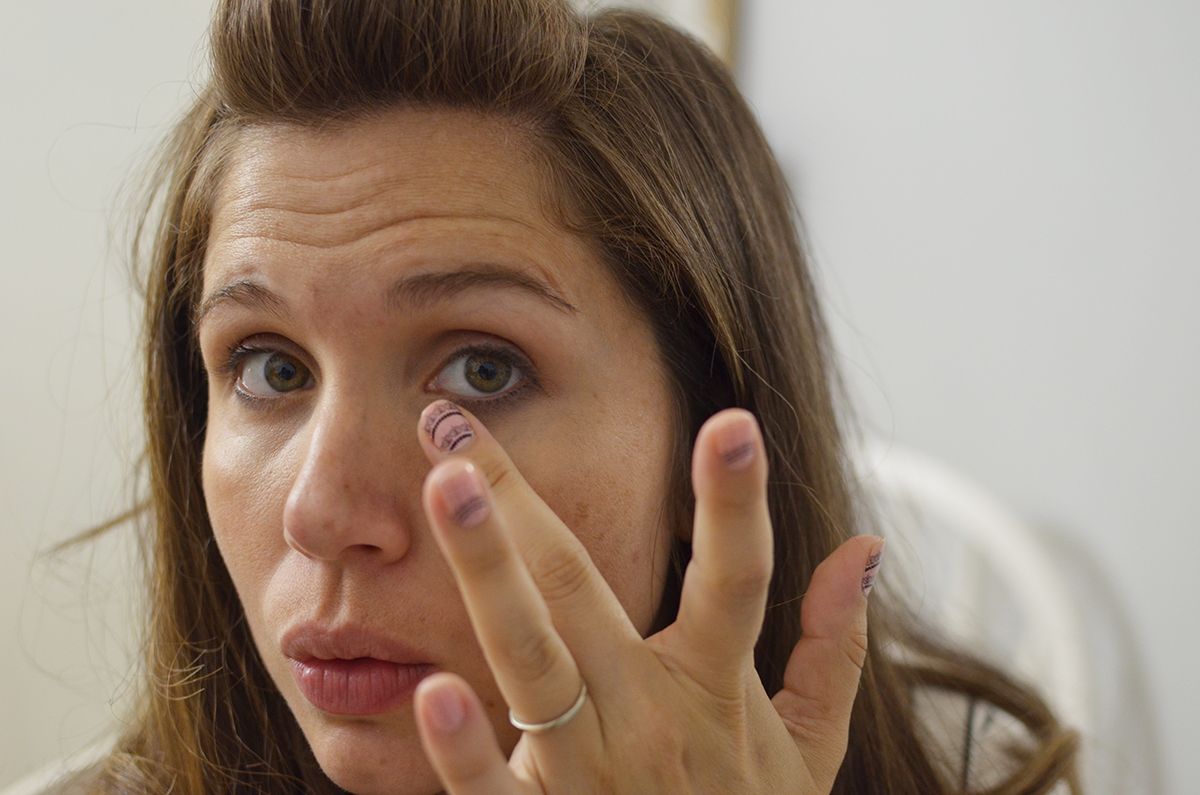 Wearing: I have been using my Luminess Air airbrush system makeup more often. [Original post] Because I'm into my blimpier stages of pregnancy, I definitely attempt to focus more on my appearance. Not because I look terrible all the time, but because I feel like I look terrible, which in turn affects my self esteem and mood.
This month I got to try Luminess Air Essentials, which included some perfect products for covering up my blemishes and sun/preggo-face spots! I followed the instructions and created a base I was really happy with before applying the foundation, blush, and eye makeup.
The Porcelain Primer smoothed out my imperfections, like bumps and forehead stains.
X-Out worked great on the bags under my eyes [maybe I will sleep again in 18 years – ha!]. I smoothed it out with my fingertips as suggested and it did just the trick!
Eraser is impressive! I used it to cover up the spider veins that have appeared on the tip of my nose, as well as to fade the spots on my cheeks. It leaves a white glow that is then covered up with the foundation afterwards.
I like to do a "daylight test" after applying my Luminess Air airbrushed makeup. I'm getting pretty good at using the bronzer for a bit of contouring on my cheeks, too! I feel like the Essentials products listed above made a big difference on my forehead stains that I described in the last post. The X-Out concealer is seriously an undereye miracle worker, and I see absolutely no trace of a spider vein on the tip of my nose thanks to the Eraser – do you??
If you've been on the fence about purchasing an airbrush system for yourself, now is the time to do it. I was on their website browsing items and they're having a huge fall mega sale: $40 products are down to less than $15! There are also refurbished systems on sale, too, and they come with mini bottles of product, like the ones I showed in my first airbrush post. 🙂
I am pretty excited to try a few different shades of the airbrush eyeshadows next month!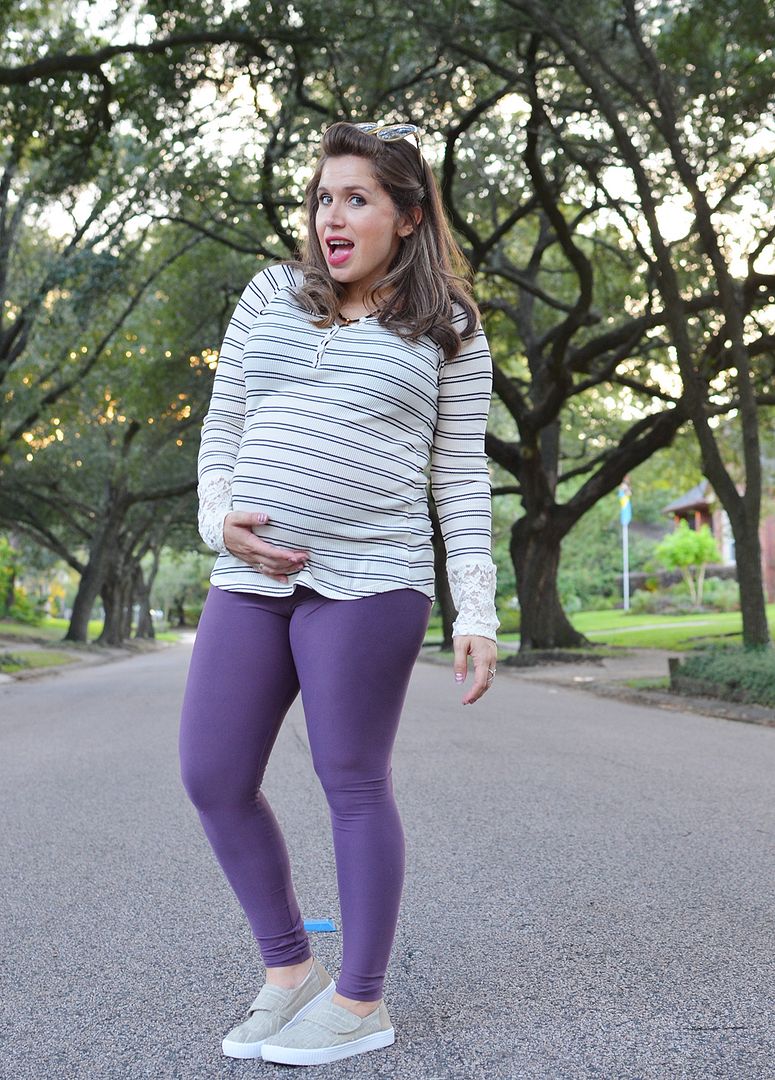 TOMS Altair slip-ons  //  LulaRoe leggings [heaven]  //  Wendy Bellissimo top
Smith's Opticians vintage sunglasses  //  similar criss cross ring [obsession]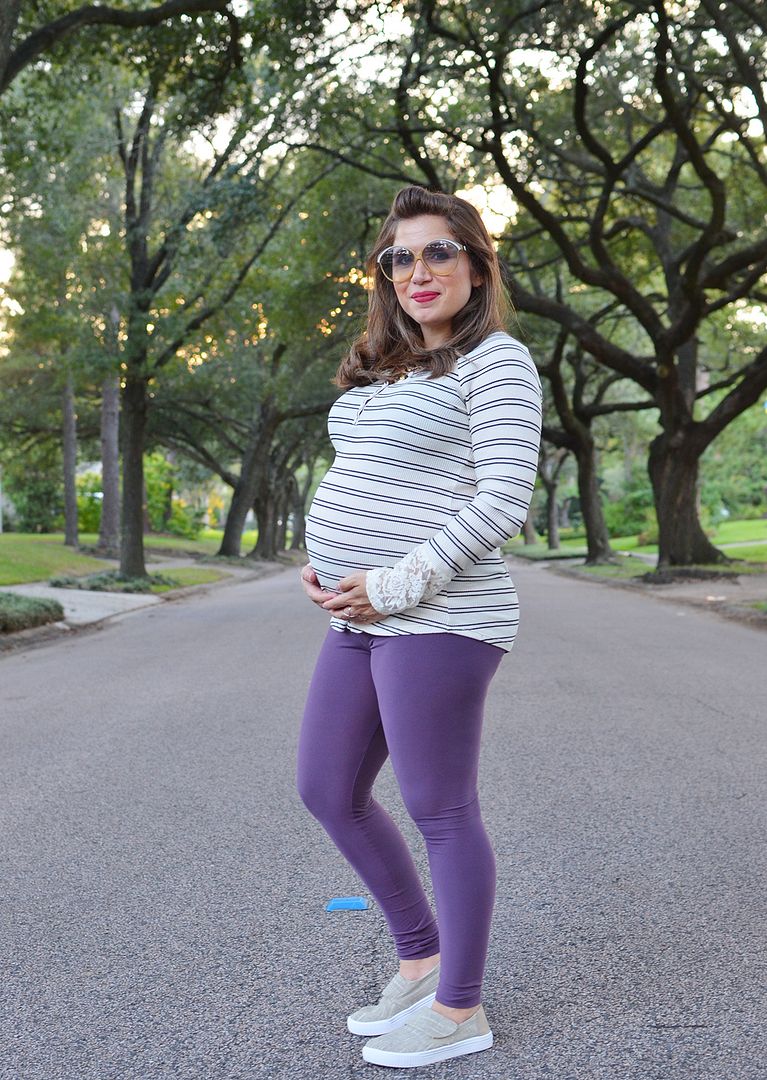 Pregnancy: Despite what I have been consuming, I remain up 17 pounds – same as a couple weeks ago! The doc said it's normal to hit a plateau because the baby is "eating first." Daniel was initially concerned when I evened out because he thought I wasn't getting enough nutrients. But my appetite basically reboots every 2 hours and I am famished. Reminds me of first trimester…so I assume it means baby is growing. And my belly is proof as it's gotten wider. I still try to get those greens in regularly, and definitely protein. I've already been reassured that there is a lot of blimping in store for me during this 9th month. ha!
In regards to discomforts, I've been getting out of bed regularly 2-3 times a night to use the bathroom. I haven't struggled too much when it comes to falling back asleep unless it's around 6AM. Basically I try to take a nap every few days because it definitely catches up to me. At least I am not as emotional as in the second trimester when lack of sleep put me in tears. Mother nature is trying to get me used to my new lifestyle! haha
LS is positioning herself over my bladder, pushing into my back, over my pelvis…not the most comfortable moments. I'm not waddling yet, but I already know it's coming based on how low she's getting and how cramped she is. The other day I was basically pushing down on her foot? Something! She had one of her limbs just under my chest and I couldn't sit comfortably. My back has also been pretty achey. I can't walk long distances, though working out [lightly] doesn't seem to hurt too badly.
We took a parenting class at the hospital where I'll be delivering. I took plenty of notes about what we should expect with labor, delivery, and a few basics when it comes to childcare. When other students asked questions I kept whispering the answers into Daniel's ears and he agreed I was being a know-it-all. ha! Well I've been reading so much, it's good to know some of it has been sticking! I only got a tad emotional when we toured the nursery and a tiny newborn was wiggling around in her blankets. Like whoa.
All the reading in the world still won't prepare me. Don't worry, I am aware. 🙂
xoxo
He's going to be the swaddle King! ??? #parenting101 #dadtobe pic.twitter.com/dL9HTfNB8w

— roxy (@grrrfeisty) September 25, 2016