This post is in collaboration with Gr8 Plate Hospitality but all opinions are my own.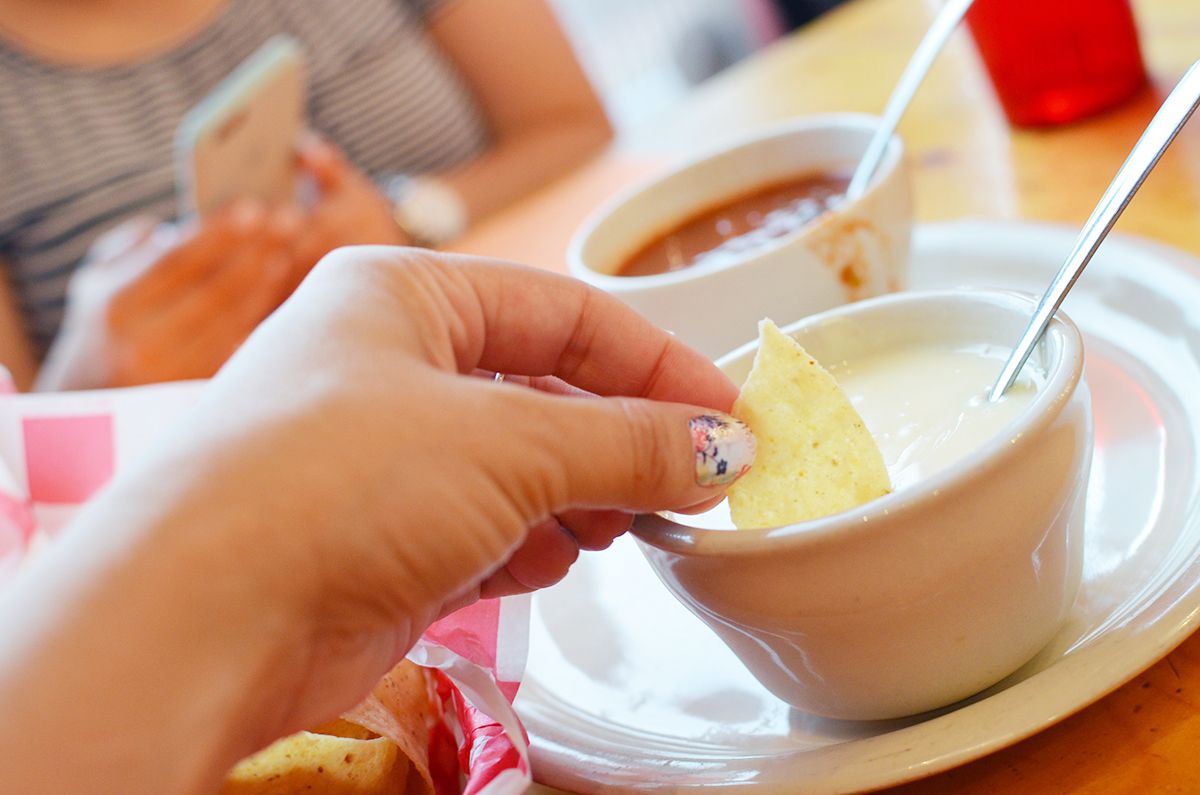 One of my favorite restaurants in the area is Jax Grill. Daniel and I have been eating there since we moved into our current neighborhood since it's just a delicious 10 minute drive down the street. I would have to say it's the place we eat at most regularly around these parts.
Both of us have our regular Jax Grill orders, too! But since Daniel went back to his strict vegetarian ways he's changed it up a bit. He used to prefer the pecan crusted catfish from the specials, which is really tasty. I'm a sucker for their big ol' Greek Salad, and we always order a side of chips and queso. It's super thick, and super good.
Jax Grill has been open for 23 years! And the manager in the photo above has been there since day one. He was extremely hospitable and helpful! Usually we make the line and pick up our order, but since someone had to twist my arm to feature a restaurant I already frequent [right…], Tito took our orders and brought the food straight to the table. It was pretty awesome!
I assume that once the baby is old enough we will start attempting to take her out to eat with us. Jax Grill is very family friendly, so instead of making Jax our first stop on date night, we may be able to enjoy a meal with baby! Does that sound crazy? 🙂 In the past we have dropped everything and gone out if we've become more like ships in the night than life partners…this mostly occurred when I played roller derby, though. But once you add a child to the mix, I'm pretty sure I will be ten times as busy! Yikes! [I swear I'm excited, though.] We are definitely lucky to have a place like Jax just a few minutes away from home.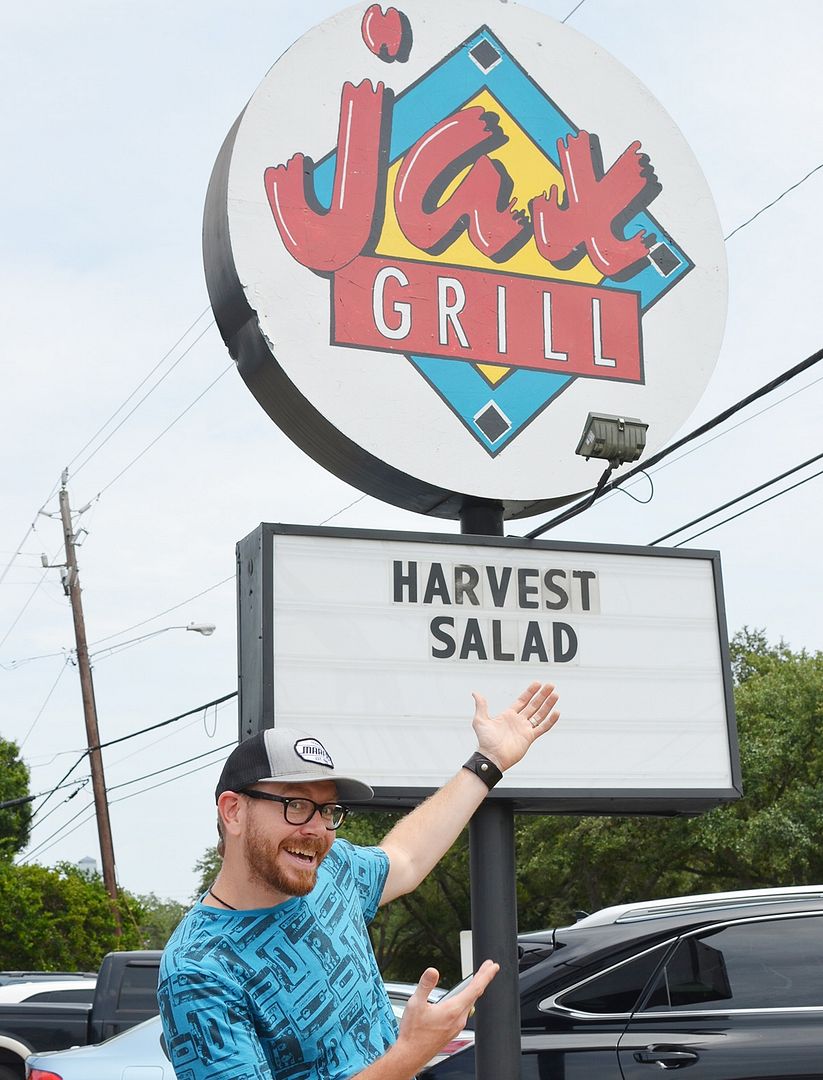 Do you have a neighborhood spot you frequent? I'm so glad to have found one! And I can't wait to be able to enjoy a margarita with my dinner again. 🙂
xoxo