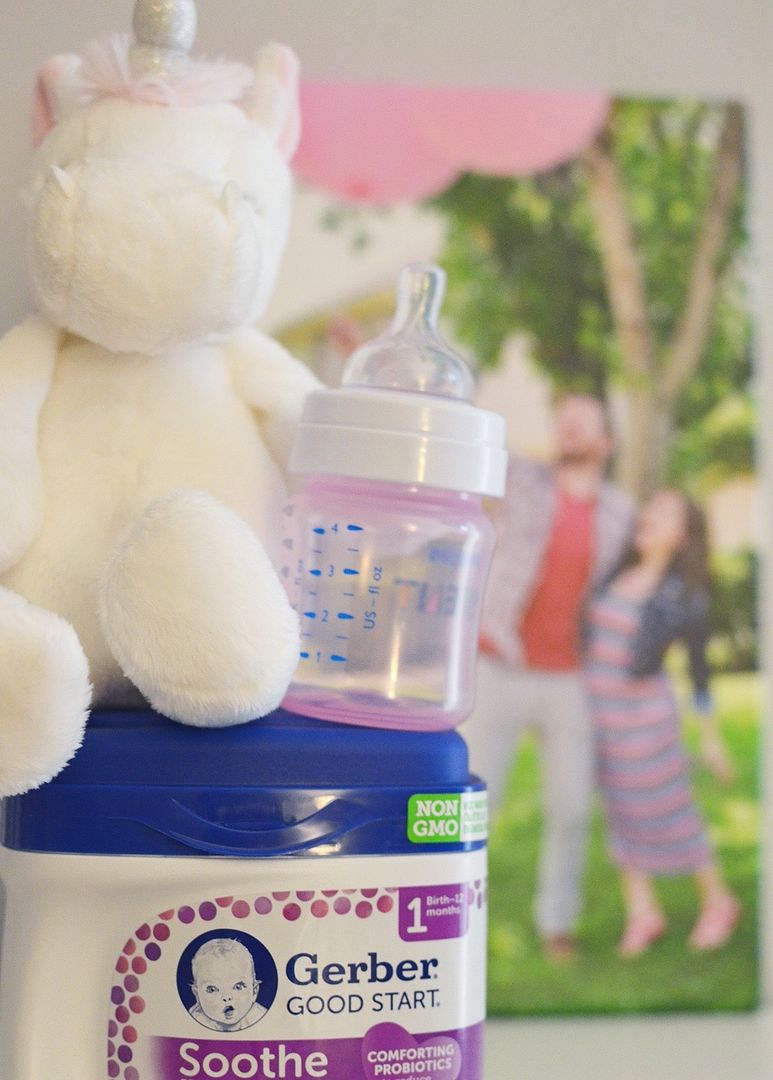 Daniel and I appear ready for this baby. We are in the final countdown with about a month left to go! While I plan on breastfeeding, I feel like all the planning in the world will never prepare you for what is really about to go down. Who knows if it will work out, but just in case, we want to have the best formula on hand.
We met our pediatrician today and had a really informative discussion about what may lead to supplementing breast milk with formula. Afterwards I researched reasons and came up with the list below. My main concerns were with how exhausted I might get in the first few days, before the "good milk" comes in, when Daniel might need to take over with a bottle of formula. I have also read about moms having issues with latching and how, for the baby's sake, we may need to whip out a bottle of formula to get her weight up as we continue to try and breastfeed. A friend of mine went through a similar situation recently, so I am aware of how important it is to keep formula in the house.
Reasons a new mom might need to supplement with formula:
Mom is exhausted and her milk supply hasn't come in yet
Latching issues
Baby isn't taking in enough milk during feeding [maybe she falls asleep or simply doesn't drink enough]
Fewer than six wet diapers/day after day 5
More than 10% weight loss since birth [should be back up by the 2nd week]
Lethargy/fussiness most of the time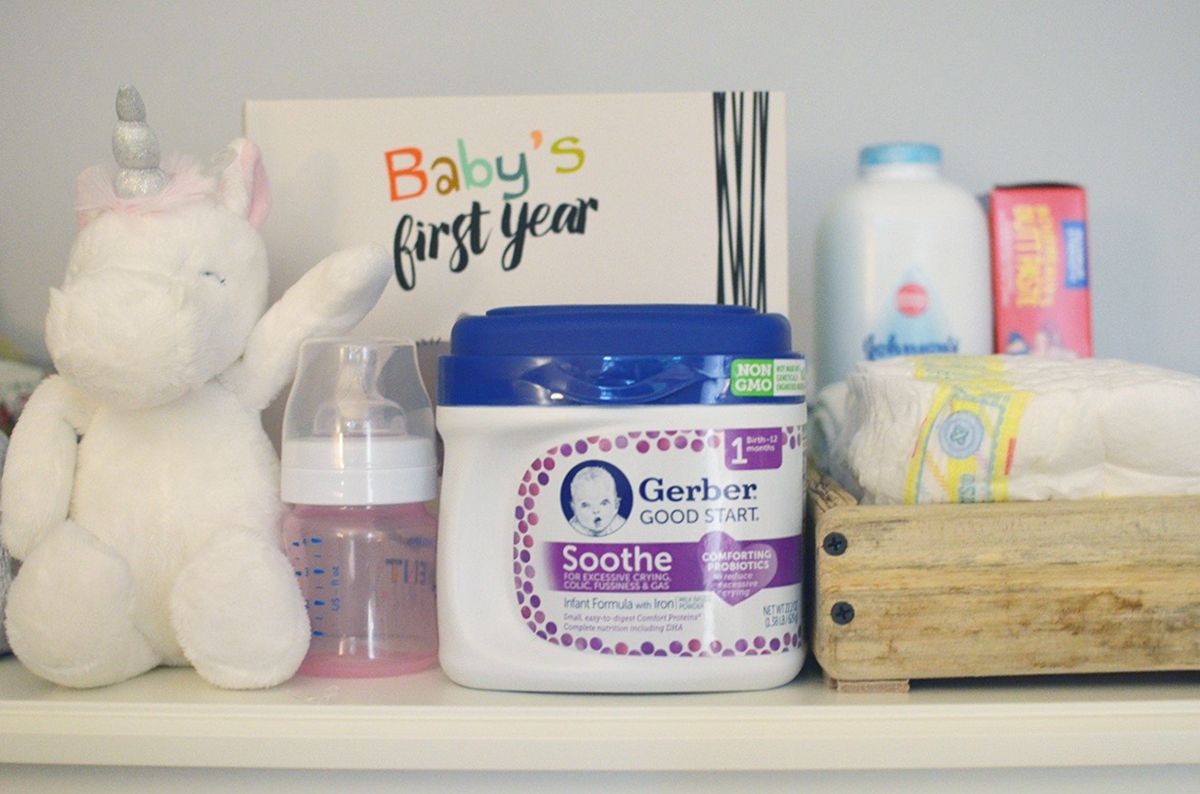 After researching the best formulas on the market, and reading the amazing reviews, Daniel and I decided to go with Stage 1 Gerber® Good Start®. Gerber® formulas were in several "top brands of baby formula" articles, and I also feel good about going with a brand with which I am familiar. I grabbed the Soothe option just in case karma bites me on the butt and we have a incredibly fussy/colicky baby, but I will be purchasing the Gentle [green one seen here] option as well, as its purpose is specifically for supplementing. The Comfort Proteins® it contains are small proteins that are easy for baby's teeny little stomachs to digest. It also contains a blend of DHA and probiotics [important properties also found in breastmilk!].
The formula was very easy to find in the kid/baby aisles at our local Target, after being only temporarily distracted by jogging strollers and adorable baby clothes. We'll come back for those items and a few other necessities after the final baby shower [yay gift cards!]. 🙂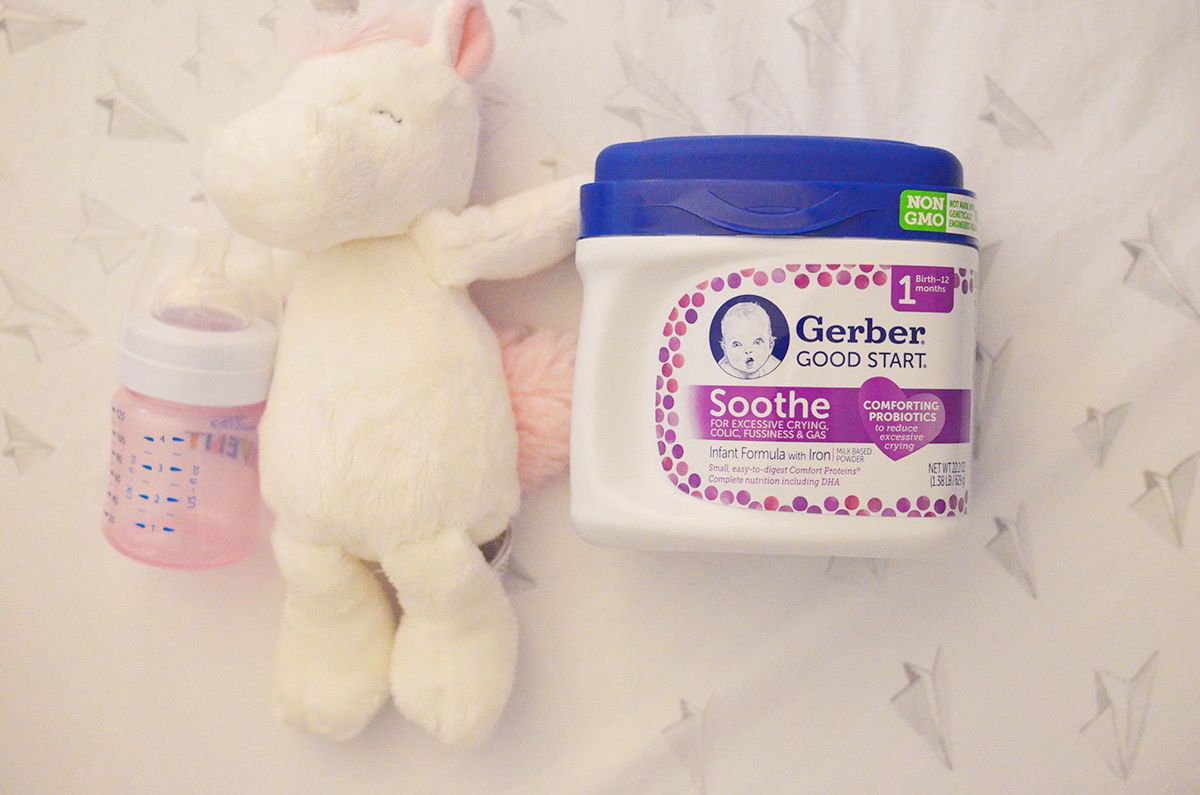 Even if you are set on breastfeeding, like me, consider keeping some Stage 1 Gerber® Good Start® formula on hand. You definitely want the best for your baby, but you also need to be prepared for any [literal and figurative] hiccups along the way! As someone who is obsessed with always having a plan, I just know this little girl is going to make me throw that aspect of my personality out the window – at least temporarily. 🙂
xoxo