I've gone through quite a few pregnancy reads and decided I'd share my favorites so far. I didn't want to read too much generic stuff, so I went based off friends' recommendations, as well reviews I found online. Please feel free to leave any of your own recommendations in the comment section.
Best Books on Parenting and Pregnancy:
Pamela Druckerman
This remains my favorite books so far. I'm not sure if it's because it's written more like a novel, but it's an interesting read, and the information is very interesting and intriguing! It's where I first read about sleep and meal training, which led me to research the concepts a bit more.
A lot of people criticize the author for coming off as a bit snooty, but I don't see it. Maybe because I think of it more like European parenting rather than specifically French parenting. Either way, I'd recommend the book to moms-to-be.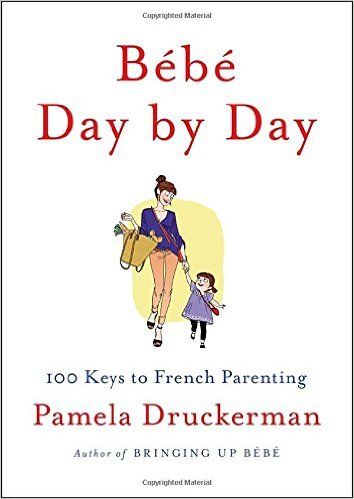 Pamela Druckerman
This book is more like a how-to, which will eventually be beneficial, but not yet. It included tips for when it comes to saying "No," meal routines, patience, etc. I wasn't as fond of this book as Bringing up Bébé, but probably because it's meant more for the toddler years. I plan to read it again in a year or so when it will be more beneficial to me.
Vicki Iovine
If you want a good laugh with your doses of shocking information, this is definitely a good read. Iovine gives it to you straight, just like your girlfriends are supposed to do – hence the title. 🙂
This book is very informative about each stage of pregnancy, so it's good to start reading early on.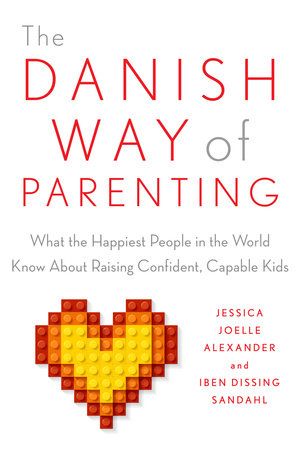 Jessica Joelle Alexander & Iben Dissing Sandahl
Daniel actually selected this book. He read through it so quickly that I was intrigued and picked it up as well. It's basically another one about Euro-style parenting. There's even an acronym for PARENT to guide you through: Play, Authenticity, Reframing, Empathy, No Ultimatums, Togetherness. It wasn't as easy of a read as Bringing up Bébé, but the information was incredibly beneficial, and I can already tell I will need to practice reframing the most [wording your conversations in a more positive manner]. For example instead of criticizing a misbehaving child in your kid's class, wonder what's making him act in this manner.

Harvey Karp, M.D.
After researching "best baby books" I am currently halfway through this this one. While the theory behind fussy newborns is odd to me [the 4th trimester concept], reading about the 5 ways to trigger a calming reflex in your baby has been great. I can't wait to try it out, especially because my mom keeps telling me about what a horror of a infant I was. No need for that karma to come back to me, mom!
Side note: One of my cousins in California sent me a white noise machine, which is a big deal when it comes to recreating the womb [you know, for that 4th trimester]. I am incredibly grateful because I didn't even think to add something like that to my registry. So thanks, Melissa!
Heidi Murkoff & Sharon Mazel
I'll share more about this book later, but it's definitely one to start early on. I wouldn't recommend opening it up too early because I hear it freaks some folks out. I've enjoyed it during my second and third trimester because of the detailed information in regards to things like medication, different birthing options, breastfeeding information, etc. I didn't get any of that in the other books I've read so far.
This is also the most updated version that includes information on the Zika virus, which definitely has me paranoid since most of my family resides in Miami, FL!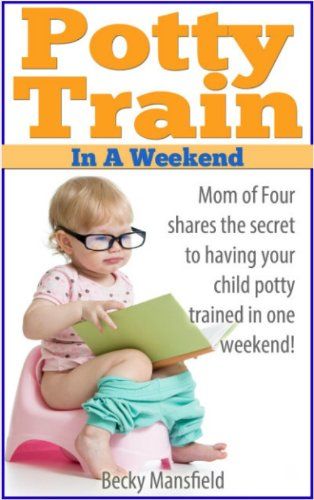 Becky Mansfield
Maybe you think I am getting ahead of myself, but this was actually a great read! It was short and quick, yet incredibly detailed. Mansfield does a great job of going through the importance of each step, while throwing in some humor as well.
Plus the psych major in me was very intrigued by the difficulties children have wrapping their minds around pooping, too. ha! I can't wait to reread this book once we commence the journey of potty training!
To-Read
[updates to come]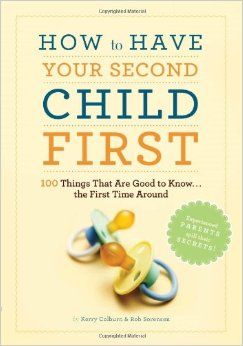 Kerry Kolbum & Rob Sorensen
This was the first book I purchased thanks to a recommendation from Bre. The title basically speaks for itself and I'm excited that the description is humorous. Hopefully this book will help me feel like less of a newbie [ya right!] since I'll be reading about how to not make first-time parenting mistakes. 🙂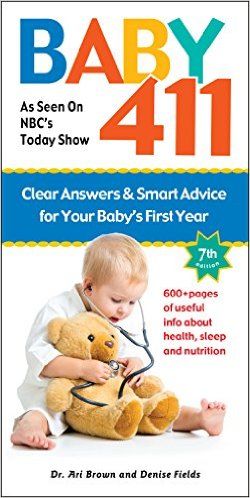 Ari Brown & Denise Fields
This book is more like an encyclopedia, which is why it made more sense to go ahead and purchase this book. It came highly recommended by my friend's pediatrician, and the Amazon reviews are amazing. I have it on hand for future reference, but will take advantage of the baby prep section of course!
Gary Ezzo & Robert Bucknam
I've heard such great things about this book in regards to sleep and meal training. Other than a few things I have picked up in Karp's book, I feel like this read will lay down a strong foundation for Daniel and I.
Thanks to my library card I am able to stream it on my phone, which is what I plan to do until I can get my hands on a copy.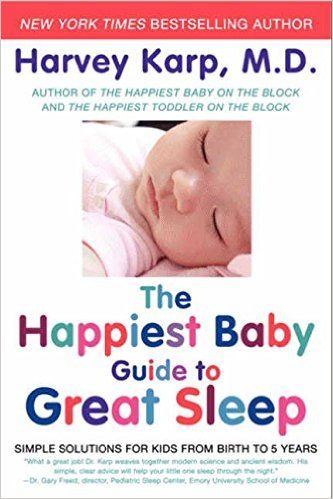 Harvey Karp, M.D.
Another book by Harvey Karp, M.D. that I stumbled upon at the library when I went in to pick up The Happiest Baby on the Block. I plan to use it as more research for baby's sleep training.
I am not naive. My sleep has already been suffering, but research shows that sleep training is possible for most babies, and Daniel and I have decided to give it a go. 🙂 If this kid is anything like me, she will need her sleep in order to tolerable of anything the next day…ha!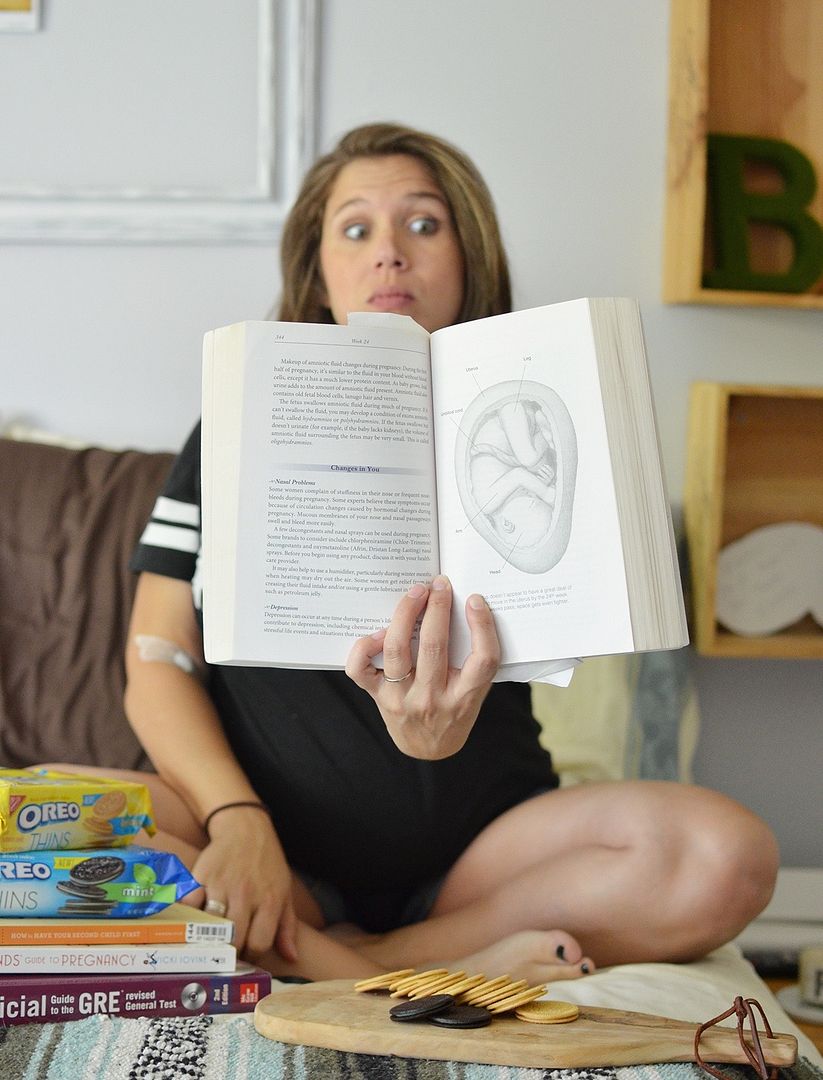 To keep from going crazy I spread most of these books out between novels I had been planning to read already. I also had to study for the GRE, so that kept me from going baby book crazy…even though it appears that I still went a tad overboard. 🙂
Have you read any of these books? Which are your faves? What about toddler books – any recs there?
xoxo
This post contains affiliate links.