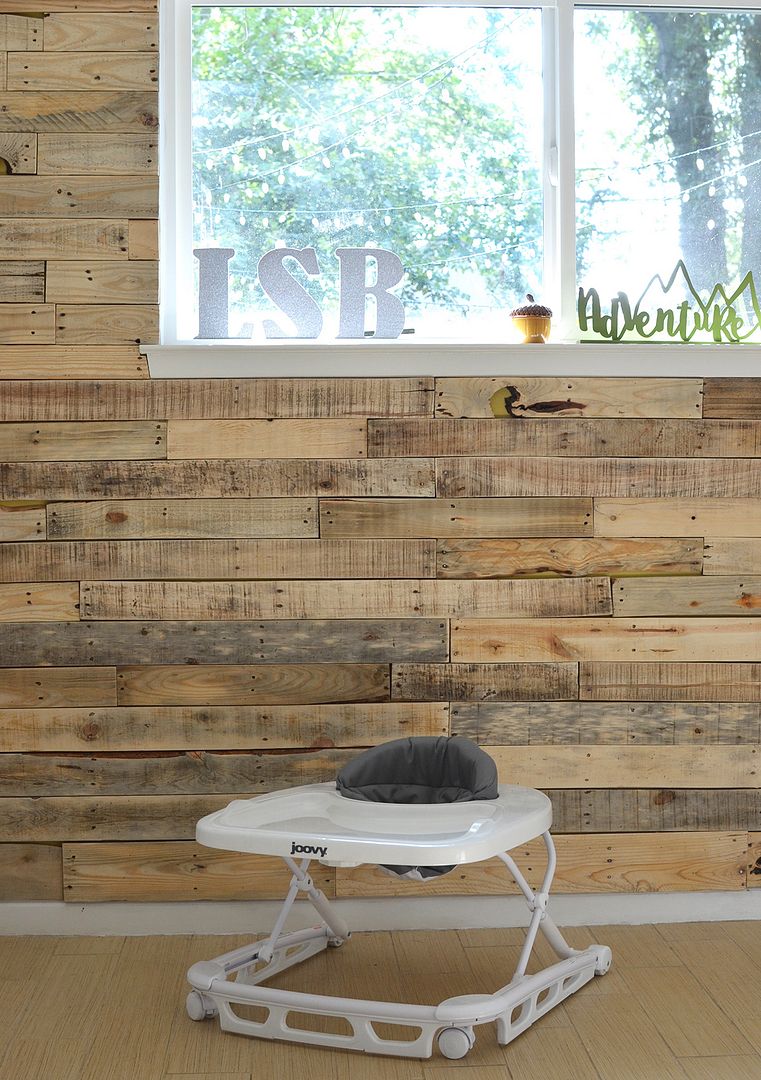 It goes without saying that my absolute favorite part of this room is the DIY nursery wood pallet wall, and therefore the wooden accents to match. My cousin's husband, Javi, runs Miami Woodworks and made the suggestion in May during our surprise visit. We were pretty excited! That gave Daniel plenty of time to acquire the pallets, and thanks to his former job as a warehouse manager, it was a pretty easy task.
When Ely and Javi came down for the baby shower in July, he, Daniel, and Bo spent about 6 hours [basically all day] installing the wall. I wish I had photographed them at work. Just imagine lots of sweat, sawdust, and loud music. They even let me shoot the final nails in. haha! Best gift ever!
Tools used in creation of the nursery wood pallet wall:
Reciprocating saw for cutting pallets
Table saw for cutting planks to appropriate length
Circular sander to get rid of dirty wood and splinters
Compressed air nail gun [4-6 nails per plank, depending on length]
Daniel purchased especially coarse sandpaper [60-80?] to make sure and get rid of as many splinters as possible, for a couple obvious tiny little reasons. 🙂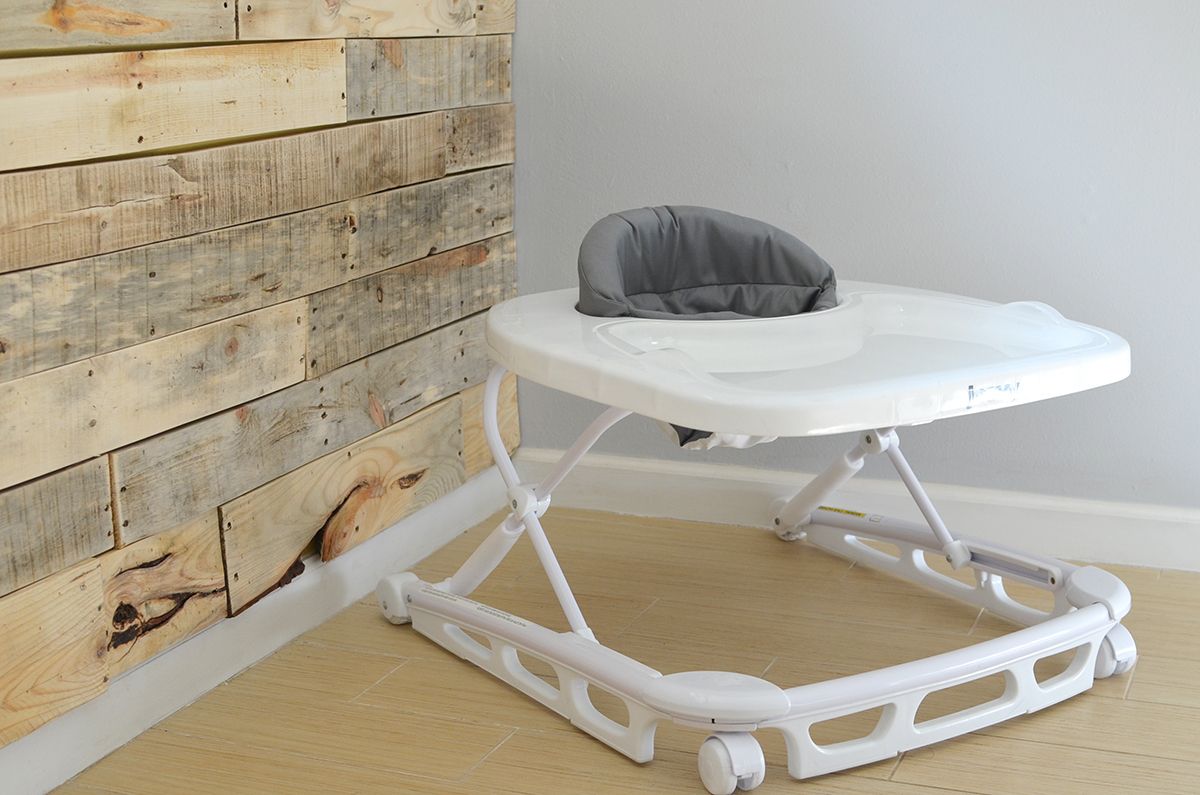 Joovy baby walker courtesy of hayneedle.com  //  Acorn candle
LSB initials – gift from sister  //  Hobby Lobby adventure sign [painted green]
Have you heard of hayneedle? It's a home furnishings and décor website that happens to have a really amazing kids' section! I immediately fell in love with the Joovy Spoon Baby walker. I know we won't need it for a few months but it goes so well with the entire room, and more importantly, has amazing reviews. The speed at which the walker arrived at my door was incredibly impressive, and assembly was super easy. Biggest plus, it folds up for easy storage until we need it! I recently ordered this [round, "silver"] shag rug for the nursery, too. 🙂
In case you missed it, here are a couple sneak peeks of the nursery: One  //  Two.  Once we have all the proper furniture I'll probably move some stuff around, but I think you get the gist of it. Despite the many tears that will be inevitably cried in here, I think it will be a bright, light, and altogether happy room.
Which wall in your home would you cover in pallet wood?
xoxo