I feel like I have been struggling with a few stains on my face for a little over a year now. Sunscreen hasn't helped me much this summer, and the discoloration has actually become more noticeable. I'm guessing it's because of the pregnancy. My aunt said pregnancy can stain your face! So anyway, I'm slightly concerned that my face is going to be blotchy for the rest of my life, and I'm still in my early 30s. Plus? All of the spider veins popping up everywhere aren't helping when they also appear on your  nose! Y'all. Pregnancy side effects are insane. Did I mention the peach fuzz everywhere? At least I'm out of the second trimester [AKA that time everything made me cry] and can suck it up and deal.
And by suck it up, I mean try out Luminess Air Airbrush System. What sold me was the preview video that specifically shows women covering up blemishes on their cheeks, which is one of my problem areas. Cheeks and forehead! And the tip of my nose that has become webbed with tiny little spider veins. I'm painting such a beautiful picture of myself, eh?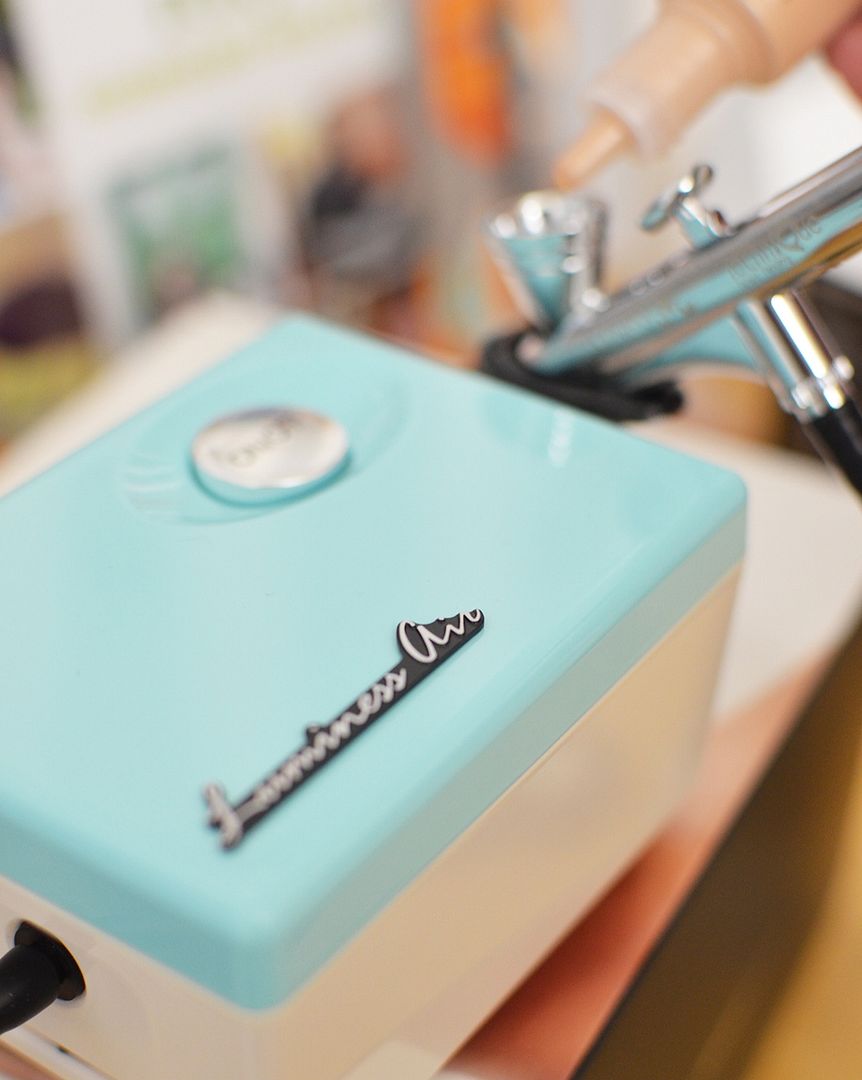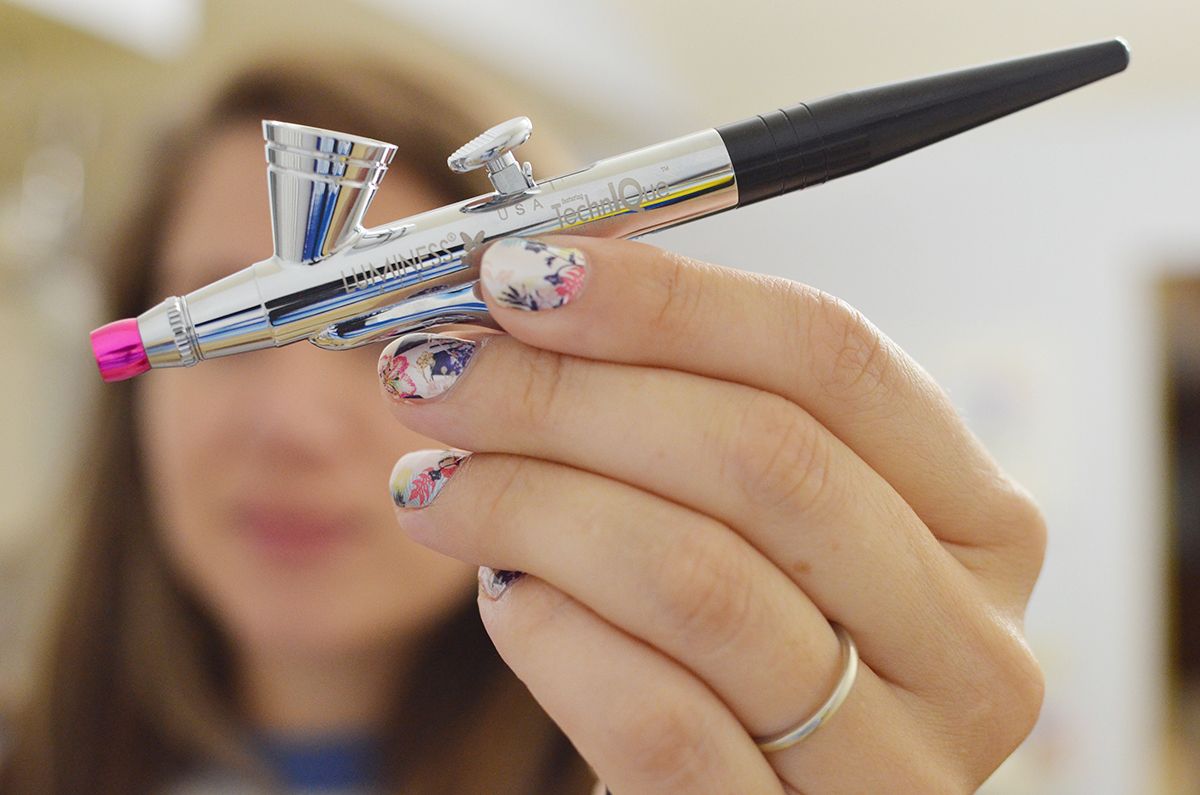 Honestly, airbrushing your makeup takes a little practice! I followed the directions, but would accidentally get too close with the wand and end up with streaks. It's important to stay farther back [6-8 inches] so the mist sprays evenly. After about my third time experimenting I was definitely doing better and decided to take my face out to brunch. 🙂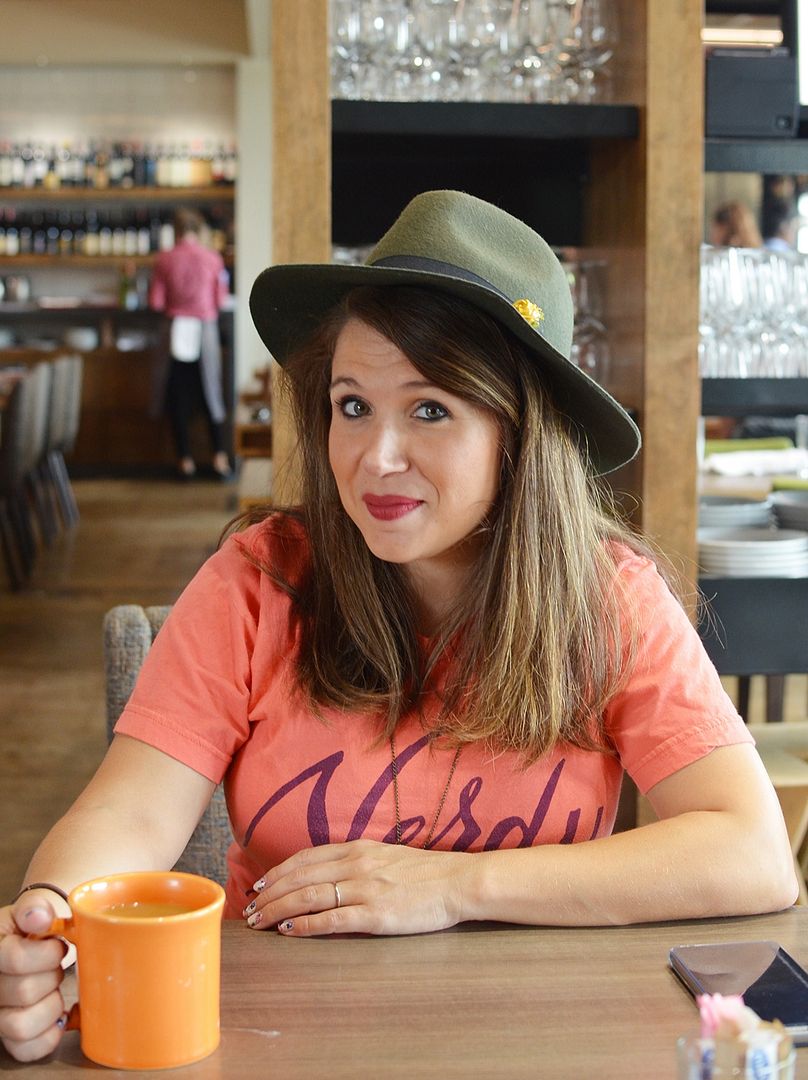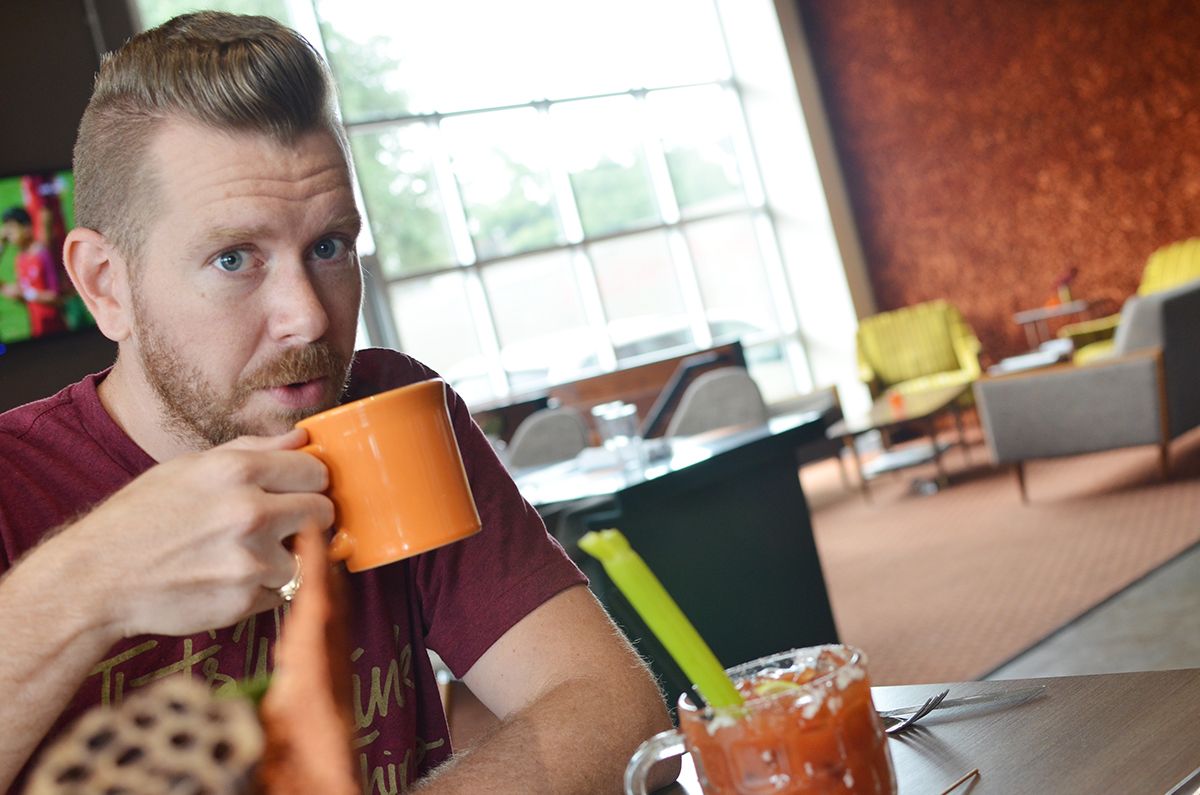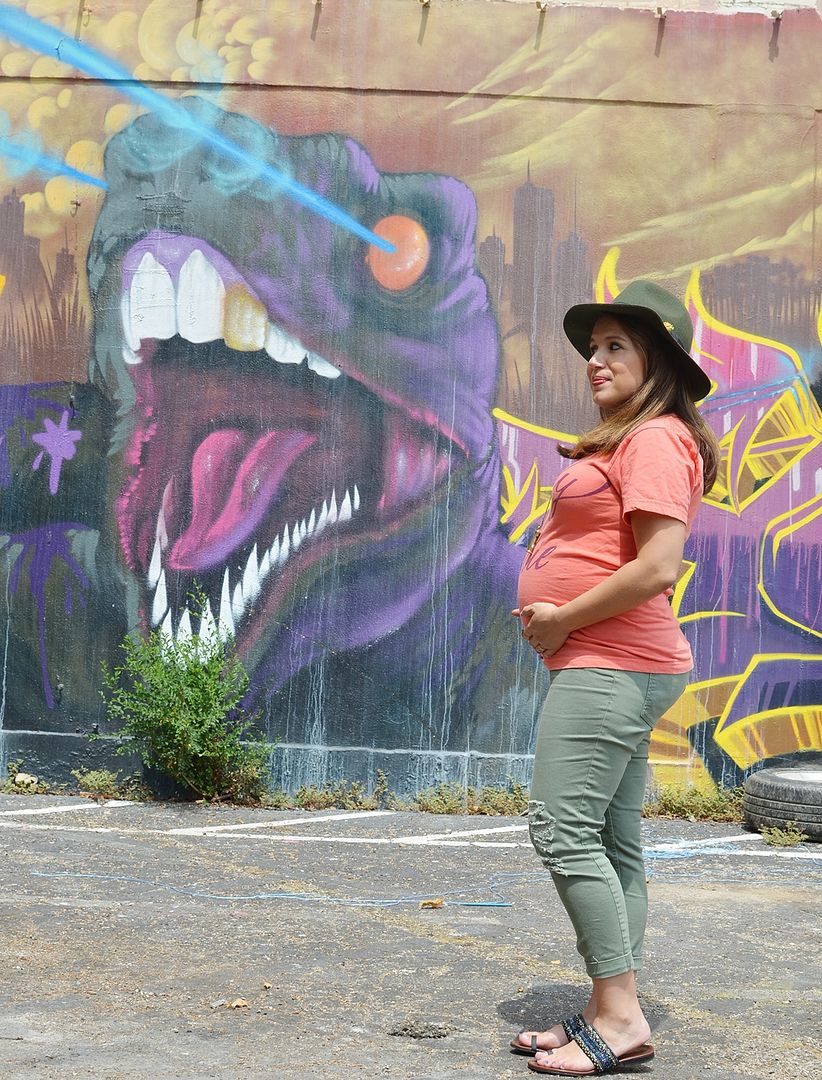 Airbrush system c/o Luminess Air  //  similar fedora  //  JordanDené Nerdy & Girly Tee
similar Jessica Simpson sandals  //  Jessica Simpson maternity pants
So first things first: I spray on the moisturizer, then foundation. I decided that bronzers aren't my friend, but definitely like the blush! The booklet also suggested using the bronzer as eyeshadow, which I was definitely happy with! My favorite shades are golden browns, so that worked out perfectly. I air brushed the highlighting product around my eyes, too.
I like the way the makeup feels going on your face, and you can even hear [and feel, obviously] when you should refill the nozzle. I also keep the air flowing on my face to dry it it a little quicker. Or maybe that's what I tell myself because it feels so nice. ha!
The makeup withstood Houston's summer temperatures [90s+] as we walked around the city, and I had it on for 7-9 hours each time. Plus! It was not a struggle to remove at the end of the day. I got most of it off with my facewash in the shower, and then used a toner afterwards just in case. Honestly it was harder to remove my Colourpop lip stain than the Luminess Air Airbrush System makeup. 🙂
I am definitely happy with how well the Luminess Air Airbrush System covers up my spots, bags, and basically evens out my skin tone. I always thought airbrushing was too fancy for me, but, like I said, after a few tries, I'm already feeling more confident with the process! And the machine is so small, cute, and easy to use and clean. I will probably be purchasing a full size foundation soon [with the kit you get a smaller size of everything to try!] and maybe more bronzer. It really is a gorgeous shade as eyeshadow.
What are your areas of concern? Would you ever consider trying airbrush cosmetics?
xoxo
This post contains affiliate links.