This post is in collaboration with @JCPenney. All opinions are mine alone. #MSXEverywhere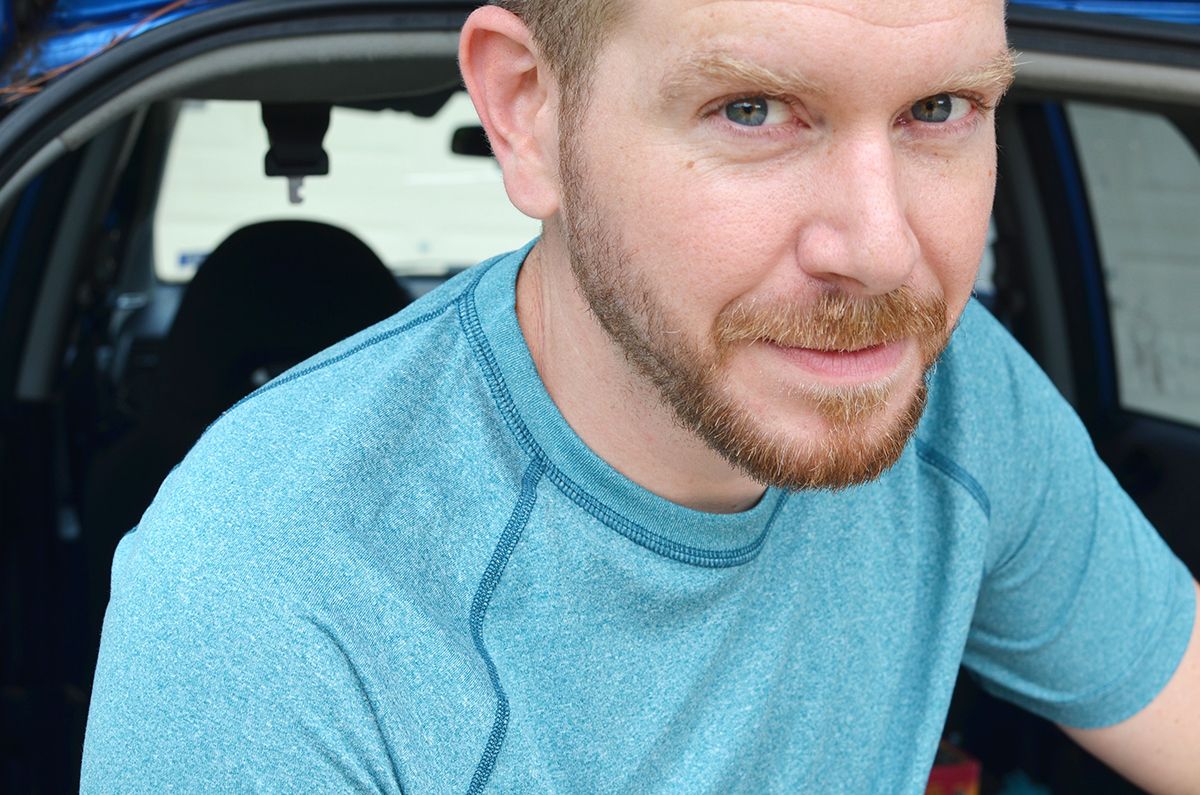 Sometimes you have to pause your regularly scheduled programming [if we can pretend I have that going on around here] to take a moment and praise your husband. Daniel has been incredibly supportive and tolerant with me this entire summer. Even when he had "husband brain" that one time and I had to state the "obvious," he responded to my requests and needs. He has taken over quite a few chores that I typically lend a hand with, and has hugged me repeatedly when the tears come for no reason – without complaints.
Every day Daniel tells me I'm beautiful, and refuses to go to bed without a goodnight kiss. The days when I feel the frumpiest, he stares at me and smiles. At me, not at the baby bump. And being that I just hit 30 weeks, this is a routine that I will cherish even more in the 8+ weeks to come. So while I have been increasing in size, and Daniel has been super sweet, he has also been incredibly dedicated to his own health.
About 1.5 years ago, Daniel got pretty down about his job, which led to some unhealthy escaping habits [i.e. fast food and video games]. He gained quite a bit of weight, and was all around unhappy with his physique. Sometimes he even gives me grief for letting him wear certain things around that period – hey, I thought he looked great! But now, seeing the before and after photographs, it's obvious why he felt that something needed to be done.
For the past 3 months, Daniel has been exercising regularly [at 5:30AM. Did you catch that? 5:30AM! In the summer. You recall that he is a teacher, right??] and drastically changed up his diet. It started with the program we used to get "wedding ready" a few years ago, but after each month that passes, he tweaks it a bit so it's more tolerable, as well as tasty. As he continues to feel more comfortable in his skin, he doesn't mind slipping here and there, but always reverts back to the meal plan. Every morning when he gets up for work and weighs in, I perk my ears up to hear his progress [our scale is quite vocal] and ready my hand for a high-five as he makes his way out of the closet. He's seriously on a roll, guys!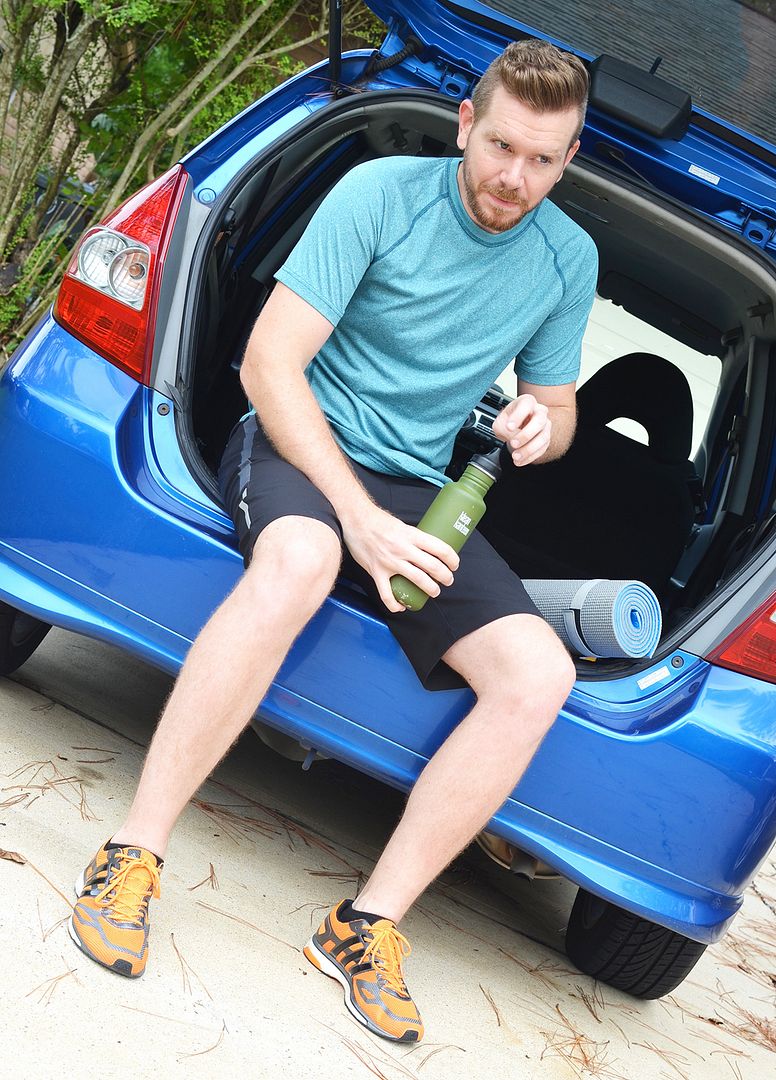 The other day he came out and asked if I liked his new pants. I was confused because we hadn't gone shopping yet. But he had – through his old wardrobe! He was grinning from ear to ear – he was very proud of himself. So we decided to go back-to-school shopping! Daniel is pretty fashionable and loves picking out a handful of new items every few months – especially in August when he's about to start teaching again.
Off to our local JCPenney we went! Usually this is Daniel's go-to store when he's updating his denim collection [that boy goes through pants like you wouldn't believe!], but he was pretty intrigued by the new MSX Collection by Michael Strahan. The Quick-Dri technology that you would expect in the workout clothes was even incorporated into the polo shirts. It seemed like each piece of clothing could be easily transitioned from work to play – which I believe if referred to as athleisure.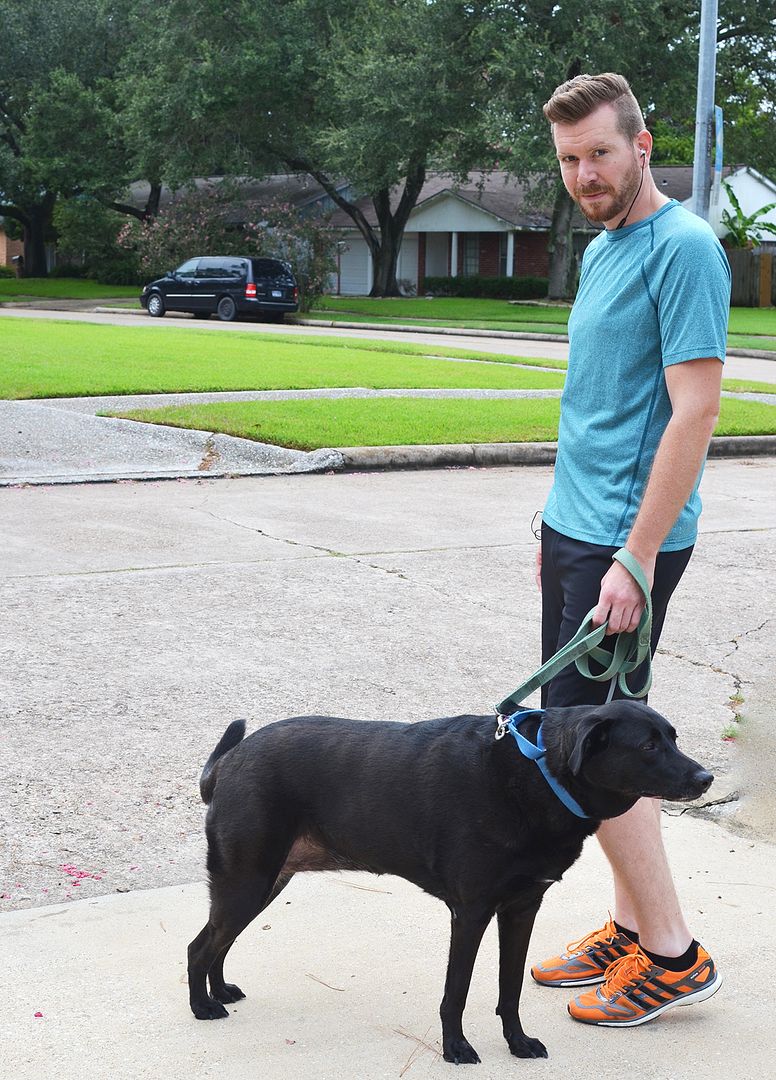 After picking out a gray MSX polo [his side of the closet is like 50 shades of gray!], he immediately walked over to the workout clothes. Remember his new 5:30AM routines?? I've never seen this man so excited for new workout clothes! Probably because they were more stylish [and functional] than what he currently wears to exercise. To my surprise, Daniel selected a teal top [along with black workout shorts], which looks so good on him I hope he wears it as a regular everyday tee. 🙂
I love how happy Daniel is and how confident he was while shopping for his back-to-school items. It's also a lot of fun because he already has such great style. He values my opinion, but he basically knows what looks good. Sometimes I get him to try on color schemes he would normally shy away from [i.e. not gray ha!] which end up working out really well half the time! His students start back Monday, as does his morning boot camp, and he's all ready to go!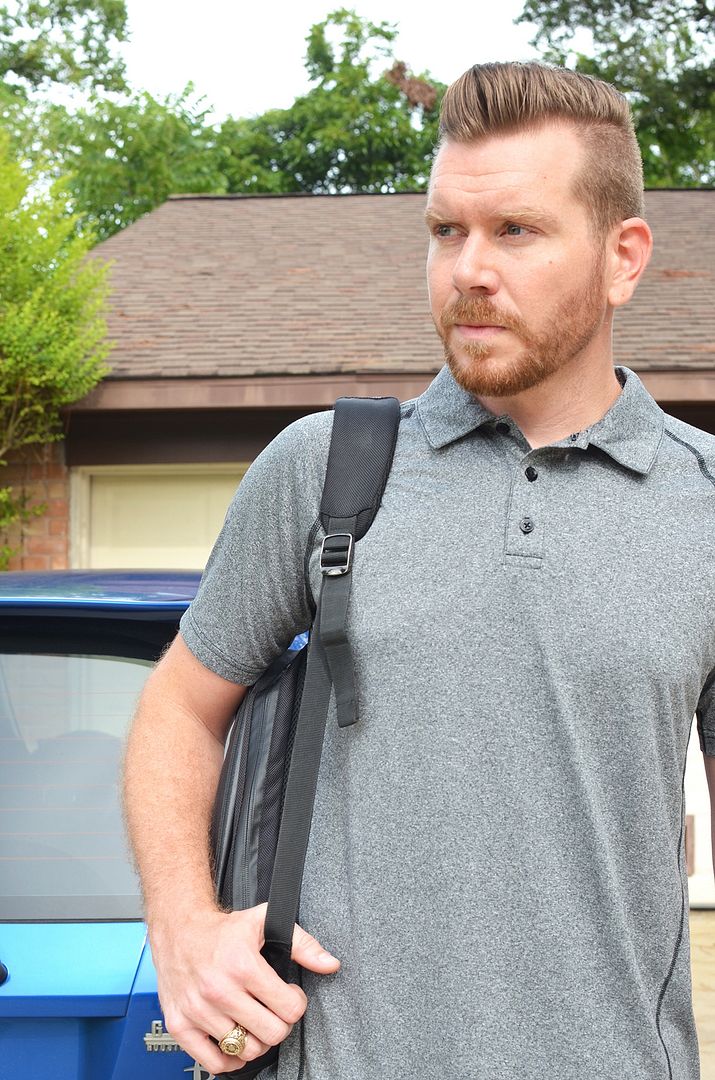 What types of styles do you suggest for your man?
xoxo