Last week my nephew stayed over for a night. It was pretty good practice for figuring out how to entertain a little one. 🙂 Luckily Labor of Love Co. had sent me a candle kit that we were able to make together! Obviously I kept him away from the heat and gave him strict instructions when he had to get near the hot wax, but with a bit of adult supervision, everything went very well.
The whole process was actually very easy! The directions are clear, and the only part that took about 10-15 minutes was the wax melting over the stove. Well, it also takes about 24 hours to let the candles harden all the way before you should light them. 🙂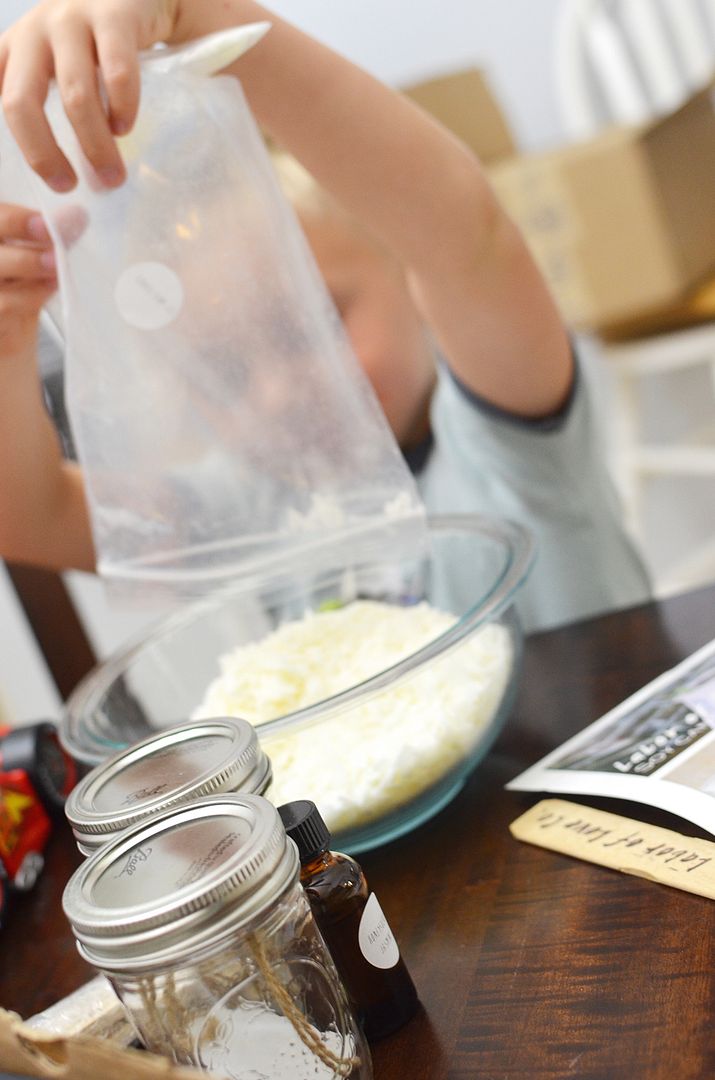 After Cooper poured the wax into a glass bowl [that I put over a pot of boiling water on the stove] he sniffed it – I guess he didn't realize the scent was in a separate bottle. But he really did enjoy it – ha! And then he got really excited once he got a whiff of the honeysuckle jasmine scent his candle would actually smell like. 🙂 The house smelled amazing while we worked. After I poured the wax evenly into the jars [the amount of flakes in the bag is the perfect] we set them aside until the following day.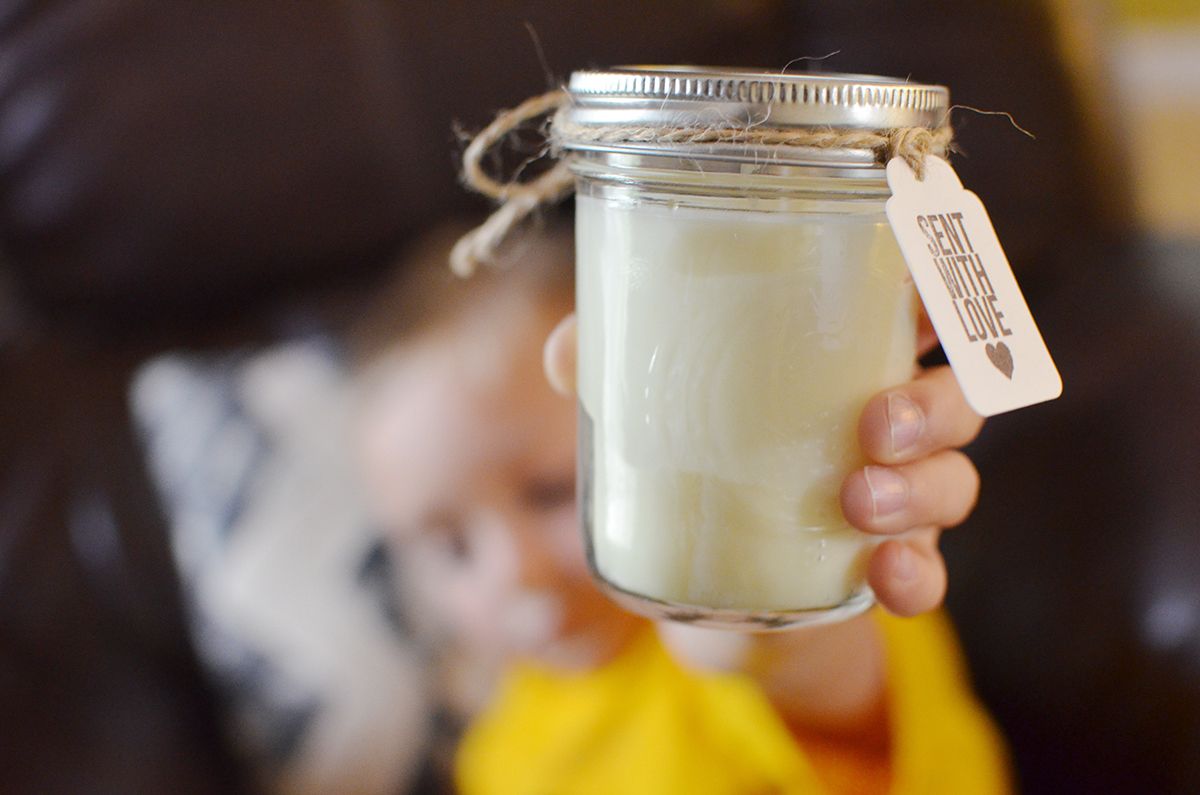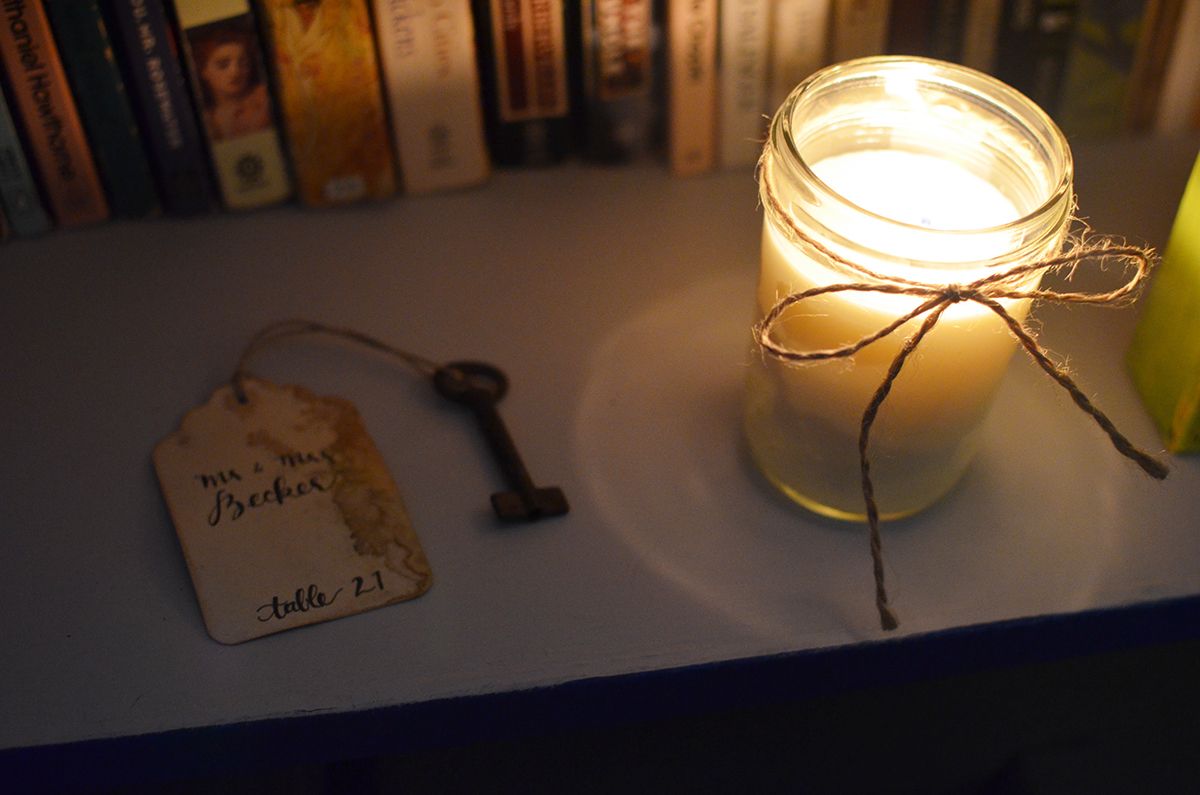 Because of all the wonderful help from my assistant, I sent him off to his dad's with a wrapped up candle in his overnight bag. I let his mom know it was in there just to be safe. My candle went into the guest room/office and looks and smells perfect!
Labor of Love Co. sells a few different DIY kits because they believe that investing in experiences, rather than things, makes us happier. I know that I personally love bragging about something I have made, and now you can, too! 🙂
Good luck!
xoxo
Win your own DIY mason jar candle kit!
a Rafflecopter giveaway