The 90s have already made a strong comeback, and that includes chokers! I adored wearing them, even into the early millennium. Lately I've noticed that a type of choker-bolo tie hybrid has made it's way into fashion mags, and thought it definitely looked easy enough to make at home.
DIY Choker-Bolo Style necklace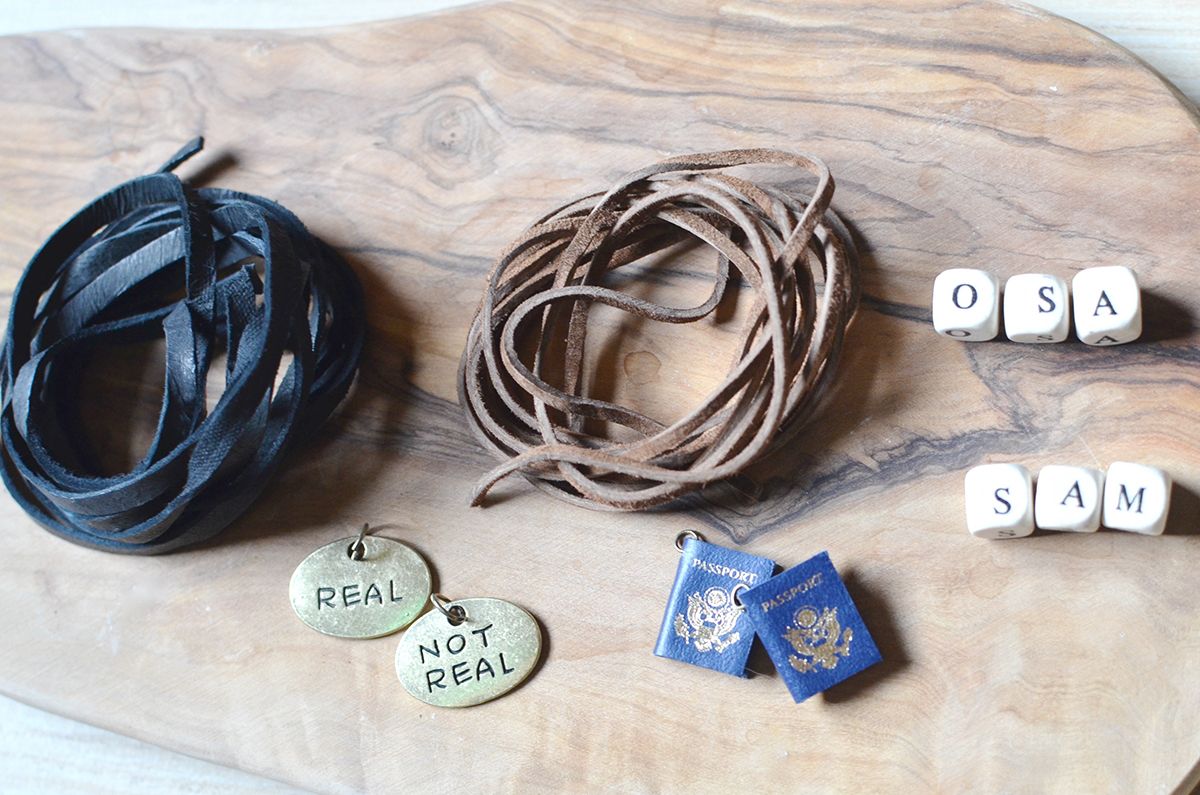 Materials:
Cord of your choice.
At least two charms/decor for the ends.
Scissors.
Easy peasy, right?? The cord is available at any craft store in the jewelry-making aisle. My experience is that the more malleable it is, the better it will hang from your neck. I also experimented with different charms. If you are going for a more boho look, I saw someone use feather charms and beads. You want them to have a little weight so they pull the cords down.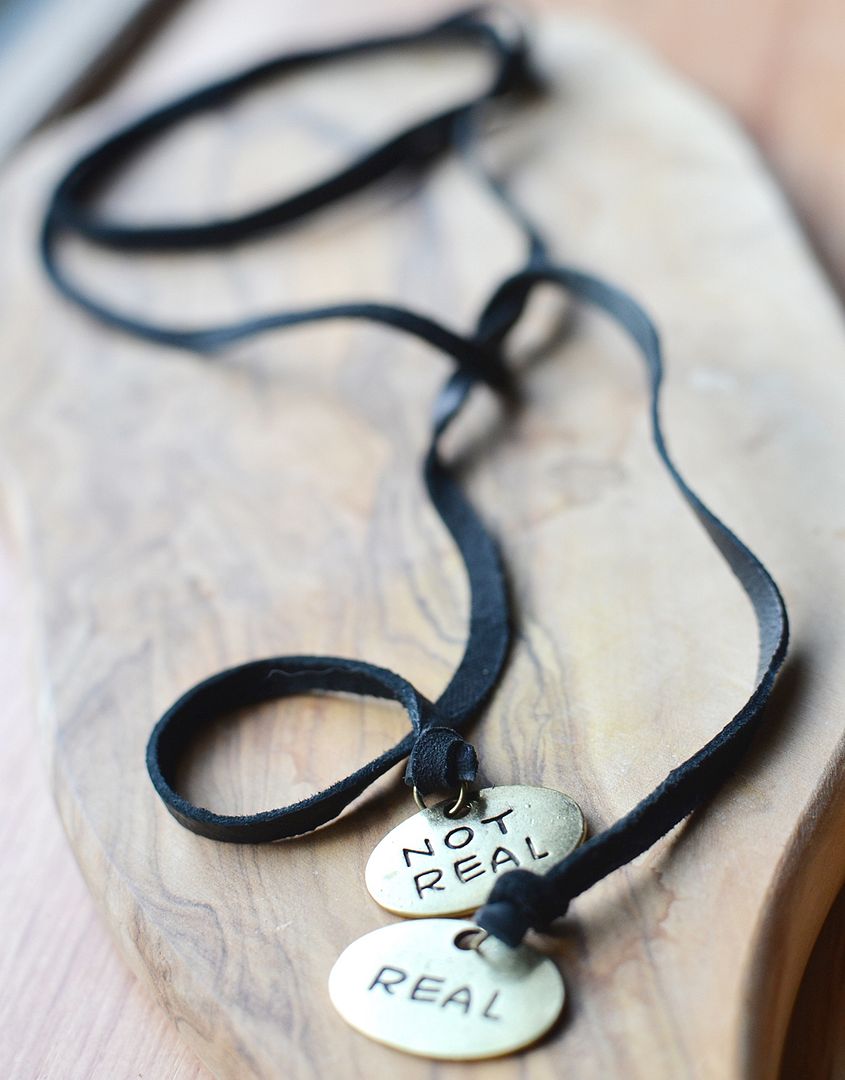 Instructions:
Wrap the cord twice around your neck and cut each end so it hangs around your mid-chest. Obviously if you want it longer or shorter that's up to you.
Remove cord and add the charms on each end. Because of the kind of cord I purchased, tying knots worked just fine! No need to whip out the pliers.
For the letters, to keep them in place I tied a knot on either end, as you can tell in the picture below.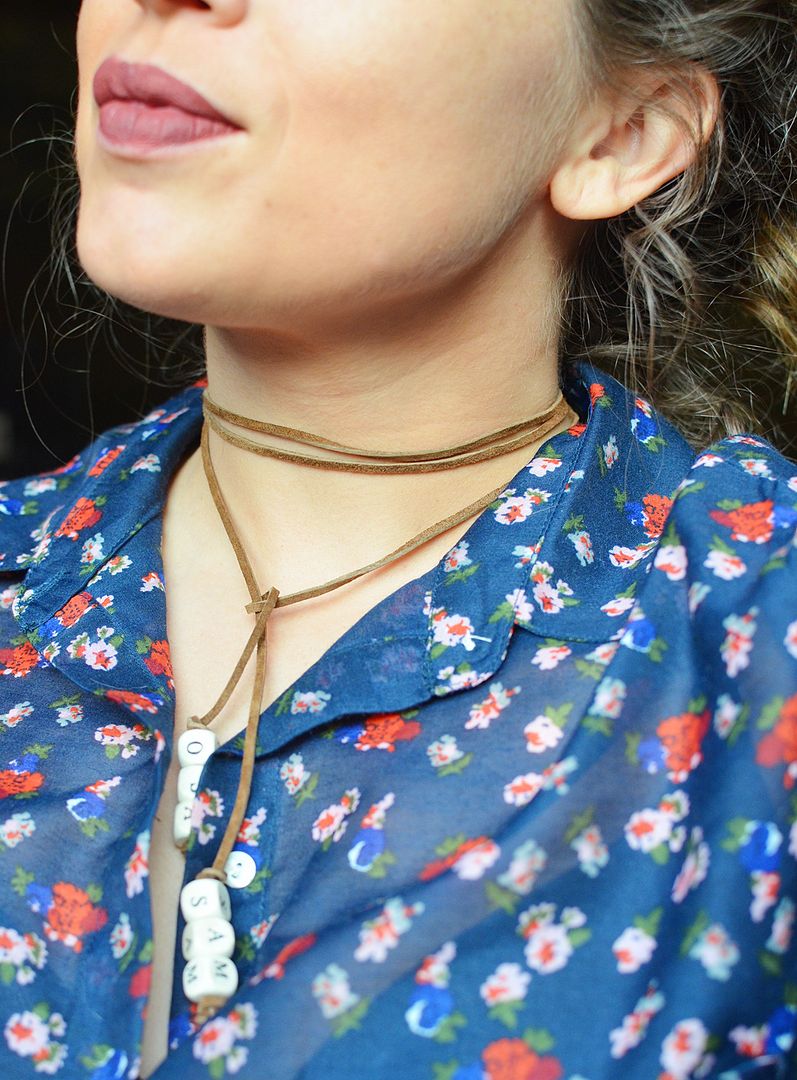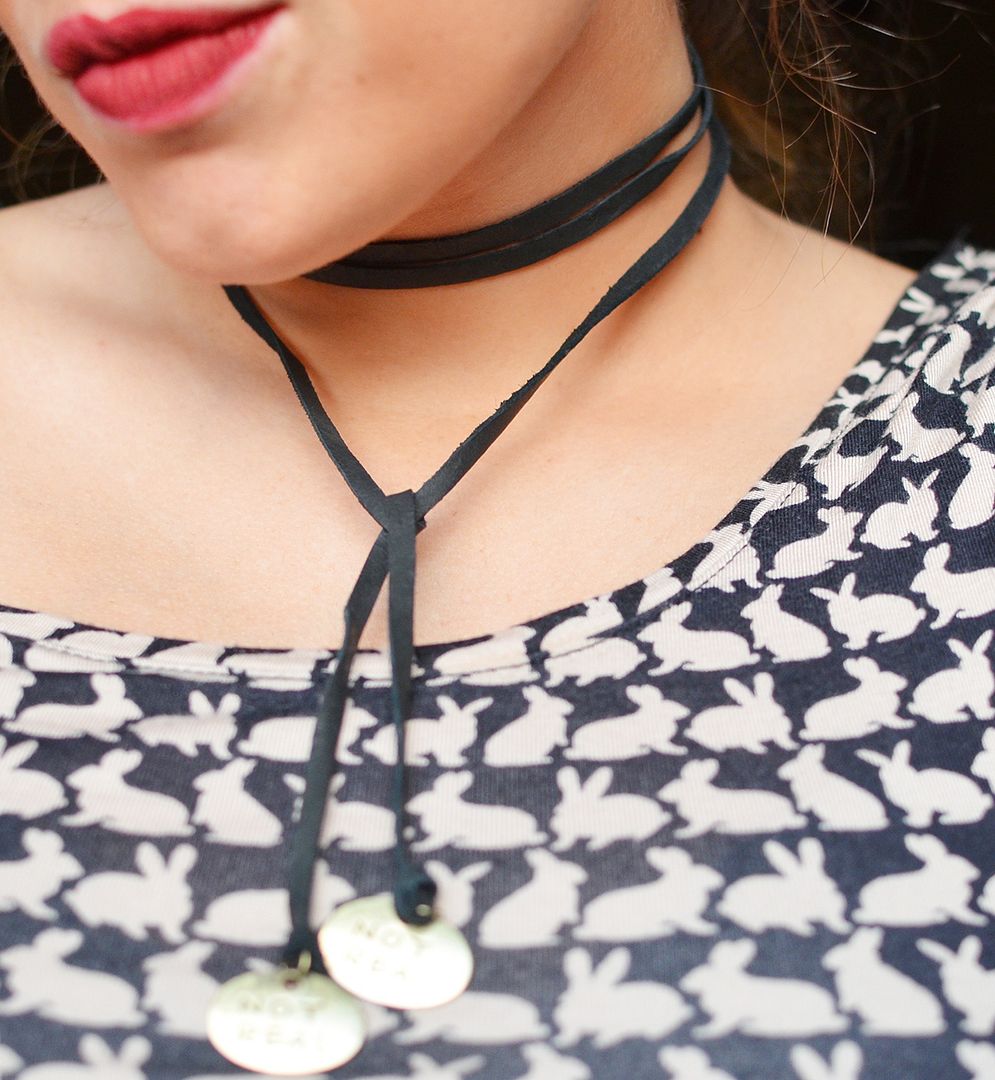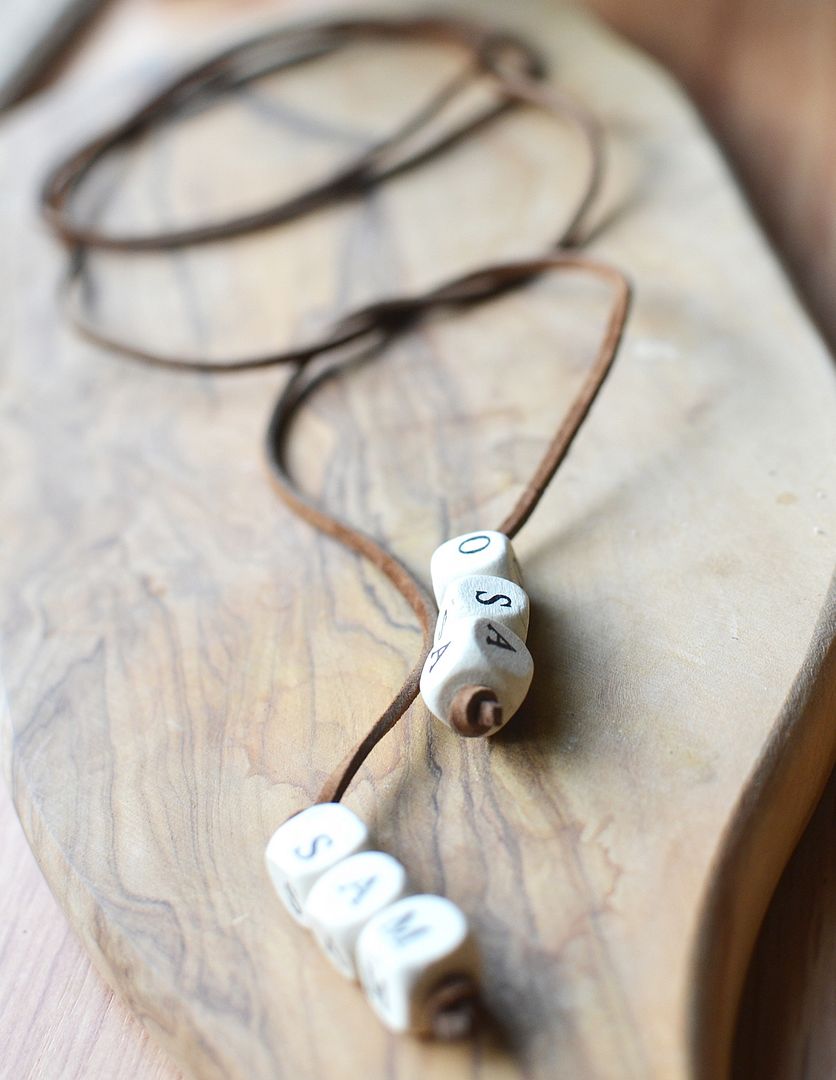 From what I've seen, these bolo style necklaces definitely suit a deep-V or more low cut top. I definitely recommend playing around with it and creating one based on your own style. Plus then you get to brag about making it yourself and you'll get much more compliments that way! 🙂
Each necklace probably cost about $5 to make, depending on the type of cord and charms you decide to purchase. Have you made one of these before? Do you have any tips?
xoxo
This post contains affiliate links.