This shop has been compensated by Collective Bias, Inc. and its advertiser. All opinions are mine alone. #CreateWithHP #CollectiveBias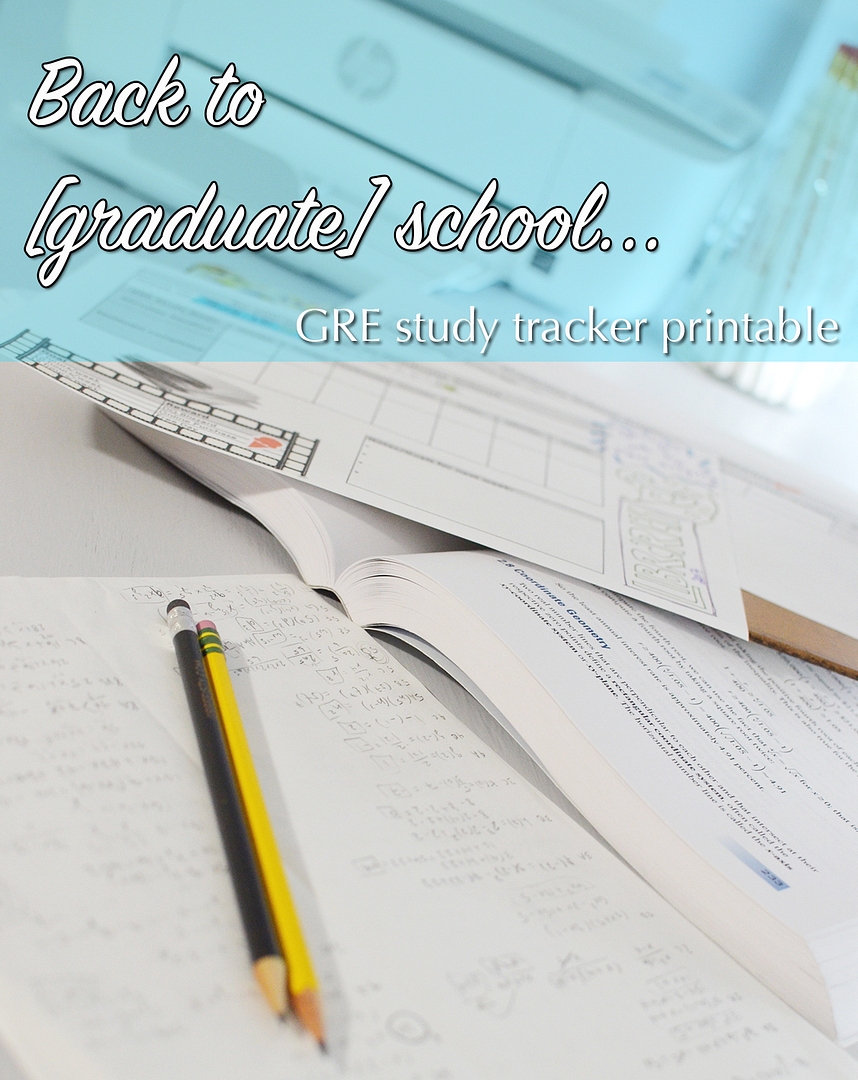 This last year I got to experiment with work. I had the freedom to try different part time jobs [all at once] and get really good at time management. It was one of the best learning experiences I've ever had. Now that we have a baby on the way, I can't depend on my sporadic "salary" and don't want to put that kind of pressure on Daniel. Since obtaining my first full time job as a middle school math teacher ten years ago, I have always paid for my own in this relationship – it's what I'm used to, and it makes me feel good! While there is a lot of controversy with my decision, it's time to go full time again! A friend of mine has been advising me that I should go back to school for a masters in Library Science and I am finally taking her advice. Why didn't I think of this before when I was all "What should I be when I grow up?" Well, dang, it's time to decide, Roxy because Lila Sophia is ripening quick! With the help of my HP Deskjet, I have been printing off my to-do lists and study guides for the upcoming GRE, as well as rec letter forms and applications. Quite the little student already!
Obviously schooling in the Fall would be silly. I will be preoccupied with a newborn! [Granted, it's been done, but I am not one of those awesome few.] I am starting the application/testing process now so that I can get into an online program that starts this Spring. Fingers crossed!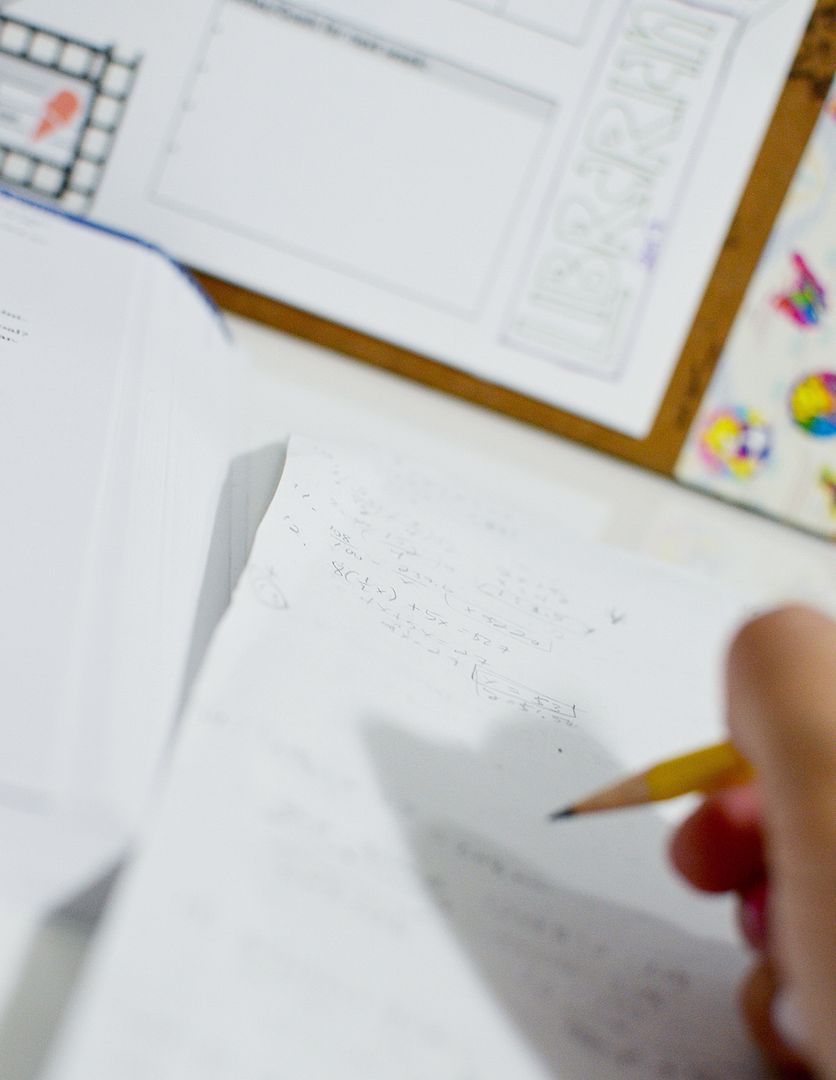 Studying hasn't been too bad at all. My office is in the new purged out guest room. Since we are keeping things really simple, the HP 3752 Deskjet [printer/scanner/copier] matches perfectly. The design is quite a space-saver being so small and sleek. The best part: wifi enabled. Whenever I'm working from a different room and my cat hears the printer going, she disappears in search of the tiny new sights and sounds.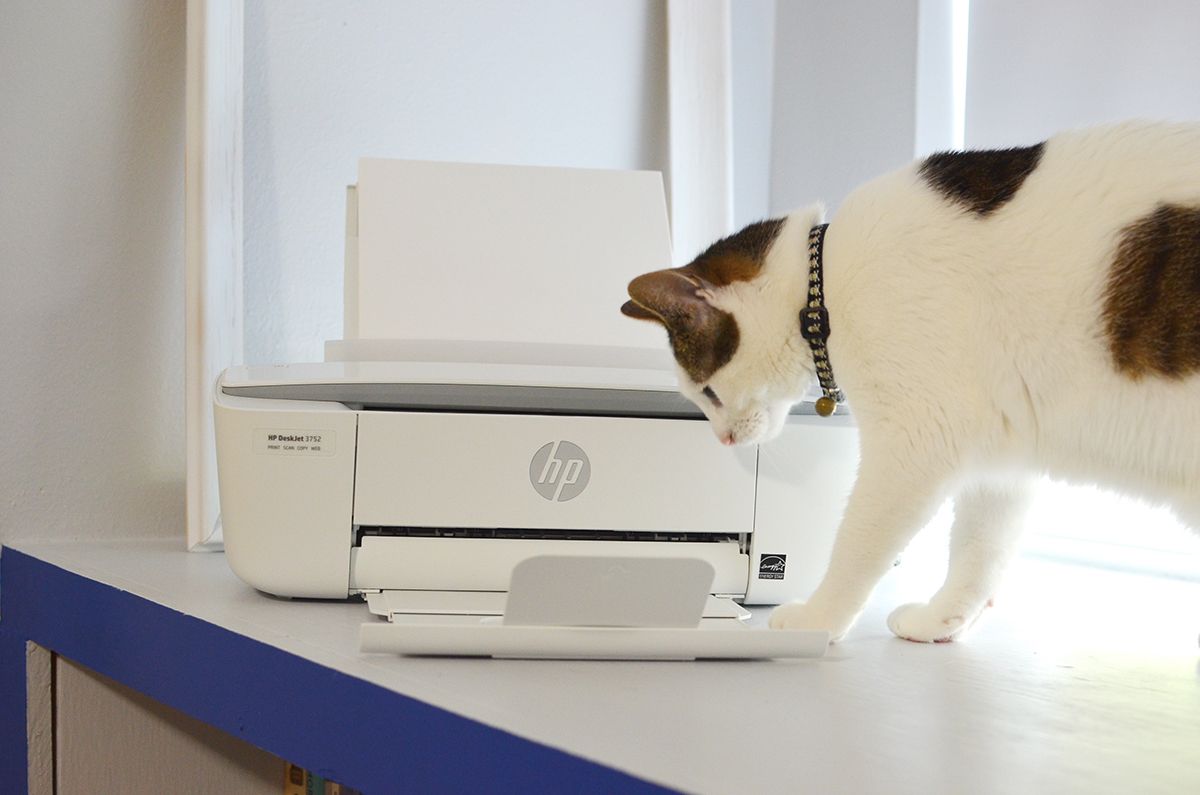 What makes this whole studying/application process easier are the documents I made. The first one is basically a list of what items I need to submit to which schools, such as the actual applications, letters of recommendation, a resumé, and my GRE score. That one is private, but I'll gladly share the other for anyone planning to take the GRE exam!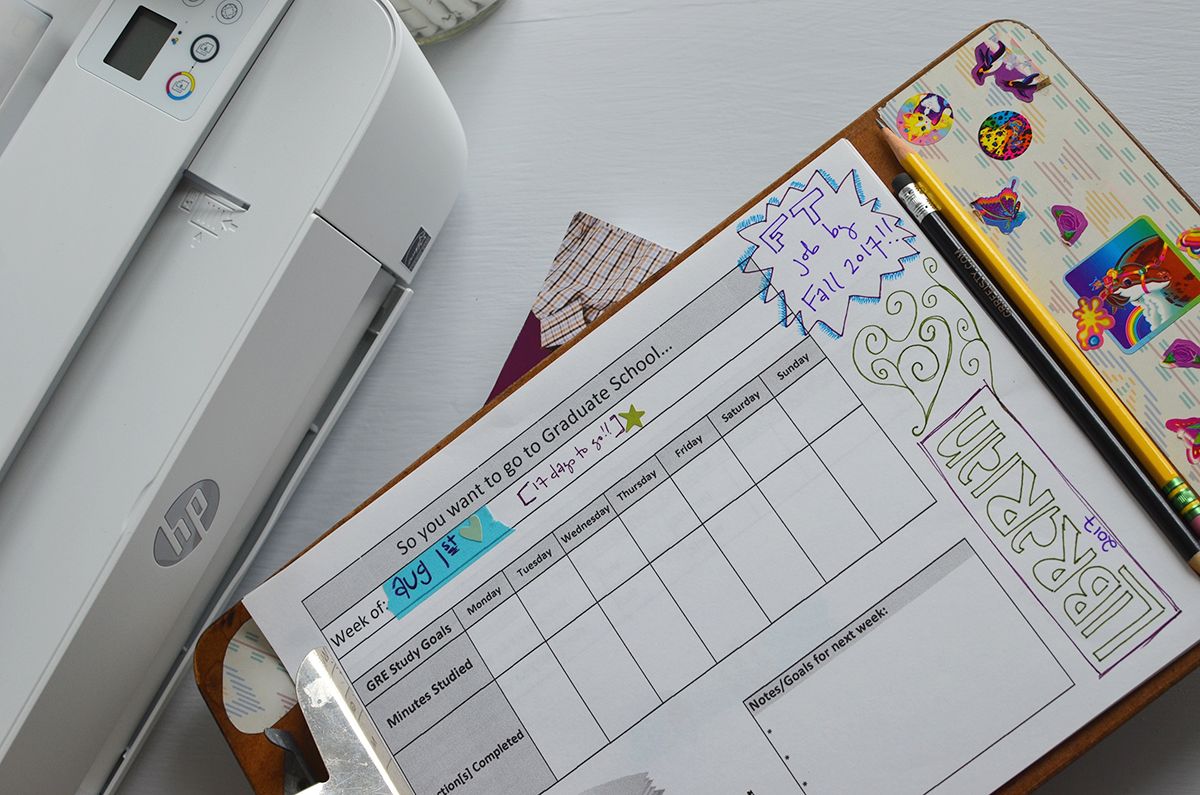 I created a second doc to help me study since the exam is only a few weeks away and I need to buckle down! I'm almost done with my second study guide but want to get to the [soy]meat – AKA all of the practice questions! In order to do this I am documenting minutes studied each day, as well as which sections. I spent a long time on Verbal/Reading Comprehension last month and am currently doing Math, but I don't want to spend too much longer on it given my background. More verbal section, please! I added a rewards list to the bottom as motivation, and may or may not have taken a doodle break to make the chart a little prettier. 🙂
Are you going back to school? I seriously recommend documenting the time you spend on a certain goal. Even if it's a document you make on your phone – you can print wirelessly to the very affordable [hello, Walmart electronics!] new HP 3752 Deskjet! I'm pretty excited to fill in those first couple boxes in August just for that sense of accomplishment.
I can't wait to put this printer into double time when I have homework assignments to do next year. You know, fingers crossed. 🙂
Do you have any fun or helpful study tips?
xoxo