Working on: I recently shared that the guest room is complete! Because of the open shelving, the paint job took a lot longer than I anticipated, but I love how the books look lined up all pretty. I also hung up an old roller derby sign a friend made me because I feel like it could still pertain to me or my littlest. 🙂
Now I just need to finish painting the nursery before my cousins come into town on Thursday! They'll be putting up a wood pallet wall, which is pretty exciting. We don't have any baby furniture yet, but her closet is slowly [and adorably] filling up!
Oh, and most importantly, I am studying for the GRE. My primary weakness focus is on the verbal section, though I will definitely be reviewing how they have the math section set up. It wouldn't hurt to practice the suggested techniques! I've got about 30 days of studying left and way too many practice tests to work on. Wish me luck!
Anticipating: The upcoming baby shower! My sister has worked incredibly hard with the help of her boyfriend and my mom. And her birthday is the following day! Daniel and I have attempted to get her some extra amazing gifts as a thank you but I feel like it's still not enough! THANK YOU, SANDY!!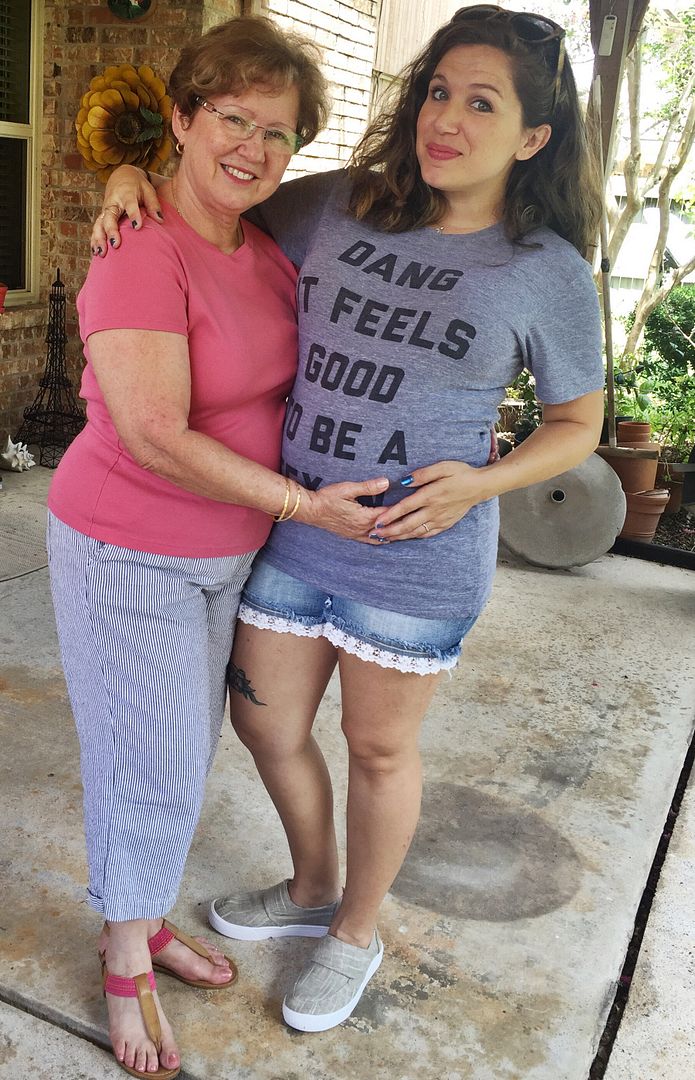 Listening to: The old N*SYNC albums! I found a few old CDs while cleaning and setting up the guest room, so I put them in my car and have been singing along almost every day. 🙂
A couple current hits I'm really into are Sia's Cheap Thrills [I downloaded the Sean Paul version but prefer the original music video because of Maddie Ziegler!] and Drake's One Dance.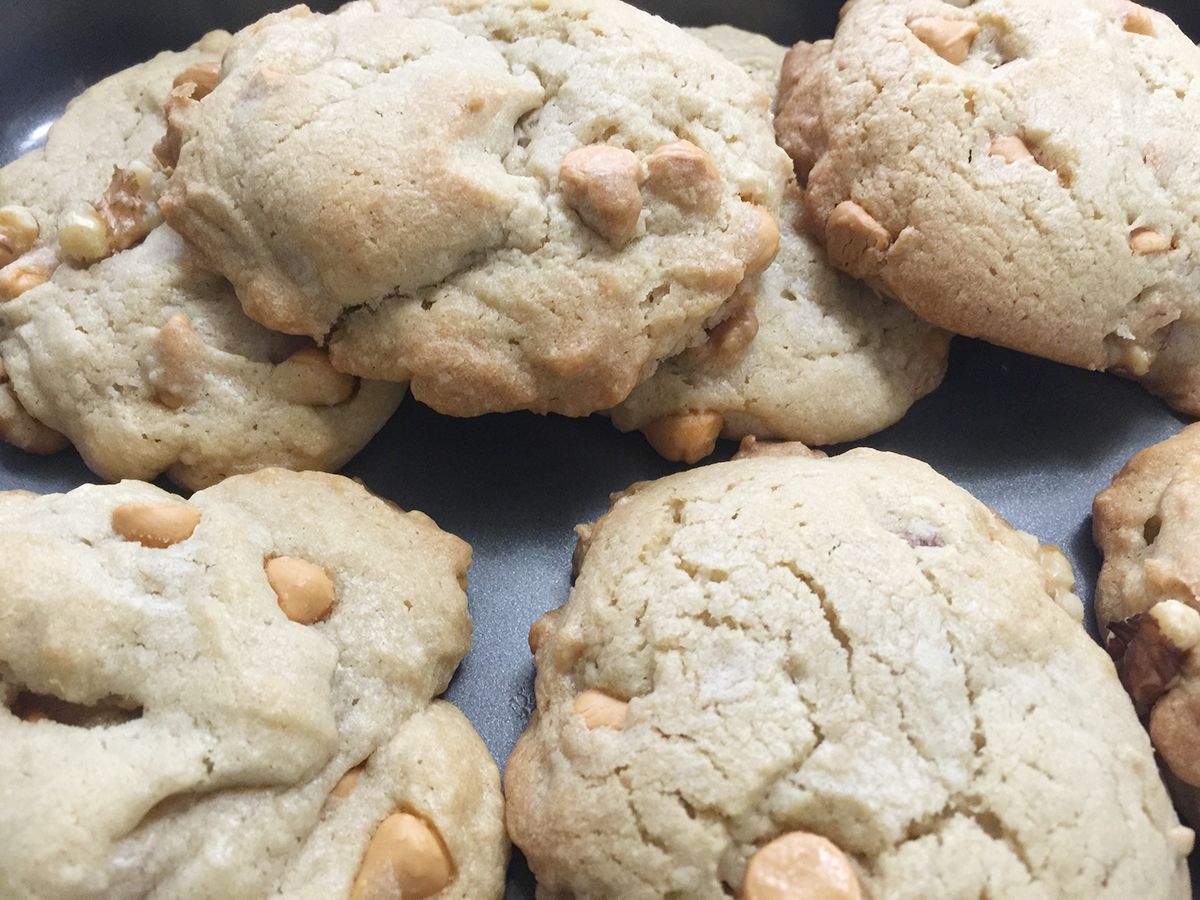 Eating: I was dogsitting the sweetest pitbull last weekend when I heard the word "cookie" on TV. [Her owner leaves the TV on for her.] That's all it takes to crave something! So I looked up a cookie recipe that ended up being amazing. Since I didn't have chocolate chips I used some butterscotch chips [and the following week made the recipe again with choco chips…]. Don't worry, I gave more than half of the cookies away! But they were so good!
I'm also trying to stay on top of eating things that are actually good for the baby. I do pretty good with spinach and other veggies/fruits. Daniel makes sure I get a good serving of protein and broccoli, too. I also added fish oil to my daily assortment of pills!
Wearing: Basically I am in love with the two pairs of maternity shorts I own, as well as the capris. They're all from Motherhood Maternity, as I mentioned in the last update. 🙂 Because I'm a shorty, size small unisex tees still fit great! I've been taking advantage of JordanDené geeky tees since they are the perfect size. Especially the mystery shirt sale! [Hello Sweetie seen here]
I also finally ordered a maternity swimsuit [that feels like a dress!] because my sized up Old Navy suit just doesn't cut it anymore. My two pieces still fit, but I only wear those when I have some loner girl pool time!
Pregnancy: After attending two weddings this summer, I've decided loud and exciting events are just not for me in this "condition." I felt completely hung over the following day, and the headache lasted about 36 hours. I've already observed that overexerting myself leads to the same symptoms, but I assumed that was only physically.
My sleep quality went from bad to worse! I wake up once a night to use the restroom, and then usually can't get back to sleep for another hour. The rotating from hip to hip continues [sometimes I wake up with a sore hip and that's how I know it's time to flip over], but now I have to sleep almost sitting up at times if I randomly get heartburn from taking a sip of water. Go figure! Also my limbs fall asleep super easy, which also wakes me up!
I'm genetically prone to spider veins [thanks, mom!] and have had a few on my thighs for years now, but this pregnancy is has def made them double up and pop up elsewhere. They've never shown up in photographs until now, and I even spotted a new cluster near my chest. Oy… Let the record show that spider veins are not the same as varicose veins, Daniel!
Doc stuff – I get my rhogam shot next visit because my blood type is O negative, and I just had my sugar test last week. Someone told me they had an orange flavored drink, but mine was more like Sprite on crack. Not too terrible but the after-taste was bleh. If Daniel hadn't' been at the appointment with me everything would have gone right over my head! I was so spacey from the fasting and all that sugar. ha! I'm about 10 pounds up and hope that I don't gain more than 20-22 pounds total [as recommended for my size]. I don't have much control over it, but here's hoping!
On the bright side, little Lila Sophia is growing and gaining strength because those kicks and punches are actually visible now. No more little flutters – these are legit! When reading in bed, it just makes sense to set the book on my shelf of a belly. She didn't like that one bit and kept shoving me off. It was hilarious and alien looking! This video is from a couple days ago before the movement really escalated to alien levels. Look to the right of the mole.
 Reading: I've slowed down a bit since I picked up studying, but I did finish Some Boys and reread To Kill a Mockingbird.
[affiliate links]
Went in for one book (bringing up bebe), came out with four. ?? #GoStudyStupid #bookworm pic.twitter.com/9pznnAp6xH

— roxy (@grrrfeisty) July 18, 2016
Watching: Not much actually! I finished my Office binge, watched Netflix's Love, and have been putting off OITNB for some reason. I tried catching up on the Mindy Project but have too much studying/cleaning/tidying to do! Any recommendations I just can't miss? Daniel says I should def watch Stranger Things. Why didn't we watch it together?! BOOOO.
As always, please feel free to leave your book/TV/food/anything recs! Until next time!
xoxo